« Food Thread: Steak For Dinner? Again?
|
Main
|
Sunday Overnight Open Thread (5/31/20) »
May 31, 2020
Gun Thread: Never, Ever Volunteer for Anything Edition! [Weasel]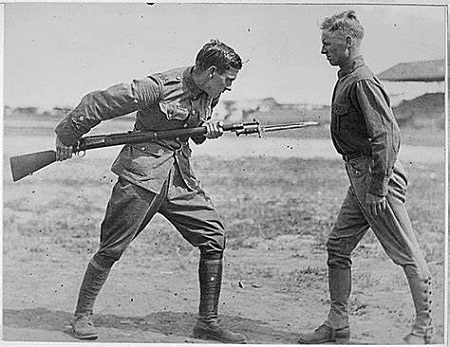 Hold my beer! (not an M1917)
Welp, I've been promising you a video of the Model of 1917 for a while and I was able to get down to the farm for a couple of days this past week and do some shooting with it. Let's take a look at that below, shall we?

Model of 1917

As I mentioned in the video, when I bought this rifle it still had the original barrel, dated 1919, which was toast. After a thorough cleaning I could tell it was a mess and a quick trip to the range confirmed it. I looked around and decided the Civilian Marksmanship Program Custom Shop in Anniston, Alabama was the best bet for having this classic rifle rebarreled, and they did an outstanding job. It's not quick, but the cost was very reasonable and I cannot say enough good things about the experience. The way it worked was to fill out a work order and send it in to be placed on a waiting list, which at the time was about six months. Right on schedule, they called to give me a service order number and authorized me to send in the rifle. At that time I inquired about custom chambering, and was told it was no problem. I sent in the rifle and the chamber specifications I wanted, and a few weeks later I had the rifle back with a new parkerized Criterion barrel, and the chamber cut exactly as I had requested.
Although in the video I was shooting surplus Lake City M2 Ball ammunition manufactured in 1969, I have worked up a custom handload for this rifle and as I recall without too much effort it was holding right around 1.5 MOA. The limiting factor, of course, is my marksmanship and more specificaly my old eyeballs. I had briefly thought about competing in Service Rifle Matches with the gun, but ultimately never pursued it, and just enjoy shooting it for funsies now. If you ever have a chance to own or shoot one of these classics, don't miss the opportunity!
Here's a vintage photo of some guys and an M1917.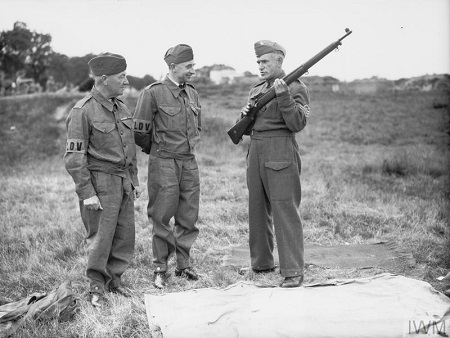 Some guys with a M1917
Oh! And a followup on the Oakley glasses. They worked fine and I would recommend them. The model is M Frame Strike and Oakley currently has them discounted on their website at about $100. Again, that's sort of pricey for a pair of plastic glasses which probably cost 7 cents to produce, but the lenses are very clear and I noticed only a minimal tendency for fogging. With a Dorkiness Coefficient of .3 they're not likly to chase off all of the range babes either, so as long as I can keep from scratching them all to hell, I think they're a decent investment.
******
So our pal Jim Sunk New Dawn recently took a trip to the range, and here is his report:
A quick 25 rounds, before lunch today. Taurus Model 85, Total Titanium, chambered in .38 Spl +P. Two-inch barrel, fixed sights. Winchester-Western 148 gr. Full Wadcutter, Hollow Base target loads. 7 yards, all rounds fired double action. 6 minutes, 37 seconds on the PACT timer, first shot to last.

Range Report. There were no Rental pocket guns available, they had all been sold, at premium prices, to desperate, grasping customers. I had planned to fire another 25 rounds from a Kel Tec .32 or .380. Next time to the range, I'll break out the Beretta .32 Tomcat, and give it a whirl.

Lesson One: It's not that snubbies aren't as accurate as their larger kin.

Lesson Two: Develop SKILL with the mouseguns, and build CONFIDENCE in what they can do, if skillfully employed.

Lesson Three: Don't consider yourself "under-gunned" with one. Consider the bad guy OVER-SURPRIZED at the effectiveness of your defense.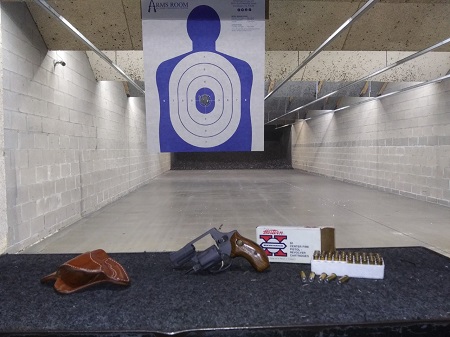 Jim SND 25 rounds at 7 yds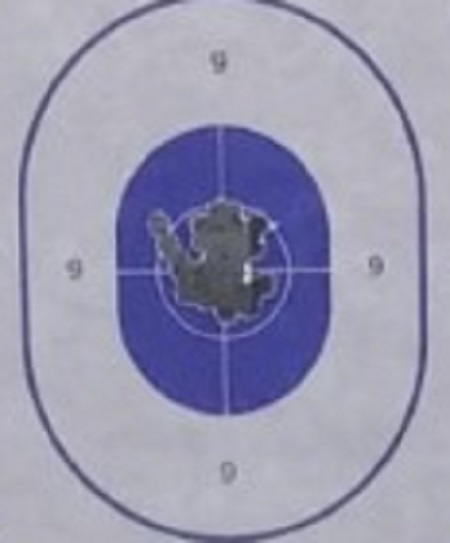 Let's take a closer look
Words of Wisdom, brother! In addition to being an all around great Moron, you can see that Jim is one hell of a shooter. Nicely done, and thanks for sending this in!
******
Last week our pal Sua Sponte was breaking in a new rifle and trying various .22LR ammo. This week he was back on the range and let's see what he had to say.


Had some time to go another round of testing and nothing could be more enjoyable than being out in the open and seeing what this Ruger Precision can do and with what ammunition.

Probably spent about four hours out on my range today and there are a few things I've learned:

-Work on my trigger control
-Work on my breathing
-Relax and enjoy
-Expectation management

This! Absolutely a thousand times this! If you want to improve your shooting, you have to have a plan during practice at the range, and it helps to remind yourself what it is periodically. Focus on the fundamentals, but have fun and manage expectations. I cannot overemphasize this enough. Everyone has a bad day at the range. It happens. I have seen competitors make a bad shot and come completely unglued as a result, effectively taking themselves out of the match. They may have made a mistake in their fundamentals, but they also stopped having fun and were certainly not managing expectations. Relax.
Sorry for the mini-rant, and back to Sua Sponte's report...
Out of the table today, along with what I've compiled the past few weeks, I would have to say the ratings for which ammunition I think best performs with the Ruger Precision, just my opinion - your mileage may vary, for precision shooting would be:

1-CCI Mini Mag 40g CPRN
2-Blazer 40G LRN (surprisingly)
3-Winchester Sub Sonic 43G LHP (another surprise)
4-Federal Automatch 40G LRN
5-Aguila SE 40G CPRN
6-Aguila SE 40G LRN
7-Winchester Super-X 40G CPHP (I just could not get this stuff to tighten up)
8-Remington Golden Bullet 40G PRN (This has not performed well at all. It's decent ammo, but, probably stretching it to fulfill a precision role)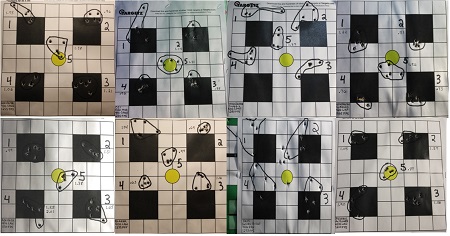 I think the next step is to zero down on the top six and then maybe go on to a top three out of that. Once I accomplish that, will move out to 75 yards, narrow those down and then see what they'll do at 100 yards. Regardless of how things turn out, I'm having a blast and I do believe that installing the Tandemkross Game Changer comp has helped. But, sometimes firearms can be picky with ammo, even used in the same name brand firearm. If anyone has suggestions on any ammo they have tried that performs well at distance, would love to hear.

I've included two that I did take out to 75 yards, which I had time to do more but it was getting dark.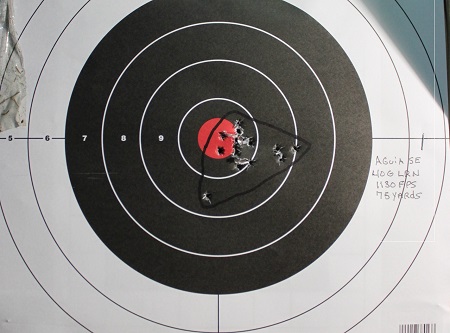 Aguila SE 40gr 75 yds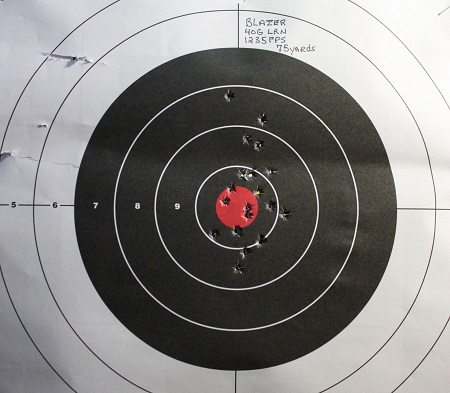 Blazer 40gr 75 yds
Thanks for the report, Sua Sponte, nicely done. Look forward to seeing how it goes at 100!
******
Virginia
Remember earlier this year when more than 20,000 gun owners and gun rights supporters attended a rally in Richmond, protesting infringements on their Second Amendmenton rights, and burned the city to the ground?
Yeah. Neither do I.
******
ATTENTION NoVaMoMe 2020!!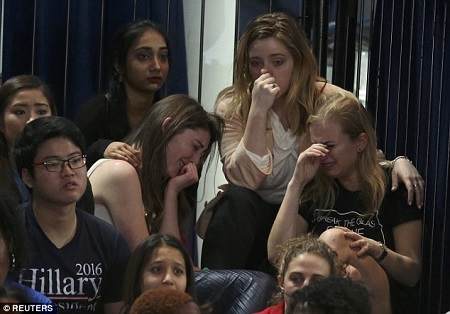 Sad people who cannot make the new NoVaMoMe date of August 29th
Due the Chinese Cooties hysteria in Virginia, the NoVaMoMe 2020 has been postponed until Saturday, August 29th. The time and location remain the same. If you haven't already, please check your email and let the Central Planning Committee know if you are able to make the new date. If not, your registration fee will be refunded and we will open your spot to those on the wait list. Questions? Just email us at NoVaMoMe2020 at gee mail dot com. Thank you!
******
Link-O-Rama
I'm really very seriously not kidding around anymore. Buy Ammo
AmmoSeek - online ammo search tool
GunBot - online ammo search tool
SG Ammo
Palmetto State Armory
Georgia Arms
AmmoMan
Target Sports USA
***Mail Bag***
This week we have an unidentified photo from our pal redc1c4. Amazing.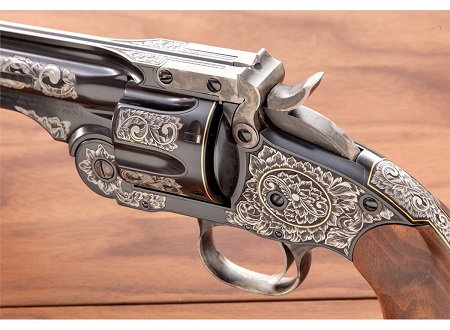 ******
Please note the new and improved gmail account morongunthread at gmail dot com. An informal Gun Thread archive can be found HERE. If you have a question you would like to ask Gun Thread Staff offline, just send us a note and we'll do our best to answer. If you care to share the story of your favorite firearm, send a picture with your nic and tell us what you sadly lost in the tragic canoe accident. If you would like to remain completely anonymous, just say so. Lurkers are always welcome!
That's it for this week - have you been to the range?


posted by Open Blogger at
07:00 PM
|
Access Comments