« Early Quarantine Cafe
|
Main
|
The Morning Report - 4/22/20 »
April 21, 2020
Tuesday Overnight Open Thread (4/21/20) Earth Day Too Many Karens Edition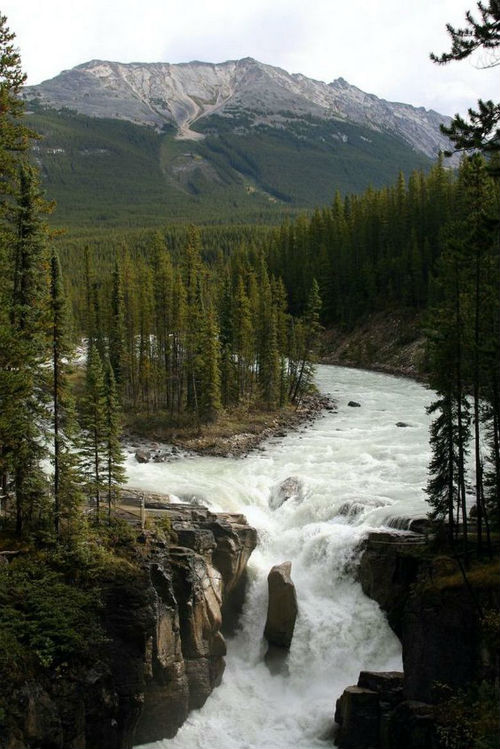 ***
The Quotes of The Day

Quote I

I have a different view. How about I say whatever the hell I want to whether you like it or not? How's that, Karen? Kurt Schlichter

Quote II

"I know that people are angry and that's OK, and if you want to take it out and send it my way, if it makes you feel better, that's fine. I support your right to free speech, and I respect your opinions. I just urge you, don't put yourself at risk and don't put others at risk either. I was really disappointed to see people congregating, not wearing masks. I saw someone handing out candy to little kids bare-handed.Gov. KAREN Whitmer (D-MI)

Quote III

If you want to minimize economic damage, AB5 makes no sense," "Whether it's health care or the broader economy, AB5 is hurting our response to this virus," Wayne Winegarden
***

Sitting in a _____________ Hotel in Bumfuck, WI. Apologies on for The ONT tonight.
This is what I have been up against tonight.


***

Hey Karens, The 1st Amendment is usually tied with the 2nd Amendment.

Reddit, your suspicions are verified: the anti-quarantine movement is largely being spearheaded by a squadron of pro-gun organizers, the Washington Post first reported.

A handful of popular, eerily similar anti-quarantine groups founded last week have been traced back to the Dorr family, a group of brothers who appear to live in different states, and together, help man a network of nearly-identical state-based gun rights nonprofits as directors and policy advisors. Brothers Aaron, Ben, and Christopher Dorr can also be found adminning anti-quarantine groups such as Wisconsinites Against Excessive Quarantine, Pennsylvanians Against Excessive Quarantine, New Yorkers Against Excessive Quarantine, Ohioans Against Excessive Quarantine, and Reopen Minnesota—which, between them, have well over 200,000 members. The trio are members of the board of directors of the American Firearms Coalition and directors, authors, and policy advisors on groups such as Wyoming Gun Owners, Iowa Gun Owners, Ohio Gun Owners, Minnesota Gun Rights, and the Missouri Firearms Coalition.
***

LOLGF Mayor Warren Wilhelm Jr. of NYC is a dickhead. And there are a lot of people who agree with me on the "Snitch Line".
***

Life just difficult for Karens in St. Louis.

ere's something that ought to kill off the snitching programs set up around the country by local governments to finger local businesses still open in the name of combatting the coronavirus:

According to GatewayPundit:

Talk radio great Jamie Allman filed a Sunshine law request for the actual emails of St. Louis County residents who've snitched on local entrepreneurs trying to make a living. Most of the complaints were unfounded, involving people "turning in" companies that were deemed essential by the county.

Sure enough, he got them. Here. Apparently, some crummy little bureaucrat in the bowels of St. Louis's government went ahead and sent them to the clever shock jock — names, email addresses, complaints, and all. Every COVID-19 snitch in St. Louis has just been outed.

Enough of turning the other cheek. It is our duty to embarrass and mock these snitches. Dig, dig deep. Whether they are screwing someone else on the side or not practicing eco-friendly recycling. Snitch, broadcast.
Remember they want to brainwash your children or grandchildren. They want you disarmed. They want you on bended knee sniveling for government handouts. F*ck 'em.
***

The Left, as predictable as death & taxes.
***
The following link may never be used. But just in case you can ever travel, tipping etiquette across the globe.
***
***

What is it like to attend and graduate from the US Army Ranger school.

Army Ranger School Is a Laboratory of Human Endurance


The military's toughest training challenges have a lot in common with outdoor sufferfests like the Barkley Marathons and the Leadville Trail 100: you have to be fit and motivated to make the starting line, but your mind and spirit are what carry you to the end. A Ranger graduate breaks down an ordeal that shapes some of the nation's finest soldiers.
***
Many of us are locked down under Safer At Home bullshit government edicts. What is it like to be in another's shoes, especially in Venezuela.

The reality of shortages
Whether or not you want to adopt and accept this 'normalcy' as a sign that things are a-ok in the country is up to you, the reality is that things continue to be rough for most, and continue to worsen with each passing day—the collapse of this country continues ever so steady and a mandatory quarantine can no longer obfuscate this truth.

People will gladly stay at home and hunker down, provided they have the means and resources to do so, this is a luxury not everyone can afford. Some cloistered sectors of the country have never faced the full severity of these calamities, that has always been the case. Those more impoverished have begun to run out of food and money, and you can't expect them to simply chill at their houses when they have to go out and work in order to get food for their families.

***
If you're going to be stuck at home thanks to our tyrannical overlords, you might as well try some new recipes.

One upside of coronavirus shutdowns and social-distancing measures is that some companies are unsealing the envelopes on their most famous recipes so people can make them at home. If your Disney vacation was canceled, the theme park recently unveiled its Dole Whip recipe (which is apparently a thing), and McDonald's tweeted out the details for a homemade Sausage and Egg McMuffin and Hash Browns. But those are child's play compared to the most recent culinary reveal.

On Monday, IKEA released the recipes for its iconic Swedish meatball. Yes, it includes that crazy cream sauce. And yes, in classic IKEA fashion, they've got simple step-by-step instructions to make them.

Here's the recipe sheet (go ahead and save it to your computer)
***

Please give me 3 legitimate reasons why the CDC should exist at tax payer expense.

As the new coronavirus took root across America, the US Centers for Disease Control and Prevention sent states tainted test kits in early February that were themselves seeded with the virus, federal officials have confirmed.

The contamination made the tests uninterpretable, and—because testing is crucial for containment efforts—it lost the country invaluable time to get ahead of the advancing pandemic.

The CDC had been vague about what went wrong with the tests, initially only saying that "a problem in the manufacturing of one of the reagents" had led to the failure. Subsequent reporting suggested that the problem was with a negative control—that is, a part of the test meant to be free of any trace of the coronavirus as a critical reference for confirming that the test was working properly overall.
***
Sportsman's group sues over coronavirus boating ban.
A little over a week after Michigan temporarily banned the use of motorboats due to the coronavirus pandemic, a sportsman's group is suing Governor Gretchen Whitmer and co-defendant Department of Natural Resources Director Daniel Eichinger over the matter.

Mlive.com reports the lawsuit was filed Sunday in U.S. District Court in Grand Rapids by the Michigan United Conservation Clubs (MUCC). Michigan has been under an executive "stay-at-home" order for weeks now. The order is currently set to run until April 30. The goal of the lawsuit is to have motorboat use added to the list of exceptions for outdoor recreation by a judge.
***
Sunday night's ONT covered a California city's heavy handed actions involving the local skate park. When life hands you sand get rid of it.

Amidst the coronavirus pandemic, many local governments are taking increasingly extreme steps to enforce social distancing measures, including filling skate parks with sand to dissuade use.
It's not the first time the government has tried to crack down on skater culture, and like most past efforts to force skaters to conform to the status quo, it seems to be backfiring massively.
***
THE ONT MUSICAL INTERLUDE
On this day: 21 Apr 2016
Prince was found dead at his home in Minnesota at the age of 57, after Police were summoned to his Paisley Park estate and found his body in a lift. The acclaimed and influential musician became a global superstar in the 1980s, with albums such as 1999, Purple Rain and Sign O' the Times and recorded more than 30 albums. via thisdayinmusic.com
&&&
On this day: 21 Apr 1976
Women Against Violence Against Women called for a boycott of all Warner Communications albums because of the promotional campaign for The Rolling Stones' new album Black and Blue. The album was being promoted with a controversial advertising campaign that depicted the model Anita Russell, bruised and bound, under the phrase 'I'm Black and Blue from the Rolling Stones - and I love it!' via thisdayinmusic.com
***

Bad judgement calls or Genius Award Winner.

According to the New York Post, the $750,000 car is owned by Benjamin Chen who was driving it during the series of seriously bad judgment calls. (He's exhibited similarly flippant behavior in the past in other supercars.) There is even another video of Chen wearing a gray hoodie and black jeans being escorted from his wrecked GT by a state trooper. Insane. Chen was charged with reckless driving and DUI. Remember, people, driving is fun and we encourage everyone to enjoy it—but driving recklessly, in crowded areas? That's just stupid enough to land you in jail, as it should. Also, for the love of all things supercar, can someone stop selling or lending this gentleman desirable cars?
***

Promising work for those who are blind. Tonight's Feel Good Story of The Day.

Reprinted with permission from World At Large, a news website which covers politics, nature, science, health, and travel.

Age-related macular degeneration (MD) is a variety of ocular disease that affects so many millions of people, it's downright characterized as nothing more than the process of aging.

In fact, the study of MD has proven itself to be so fruitful for understanding aging as a whole, MD has become one of the first places that scientists have looked to in order to attempt to repair the damage of aging and restoring youthful, or normal function.
***

Tonight's ONT has been brought to you by Ace's Carving Knife.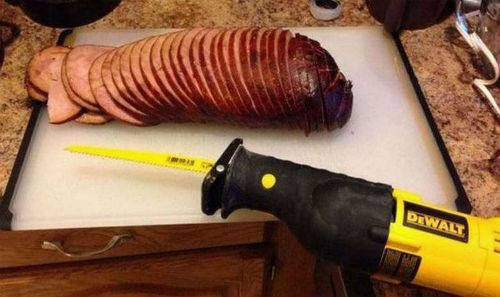 Notice: Posted with permission by the Ace Media Empire and AceCorp, LLC. The ONT, essential as baseball, hot dogs and apple pie blueberry pie.


posted by Misanthropic Humanitarian at
10:06 PM
|
Access Comments