« Thread before the Gardening Thread: Getting Out [KT]
|
Main
|
Ace of Spades Pet Thread »
April 18, 2020
Saturday Gardening and Puttering Thread 4/18/20 [KT]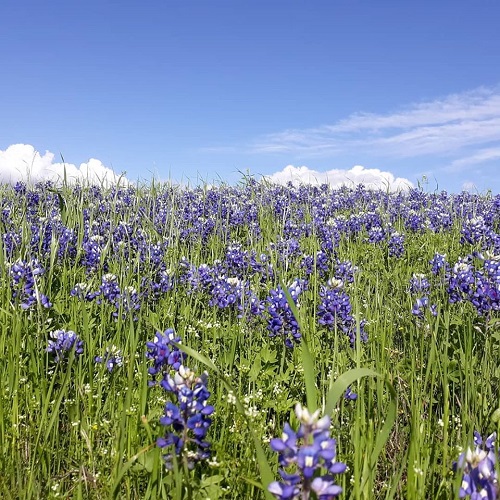 Hi, gardeners, putterers, and dreamers! Have you been able to spend some time outdoors this week? Above, some bluebonnets in Texas, from a Friend of The Horde.
This week our thread includes some interesting puttering and edible gardening ideas.
Puttering
How about some art with ByTor?
Found my art supplies while cleaning the garage today. I'm rusty. Probably try something easier next time.

Forgot to mention took the photo too, awhile back.
What's in YOUR garage?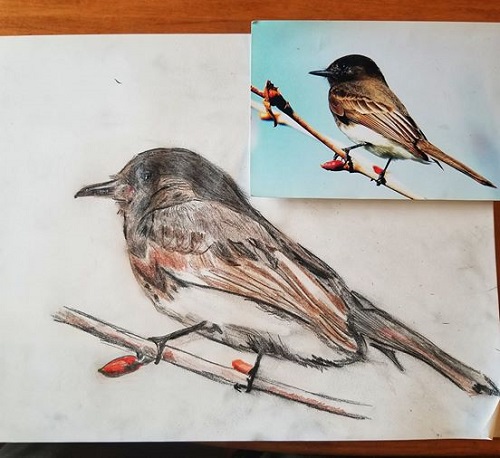 What's in your basement? My cousin's geraniums are getting anxious to go back outdoors.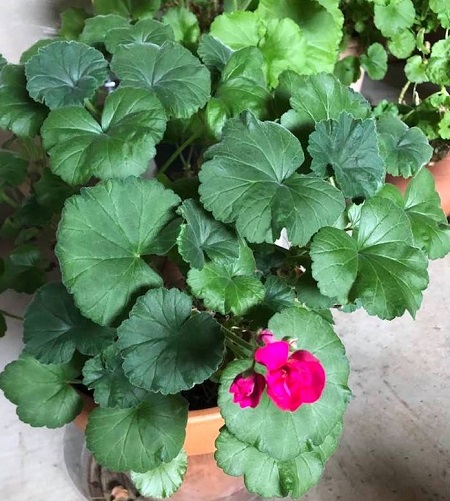 What's on your windowsill? This is on the windowsill over my friend's kitchen sink. Time to try a little flower arranging?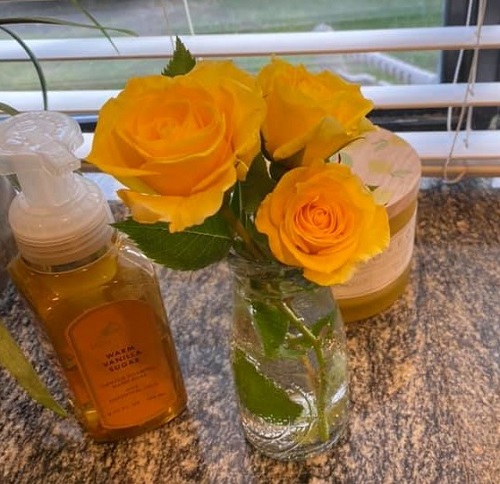 Edible Gardening, Farms and Farm Stands
There are a couple of sizeable farms near where we live that are for sale. They look pretty good right now. One was just planted in grapes, with a blooming legume cover between the rows. Attractive. Wonder if someone who dreams of opening a vineyard will go for it? Of course, they might be table grapes.
In a town near us, there are farm stands set up right by where the produce is grown. I stopped at one last week and one this week for strawberries. The strawberries in the top basket are from the "fancy" stand, where there is a big row of fragrant sweet peas, and giant cauliflowers. Really giant cauliflowers. Fun. The property is for sale. The owners are the parents of a guy who used to be our pharmacist.
The strawberries are huge, with multiple points. Very tender, short shelf life. Not the most flavorful in the world. But spectacular-looking and easy to eat.
Suitable for serving with a flavorful glaze or dip (chocolate or see suggestions below).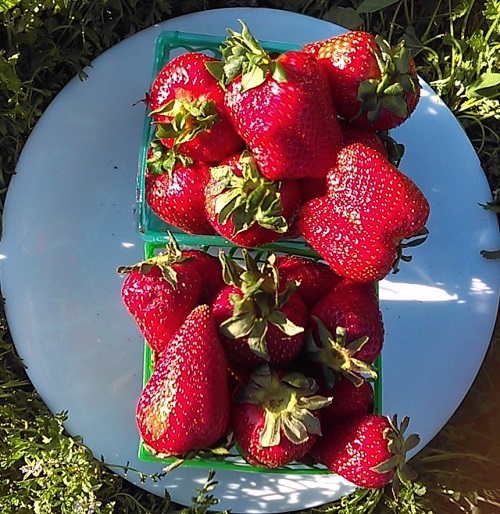 The bottom basket is from a more practical stand, where I also picked up some snap peas. They also had fava beans and red onions with giant tops. The onions were big enough to slice onto a medium-sized hamburger. Thinnings to make room for giant onions later? The strawberries there are conehead-shaped and quite firm, on the chewy side and a little acid. Longer shelf life than the tender ones in the top basket.
An easy dip for strawberries is instant pudding, vanilla, 2 cup size, with a little sour cream added and a little extra whole milk, plus a little coconut or coconut flavor if you like.
A nice glaze for strawberry pie is Danish Dessert, made with 1 3/4 cups water and a teaspoon of fresh lemon or lime juice and 1/16 teaspoon zest added after it has cooled a little. Raspberry flavor is nice.
Herbs
Last week in the comments, several people commented on how fast cilantro bolts in the garden. There are some varieties of cilantro that are slower to bolt.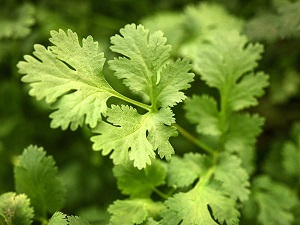 We should have a little longer thread next week.
If you would like to send information and/or photos for the Saturday Gardening Thread, the address is:
ktinthegarden
at g mail dot com
Include your nic unless you want to remain a lurker.

posted by Open Blogger at
12:30 PM
|
Access Comments