« Thread before the Gardening Thread before Easter [KT]
|
Main
|
Ace of Spades Pet Thread »
April 11, 2020
Saturday Gardening and Puttering Thread, Easter Weekend [KT]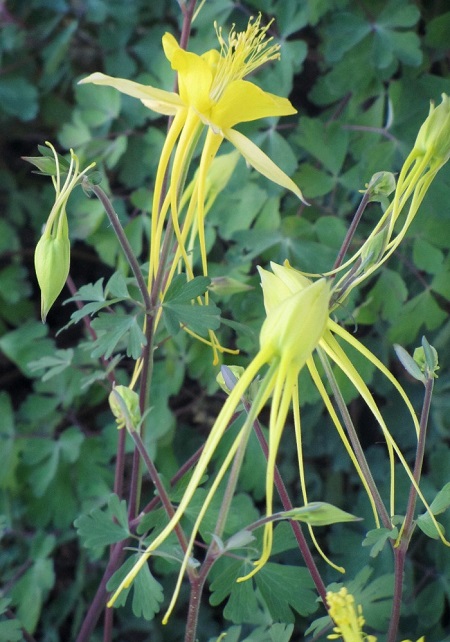 Hi, gardeners, putterers and impatient dreamers! 40 miles north sent in the lovely aquilegia above. I love it. Long spurs. Today, we have more herbs, some critters and some puttering along with Resurrection Plants for Easter.
Resurrection Plants
Have you ever grown one of these? The Rose of Jericho. Or Dinosaur Fern.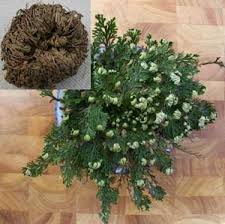 There are more kinds of plants that are called "Resurrection Plants" than I was aware of. Some may have medicinal properties.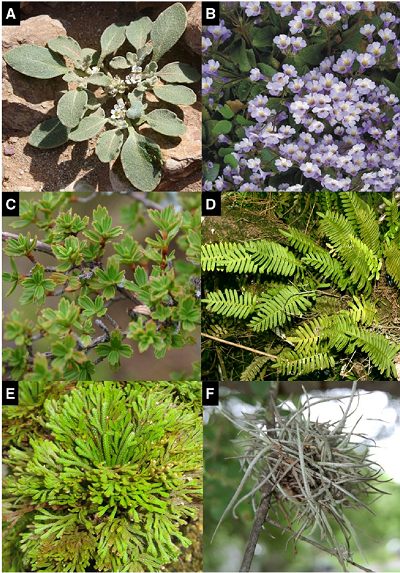 Here's one that you might want to try if you have a hard time remembering to water your African Violet. From the North American Rock Garden Society:
Haberlea rhodopensis is a member of the Gesneriaceae. This hardy 'African Violet' relative shares its fame among alpine growers with Ramonda and Jankea. Haberlea is found in the mountains of southern and central Bulgaria (Stara Planina Mountains and Rhodope Mountains) and NE Greece (Pangeon and Falakron Mountains), where they grow among shady limestone crevices an elevation of 600-1700m. It was first described in 1835. It is often sold under the synonymous name of Haberlea ferdinandi-coburgi.

Plants form evergreen rosettes with variably hairy leaves. The lavender flowers arise on 10 cm stems from the leaf axils. This plant is sometimes called the 'ressurection plant' as they can loose up to 90% of their moisture content yet still survive. The leaves may show severe damage if allowed to dry to this extreme, but the central crown will survive and flush new leaves once moisture levels increase.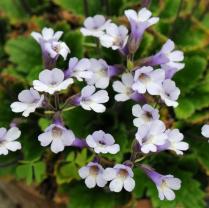 I had no idea that there were non-tropical gesneriads. The one above comes in different shades of lilac or lavender. A genus with a single species. Here's a scientific study, drying without dying: how resurrection plants survive without water.
Will have to look into the other genera of non-tropical gesneriad rock garden plants later. Attractive.
The Edible Garden
CBD would like to discuss herbs. We started out last week with micro-herbs to grow quickly, indoors or outdoors. This week, how about a couple of the herbs that are traditional on the Passover plate?
Horseradish
On the homestead:
Because horseradish is a perennial, it is important to be certain of its placement before you plant it. If you have fruit trees on your homestead, horseradish can be planted in the orchard to protect your fruit trees from pests. Because horseradish is not only perennial but a rapidly spreading plant, you may want to contain this crop by planting it in bottomless, buried planters.

Horseradish is a hardy crop which can be grown in all types of soil. It likes sun but can still grow well in partial shade. The only thing this plant does not tolerate is soggy roots, so make certain the site you choose has well-draining soil. If that is a problem, plant horseradish on hills or in raised beds. Horseradish should also be planted at least 18" from other garden plants.
More tips for growing, storing and selling at the link.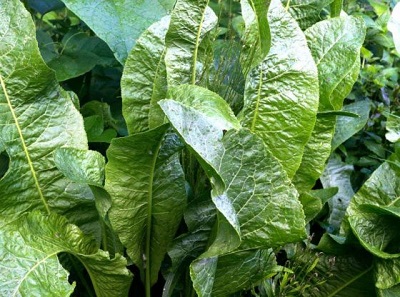 Anybody ever grown it? When they say "it spreads", they mean it. You can also grow it in a big container. Even as an annual from seed. Preparing fresh horseradish can be an adventure. Be careful.
If you grow horseradish and sweet-smelling flowers form, remove them and make a bouquet so the plants energy continues to go to the roots. The flowers are edible. Harvesting tips at the link, along with recipes for horseradish mayo and wasabi. How do you use horseradish?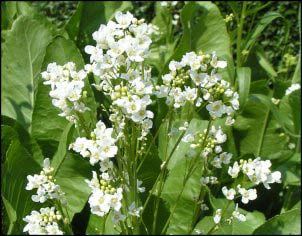 Parsley
Parsley is usually pretty easy to grow once it gets started. Takes a long time to sprout from seed. It is usually a biennial, blooming its second season, when the plant should be discarded. It takes part shade and may taste better if grown in part shade if you are in a hot climate.
I prefer the variety Giant of Italy. Sweeter and milder than most parsley. You can also find curly and flat cultivars which were developed to have less soapy or metallic notes than the parsley you generally find in the grocery store. Look through those seed catalogs.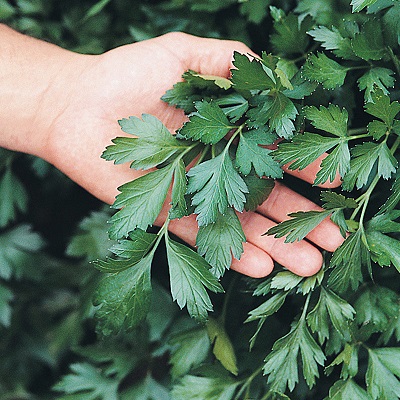 The mild Giant type is especially nice in parsley-heavy recipes like Parsley Tabbouleh. Here's a version for folks who are doing keto.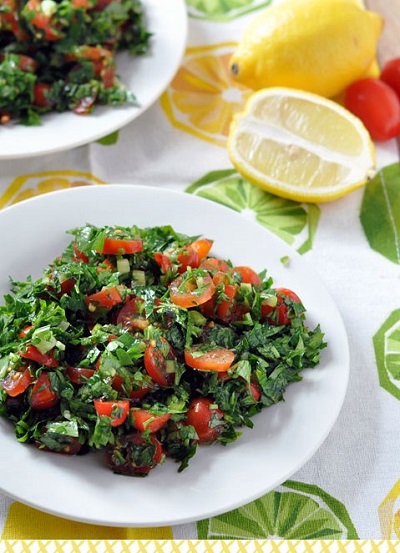 Critters
Jake Holenhead sent in some photos. These are from Florida.
Yellow Garden Spider: This lovely lady was about an inch long (not counting her legs). They like eating garden beasties, although their size and the size of their webs might not be welcome.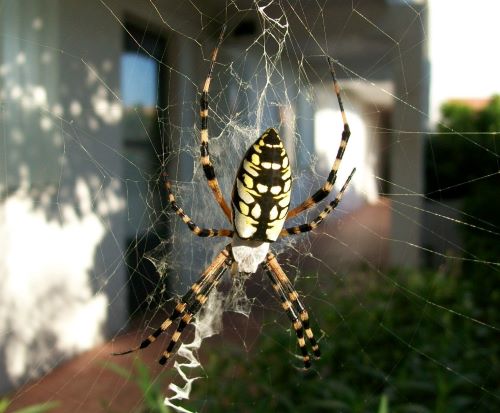 Osprey with a fish: Taken from my balcony.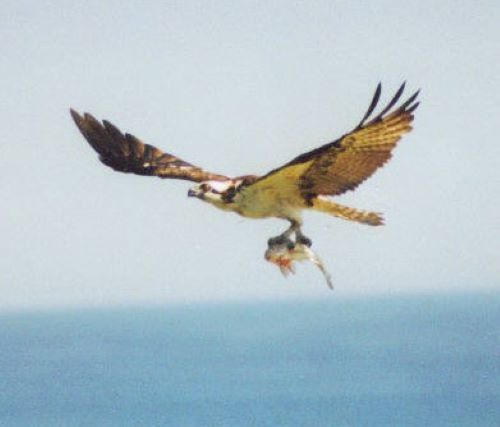 Turtle: This sea turtle wandered into the pool at my apartment complex. It was safely removed and returned to the sea.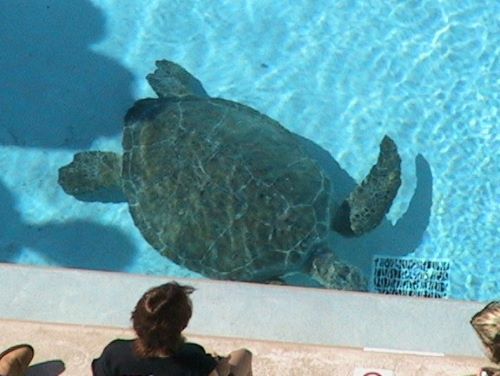 Larro would like someone to identify these visitors: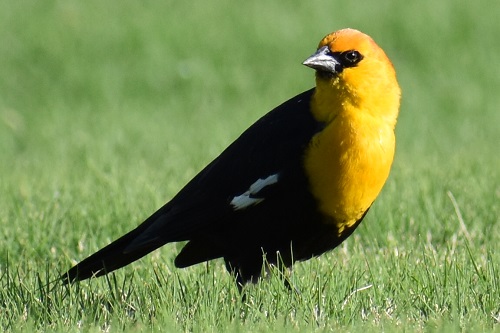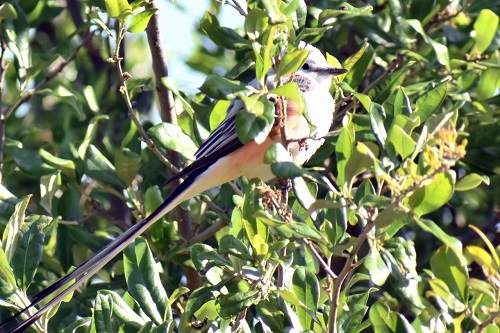 Puttering
Last fall, Larro went to the International Quilt Association convention in Houston. Below are a couple of the winning quilts, with garden themes. Thrilling. More magnificent quilts at the link. Quilting seems to be a big thing in Texas. I have a friend in Texas who quilts. Not a bad thing to be doing right now. Do you quilt?
More on Larro's trip later. We have time now.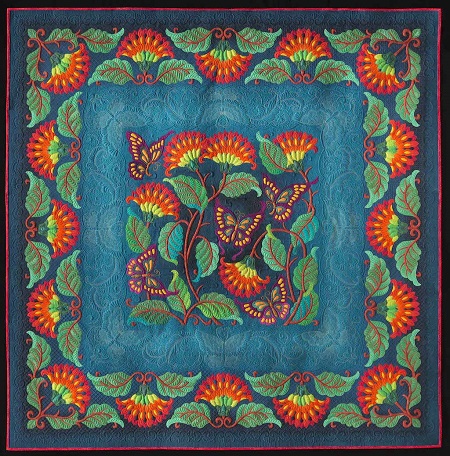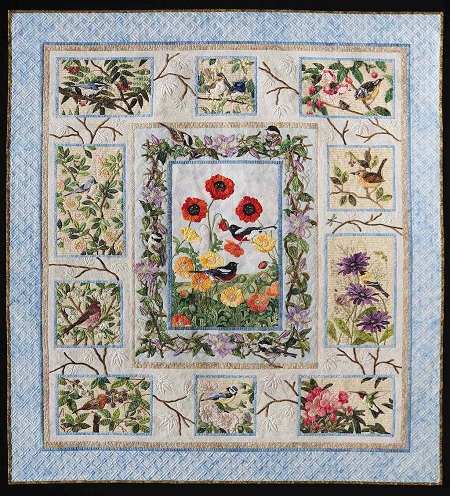 Gardens of The Horde
Bonus from freaked:
We have a bunch of this Spiderwort coming up in the yard. Every year the patch gets bigger. In a month or two it will stop blooming and I'll cut it down with the rest of the lawn.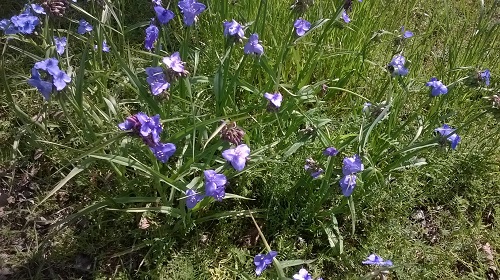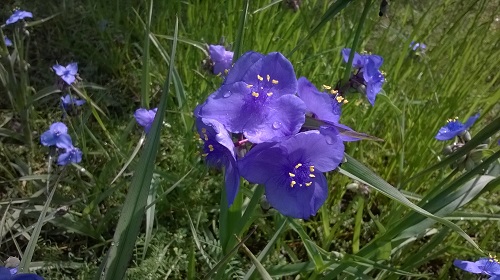 Spiderwort is nice in its place. Takes some shade.
We have some absolutely great things for next week. And little things. Fun things. Perplexing things. Anything going on in your garden?
If you would like to send information and/or photos for the Saturday Gardening Thread, the address is:
ktinthegarden
at g mail dot com
Include your nic unless you want to remain a lurker.

posted by Open Blogger at
12:57 PM
|
Access Comments