« Saturday Morning Coffee Break
|
Main
|
Saturday Gardening and Puttering Thread, Easter Weekend [KT] »
April 11, 2020
Thread before the Gardening Thread before Easter [KT]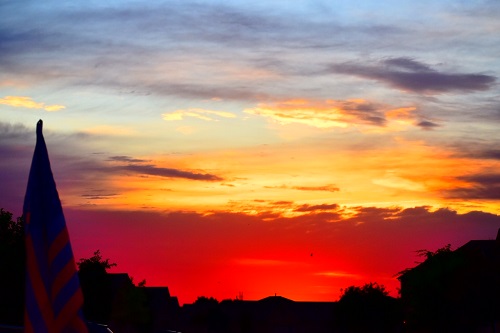 Serving your mid-day open thread needs
Good morning! Above, a Holy Thursday sunrise courtesy of Larro.
In case you haven't been keeping track during the quarantine, this is the day before Easter. This is also the middle of Passover week. Are you figuring out new ways to celebrate?
Let's Dance
I am getting tired of the quarantine. Feel the need to get moving. How about we start out with some dance music in a minor key? Don't want to start out too cheery.
Flamenco. Go ahead. Nobody's watching.
Capitol Records did its best to make the
Last Incan Princess
into a hot property. I think my parents had one of her records.
She claimed to be the final descendant of the last Incan Emperor, Atahualpa -- a claim the Peruvian government backed in 1946 -- and she allegedly learned to sing from "the creatures of the forest." Yma Sumac didn't just hit octaves. She knocked them out of the park with a growl, and took them for ride around the Milky Way. For opera aficionados, the Peruvian soprano goes down in history as one of the most talented, and wonderfully weird performers in modern history.
Here's the Gopher Mambo. You can dance in your back yard. Or on the balcony. Turn the music up and freak the neighbors out. Maybe freak the gophers out, too.
Feel free to add some more cheerful dance music in the comments.
Passover

Andrew Klavan's Passover Message:
Jews will celebrate Passover locked in their homes with the shadow of death outside. This is unprecedented. Oh, wait...

Happy Passover. "We were once slaves, but now we are free."
Why this night is different from all other nights
Here's President Trump's Passover Message.
Anybody got some good Passover music? With words? This scene from "Prince of Egypt" is dramatic.
Easter
BBC had some music suggestions. Here's one:
Nikolay Rimsky-Korsakov: Russian Easter Festival Overture

This 1888 overture is named for the Svetliy prazdnik or 'Bright holiday', as Easter is known in Russia.

An avowed atheist, Rimsky-Korsakov wrote that he wanted to capture 'the transition from the solemnity and mystery of the evening of Passion Saturday to the unbridled pagan-religious celebrations of Easter Sunday morning'. The piece paints vividly the explosion of light and colour at the end of a long, hard Russian winter.

Religious and pagan themes are entwined at the very heart of the work: Rimsky-Korsakov borrowed themes from the Obikhod, a collection of Orthodox chants that since 1848 had been a mandatory part of the liturgy for every church in Russia.

These austere motifs shine through the wild textures of the orchestra, no more so than at 8'35 when a solo tenor trombone ('a piena voce') evokes the chanting of a priest.
I went to part of a Russian Orthodox holiday service once. It was in Old Church Slavonic, so I didn't understand it, but there was a Polish woman in our little group who understood most of the service. It was moving. Though not what I was used to. A lot of incense. I think the priest was the cantor, but my recollection is not perfect. The singing was not like the choral work below.
You could buy long, skinny beeswax candles to hold during the service. They really smelled like beeswax. If the guys below were singing in a church at night, it would feel right to hold one. I hope that this type of candle wasn't the inspiration for the Russian Beehive Thieves in California. (h/t Gordon)
Moving into a major key with Handel, below is the largest virtual Hallelujah Chorus ever. Unless someone has done another one since 2016.
You can still learn to sing your part so you can sing along with the video. Anybody out there ever sung in one of those community Messiah sing-alongs? I have. Not that I have a great singing voice. But I can read music. Kinda gets you going.
More Handel
Do you have a favorite piece of Easter music?
Hope you have a great weekend. Be good to each other, even if you have to be good from a distance. Here's another photo from Larro. From 2018.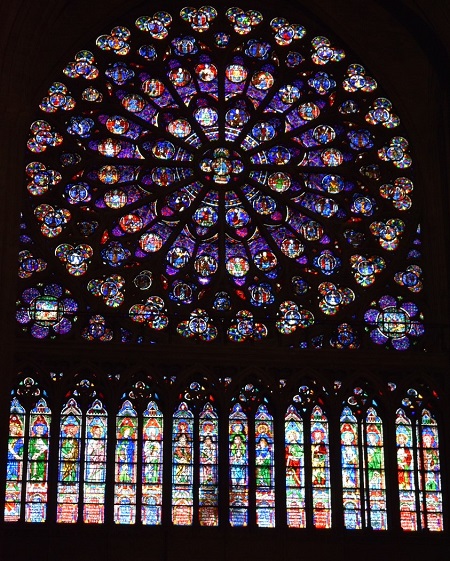 posted by Open Blogger at
11:15 AM
|
Access Comments