« Quarantine Cafe
|
Main
|
The Morning Report - 4/15/20 »
April 14, 2020
Tuesday Overnight Open Thread (4/14/20) There Has To Be Morning Evening After Edition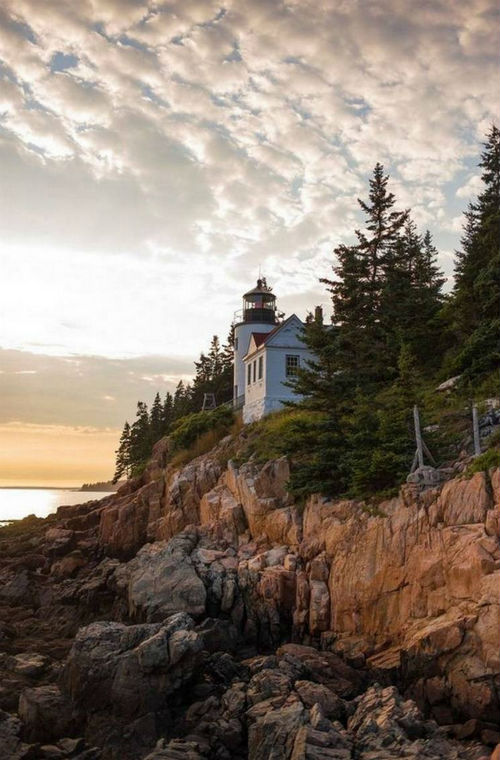 ***
The Quotes of The Day

Quote I

"Urban dwellers should avoid heading to rural properties, as these places have less capacity to manage COVID-19,"Theresa Tam, Canada's chief public health officer

Quote II

I submit, for your reading pleasure, the notion that perhaps the greatest enemy facing the American public today is a mainstream media and press that has become corrupt beyond belief. John R. Smith

Quote III

"We're putting a lot of methadone and Suboxone on the street right now, which is a huge concern to me. There are folks who can't handle all this medication."The Rev. Milton Emanuel Williams Jr., the pastor of New Life Evangelical Baptist Church

Quote IV


Cuomosexuality is so last week. The wet dreams about Fredo's brother, the governor, becoming president died fast and hard when people realized he is one big jerk. He is almost as bad as those women who cut office donuts in half. And it always is a cream-filled donut. The rule is you touch any of the donut, you eat the whole thing.Don Surber

Quote V

"Today, the Department filed a Statement of Interest in support of a church in Mississippi that allegedly sought to hold parking lot worship services, in which congregants listened to their pastor preach over their car radios, while sitting in their cars in the church parking lot with their windows rolled up. The City of Greenville fined congregants $500 per person for attending these parking lot services – while permitting citizens to attend nearby drive-in restaurants, even with their windows open." Attorney General Bill Barr
***

OK, it's old. It's Bill Burr. It's NSFW But it aint Kung flu shit. Enjoy or skip.
***

The ONT staff shook their heads. Interesting, we don't recommend you try this at home.
***
'Skipper' Bill Kristol, Joanie Goldberg and Evan McMuffin, may want travel to the UK to learn how to defeat their own side.

Labour party officials opposed to Jeremy Corbyn worked to lose the 2017 general election in the hope that a bad result would trigger a leadership contest to oust him, a dossier drawn up by the party suggests.

A huge cache of leaked WhatsApp messages and emails show senior officials from the party's right wing, who worked at its HQ, became despondent as Labour climbed in the polls during the election campaign despite their efforts.

The unreleased report, which The Independent has seen in full, was drawn up in the last days of Mr Corbyn's leadership and concerns the conduct of certain officials, including some who were investigating cases of antisemitism in the party. Labour has confirmed the document is a genuine draft, though it is not clear who it was commissioned or written by.
***

Paul Joseph Watson NSFW

***

Good luck Michiganders. Hope you rattle your Tyrannical Bitch Governor Kathy.
The people of Michigan are furious and they're fighting back the only way they can right now without getting tossed in jail by an over-reaching police force.

They are using their cars to protest the Democrat governor's "Hitler-like" ruling in the Great Lakes State this Wednesday.

It's called #OperationGridlock and it's a safe protest where people from all over Michigan get in their cars and drive to Lansing, where Governor Whitmer "tyrannically reigns."
***
Russia, Russia, Russia. Clean up on Aisle девять

After initially downplaying the severity of the Chinese coronavirus, the Russian Federation is now getting real. Yesterday we discussed the massive electronic surveillance lockdown in Moscow for at least the next week, where citizens have to use a QR code to apply for permission to go out of their house.
***
Oh to be an engineer, eh?
***

A very good timeline on the White House's response to the Kung flu.

President Trump found a bunch of skeletons in the media's closet and exposed them all today at his White House briefing today.

He played a video that showed many in the media downplaying the pandemic. Breitbart editor Joel Pollack was literally laughing on the floor as Trump wiped the floor with the media and shut them down permanently. He tweeted:

"@realDonaldTrump makes WH Press Corps watch @seanhannity clip of MSM downplaying coronavirus,

@maggieNYT defending his China travel ban,

@NYGovCuomo and @GavinNewsom et al. praising the president. If they passed the temperature check coming in, they won't on the way out!"

Trump also released this extensive list of all the actions he has taken:
***

UK Morons could be hit hard because of the Kung Flu.

Fifty million pints of beer and cider could be due to end up down the drain after unused barrels go out of date in pub cellars across the UK.

If public venues continue to remain closed into the summer months due to coronavirus, many of the barrels they had bought are likely to pass their three of four month best before period.

This will leave publicans with little choice but to either return full barrels back to the brewery, some of which have promised to replace them free of charge, or to document themselves pouring away the spoils as duty-free waste.

Tom Stainer, chief executive of the Campaign for Real Ale (Camra) told The BBC: 'It's a very sad waste of all the work and talent that goes into producing great beer.
People won't get to drink it and all those resources have been used up for nothing.
***

While the country is basically shut down, As the FCC prepares to vote on opening the 6GHz band for unlicensed Wi-Fi use, a new industry-funded report suggests that the move could pay dividends.

Wi-Fi currently sends its signals in the 2.4 and 5GHz bands -- but a new FCC proposal seeks to expand unlicensed Wi-Fi use into the much wider 6GHz band. Doing so would open up more than 1,200MHz of new bandwidth for next-gen, Wi-Fi 6E devices, up from a total of 500MHz from the 5GHz band. With room for seven new 160MHz channels -- and with no interference from previous-gen devices at all -- the 6GHz band could potentially serve as a multilane superhighway for the latest Wi-Fi devices, all of them using Wi-Fi 6, the newest, fastest and most efficient version of Wi-Fi.

Now, 10 days ahead of the FCC's vote, an industry-funded study concludes that the move has the potential to generate more than $180 billion in US revenue over the next 5 years, among other benefits.
***
The ONT MUSICAL INTERLUDE
&&&
&&&

It seems Sunday night there was a demand for the following artist........

***

Square blocks do not fit into round holes. Genius Award Winner.

A would-be burglar's screams for help could be heard from a rooftop as he struggled to escape a pipe he had wedged himself in while trying to break into a business in Houston.

The unnamed man was allegedly trying to break into a building on Evergreen Street near Hillcroft in Houston.

He apparently got stuck sliding down the pipe and began yelling.
***

You can't take it with you when you go. Tonight's Feel Good Story of The Day. First Runner Up.

An anonymous donor is being praised for giving away more than $82,000 in food-related gift cards to every single household in a small Iowa town.

Amidst the COVID-19 shutdowns, the residents of Earlham—a city 30 miles west of downtown Des Moines with a population of 1,450 people—have been struggling to cope with shuttered businesses and social restrictions.

That's why Earlham Mayor Jeff Lillie was astonished to receive a call from a friend in late March saying that an unidentified benefactor wanted to pump some money into the local economy by giving away gift cards to local businesses.
Don't mess with a woman's man. Tonight's Feel Good Story of The Day. Winner.

A 19-year old who broke into a Fredericksburg, Texas home early Saturday morning was shot and killed after attacking one of the residents inside.

The Gillespie County Sheriff's Office says the intruder, identified as Cleto Neri Solorzano, may have been on some type of drug when he began banging on the back door of the home just before 1 a.m. 73-year old Curtis Roys woke up to the sound of the pounding and went to his back patio to investigate. That's when Solorzano broke through the door and began assaulting the older gentleman; first beating him with a blunt object and then placing him a chokehold. From KVUE-TV:
***

Tonight's ONT has been brought to you by Introverts .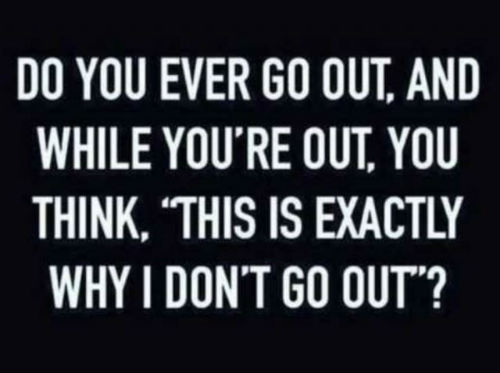 Notice: Posted with permission by the Ace Media Empire and AceCorp, LLC. Tonight's ONT has been vetted by the law firm of Dewey, Cheatem & Howe, S.C. ONT tips, loose change, drink tokens and burner phones to petmorons at gmail dot com. Stale Easter candy to CBD. Complaints? Not here Silly.

posted by Misanthropic Humanitarian at
10:00 PM
|
Access Comments