« National Review: Joe Biden Is the Unifying Voice This Country Needs.
Also National Review: Hey Stupid Conservatives, Donate Money to Us. We're Looking for $100,000
|
Main
|
Catherine Herridge: Formerly Redacted Footnotes of Mueller Report Show that Agents Assessed the Steele Dossier as False and Likely Planted by Russian Intelligence »
April 10, 2020
Trump Presser Continued
Plus, Further Thoughts on Our Disloyal, Incompetent, and Subversive "Thought Leaders"
National Review refused to mention the Biden Rape for a week. They finally did mention it-- just a single time. They did not attack him for the rape as they have routinely attacked Trump for his alleged sexual indiscretions.
Instead they said something about liberal hypocrisy and needing proof.
They forgot to mention their own hypocrisy on the question of requiring proof. Seems like they didn't need it in the cases of politicians they're not being paid to support.
At any rate, when a friend saw this single mention of the rape, he immediately thought, "Oh, a liberal news organization must have mentioned it, because National Review only considers the leftwing media 'authoritative.' It doesn't matter that the accused made her accusation by name and on-camera -- National Review will not admit that anything happened in the world until their leftwing Thought-Leaders give them permission to mention it."
And sure enough, there was a liberal citation noted for the charge-- the prestigious, estimable Yahoo news.
See, until Yahoo news give its august blessing to mentioning the story, it was Unfit For Print at the nation's supposed courageous premiere voice of "conservatism."
A dog who's learned to love its leash never even tries to stray too far from its kennel.
A friend is fond of saying "The liberal-leaning establishment wing of the party is the defeat mechanism of conservatism."
It's a defeat mechanism in many ways, but one of them is in their relentless validaiton and reaffirmation of the cultural and moral supremacy of the leftwing media propaganda organization.
That machine needs external parties to bless it as authoritative, professional, and honest -- and c*cked-out establishment types are always eager to bless them as such.
Rather than attacking their legitimacy, the establishment wing is forever validating their legitimacy, attesting to their legitimacy, and reifying their legitimacy.
It's a two-way street, actually: The media needs the official blessing of a certain number of alleged "conservatives," and a lot of alleged conservatives need the media to accept them in turn as legitimate, and give them columns in Politico, columns in the Washington Post, and even full-time contributor gigs at The Atlantic--
Whoops! I guess they pulled that one back, huh? Oh well, the leftwing propaganda media will still hand out contributor slots on MSNBC and CNN to any "conservatives" willing to vouch for their legitimacy and authority.
The "conservative" establishment faction vouches for the authority and legitimacy of the leftwing cultural hegemony, and the leftwing cultural hegemony in turn deems the "conservative" establishment faction Officially Tolerable and gives them sweet checks to appear on MSNBC.
Well that works out nicely for both of you.
What do we actual grassroots conservatives get out of your corrupt bargain, though? Do we get a cut of that Politico or CNN or MSNBC money?
No? We don't?
And also -- we're supposed to donate further to you, above and beyond what Politico, MSNBC, and CNN pays you?
Interesting.
You can't oppose a corrupt organization id you're always submitting resumes to join it as an employee, can you?
There was an old saw, that conservatism is the quest for "Ordered Liberty."
That old saw frankly means almost nothing, as it just joins two values in tension. Not contradictory per se, but always in tension: order cannot help but reduce liberty in some ways, and complete liberty cannot help but reduce order. The phrase doesn't explain how to balance the two things.
Nonetheless, it's something conservatives say: We're in favor of ordered liberty.

The populist takeover of the party -- and the Quisling #Resistance of NeverTrumpers against their new masters -- has exposed what was always present: some people are in this for the order, and some people are more in this for the liberty.
I don't mean that these deposed masters are defenders of "order" generally-- I mean they're specifically impassioned defenders of their own place in line at the trough.
The establishment is very, very much invested in the idea that current social order, especially the current (or, at least: recent) "Thought Leadership" class, must remain firmly in control, forever, no matter how manifest their failures and incompetencies.
It isn't surprising that very inept Lords and Barons want to keep their lordships and baronies.
The only surprising thing is quite how far they're willing to go to maintain them.
It's the "clubbable" aspect of "conservatism" -- which often seems primarily concerned with protecting the sinecures of well-heeled incompetents and meritless nepots -- which has always been its most repellent part. Even for those of us who are conservative, and even for those of us who believe that we do have to retain most of the existing order, if not because those in power deserve to be in power, but only because the alternative is an unbearable amount of disorder and upheaval.
Sometimes it's better to leave incompetents in positions in power than destroy the entire department.
But not when they've become this incompetent. Not when they've showed that they are this traitorous and willing to sell out the conservative movement to their leftwing coconspirators, as long as their leftwing coconspirators agree to put them in charge of the Controlled Opposition fake conservative movement after they've vanquished the real conservative movement.
The hell with them all.
Let them all burn.
If the remnants of the "conservative" establishment insist on allying with our leftwing cultural masters at every turn, just to keep their own MSNBC paychecks coming -- then it's time for them to all go.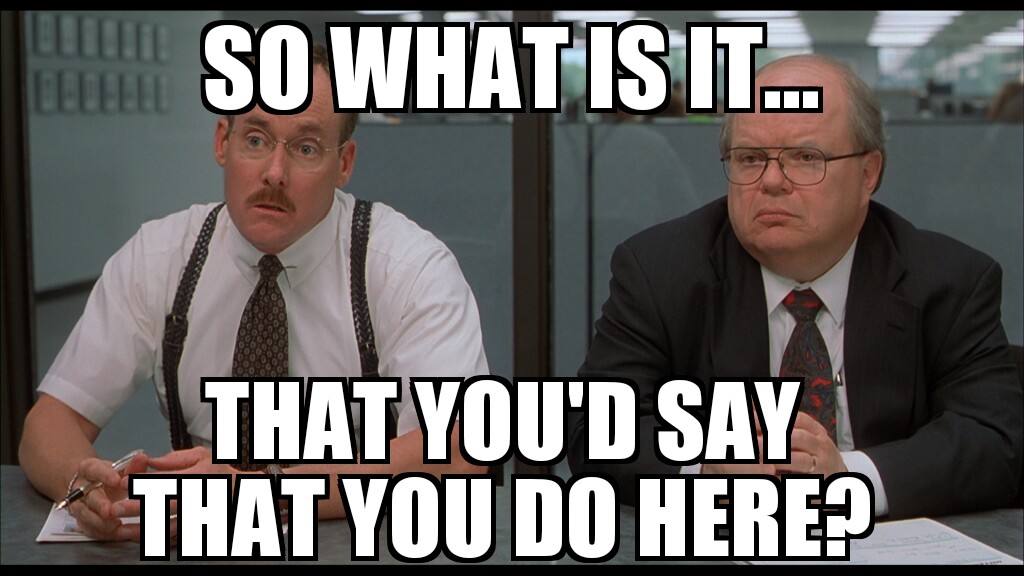 posted by Ace at
03:33 PM
|
Access Comments