« Young Internet Influencers Have a New Way to Get Attention: Licking Stuff in Public to Spread Coronavirus
|
Main
|
Joe Biden: You Know, I Became a University Professor After I Left the Senate
Fact Check Status: I Can't Even Anymore With This Guy »
March 25, 2020
Former Staffer Tara Reade Accuses Joe Biden of Penetrative Forcible Sexual Assault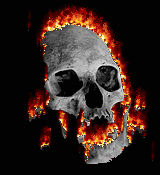 She formerly worked in Biden's Senate office, and says he's retalliated against her since the penetrative sexual assault. (Alleged.)
Penetrative. Not just squeezing and stroking and sniffing up on teenagers this time.
In the interview excerpt, which is posted to Soundcloud, Reade described a graphic 1993 incident where a superior asked her to take a gym bag to Biden "down towards the capital." Then she recalls being called towards the "side area" where Biden greeted her.

"We were alone and it was the strangest thing," she said. "There was no like exchange really. He just had me up against the wall."

Reade went on to say that she was wearing a business skirt with no stockings because it was hot at the time. While up against the wall, Reade says Biden's "hands were on me and underneath my clothes."

"He went down my skirt but then up inside it and he penetrated me with his fingers," Reade emotionally continued.

Reade also said Biden was kissing her and saying multiple things to her. She remembered a couple of the comments.

"I remember him saying first, like as he was doing it, 'Do you want to go somewhere else,'" she said. "And then him saying to me when I pulled away, he got finished doing what he was doing, and I kind of just pulled back and he said, 'Come on man, I heard you liked me"' And that phrase stayed with me because I kept thinking what I might've said and I cant remember exactly if he said''i thought' or 'I heard' but he implied that I had done this."
This sounds credible to me. I have a feeling that Fake Jake Tapper won't see it the same way.
You can listen to the interview here.
The organization Times Up routinely funds lawsuits by women who claim sexual harassment or assault by men.
But in this case -- they said, "Goshdarnit, we just can't fund you, Tara!"
By the way, this accuser -- Tara Reade -- is only coming forward because she heard another woman making less serious sexual harassment allegations about Biden, and wished to support her.
She was temporarily driven away by claims that she is a -- wait for it -- "Russian asset."
March 24 2020, 3:58 p.m. LAST APRIL, Tara Reade watched as a familiar conversation around her former boss, Joe Biden, and his relationship with personal space unfolded on the national stage. Nevada politician Lucy Flores alleged that Biden had inappropriately sniffed her hair and kissed the back of her head as she waited to go on stage at a rally in 2014. Biden, in a statement in response, said that "not once" in his career did he believe that he had acted inappropriately. But Flores's allegation sounded accurate to Reade, she said, because Reade had experienced something very similar as a staffer in Biden's Senate office years earlier.

After she saw an episode of the ABC show "The View," in which most of the panelists stood up for Biden and attacked Flores as politically motivated, Reade decided that she had no choice but to come forward and support Flores. She gave an interview to a local reporter, describing several instances in which Biden had behaved similarly toward her, inappropriately touching her during her early-'90s tenure in his Senate office. In that first interview, she decided to tell a piece of the story, she said, that matched what had happened to Flores — plus, she had filed a contemporaneous complaint, and there were witnesses, so she considered the allegation bulletproof. The short article brought a wave of attention on her, along with accusations that she was doing the bidding of Russian President Vladimir Putin. So Reade went quiet.
We now have multiple credible allegations of sexual assault made by people known to work with Biden. The allegations are similar and, in the media's logic, therefore tend to corroborate each other.
So:
Can we expect coverage about these multiple credible charges of sexual assault?