« COVID Lunch Time [Bitter Clinger]
|
Main
|
The Morning Report - 3/23/20 »
March 22, 2020
Sunday Overnight Open Thread (3/22/20)
(H/T Nurse Ratched)
***
The Quotes of The Day

Quote I

"He was like, 'Since we're in quarantine, can I see your boobs?' I said no, and he was like, 'Oh okay, sorry,'" she says. "I wasn't even upset. I thought, okay, this man has been stuck in his apartment drinking Red Bull for three days. He's probably not well." Afsana Ahmed

Quote II

Those who can make you believe absurdities can make you commit atrocities. Voltaire

Quote III

"My number one priority remains to flatten the curve and protect the most people we can from the spread of coronavirus. Our health care workers are on the front lines every day protecting Michiganders during these extraordinary and difficult times. Gov. Gretchen Whitmer (D-MI)

Quote IV

"The dam has been broken. Maybe it was necessary. But when dams break, flooding follows." Dennis Praeger
***

Bill Kristol is a dog d*ck s*cking weasel BIRM
***

The United States of America was founded by those that didn't fit in. The United States succeeded because of go getters. Virus. What virus?

Little Darlings closes temporarily after Gov. Sisolak's mandatory order
Strip club planned to offer drive-thru shows, hand sanitizer wrestling
Posted: 5:41 PM, Mar 18, 2020 Updated: 4:13 PM, Mar 21, 2020
Will we relive the "Boston Tea Party" anytime soon?
***

Because our "betters" always know what is best for us. Yeah, right. WHO tweeted in January "no clear evidence of human-to-human transmission" for coronavirus
***

It is time for common sense jury nullification. Or, this Corvid-19 bullshit has gone too far.

In the new altered reality that is 2020, Americans in some cities have begun calling the police on each other as coronavirus rules are being violated.

Police arrested a New Jersey homeowner for hosting a pop-up wedding that exceeded the ban of gatherings of over 50 people issued by the governor to stem the spread of the virus.

Eliyohu Zaks, a 49-year-old homeowner, was arrested by police in Ocean County and charged with "maintaining a nuisance for hosting the wedding" which had more than 50 people gathered at his home. Lakewood police have reportedly responded to about 17 calls for social distancing violations of regulations put in place by the state, according to KYW-TV.

"The Lakewood Police is asking that its citizens be responsible and obey the directives set forth by the State of New Jersey for the safety and health of all. Those that choose not to will be subject to criminal prosecution," police said in a statement.
***

Commentary by a couple of my favorites...............

Pat Condell

&&&
Paul Joseph Watson NSFW-Language

***
If you say the right prayers and do special lengthy readings the Roman Catholic Church will forgive your sins.

The Catholic Church has today granted forgiveness - under certain conditions - for the sins of the faithful struck by coronavirus.

A decree published by the Vatican on Friday also covers healthcare workers and those who pray for their wellbeing.

Relatives who care for their sick family members may also be forgiven.

The conditions include the sick saying a certain number of prayers or following important celebrations from a distance.
***

Shopping continues to be an adventure in Europe.
Video footage out of London and Paris shows "youths" attempting to loot stores and start fights in response to the coronavirus outbreak.

A clip showing a Sainsbury's shop front in central London shows youths attempting to smash down the supermarket's doors in an effort to break in.
***

No drinks officer. I was operating my Apple CarPlay.

Using Apple CarPlay impairs driver reaction more than alcohol, study shows

U.K. based road safety charity IAM RoadSmart has released a study showing how in-vehicle infotainment systems can substantially impair driver's reaction times —even more than alcohol and cannabis.
***
I will never have one of these in my home. More evidence to back my position.

Hey Alexa, stop listening to my client's information.

As law firms urge attorneys to work from home during the global pandemic, their employees' confidential phone calls with clients run the risk of being heard by Amazon.com Inc. and Google.
***
The ONT Musical Interlude


&&&
Zappa & Beefheart performing together, now that's melodic.
***

Jack Flash sat on a candlestick .'Cause fire is the devil's only friend. Just kidding, Genius Award Winner.

Holy smoke! A Plymouth vicar whose niece is a 'mermaid' in Cornwall got a bit hot under the (dog) collar - when he accidentally set fire to himself during an online sermon.

Reverend Stephen Beach, of St Budeaux Parish Church, was preparing the church's online Sunday Service, which featured five candles lit on a Christian Cross in the background. After leaning in a bit too close one of the candles caught his jumper which then caught on fire.
***

Jill Ashworth Valadao and Sarah Otis Firth are Tonight's Feel Good Story of The Day.

Two Friends Raise Thousands To Buy iPads For Nursing Homes So Residents Can FaceTime With Family

Since most nursing homes are no longer allowing visitors due to the Coronavirus, it has become difficult for senior residents to stay connected to their families.

That's why Jill Ashworth Valadao and Sarah Otis Firth launched "FaceTime for Nana".
***
Weekly commenter stats for week of 3-22-2020

Top 10 commenters:
1 [834 comments] 'runner' [117.06 posts/day]
2 [566 comments] 'Joe Mannix (Not a cop!)'
3 [560 comments] 'Skip'
4 [541 comments] 'garrett'
5 [483 comments] 't-bird'
6 [475 comments] 'Insomniac - Ex Cineribus Resurgo'
7 [472 comments] 'Tami'
8 [468 comments] 'Commissar Hrothgar'
9 [442 comments] 'Sponge'
10 [439 comments] 'REDACTED'
Top 10 sockpuppeteers:
1 [172 names] 'Miklos, pro se' [24.14 unique names/day]
2 [72 names] 'Duncanthrax'
3 [43 names] 'f'd'
4 [41 names] 'davidt'
5 [35 names] 'The ARC of History!'
6 [35 names] 'Don't look away'
7 [32 names] 'Count de Monet'
8 [31 names] 'Hands'
9 [30 names] 'JuJuBee'
10 [26 names] 'Joe Biden'
***

Tonight's ONT has been brought to you by Suggestions.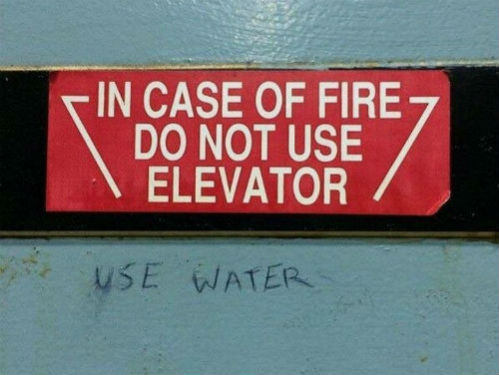 Notice: Posted with permission by the Ace Media Empire and AceCorp, LLC. ONT tips, suggestions, loose change, drink tokens and burner phones to petmorons at gmail dot com. Complaints? To someone who cares, Silly.

posted by Misanthropic Humanitarian at
10:15 PM
|
Access Comments