« Andrew Gillum Didn't Practice "Social Distancing" In That Hotel Room But I Don't See Any of the Twitter Shaming Brigades Mentioning His Risky Behavior
|
Main
|
The Morning Report - 3/17/20 »
March 16, 2020
Monday Overnight Open Thread (3/16/20)
(H/T neverenoughcaffeine)
***
The Quotes of The Day
Quote I

"One ought never to turn one's back on a threatened danger and try to run away from it. If you do that, you will double the danger. But if you meet it promptly and without flinching, you will reduce the danger by half." Winston Churchill

Quote II

Oh, the comfort, the inexpressible comfort of feeling safe with a person; having neither to weigh thoughts nor measure words, but to pour them all out, just as they are, chaff and grain together, knowing that a faithful hand will take and sift them, keep what is worth keeping, and then, with a breath of kindness, blow the rest away. - George Eliot

Quote III

"I too have concerns for the safety of our children and all citizens, but I don't believe more restrictive gun control laws will resolve the problems of escalating gun violence in our society," Minnesota Sheriff Joel Brott
***
When not speaking, always, and I mean always, turn your damn mic off. H/T ibguy
***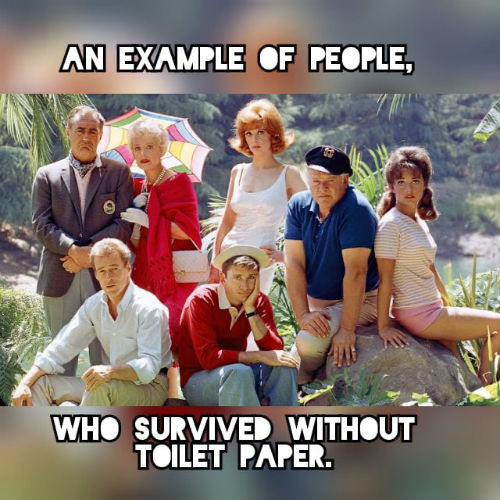 (H/T Ladyl)
***
***
Someone else is in my misanthropic club. Why I am a misanthrope.
***

Love thy neighbor as thyself. But Lord, it is getting harder and harder to do.

Rep. Rashida Tlaib (D-Mich.) at the weekend retweeted a post on Twitter which said in part "F**k a National day of prayer," in relation to President Trump's call for Americans of all faiths to pray for all those affected by the coronavirus outbreak.

Late Saturday, anti-gun activist David Hogg posted a tweet, saying, "Don't let this administration address COVID-19 like our national gun violence epidemic. F**k a National day of prayer, we need immediate comprehensive action."
***

Talk about being sad. The saddest looking workout. Maybe ever.
***

See, I can be a humanitarian. Quite the 'Love Story'

A husband separated from his wife on their anniversary due to a coronavirus quarantine stood outside the window of her nursing home with a sign that reads, "I've loved you 67 years and still do."

The Connecticut husband, Bob Shellard, would visit his wife every day in her nursing home before Democratic Connecticut Gov. Ned Lamont banned visitors from entering nursing homes for 30 days due to the coronavirus pandemic, according to NBC Connecticut.

So on the couples' 67th wedding anniversary on Saturday, Shellard stood outside his wife Nancy's window holding a sign that said "I've loved you 67 years and still do. Happy Anniversary."
***

Why you can't believe illness statistics right now.

There are four data that the public is interested in for epidemics: Exposure %, mild illness %, truly ill %, and dead %. But % of what? Journalists have no clue about this.


Exposure can be tested, whether ill or not. However, very few people will be tested for exposure if they feel fine or have the sniffles, and it would be absurd (except for a limited study of the general population) to randomly test people. I'd be interested in those results but it's academic.


One epidemiologist said yesterday that the majority of people in the NYC metro area (NY, NJ, CT) and in MA have been exposed. A guess, though. Exposed but not ill is good. You get herd immunity. It is happening now, for sure. Probably in CA too. Most viral spread is probably by people without symptoms who assume they are clear.


My point is that, without a number for people exposed and unexposed within a given general population, you have no denominators. If the only data you have is dead people (not many thus far) divided by sick people getting tested, you have minimally-useful information from a public health standpoint. From a doctor's standpoint, it's useful to know risk of sick to dead even though there is no treatment, other than supportive, for viral pneumonia.


So what is a "death rate" based on in the absence of relevant data, ie deaths/exposed? So the danger of this virus, right now, can not be determined or even estimated. That might be knowable in a few months.


I am not an ID doc, so I'll just tell you what I am doing. I am hoarding nothing. I am taking walks or hikes daily in the sunshine. I wash my hands, but I always did. I am going to the gym and working out (improves immune response). I am not going to church (because it's closed at the moment.) Small meals are my normal anyway (improves immune response and generally healthier).
***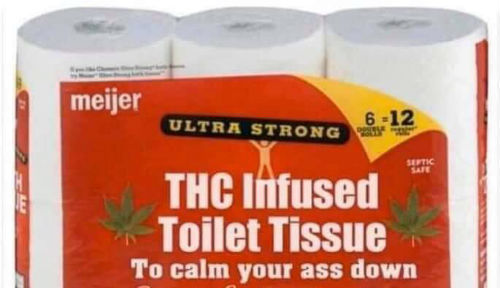 ***

No, this isn't from the Babylon Bee or the Weekly World News, Isis issues coronavirus travel advice: terrorists should avoid Europe

The Isis terrorist group is steering clear of Europe because of the coronavirus. Having previously urged its supporters to attack European cities, the group is now advising members to "stay away from the land of the epidemic" in case they become infected.
My, how considerate.
***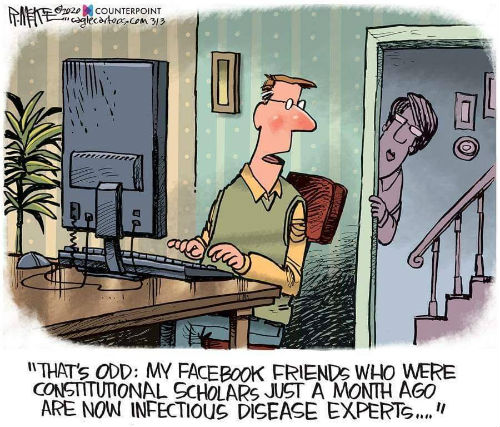 ***

Pre-dawn cop raid leads to a Maryland man's death. Something tells me that this situation could have been handled differently.

The constitution is dead" was the last tweet ever sent by 21-year-old Duncan Socrates Lemp. On Thursday morning at 4:30 a.m., a Montgomery County SWAT team killed Lemp during a violent attack on his family's home in the affluent Washington suburb of Potomac, Maryland.

Why did the SWAT team attack the home as Lemp was sleeping? The initial county police press release referred only to "firearms offenses." County police spokeswoman Mary Davison refused to disclose either the details of Lemp's alleged offense or the affidavit used to justify the raid. Instead, she notified me that my press inquiries were being handled under the Maryland Public Information Act which entitles government agencies to delay responding for weeks or months.

Even the search warrant used to justify the raid is reportedly sealed for 30 days. This Blue Wall of Silence is doing nothing to slow the cascade of allegations on social media that Lemp was murdered.

According to Rene Sandler, a former prosecutor who is representing the Lemp family, Montgome
***

NFL Players, feel free to light up.

New NFL Collective Bargaining Agreement Will End Marijuana Suspensions
The league's new drug policy looks to focus on treatment over punishment
***
Once upon a time I had a boss who would say, "Boys will be boys until their p*ckers weigh a pound." He was referring to this:

There's a decent chance most people reading this have been a part of some questionable automotive adventures at some point in their lives, but a few Florida teens found out the hard way that there's a fine line between questionable adventures and a flat-out dangerous lack of judgment. Two kids are lucky to be alive after they went airborne in a dramatic crash that left them injured and their Lexus RX completely demolished.

How anyone walked away alive is God's grace shining down.
***

Run on toilet paper. Run on basic staples, eggs & flour. Now what? Guns.

We've all read reports of the long lines in grocery stores following the declaration of a national emergency with most Americans coming to the realization that the coronavirus is very real and isn't going away any time soon. We've also noted the run on ammunition and reports from around the country of increased sales of guns.

Yesterday, however, was the first day most Americans were off of work in large numbers since the emergency declaration and a great number of them made tracks for their nearest firearms retailer.
***
The ONT Musical Interlude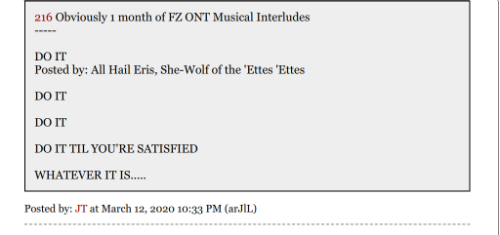 When is April 14th?
***
You're not a US Marshall you're a Genius Award Winner.

A Flagler County man has been arrested after deputies say he was caught red-handed stealing groceries Friday night, then later pretended to be a federal officer.

The Flagler County Sheriff's Office responded to a shoplifting incident at the Publix at 4950 Belle Terre Parkway at 7 p.m.

They came into contact with a man who was later identified as Leroy Stotelmyer, 60, who was caught trying to exit the store with two boxes of potatoes and a grouper fillet.
***

Quite the delivery. Tonight's Feel Good Story of The Day.

An 18-year-old pizzeria worker was praised for going above and beyond the call of duty after he broke the restaurant's take-out rule to deliver a pizza to a family's home three and a half hours away.

Julie and Rich Morgan had been reminiscing about the legendary pies that are served up at Steve's Pizza place in Battle Creek, Michigan. It had been 25 years since the couple lived in the city, but despite the distance, the fabled restaurant still set the bar for the perfect slice of pizza.
***
Weekly commenter stats for week of 3-15-2020
Top 10 commenters:
1 [813 comments] 'Sponge' [114.12 posts/day]
2 [556 comments] 'CN'
3 [525 comments] 'Joe Mannix (Not a cop!)'
4 [510 comments] 'rickb223'
5 [448 comments] 'Commissar Hrothgar'
6 [446 comments] 'TheJamesMadison, trapped in a fish bowl with Terry Gilliam screaming at a hamster to run'
7 [424 comments] 'Jane D'oh'
8 [419 comments] 'Tom Servo'
9 [401 comments] 'Soothsayer, now with a gentle glide applicator tip'
10 [394 comments] 'LeftCoast Dawg '
Top 10 sockpuppeteers:
1 [352 names] 'Miklos, don't tell the QA guy at Molson's' [49.41 unique names/day]
2 [64 names] 'Count de Monet'
3 [56 names] 'Joe Biden'
4 [46 names] 'The ARC of History!'
5 [41 names] 'LeftCoast Dawg '
6 [41 names] 'f'd'
7 [38 names] 'Duncanthrax'
8 [35 names] 'Sponge'
9 [34 names] 'Commissar Hrothgar'
10 [33 names] 'Bertram Cabot, Jr.'
***

Tonight's ONT has been brought to you by One Stop Shopping.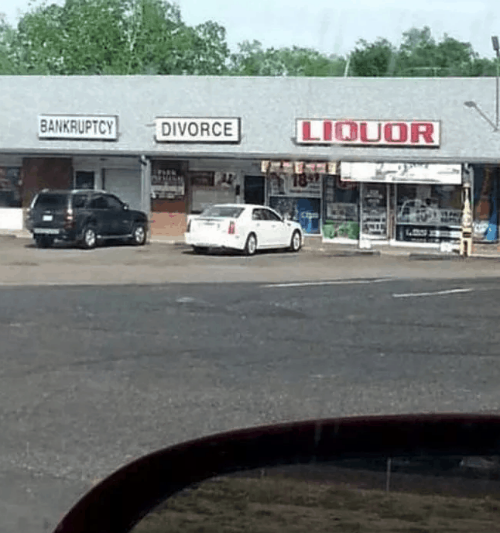 Notice: Posted with permission by The Ace Media Empire and AceCorp, LLC. The ONT providing stimulating virtual parties & entertainment since 2009.

posted by Misanthropic Humanitarian at
10:00 PM
|
Access Comments