« Saturday Morning Coffee Break
|
Main
|
Saturday Gardening and Puttering Thread 3/14/20 [KT] »
March 14, 2020
The business end of the virus [KT]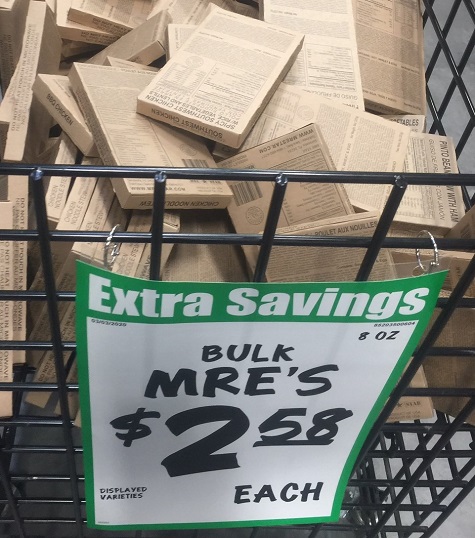 Sign of the times
A couple of days ago, Democrats wanted to limit the President's ability to impose travel restrictions during epidemics. From foreign disease hot spots. But they don't seem to be able to keep school districts from shutting down to impose travel restrictions on the virus domestically. Especially since the President declared a National Emergency. I thought this might be a good time to ponder a few of the ramifications of the Chinese Wuhan Coronavirus on selected segments of the the economy.
Shopping
Larro, who lives in North Texas, sent in this shopping report, in reference to the photo above:
This was in Denton's Winco, a chain of grocery stores. On Friday when this was taken, there were 3 lines of baskets from front to back. The store was stripped of paper and of ramen noodles, beans and rice. Sams and Walmart for 5 counties were same (north Tx).

Someone called around saying Orangeman was going to cut gasoline purchases.
Our little rural area in Central California has seemed quite resistant to panic buying, except of hand sanitizer, until yesterday, when I went to the supermarket to find it packed with people who had packed shopping carts. Most of the toilet paper (except for the cheapest one-ply) was gone. Even in this low-income part of the world, there was still some of that left. Rice was gone, except for the fancy packaged kinds. Ramen was top shelf only. There were still some beans. Big run on styrofoam plates and paper napkins.
When I got home, I discovered that the local school district had cancelled classes starting next week. Maybe that was the reason for the local panic.
What are things looking like in the stores near you? Are you stocking up on anything? I bought Vienna sausages and 70% alcohol. Before yesterday.
Education
Corey DeAngelis, from yesterday:
The total student population is around 57 million.

Schools have closed for at least 26 million of those students.

About HALF of the student population has been displaced by Coronavirus.

What if they all figure out that they can learn more at home?
Here is a chart of education companies offering free services now. It is quite lengthy. Do you recognize any favorite non-socialist sites? Any look promising for people who are stuck with kids for a while?
Washington
Things are moving fast. The House passed a coronavirus economic relief package. Really, really fast. Mistakes will likely have been made. Developing.
Meanwhile, in Europe
Germany blocks exports of medical supplies to Rome?
With the grim task of selecting patients unlikely to survive, Italy's health authorities have pleaded with the countries' friends and allies for emergency supplies. On Thursday, they finally arrived -- from Shanghai. The China Eastern flight brought a medical team and 31 tonnes of supplies including ventilators.Beijing's gesture has reinforced a perceived lack of support from Europe, compounded by a communications blunder by the European Central Bank president Christine Lagarde, who implied on Thursday it was no longer her job to keep Italy in the euro.
The EU is not looking too robust under the strain of this challenge.
Switzerland has closed part of its border with Italy. Meanwhile, New Zealand is mandating that people entering the country self-isolate. And no cruise ships. How mean. And racist.
From Dr._No:
A t-shirt meme to ponder: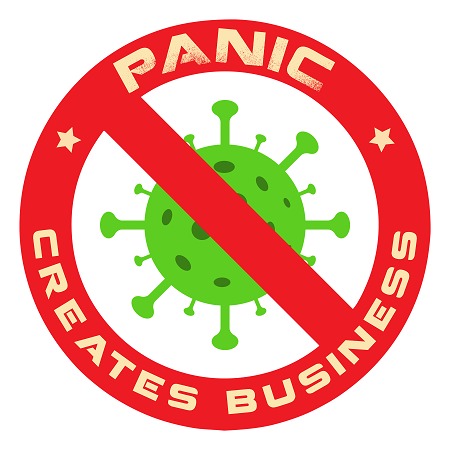 Which kinds of businesses do you think will see a boost from the current National (and International) Emergency?
Music
Italians singing together from their balconies during the national quarantine.
This is the Thread before the Gardening Thread.
Serving your mid-day open thread needs

posted by Open Blogger at
11:18 AM
|
Access Comments