« Monday Overnight Open Thread (3/2/20)
|
Main
|
Mid-Morning Art Thread »
March 03, 2020
The Morning Report - 3/3/20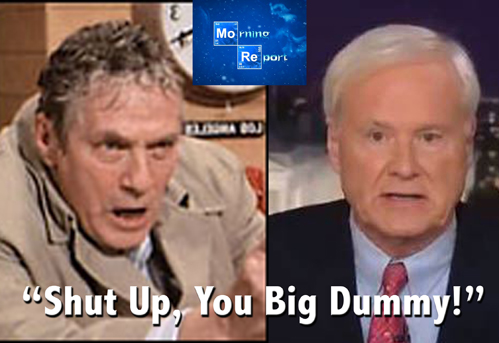 Good morning, kids. It's Tuesday, and Super Tuesday to be precise. 14 states are holding primaries, including the nation's two most populous, Texas and California. Considering the Dems are in an absolute panic about Bernie winning the nomination, they have only themselves to blame for scheduling these races at the beginning of the primary contest. Much to everyone's horror, albeit for different reasons, Sanders is seemingly the one to beat, and with 1,344 delegates up for grabs - fully one third - he's sure to grab the lion's share and may be beyond the reach for DNC shenanigans with a brokered convention this summer in Milwaukee.
The other big news yesterday was that both Mayor Peter Puffer and Aimless Klobuchar announced they would be pulling out of the race, with the former to announce his endorsement of Joey Brain-Bleeds after a phone call with, of all people, Barack Obama who has not been a big Biden booster to say the least. I assume Klobuchar will also get on the Grope-mobile after "sniffing" the political winds blowing out of Kalorama. Or is it Chappaqua?
In any case, a whole lot of people are being disenfranchised with all these dealings to say nothing of those who voted early for candidates no longer in the race. Oh well, this is the Democrat Party we're talking about and they could give a rat's ass about the peons. Whatever the case may be, the party power brokers are seemingly rallying behind Biden to be the one they want to defeat Sanders. Along with James Clyburn who delivered the black vote in South Carolina and Biden's first primary victory in three campaigns, ex-Senator Harry Reid, ex-candidate Blotto O'Rourke have both come out to endorse Biden, and most tellingly, Obama's ex-NSA Susan Rice has got on board with an endorsement. I guess all of this also indicates that despite a half billion down the crapper with perhaps another half billion to follow, Little Big Gulp Bloomberg is not making any impact at all, either with voters or the Democrats, although they sure do love his lucre.
For me, in terms of both short-term optics and long-term strategy, the Democrats are in an horrendous (for them) lose-lose situation no matter how you slice it. If Biden somehow lasts the year without an aneurysm exploding Death Star-like on TV or the campaign trail, his gaffes that are now occurring on almost a twice-daily basis, are not going to be unnoticed by the public and for sure not by President Trump. The base, which has glommed onto Bernie Sanders, is for sure not going to be pleased if he, Biden, gets the nomination, whether by winning it fair and square or, as some believe, via DNC thievery just like 2016. For the Dems, they will have the saving grace of letting Trump trounce a patsy candidate who at least, in theory, won't be spouting policy points from Das Kapital and the Communist Manifesto, while at the same time letting one of most corrupt politicians in history fade the hell out of the spotlight and hopefully draw away a lot of attention to those of his fellow travelers, that is co-conspirators in Ukraine and elsewhere, who are still in the political limelight. The delusion, of course, is Biden beating Trump in November, and he will be yet another puppet for President Valerie Jarrett to control in her third term. No doubt, he'd suddenly break William Henry Harrison's record of dying only 31 days into his term. But, pace Chris Matthews, this is merely Democrats imitating Hitler and Speer in the bunker, fantasizing over the architectural models of the post-victory Berlin as Soviet artillery pounds above their heads. But I digress.
If Sanders does as expected and comes away with a huge haul of delegates today as well as in the remaining races, the Democrats will not be able to stop him, brokered convention or otherwise. At that point, America will have the showdown we have needed for so long: an aging, rabid, anti-American, tyrannical Socialist crackpot facing off against the most openly proud, pro-American, freedom boosting successful President in history. For decades, the Democrats with the help of a complicit media arm and the brainwashing mills that are our schools, have bamboozled the public into believing they are the party of freedom, the Constitution and justice while enacting policies completely at odds with all of the aforementioned. That illusion has been exploded, especially with Sanders and really with the coming of Obama 12 years ago.
The Left sowed the wind with its anti-American madness, and now the Democrat Party at a minimum is going to reap the whirlwind of a massive Trump and GOP victory come November. Tempering my euphoria is the unsettling thought that although the Democrat Party may very well be crushed for a long time to come, Leftism/Socialism/Progressivism is here to stay and a force of evil that will have to be reckoned with. They tipped their mitts long ago insofar as not allowing elections get in the way of advancing their agenda and seizing absolute power. Sanders is not an outlier; he is a harbinger. Whatever the other so-called "moderate" Democrats say, the only difference between them and Sanders is they have the sense enough to not be open about what they want to do, knowing it is political poison, even in this day and age.
Eight years of Trump may go down as the greatest presidency and period of prosperity America has ever seen, but unless we have Trump disciples all the way down, it may only be a temporary reprieve. Plus, the GOP as constituted does not fill me with strength and confidence. The real battle, as I have often stated, is in the classrooms. But for now, it is enough to revel in the disastrous predicament the Democrats have put themselves in.


POLITICS, 2020 ELECTION
Breaking down some of the other links, with all those endorsements on the heels of South Carolina, Gropin' Joe is super stoked for "Super Thursday" which comes on the heels of his quoting "that guy" in the Declaration (hint: it's the Almighty), the Sandersnistas are calling for Elizabeth Wan to give up, Democrat tough guy blowhard John Garamend-acious at least sees the disaster of Sanders on top of the ticket, Biden calling for only government bucks to fund campaigns, Daniel Greenfield rips both Biden and Sanders' hypocrisies, the Other McCain high on Trump at CPAC, another sobering essay on Sanders as harbinger, the Kennedy with the dewy jiz lips is challenging Ed Markey in Massachusetts, Doug Collins ripped by the NRSC for going against Kelly Loefler, Dems just running on fear, two essays from either end of Pennsylvania; the shift from red to blue in the Poconos and Salena Zito on centrists rebuffed in Allegheny County, Thomas Friedman with a nightmare cabinet of a Little Big Gulp presidency, and finally President Trump hugs and kisses Old Glory at CPAC.
NOTE: The opinions expressed in some links may or may not reflect my own. I include them because of their relevance to the discussion of a particular issue.
ALSO: The Morning Report is cross-posted at CutJibNewsletter.com if you want to continue the conversation all day.
Follow us on Twitter: @CutJibNews


posted by at
07:34 AM
|
Access Comments