« Irish Goodbye: Chris "Thrill Up My Leg" Matthews "Retires" Live On Air, Surprising MSNBC
|
Main
|
The Morning Report - 3/3/20 »
March 02, 2020
Monday Overnight Open Thread (3/2/20)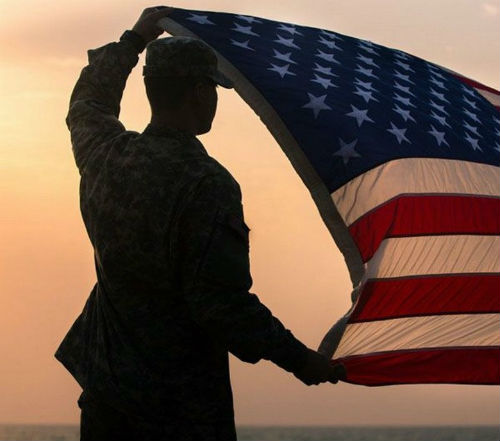 ***
The Quotes of The Day

Quote I

The great myth of central planning is that capital can be rationally allocated through the elimination of profit and incentive. And that will just magically produce the right outcomes for society. Tom Luongo

Quote II

"In truth, I never lied. My guilty plea has rankled me throughout this process, and while I allowed myself to succumb to the threats from the government to save my family, I believe I was grossly misled about what really happened."Michael Flynn

Quote III


In case you were unaware—or, more likely, you were so keenly aware that you decided it was wise to keep your mouth shut decades ago, which is why you still have a job and aren't homeless or in federal prison—we're currently trapped in a culture that is so suffocatingly hostile toward dissenting opinions that it makes Pol Pot look like a free-speech absolutist.Taki's Magazine

Quote IV

"Whoever calls the prime minister of Israel a 'racist' is either a liar, an ignorant fool, or both. We don't want Sanders at AIPAC. We don't want him in Israel."Danny Danon,Israel's ambassador to the United Nations

Quote V

"As a biology major, I've studied how critical a healthy ocean is in fighting climate change, in carbon capture, biodiversity and as an ecosystem," "It's important, as students, that we take what we learn and use it, and I can do that starting here on this campus, helping reduce our plastic addiction." UCLA junior, Sithara Menon
***

Party like it's 1999. We are all fucked doomed!! So party on Morons!!!
FACT: We Are Too Late to Stop the Hell Climate Change Will Unleash

We can expect mass migrations, death and destruction as a result, with many parts of the world becoming uninhabitable.
Good grief.
***

I got this from Moron Winston, dreg of society. Awesome H/T thanks!


Imagine the cow the State University of New York at Albany is having!
***
President Trump says subtly, Screw the cancel culture.

The owners of a Mexican restaurant in Tucson, Arizona, who were criticized for attending a Trump rally, got a five-star review from the sitting president himself.

After Betty Rivas was spotted in the audience at President Trump's Feb. 19 rally in Phoenix, negative reviews began hitting the Facebook page for Sammy's Mexican Grill.

That hurt business for several days, co-owner Jorge Rivas told "FOX & Friends" Sunday, but he said Saturday was a "very good day" for sales.

"The food is GREAT at Sammy's Mexican Grill in Phoenix, Arizona," Trump tweeted. "Congratulations to Betty & Jorge Rivas on doing such a wonderful job. I will try hard to stop by the next time I am in Phoenix. Support Sammy's!"
***
The left has been going after guns for generations. It looks like the next target is private property.
Communism 101: Democrats in Ohio, California and Oregon Push Laws Demanding That Private Property Owners Allow Homeless to Camp on Their Land

A very disturbing video was posted on Twitter this weekend.
A homeowner in Los Angeles claims the local government is preventing him from removing a homeless encampment from his property.
How infuriating, just another match?
***

Dollar General vs. High end retail.

The New York Times ran a map today of "Election results in places near Whole Foods, Lululemon, Urban Outfitters and Apple." The advice of the Times was "To Beat Trump, Democrats May Need to Break Out of the 'Whole Foods' Bubble."

They need to go to Dollar General.

There are 15,000 Dollar Generals in 44 states -- triple the number of Walmarts.

There are only 14,000 McDonald's in the USA.

The Times reported, "Last summer, Senator Elizabeth Warren electrified huge crowds at rallies in Seattle, Austin and New York. The events had one thing in common besides her populist pitch for 'big structural change.' At each stop, her trademark selfie lines were less than a mile from a Whole Foods Market, a Lululemon Athletica and an Urban Outfitters.

"These high-end retailers and brands, popular with urban millennials and affluent suburbanites alike, are increasingly correlated with which neighborhoods are trending blue. The drawback for Democrats? Just 34% of U.S. voters — and only 29% of battleground state voters — live within five miles of at least one such upmarket retailer, and the Democrats' brand is stagnant or in decline everywhere else."
***
Troll Level? Pretty darn good!


Woman Trolls Man Who Sent Unsolicited Pic By Pretending It Got Sent To The Cops

It's 2020 and we have not solved the scourge of the unsolicited dick pic. To be honest, I'm not hopeful for the future. The ocean levels will be rising up around our ears and bros will still swim through the water to flash some poor girl trying to clamber on board a plastic trash island. If anything, it's getting easier and easier to send dick pics without permission on every new app and social media platform. But the advent of technology does have a silver lining—no one knows what's possible anymore, and creeps are often gullible.

Twitter user @KatyMontgomerie shared screenshots they "stole from Facebook" of how one woman dealt with getting an unsolicited dick pic, and it might be one of the more delightful responses to the phenomenon I've seen in awhile.
***

A biochemist reviews the Trump administration response to the Coronavirus. Once again we see "The Press" is the enemy of the American people.

Fourth Point: Tune out the mainstream media.The press wishes to induce economic turmoil to harm Trump's re-election and to make the coronavirus into his Katrina.

The media's fear-mongering has the real effect of jeopardizing the welfare of millions of Americans, like my mother, who rely on their investments to pay for food, medicine, warmth, and other essentials.

Until the press decides that it wants to help the country instead of destroy Trump, it needs to be quarantined.

The #FakeNews hoaxes regarding Russia and Ukraine have been merely annoying. However, the Democrat/elite media hoax regarding the coronavirus is outright destructive.
***

Will CBD and I be reinstated at Twitter? Don't hold your breath.

A major Republican donor has purchased a stake in Twitter and is reportedly seeking to oust its chief executive, Jack Dorsey.

Bloomberg News first reported that Elliott Management has taken a "sizable stake" and "and plans to push for changes at the social media company, including replacing Dorsey".

Paul Singer, the billionaire founder of Elliott Management, is a Republican mega-donor who opposed Donald Trump during the real-estate magnate's run for the presidential nomination but has since come onside.
***

It looks like the UK's Boris Johnson told London's mayor Sadiq Khan, LOLGF.

City Hall sources have said it was "strange" that London Mayor Sadiq Khan was not invited to a meeting of the government's emergency Cobra committee to discuss the coronavirus outbreak.

The meeting in Whitehall brought together senior ministers and health officials and was designed to signal a step-change in the government's response to the outbreak, agreeing an action plan to counter the spread of the disease.

It was the first in a series of weekly Cobra meetings attended by prime minister Boris Johnson, who has faced criticism for failing to take personal control of the UK's response.
***

Leave it to our government. Another WTF moment in the 'Climate Change' crisis. Who needs thermometers?

Over the past 30 years, NOAA has been rapidly losing US thermometers. In 1989, 1,205 stations reported some daily temperatures, but last year only 871 stations reported some daily temperatures.

Thirty-five percent (424) of the stations in 2019 were zombie stations, meaning that NOAA estimated data for all twelve months. This is done even for some of the thermometers which reported at least a little data in 2019.
***
Elon Musk, crack pot or visionary?

Tesla CEO Elon Musk suggested that Lockheed Martin's F-35 Lightning II, the costly stealth jet considered to be pinnacle of US military aviation, "would have no chance" if pitted against a drone that is remotely piloted by a human.

At the US Air Force's Air Warfare Symposium in Florida, Musk said there should be a competitor to the F-35 program, according to a tweet by Lee Hudson, the Pentagon editor at Aviation Week.

Musk responded in his own tweet, saying that the "competitor should be a drone fighter plane that's remote controlled by a human, but with its maneuvers augmented by autonomy."
***

Young adults will be young adults and do young adult things. Oh no, a Coronavirus themed party was held off campus yet a public university is pissy.

A video that — and I apologize, but there's no better way to put this — went viral has led the State University of New York at Albany, a public university, to issue a statement condemning students' "coronavirus"-themed party and pledging to investigate any "misconduct."

The video, which has since been removed from the @BarstoolAlbany Instagram page, reportedly showed "a bucket filled with ice and bottled Corona beer and a student wearing a surgical mask over his face," along with the caption: "Corona virus isn't gonna stop anyone from partying." The video also reportedly showed a white sheet with a biohazard symbol and "two faces," one with an X over each eye and the other a "frown, with what looks like straight lines for eyes."
***

Who is your choice for FLOTUS? There shouldn't be any debate among you Morons on this.
The ONT Musical Interlude
On this day: 2 Mar 1999
Dusty Springfield died after a long battle against cancer, aged 59. The British singer had her first UK hit single in 1963 with 'I Only Want To Be With You', which reached No.4, the 1966 UK No.1 & US No.4 single with 'You Don't Have To Say You Love Me' plus over 15 other UK Top 40 singles. via thisdayinmusic.com
&&&
Born on this day: 2 Mar 1948
Rory Gallagher, Irish blues guitarist. Gallagher recorded solo albums throughout the 1970s and 1980s, after forming the band Taste during the late 1960s. His albums have sold over 30 million copies worldwide. Gallagher died on June 14th 1995. via thisdayinmusic.com
***

Well, just f*cking duh. Never thought this could happen. Genius Award Winner.

A 25-year-old woman from Poland has been left completely blind in her right eye and with eyesight complications in the left one after having her eyeballs dyed black by a tattoo artist in order to make herself stand out.

Aleksandra Sadowska's tragic story began four years ago, when the young girl from Wroclaw, in western Poland, decided to get her eyeballs dyed black. She searched online for someone who could do the procedure, and found a willing tattoo artist from Warsaw. Although the tattoo artist, referred to by Polish press as Piotr A., appeared to know what he was doing, he allegedly didn't know his craft very well, which led to a botched dying procedure. Aleksandra started complaining of severe pain in her eyes shortly after the procedure, but the tattoo artist allegedly told her that it was normal and recommended that she use painkillers to cope. Unfortunately, her situation was much more serious…
My humanitarian give-a-shit meter is broken with this one.
***

First he was their patient. Then they were Tonight's Feel Good Story of The Day.

When an 88-year-old man was sent to the hospital with a broken hip, the firefighters who responded to the emergency call returned to his house to finish his yard work.

Howard Storelee from Rochester, Washington has been diligently keeping his yard and property tidy since his wife passed away five years ago.

When the hardy senior was mowing his lawn last week, however, he fell and broke his hip. Since he also injured himself in a more isolated part of his yard, no one could see him on the ground.
***

Tonight's ONT has been brought to you by Co-Workers.

Notice: Posted with permission by the Ace Media Empire and AceCorp, LLC. No mammals were injured in the production of this ONT.

posted by Misanthropic Humanitarian at
10:06 PM
|
Access Comments