« EMT 01/26/20
|
Main
|
Perhaps The Days Of Blank Checks For Every Crazy Academic With A Grudge Is Ending? »
January 26, 2020
Sunday Morning Book Thread 01-26-2020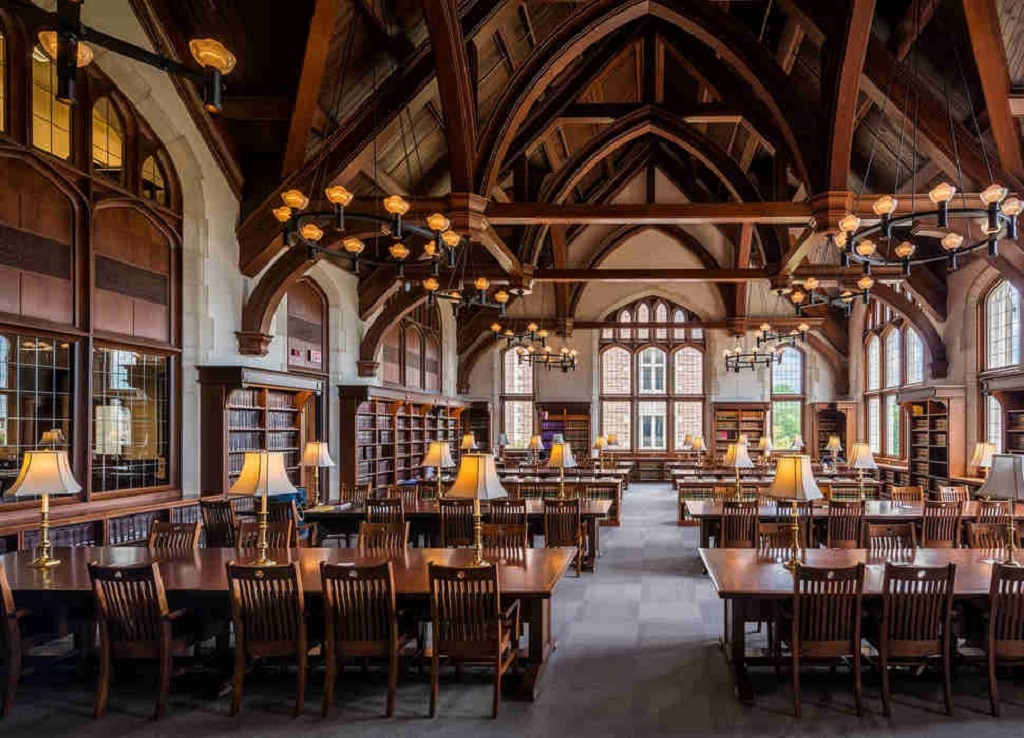 Washington University Law Library St. Louis, Missouri

Good morning to all you 'rons, 'ettes, lurkers, and lurkettes, wine moms, frat bros, crétins sans pantalon (who are technically breaking the rules), the low-class, the outcasts, the lower castes, and other deplorables. Welcome once again to the stately, prestigious, internationally acclaimed and high-class Sunday Morning Book Thread, a weekly compendium of reviews, observations, snark, witty repartee, hilarious bon mots, and a continuing conversation on books, reading, spending way too much money on books, writing books, and publishing books by escaped oafs and oafettes who follow words with their fingers and whose lips move as they read. Unlike other AoSHQ comment threads, the Sunday Morning Book Thread is so hoity-toity, pants are required. Even if it's these pants, and if I had to wear a crotch flower like that, I'd look surly, too. By the way, I've got ugly pants pics queued up until mid-May. So if you think I'm going to eventually run out, don't get your hopes up.


Pic Note:
The library houses one of the largest collections of books on East Asian law, with more than 4,700 titles and 12,500 volumes dedicated to Chinese, Japanese, and Korean law.
And it may look old, but it's not:
Perhaps the most impressive thing about this library is that while it looks like it could have easily been constructed when the university opened in 1853, it was actually completed in 1997. Architects from Hartman-Cox -- who also designed Georgetown's law library -- set out to design a library to fit seamlessly with the older buildings on campus, taking inspiration from other academic areas. The result is the Tudor-style reading room, with wooden arches and 19th-century-style lamps, all set in a brick castle.

It Pays To Increase Your Word Power®
Timely...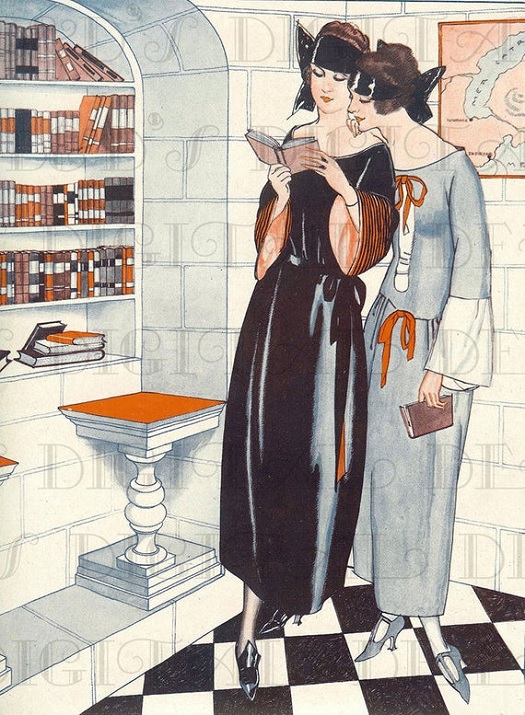 The Books of Neil Peart
Many of you know that Neil Neart, the drummer for the rock band Rush passed away a couple of weeks ago. I was not much into the band, so i didn't know much about them, but I found out from moron commenter 'Catch Thirty-Thr33' that Peart had written a number of books.
CTT's first recommendation is for Ghost Rider: Travels on the Healing Road, which he describes as
...much more than an adventure story: it is a story of one man's struggle to find meaning after he lost, well, everything. Rush finished its Test For Echo Tour in July 1997, and all was good with the world, until Mr. Peart lost his daughter in a car accident on August 10, 1997; and then his wife succumbed to cancer in July 1998. So, in August 1998, he did what any man in his situation would do: he got on his BMW motorcycle and rode. And rode. And rode. He rode until he finished something like 55,000 miles, mostly in the western United States and Canada, but also going as far south as Mexico and Belize. All along the way he is grasping for his meaning, his compass, an anchor. It is a depressing read, especially in the beginning. But to me it leaves you with a sense of hope and overall it is positive, with a happy ending, even. I have recommended this book to many people, even to people who had never heard of Rush, or to people who hate Rush. Put all that aside and read it. You'll be glad you did.
The Amazon blurb adds:
Peart's journey of self-exile and exploration chronicle his personal odyssey and include stories of reuniting with friends and family, grieving, and reminiscing. He recorded with dazzling artistry, the enormous range of his travel adventures, from the mountains to the seas, from the deserts to the Arctic ice, and the memorable people who contributed to his healing.
The price of the Kindle edition of Ghost Rider is not too high, $6.99.

CTT also likes The Masked Rider: Cycling in West Africa, which details Peart's travels in west Africa on a bicycle, and mostly focuses on Cameroon:
Dysentery, drunken soldiers, and corrupt officials provide the background for Neil Peart's physical and spiritual cycling journey through West Africa. The prolific drummer for the rock band Rush travels through African villages, both large and small, and relates his story through photographs, journal entries, and tales of adventure, while simultaneously addressing issues such as differences in culture, psychology, and labels. Literary and artistic sidekicks such as Aristotle, Dante, and Van Gogh join Peart and his cycling companions, reminding the reader that this is not just another travel book—it is a story of both external and introspective discovery and adventure.
Available on Kindle for $9.99, The Masked Rider: Cycling in West Africa was first published in 1996, before the events that triggered the writing of Ghost Rider.
There's also a sort of trilogy Far and Away: A Prize Every Time, Far and Near, and Far and Wide, which are stories from his time on Rush tours and the side trips he takes on his BMW motorcycle.
All of Peart's books are travel books, but he uses his road trips to talk about weightier matters.
When I think of rock drummers, the image that usually comes to mind is the Who's Keith Moon, who made a name for himself trashing hotel rooms. Peart, on the other hand, sounds like a thoughtful and erudite man, and the world is lessened with his passing. RIP.


Who Dis: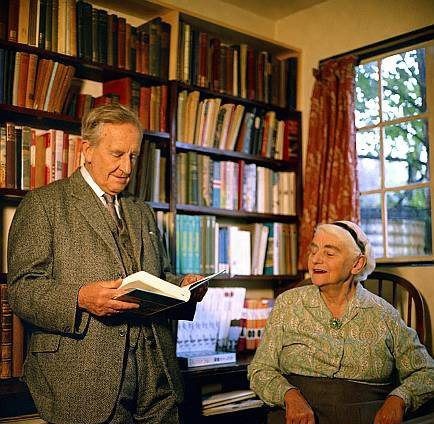 Last week's 'who dis' was silent movie actress
Mary Pickford
.


Robert E. Howard, King of the Pulps
I did not know that REH ended his own life, nor at so young an age. 30? That's far too young.
I think pretty much everything he wrote is in the public domain. The Collected Fiction of Robert E. Howard is available on Kindle for $2.99.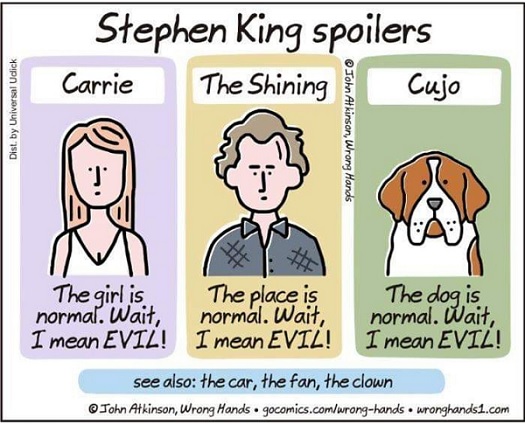 RIP Christopher Tolkien
43 With the news this week that Christopher Tolkien had passed away at 95, I started going through some of the huge amount of material he had prepared. So much of what his father accomplished, or at least explored, is ours because of his efforts.

Posted by: JTB at January 19, 2020 09:22 AM (7EjX1)
The (commie) Guardian's obituary of Tolkien is actually worth reading.
Amazon has acquired some licensing rights from the Tolkien Estate to develop a Middle Earth TV series. This other (commie) Guardian article is also worth reading as it details what Amazon was told what they can and cannot do as licensees, namely, that the series has to be set in the Second Age of Middle Earth and must follow the broad outline of S.A. history as laid out by Tolkien. By which I take to mean they can't, say, have a war where the Elves completely wipe out the Dwarves (akin to what J J Abrams did in one of the Star Trek movies where he blew up the entire planet of Vulcan). But since Tolkien did not spell out every last detail, there's lots of leeway to create new characters and situations.
I'm actually looking forward to it. My only fear is Amazon bringing in writers and directors who want to fill it up with woke crap.
This Federalist obit is also pretty good, for those of you who want to avoid giving clicks to the rat bastard commies at the Guardian. I especially liked this observation:
Something else about Christopher Tolkien's life and work must be said. It's a remarkable thing for a son to realize the unique genius of his father and, instead of trading on that genius to advance his own career and fortune, choose to dedicate his life to the stewardship and advancement of his father's work. It is hard to imagine the son of a famous man doing that today, which makes the humility and filial devotion of Christopher Tolkien all the more remarkable.


Moron Recommendations
We'll start out this week with a couple of thrillers:
15 I read The Enemy Within by Larry Bond. This is a non-stop action thriller as Iranian-backed terrorists conduct multiple attacks in the U. S. as a cover for an Iranian build up to invade Saudi Arabia. The FBI HRT and Delta Force to the rescue.

Posted by: Zoltan at January 19, 2020 09:07 AM (PevXk)
The Amazon blurb for The Enemy Within is suprisingly sparse:
America's largest cities are in flames. Its majestic landmarks are in ruins. Oceans and boundaries offer no protection. It is the first sophisticated, intelligently planned, and utterly ruthless terrorist campaign waged on U.S. soil. As national leaders, armies, and artificial intelligence strive to win the unconventional war, two men--once friends, now adversaries to the death--race to a decisive confrontation.
The Enemy Within was first published in 1996. It's always interesting to read pre-9/11 views on what they thought a terrorist attack would look like.
23 Hi, y'all. This week I read the latest from Thomas Perry, A Small Town. It's about 12 hardcore federal prisoners who engineer a prison break that floods a small Colorado town with a thousand escapees who aren't content to just leave town, but rob, rape, murder and burn down everything in their path, essentially killing the town.

After the initial surge of apprehensions, the 12 ringleaders are never heard of again and the FBI stops the search. But the woman promoted to police chief when hers is gunned down in the prison break vows to track and kill the 12.

Another winner from Perry.

Posted by: SandyCheeks at January 19, 2020 09:12 AM (u1+n/)
A Small Town: A Novel of Crime is about police chief Leah Hawkins search for vengeance:
Leah's mission takes her from Florida to New York and from the beaches of California to an anti-government settlement deep in the Ozarks. But when the surviving fugitives realize what she's up to, a race to kill or be killed ensues in this nonstop tale of vengeance from the Edgar Award–winning author of The Butcher's Boy.
I've mentioned Thomas Perry's books in a couple of previous book threads. He's written a number of nail-biting crime thriller.

___________
Lots of discussion about this book in last week's book thread:
34 I read "Empire of the Summer Moon" by S.C. Gwynne. The subtitle is "Quanah Parker and the Rise and Fall of the Comanches, the Most Powerful Indian Tribe in American History."

Their empire was Comancheria and it encompassed most of the southern plains. In the late 1600s they encountered the horse which they called "god dog." They quickly mastered its use and after displacing the Apaches, Utes, and other tribes they then went after the Spanish, French, Mexicans, Texans, and Anglo-Americans. They were the lords of the southern plains and did not tolerate trespassers.

In 1875 the days of the free range indian was ending when the last of the Comanche bands, the Quahadi (the most feared of the Comanches) surrendered near Ft. Sill, Oklahoma. Their Chief was Quanah Parker. The son of a Comanche Chief and Cynthia Ann Parker who was a white captive taken in 1836 when she was 9. "Rescued" in 1860 she lived a miserable life until she died in 1871.

Gwynne also tells of the early days of the Texas Rangers, numerous battles, the fate of many captives (indian or white it wasn't pretty), Col. Ranald Mackenzie (the anti-Custer) who was instrumental in defeating the Comanches. Although Gwynne gets a few things wrong it's a fascinating history.

Posted by: Jake Holenhead at January 19, 2020 09:15 AM (P1GvV)
Not much I can add to this review, other than I had no idea that any Indian tribe was so formidable.
Empire of the Summer Moon: Quanah Parker and the Rise and Fall of the Comanches, the Most Powerful Indian Tribe in American History
is available on Kindle, hardcover, and paperback.
___________
49 This week, I read My Grandfather's Son, by Clarence Thomas.

He endured great poverty and hardship in his early childhood, and he and his brother went to live with his grandparents in elementary school. There, he learned his values of self-sufficiency and personal honor.

Reading his account of the SC confirmation hearings made me angry all over again, and reinforced my understanding that every sneaky, crappy, underhanded, evil things the Democrats do is just business as usual for them.

I hadn't remembered that Biden was so prominent in that hearing. What a total POS he was, and still is today.

Posted by: April at January 19, 2020 09:24 AM (OX9vb)
I also recommend My Grandfather's Son: A Memoir, having read it myself when it first came out. Thomas had a hard life growing up. His father abandoned him and he was raised by his grandfather, a hard man who gave him no breaks and cut him absolutely no slack. And he was hungry. I mean, physically hungry. He barely had enough food to eat, and sometimes less. He describes the gnawing pit of hunger in his stomach he felt practically every day, and I can't even imagine it. I'm thinking he was probably one of the last people in the United States to know poverty, real poverty that was not behavior-based.
Clarence Thomas and the Lost Constitution by Myron Magnet is a more recent book (2019) that focuses on Clarence Thomas as a legal scholar:
When Clarence Thomas joined the Supreme Court in 1991, he found with dismay that it was interpreting a very different Constitution from the one the framers had written―the one that had established a federal government manned by the people's own elected representatives, charged with protecting citizens' inborn rights while leaving them free to work out their individual happiness themselves, in their families, communities, and states. He found that his predecessors on the Court were complicit in the first step of this transformation, when in the 1870s they defanged the Civil War amendments intended to give full citizenship to his fellow black Americans. In the next generation, Woodrow Wilson, dismissing the framers and their work as obsolete, set out to replace laws made by the people's representatives with rules made by highly educated, modern, supposedly nonpartisan "experts," an idea Franklin Roosevelt supersized in the New Deal agencies that he acknowledged had no constitutional warrant. Then, under Chief Justice Earl Warren in the 1950s and 1960s, the Nine set about realizing Wilson's dream of a Supreme Court sitting as a permanent constitutional convention, conjuring up laws out of smoke and mirrors and justifying them as expressions of the spirit of the age.
And I'm not sure that, no matter how many conservative justices we succeed in placing on our courts, we'll ever really be able to get away from that. The constitution was written for a free, self-governing nation peopled with independent-minded, self-reliant citizens. And it is no longer a priority in our country to insure that we continue to produce such citizens,
___________
So that's all for this week. As always, book thread tips, suggestions, bribes, insults, threats, ugly pants pics and moron library submissions may be sent to OregonMuse, Proprietor, AoSHQ Book Thread, at the book thread e-mail address: aoshqbookthread, followed by the 'at' sign, and then 'G' mail, and then dot cee oh emm.
What have you all been reading this week? Hopefully something good, because, as you all know, life is too short to be reading lousy books.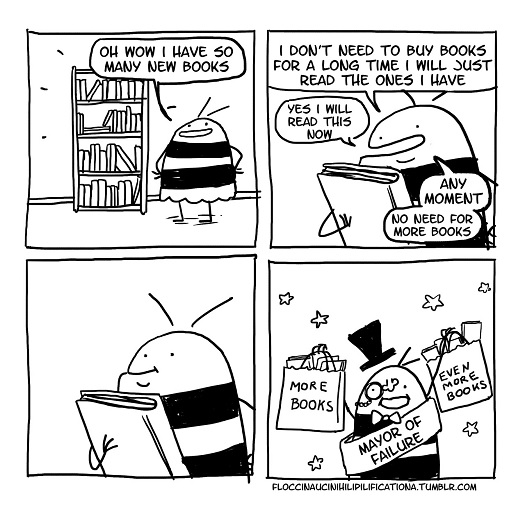 posted by OregonMuse at
09:00 AM
|
Access Comments