« Sundown Joe: The Economy Is Terrible, It Just Consists of "People Clipping Coupons In the Street." Or, Alternatively: "People Clipping Coupons In the Stock Market" (???!!!?
|
Main
|
The Morning Report - 1/23/20 »
January 22, 2020
Wednesday Overnight Open Thread (1/22/20)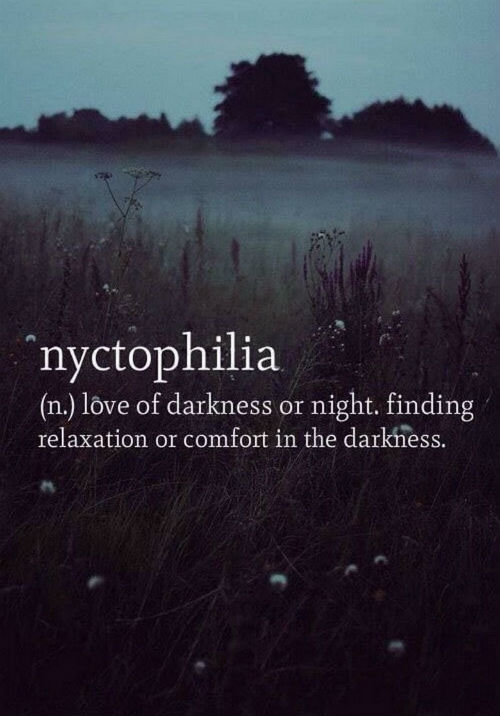 ***
The Quotes of The Day
Quote I

"I'm no good with secrets. I cannot walk around with it any more 'cause it's like I'm running out of excuses, you know?" Ozzy Osbourne

Quote II

"Now think about that for a moment. 'Executive privilege and other nonsense.' Mr. Nadler, it is not 'nonsense.' These are privileges recognized by the Supreme Court of the United States. And to shred the Constitution, on the floor of the Senate. To serve what purpose? The Senate is not on trial. The Constitution doesn't allow what just took place. Look what we've dealt with for the last, now 13 hours. And we hopefully are closing the proceedings, but not on a very high note." Jay Sekulow

Quote III

The Davos Crowd and their vast armies of apparatchiks, toadies, apologists and technocrat flunkies don't understand why we would cheer their teleportation to a distant moon. Their right to rule (droit de seigneur) is so obvious and well, just so right that those doubting it must be sadly delusional. Charles Hugh Smith

Quote IV

Still, Americans seem to disagree with each other more and to dislike each other more than they have in the lifetime of most of us.

One wonders: How does it all stay together? And for how long?Patrick J. Buchanan

Quote V

"The money that is going to pay for this comes from the child safety fund, which is generated through speeding tickets and things like that," City Councilman Phil Cayten
***

No offense to New Jersey Morons and a certain Cob. Reason #1,984 not to live in the State of New Jersey.

Well, it seems the state is banning "realistic" toy guns.

Governor Murphy signed a bill on Tuesday that would restrict the sale of realistic toy guns and ammunition, in response to the fatal police shootings of Tamir Rice and Tyre King several years ago.

…

The bill has several stipulations for toy gun manufacturers, which say toy guns cannot be blue, black, silver, or aluminum, the barrel of the gun must have an orange stripe on it, and the barrel of the gun must be made with the same material as the rest of the toy gun.
***

Sure. Why not? Beer, the next emotional support vehicle. H/T ibguy.
Might as well have an emotional rescue video while we are at it.

***

Please pass the popcorn. Rep. Tulsi Gabbard sues Hillary Clinton for a shit ton of money $50 million in a defamation suit.

2020 Democratic presidential hopeful Hawaii Rep. Tulsi Gabbard filed a defamation suit against failed Democratic presidential candidate Hillary Clinton in the U.S. District Court for the Southern District of New York.


Gabbard filed the lawsuit over comments Hillary made in October 2019 on the Campaign HQ With David Plouffe podcast:

She's the favorite of the Russians. They have a bunch of sites and bots and other ways of supporting her so far. And, that's assuming Jill Stein will give it up, which she might not because she's also a Russian asset. Yeah, she's a Russian asset.
***

It's good to see the United Nations in a huff about something other than 'Climate Change'. Looks like they are all huffy at Saudi Arabia.

DUBAI, United Arab Emirates — U.N. experts on Wednesday called for an immediate investigation into the "possible involvement" of Saudi Crown Prince Mohammed bin Salman in the hacking of Amazon CEO and Washington Post owner Jeff Bezos' iPhone in 2018.

"The alleged hacking of Mr. Bezos's phone, and those of others, demands immediate investigation by U.S. and other relevant authorities, including investigation of the continuous, multi-year, direct and personal involvement of the Crown Prince in efforts to target perceived opponents," U.N. experts said in a statement.

"The information we have received suggests the possible involvement of the Crown Prince in surveillance of Mr. Bezos, in an effort to influence, if not silence, The Washington Post's reporting on Saudi Arabia."
***

As Rush Limbaugh once said, "Feminism was established so as to allow unattractive women access to the mainstream of society."
He nailed it. I wonder if he had Pam Keith, a verified Democrat on Twitter, who ran for Congress in Florida in mind?
***
Once upon a time, in a far away place politicians told the truth once in a while. Now? Not so much. Is every politician a f*cking liar? H/T Sock Monkey


Legislators in Olympia have introduced some alarming "Trojan Horse" bills to raise our taxes that you're not going to hear about this anywhere else.

As the name implies, a Trojan horse bill seeks to hide a piece of potentially controversial legislation under the guise of legislation that sounds more agreeable to all involved. Bills like the ones I'm about to tell you about are just another example of why our tax tabs are so high. My thanks to listener Mark in Port Orchard for this awesome tip.


Senate Bill 5130 purports to be about raising revenue to remove state fish barriers. The bill writers maintain that this would help save the salmon, which in turn helps save the orcas. It sounds good, right? But then you go down a ways in this bill and learn that they want to raise the money by charging an excise tax on every real estate sale — thousands of dollars when you sell your home. Alright, but it's for the good of the salmon, isn't it?

Read down a little further. I know it's a little wonky, but no one else covers this, and you need to know what is truly going on in Olympia this Legislative session. What is the Legislature going to do with all the money raised from the real estate excise tax? It will go toward helping the salmon, right?

Wrong. Here is how it will be spent:

2 percent to a public works assistance account
4.1 percent to an education legacy trust account
1.6 percent to a city-county assistance account
16.7 percent to the motor vehicle fund
75.4 percent to the general fund — where it can be spent on whatever the Legislature wants

I did not see anything in there about funding the removal of salmon barriers; that's only in the title of the bill. If the legislators — and the constituents — don't bother to read the contents of the bill, they will be none the wiser. And the truth is, the majority of that money is just going to the general fund to be blown.
***
An interesting observation by JAS submitted to us by QDPSteve.

***

Coca-Cola hasn't gone completely woke. Yet. They still plan on using evil plastic for their bottles.

Coca-Cola says it has no plans to stop using single-use plastic bottles.

Speaking with the BBC at the World Economic Forum's annual meeting in Davos, Switzerland, on Tuesday, Bea Perez, Coca-Cola's senior vice president for sustainability and public affairs, said the company wouldn't ditch the bottles because consumers still wanted to use them.

"Business won't be in business if we don't accommodate consumers," she said. "So as we change our bottling infrastructure, move into recycling and innovate, we also have to show the consumer what the opportunities are. They will change with us."
***
Christ's great command was to make disciples of all nations. The leadership of Grove United Methodist Church in the St. Paul suburb of Cottage Grove must have missed that one. H/T Bitter Clinger

COTTAGE GROVE, Minn. (AP) — A struggling Minnesota church is asking its older parishioners to leave in hopes of making it more attractive to young families.

Grove United Methodist Church in the St. Paul suburb of Cottage Grove is closing in June, with plans to relaunch in November. The present members, most of them over 60 years old, will be invited to worship elsewhere, the St. Paul Pioneer Press reported. The church is asking that they stay away for two years, then consult the pastor about reapplying.

"I pray for this church, getting through this age-discrimination thing," William Gackstetter said at church on a recent Sunday as the gray-haired heads around him nodded in agreement.

But church officials said the congregation needs a reset and the best way is to appeal to younger people.

The Grove United Methodist Church is the product of a 2008 merger with a larger church in Woodbury
***
We keep being told, "The science is settled." They forget to mention when it is unconvenient for them. Denver Post columnist fired for arguing there are only 2 sexes.

A Denver Post columnist says he was fired after disputing the idea that there are more than two sexes.

Jon Caldara, president of the libertarian Independence Institute, announced that he has been fired from the Post, chalking it up to "a difference in style" that his editors found "too insensitive."

"My column is not a soft voiced, sticky sweet NPR-styled piece which employs the language now mandated by the victim-centric, identity politics driven media," he said in a Facebook post. "What seemed to be the last straw for my column was my insistence that there are only two sexes and my frustration that to be inclusive of the transgendered (even that word isn't allowed) we must lose our right to free speech."
***

Simps explained by Paul Joseph Watson. Of course NSFW-Language
***

Monty Python's Terry Jones RIP

Monty Python star Terry Jones has died at the age of 77, his agent has said.

Jones was diagnosed with frontotemporal dementia in 2016.

A statement released by his family said: "We are deeply saddened to have to announce the passing of beloved husband and father, Terry Jones.

"Terry passed away on the evening of 21 January 2020 with his wife Anna Soderstrom by his side after a long, extremely brave but always good humoured battle with a rare form of dementia, FTD."
***

So, according to the UN I can be an illegal immigrant to Fiji then. I would be a climate refugee.

This judgement has implications for US border control, as unskilled illegal immigrants who attempt to enter the USA are starting to claim they are really climate refugees.

Climate refugees can't be returned home, says landmark UN human rights ruling

Experts say judgment is 'tipping point' that opens the door to climate crisis claims for protection

It is unlawful for governments to return people to countries where their lives might be threatened by the climate crisis, a landmark ruling by the United Nations human rights committee has found.
What utter Bull Shit.
***
Sticks and stones may break my bones but names will cost you time in jail.

In the wake of the Virginia gun rights rally on Monday, Democrats in the Capitol are not slowing down their push for tyranny. They are moving a bill through the legislature that would effectively criminalize dissent against Governor Blackface Northam and other state government officials.

House Bill 1627 was introduced by Delegate Jeffrey M. Bourne last week. The legislation "provides that certain crimes relating to threats and harassment may be prosecuted in the City of Richmond if the victim is the Governor, Governor-elect, Lieutenant Governor, Lieutenant Governor-elect, Attorney General, or Attorney General-elect, a member or employee of the General Assembly, a justice of the Supreme Court of Virginia, or a judge of the Court of Appeals of Virginia."

Speaking of Virginia, Language-NSFW

***

The ONT Is Always Looking Out For YouTM
Everything you wanted to know about brewing a better cup of espresso but were afraid to ask.

Skilled baristas know that achieving the perfect complex flavor profile for a delectable shot of espresso is as much art as science. Get it wrong, and the resulting espresso can taste too bitter or sourly acidic rather than being a perfect mix of each. Now, as outlined in a new paper in the journal Matter, an international team of scientists has devised a mathematical model for brewing the perfect cup, over and over, while minimizing waste.

"A good espresso beverage can be made in a multitude of ways," said co-author Christopher Hendon, a computational chemist at the University of Oregon. "The point of this paper was to give people a map for making an espresso beverage that they like and then be able to make it 100 times in a row."
***
The ONT Musical Interlude
On this day: 22 Jan 1983
The new 24-hour music video network MTV started broadcasting to the West Coast of America after being picked up by Group W Cable, Los Angeles. via thisdayinmusic.com
&&&
On this day: 22 Jan 2017
English bass guitar player Pete Overend Watts and founding member of the 1970s rock band, Mott the Hoople died from throat cancer aged 69. Watts helped start the Buddies with guitarist Mick Ralphs, a band that evolved into Mott the Hoople after periods in which it was known as the Doc Thomas Group, the Shakedown Sound, then Silence. They became Mott the Hoople after Ian Hunter joined in 1969. Watts continued with Dale Griffin, Morgan Fisher and Ray Major in the Mott successor British Lions. He later became a record producer, producing albums for artists including Hanoi Rocks and Dumb Blondes. via thisdayinmusic.com
***
Don't you hate it when you are woke from a great sleep? Genius Award Winner.

A homeless man was rescued from inside the hopper of a garbage truck after the dumpster he was sleeping in was emptied into the vehicle, South Carolina police report.

According to Myrtle Beach cops, Mark Mencini, 62, yesterday morning "had been in a dumpster and when the truck picked up the dumpster, he had become trapped in the trash compartment."

Around 4:20 AM, officers responded to a 911 call from a witness who was near a T.J. Maxx store. The caller told police dispatchers that he "heard someone yelling for help from the truck's trash compartment."
***

Many of us here on The ONT have said "F*ck Cancer" over the years. Tonight's Feel Good Story of The Day.

Researchers at Cardiff University have discovered a new type of killer T-cell that offers hope of a "one-size-fits-all" cancer therapy.

T-cell therapies for cancer—where immune cells are removed, modified and returned to the patient's blood to seek and destroy cancer cells—are the latest paradigm in cancer treatments.

The most widely-used therapy, known as CAR-T, is personalized to each patient, but it only targets a few types of cancers and has not been successful for solid tumors, which make up the vast majority of cancers.
***

I'm sick and tired of politicians. I'm sick and tired of "Impeachment". I'm sick and tired of our forces being stuck in the Middle East. I'm sick and tired of most of the current events.
I found this today and for just a brief moment my faith in mankind was restored. Until some scold laments about it.

A neat way to finish The ONT tonight.
***
Tonight's ONT has been brought to you by the International Brotherhood of Urologists.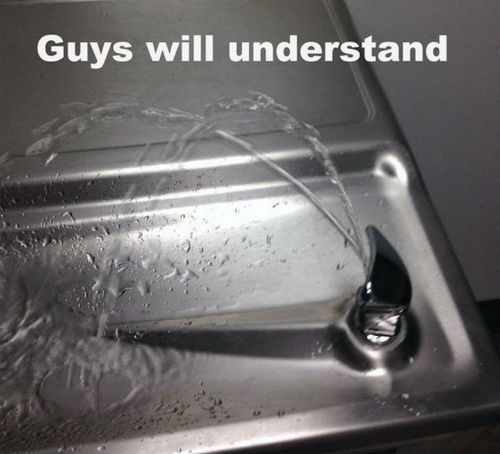 Notice: Posted with permission by the Ace Media Empire and AceCorp, LLC. The views expressed here are that of the Cob which does not necessarily reflect the opinion of Ace, Ace Media Empire and AceCorp, LLC.

posted by Misanthropic Humanitarian at
09:45 PM
|
Access Comments