« Odds & Ends
|
Main
|
The Morning Report - 1/22/20 »
January 21, 2020
Tuesday Overnight Open Thread (1/21/20)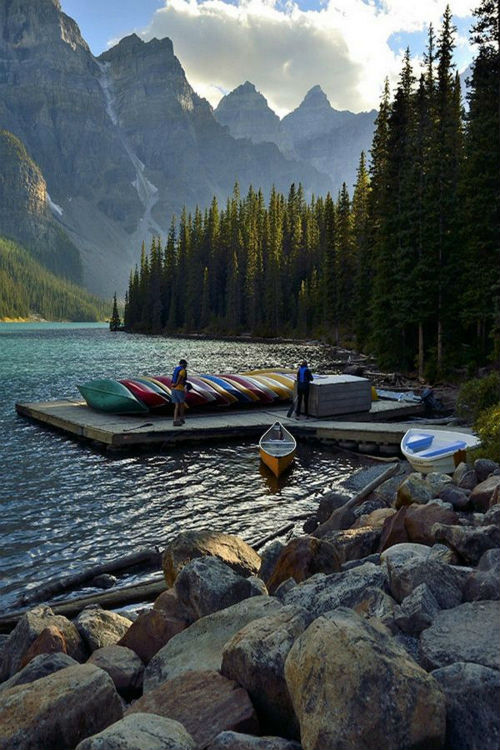 ***
The Quotes of The Day

Quote I


"It's the safest restaurant in the country," Lauren Boebert of Shooters Grill in Rifle, CO

Quote II

"So what we're trying to do is put the border wall up to push illegal apprehensions to areas that they can patrol, they can apprehend and interdict folks, and the like. That's our goal, that's our strategy and it's working," Chad Wolf, the acting secretary of the Department of Homeland Security

Quote III

"They also told me that I wouldn't get sick for 30 or 40 years. I'll most likely be dead by then anyway, so I couldn't care less."Naoto Matsumura

Quote IV

"He was in Congress for years. He had one senator support him. Nobody likes him, nobody wants to work with him, he got nothing done. He was a career politician. It's all just baloney and I feel so bad that people got sucked into it." Hillary Clinton

Quote V

"It's as bad as if someone burned a cross in someone's yard. We have got to stop this. This is not the Wild West. We should be able to civilly disagree with one another, where you're not displaying acts of murder on your front lawn," Elesha Gayman

Quote VI

The American Dream is back,bigger, better, and stronger than ever before. No one is benefitting more than America's middle class.President Donald Trump
***

If you are a professional you should work for an employer where your beliefs mesh. Of course, "Educators" never think this through. If you work for a Catholic institution, you shouldn't bitch when pro-Catholic teachings are presented.

They worry it will hinder their efforts at recruiting 'excellent' students, faculty

Dozens of professors at a Canadian Catholic college are upset over the school's screening of an anti-abortion, pro-life film, claiming that the movie may frighten top-rated students and faculty from applying to or working at the school.

The campus ministry at King's University College in Ontario screened the film "Unplanned" earlier this month, LifeSiteNews reports. That movie depicts the story of former Planned Parenthood clinic manager Abby Johnson, who became a vocal pro-life advocate after having a conversion experience about abortion. The movie was a financial success when it was released last March.

Last week, following the screening, over 40 faculty members sent a letter to the college's principal, David Malloy. The letter slammed the movie as a "polemical film," one that functions as "anti-abortion propaganda that incorporates graphic and inaccurate depictions of abortion."
***

Tonight's science lesson. How much sleep is necessary? Me? As much as I can get.
In fact, researchers have found that sleep plays a vital role in the functioning of nearly every organ system in the body. At the same time, medical conditions, a busy schedule, and even the simple unavoidable act of aging constantly challenge the number of hours we allow ourselves. But that begs the question: how much sleep do we actually need? And can we train ourselves to need less?

First, let's talk about that eight hour figure that gets tossed around. It's far from some arbitrary number. It's truly the number of hours we naturally crave, and there are two pretty strong pieces of evidence for it. In a series of experiments, researchers took study participants into a laboratory with no sunlight or other visual cues and, at night, gave them a non-negotiable, nine-hour-long opportunity to sleep. They did this each night for a number of weeks, and the results were always the same: even when provided with more time, humans will typically spend an average of eight hours catching up on their Zzz.
***

Republicans are always accused of sticking their noses into the privacy of someone's bedroom. Actually it is the Democrats who are the Nanny State practicioners. And Gov. Andrew Cuomo is a poster child.
That's right: From now on, you will not be the ultimate arbiter of your own bad or good choices, at least not without fear of prosecution. We're not talking getting roofied at a bar—current penal laws already list "mentally disabled or mentally incapacitated" (as well as "forcible compulsion," "incapable of consent by reason of being physically helpless" and being below certain age thresholds) as reasons why a person cannot consent to have sex. We are talking ipso facto being considered incapable of giving consent due to having consumed alcohol. Should you choose to go ahead and have sex while drunk, you will by default be seen as a victim (or perpetrator) driven by what you wanted at the time, a person, in the charming words of Manhattan District Attorney Cyrus Vance Jr., "unable to control his or her conduct due to that intoxication."
***

A good thing? Or government gone too far? Facial recogonition.

Over the last few years, Customs and Border Protection has been rolling out facial recognition programs at ports of entry across the country, including the nation's international airports. Now, the agency is increasing the use of the technology for its optional Global Entry program.

The Global Entry program allows frequent travelers who are considered "low risk" to bypass CBP officers and go directly to baggage claim after visiting a kiosk. To date, Global Entry at most airports consists of scanning the traveler's passport and fingerprint at the machine before being cleared to enter the country.

Going forward, CBP will be streamlining that process, instead offering travelers pre-approved through the program the ability to use facial biometrics for clearance, eliminating the need for a passport or fingerprint.
***
You too can be an entrepreneur for $10K. Chick-Fil-A franchises are only $10K, but there's a catch. Of course there is.

Why Chick-fil-A franchises are so cheap


Take another look at the charts above, and you'll see that Chick-fil-A stands out in a few ways:

It has no minimum net worth requirement.
It has the lowest franchise fee of any chain ($10k).
It has (by far) the lowest total investment cost for a franchisee ($10k).
It charges (by far) the highest royalty fee.
The reason for this? Unlike other franchise models, Chick-fil-A — not the franchisee — covers nearly the entire cost of opening each new restaurant (which, according to its financial disclosures, runs from $343k to $2m). The franchisee only pays the $10k franchise fee.

Chick-fil-A pays for (and retains ownership of) everything — real estate, equipment, inventory — and in return, it takes a MUCH bigger piece of the pie.

While a franchise like KFC takes 5% of sales, Chick-fil-A commands 15% of sales + 50% of any profit.
***
Cankles Clinton laughed about it.
Now France's Marcon isn't happy.

A day after France's Emmanuel Macron condemned Turkey's transferring Free Syrian Army (FSA) militants to fight in Libya at the Berlin peace conference, a new video has surfaced and is going viral which shows a group of foreign fighters strolling through the streets of Tripoli.

The regional publication Libya Review describes the short video as featuring a group of Turkish-backed Syrian mercenaries walking through the capital city. Macron on Sunday slammed Turkey's program to send thousands of jihadists to fight Gen. Khalifa Haftar in Libya. Macron expressed "acute concerns over the arrival of Syrian and foreign fighters in the city of Tripoli" which "must end". Erdogan, Putin, Macron, Pompeo and other leaders were present for the talks which produced little definitive agreements other than common commitment to cease the flow of foreign weapons and fighters.
Muammar al-Gaddafi was no angel. But then again the Islamists in the Middle East are not either. Nature hates a vacuum. Just WTF did you think was going to happen when you took Gaddafi out?
***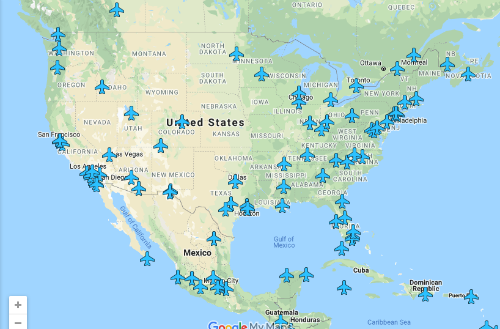 The ONT Is Always Looking Out For YouTM
***
Well this certainly sucks. Married for two weeks and groom finds out his wife is a man. Guess there was not a whole lot of consummation going on there.

In a news story you would expect to read on websites like The Onion, a Ugandan holy man was suspended from his duties as imam, after it was discovered that he had unknowingly wed a fellow man.

27-year-old Sheikh Mohammed Mutumba, was recently suspended from his duties as a cleric at the Kyampisi Masjid Noor mosque in Kayunga, after his wife of two weeks was caught stealing a TV from a neighbour. The theft wasn't what caused the imam's suspension, but the shocking revelation that his wife, Swabullah Nabukeera, was actually a man. Mutumba is said to have been totally oblivious to his wife's real gender, and was devastated by the news. His superiors at the mosque still decided to suspend him in order to 'preserve the integrity of their faith.'
Goat and 9 year old jokes are all fair game.
***

Will President Trump take 15% or more of the African-American vote? It is looking more and more that he will.
Black Pastor Comes Clean, Admits Trump Is More 'Pro-Black" Than Obama Dooming Dems In 2020


A black pastor just stunned the Democratic Party with the brutal truth and it just may cost them the 2020 election.

Trump has famously passed a crime bill that no one else would or could, a bill the Democrats initially passed, that destroyed so many people in the minority community.

Trump's crackdown on illegal immigration has resulted in more and better jobs for low-income Americans – just look at what happened to the Chicken plant in Mississippi after an immigration raid.

Many African Americans jumped at the chance for the new higher-paying jobs. Look, Trump's plan is working.



Causing Pastor Darrell Scott to say Trump is more "pro-black" than former President Barack Obama.

From The Washington Times:

Pastor Darrell Scott of Cleveland, co-founder of Mr. Trump's National Diversity Coalition, is one of several dozen inner-city faith leaders working with the White House on prison reform and other initiatives to help urban America.

"This is probably going to be … the most pro-black president I've seen in my lifetime," Mr. Scott said Wednesday in an Oval Office meeting with the president. "This president actually wants to prove something to our community, our faith-based community and our ethnic community. The last president didn't feel like he had to."

Mr. Scott said of Mr. Obama, "He felt like he didn't have to prove it. He got a pass. This president, this administration is probably going to be more proactive regarding urban revitalization and prison reform than any president in my lifetime."
***

Is Robert Epstein paranoid or is he onto something? Google critic wife dies in auto accident. Accident or premeditated crash?

A high profile critic of Google, who accused the search engine of meddling in the 2016 election, has now suggested his wife's fatal car crash was not an accident.

Robert Epstein, 66, said in July the internet giant's methods 'gave' millions of votes to Hillary Clinton during the 2016 presidential election.

In December he announced that his wife, Misti Dawn Vaughn, 29, died after her truck spun out of control along a road in California and into the path of a tractor-trailer.

On Sunday he tweeted: 'Last year, after I briefed a group of state AGs about #Google's power to rig elections, one of them said, "I think you're going to die in an accident in a few months." A few months later, my beautiful wife #Misti died a violent death. Makes you wonder.'
***

Well off? Do you have money to burn? First of all, good for you. Seriously. Secondly, here are some of the most expensive cities to live in.

The study analyzed a total of 309 housing markets in eight countries — Australia, Canada, Hong Kong, Ireland, New Zealand, Singapore, the UK, and the United States.

To produce the ranking, it looked at data from the third quarter of 2019 using the "mean multiple" approach — the median house price divided by the median household income. The more points a city has, the more expensive it is to live in, according to the ranking.

The survey shows that the most "severely unaffordable major housing markets" are currently in Australia, Canada, China, and New Zealand, which has been the case for a number of years, including last year's report.
***

Dr. Laurence Pilgeram. Nope, I never heard of him either. But, Holy Cow is this guy the center of one big badass legal fight.

A fraught, multi-million-dollar legal battle over the frozen head of a now-deceased biochemist escalated into fraud claims this week, after four years of wild allegations that at one point involved talk of a wax dummy head and an alleged hidden will.

Let's start from the beginning.
***
The ONT Musical Interlude
On this day: 21 Jan 2003
David Palmer, former keyboard player for Jethro Tull changed his name to Dee Palmer after a successful sex change operation. Palmer was the keyboard player for Jethro Tull between 1969 and 1980. He played on all the Tull classics including 'Thick As A Brick' and 'Aqualung.' via thisdayinmusic.com
&&&
On this day: 21 Jan 1966
George Harrison married Patti Boyd at Leatherhead Register Office in Surrey with Paul McCartney as Best man. George had first met Patti on the set of The Beatles movie 'A Hard Day's Night'. She left Harrison in the mid-'70s and started an affair with Harrison's friend Eric Clapton, who wrote the song "Layla" about her. The two married in May 1979, but split in 1988. via thisdayinmusic.com
***
How long can you tread water. Not long enough if you are a Genius Award Winner.

A Florida man attempted a "not so great escape" last week when he tried hiding from deputies underwater in a pond – an "action movie" stunt that officials easily foiled when he came up for air, authorities said.

Daniel Christopher Booth, 36, had warrants out for his arrest in Baker County for selling methamphetamine, the Suwanee County Sheriff's Office wrote Wednesday on Facebook.


When a deputy attempted to arrest Booth at his job at a solar power plant, the sheriff's office said, the 36-year-old ran away and dove into a pond.

"Now we can only assume that Mr. Booth has seen one too many action movies and thought he could hide from the K9 teams, from Suwannee CI and Mayo CI by hiding under the water in a pond," the post read.
A click of the story is a must. His tattoos are just stunning.
***

Good doggie. Tonight's Feel Good Story of The Day.

Hunting Dog Helps Find Frost-Bitten Siberian Child Who Wandered Away From Home
***

The ONT has been brought to you by The 70s.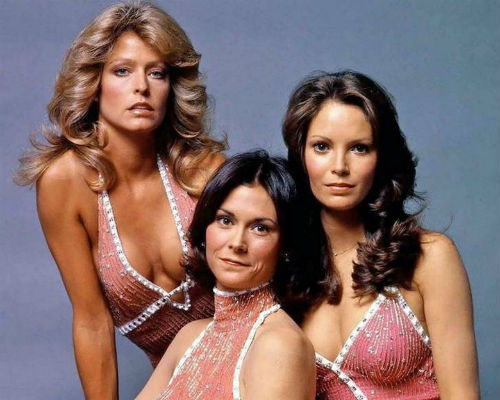 Notice: Posted with permission from the Ace Media Empire and AceCorp, LLC. No valu-rite was wasted in the production of this ONT.

posted by Misanthropic Humanitarian at
10:00 PM
|
Access Comments