ę Food Thread: The Joys Of Eggs And Pork And Chili, All Without Listeria!
|
Main
|
Sunday Overnight Open Thread (1/12/20) Ľ
January 12, 2020
Gun Thread: And So It Begins [Weasel]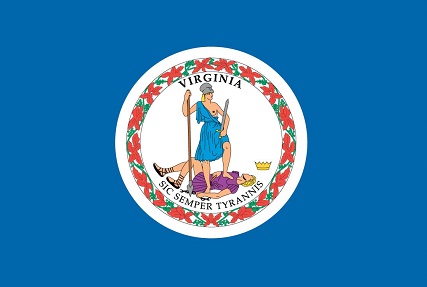 Virginia Motto: Sic Semper Tyrannis
As you are by now undoubtedly aware, the New Year brings with it Democrat majorities in both the Senate and House of Delegates in Virginia. Combined with a sitting Governor who by any reasonable measure is an outright abomination to all but the most radical leftists, the stage is now set for a massive gun control push. We were expecting it, and now it is here. Let's take a look at where we are today, shall we?
In anticipation of the assault on our right to keep and bear arms by the radical left, about eight weeks ago a remarkable grassroots phenomenon began to spread across the Commonwealth in the form of individual localities declaring themselves 2nd Amendment Sanctuaries. This was not a campaign conceived and executed by the marketing department of Big Gun, but rather an organic expression of the citizen's commitment to their Bill of Rights, and a repudiation of almost certain overreach by the government. As I write this, 91 counties and a total of 34 independent cities and towns have agreed with the voters, sending an unambiguous message to Richmond. Enough is enough.
Over the last few days, radical leftist politicians in Virginia have filed a comprehensive array of proposed gun control legislation which should make all but the most committed anti-gun tyrant cringe. Think I'm exaggerating? Let's have a look. The links will take you to the legislative language.
I may have missed something, but you get the idea.
This isn't about safety, and it sure as hell isn't about "common sense" gun laws. This is about implementing unchecked government control of the citizenry, which is the very reason the 2nd Amendment exists in the first place. Anyone inclined to commit mass murder or other atrocities will not be disuaded by any of this bullshit. For those of you thinking an infringement of gun rights is no big deal, how do you like your freedom of speech, your ability to choose your own religion, or anything else contained in the Bill of Rights for that matter? All of the very things that make America, well, America could very well be up for grabs one day, too. When citizens lose the ability to defend themselves, the pace of infringements to their rights and the consolidation of power by the government will only accelerate. Think about that.
Lobby Days
On January 13th and 20th, the National Rifle Association and the Virginia Citizens Defense League are holding their respective Lobby Days in Richmond. A Lobby Day is traditionally a day when lobbyists meet with lawmakers to convince them to support a particular point of view. The NRA was a little late to the game, but as many as 20,000 people are expected in Richmond on the 20th for the VCDL event. Just last Friday, the Democrats began changing long-standing rules and have designated the Virginia Capitol and many of the surrounding buildings as "Gun Free Zones." It is entirely possible they will follow-up just before these planned events and declare the capitol grounds as "gun free" in order to create last minute confusion on the issue among attendees. Stay informed.
As I mentioned before, these are Lobby Days. They are not Be a Badass or Start Some Shit Days. I will absolutely guarantee you that extremists on the left are going to be there in number to start trouble and make the pro-gun side look like the aggressor in any confrontation. One of my best friends and my main shooting buddy made a career as a network cameraman, and has covered countless rallies, demonstrations, civil disturbances and outright wars all over the world. Time after time he has seen first hand the tactics of the left, who will stop at nothing to cause you to lose your cool. Want to be on the evening news in a video edited to make you look like a aggressive gun-toting redneck? That can and will happen. If you are confronted, walk away. You will do more damage to the cause and give the left just what it wants if you get into as much as a shouting match. Think the media will cover any of this in a fair and unbiased manner? Think again.

These events have the potential to go sideways in a hurry so keep your wits about you, do be safe, and do not be the star in a shitshow. This is simply about showing numbers. All eyes are on Virginia, which is why it is critical this not devolve into a riot. Believe me when I say the 2nd Amendment Sanctuary movement has the attention of the legislature, and tens of thousands of people in Richmond will be very difficult to ignore. The time for vigorous protest will come later. In the meantime, for those of you in Virginia, let your local government officials know you are engaged and serious about the 2nd Amendment Sanctuary declarations. Let them know you expect them to follow through on their commitments, and that you are available to help in any way possible.
Whatever happens in Richmond during the upcoming Lobby Days, and even later, will not be the end of the matter. Regardless of which laws are eventually passed, and some or all of these will be, it is not over. The unconstitutional measures being considered, if passed into law, will be challenged in court - a process likely to take years. Keep in mind FFL's and other businesses will have to immediately comply with any new laws and restrictions as they become effective later this year, so think long term and plan accordingly.
******
One has to look no further than to our friends in New Zealand to see what unchecked gun control might look like. [H/T Hrothgar]
******
I have been encouraging you all to buy ammo for damn near forever, and one of the suppliers I like is
SG Ammo
, a family owned and operated business in Stillwater. Oklahoma. Their prices are good, and their service is great with orders filled and shipped quickly. I have never had a problem with an order, so I have never had to contact their customer service, which I understand is excellent. The owner has published an
Ammo Market Outlook
which is worth a look [h/t redc1c4].
******
Link-O-Rama

I'm really seriously not kidding around anymore. Buy Ammo
AmmoSeek - online ammo search tool
GunBot - online ammo search tool
SG Ammo
Palmetto State Armory
Georgia Arms
AmmoMan
***Mail Bag***
No Gun Thread would be complete without some actual gun stuff, and our pal
mazzman
has sent in just the thing. Looks like FUN!
Here is recent video I shot and edited for SureFire on the SureFire 2019 World Multigun Championships. This took place this past October in Boulder City outside of Las Vegas. I compressed 4-days of footage into 3:30 and itís a lot of fun. Play it LOUD!
Thanks mazzman, nice job!
******
Please note the new and improved gmail account morongunthread at gmail dot com. An informal Gun Thread archive can be found HERE. If you have a question you would like to ask Gun Thread Staff offline, just send us a note and we'll do our best to answer. If you care to share the story of your favorite firearm, send a picture with your nic and tell us what you sadly lost in the tragic canoe accident. If you would like to remain completely anonymous, just say so. Lurkers are always welcome!
That's it for this week - have you been to the range?


posted by Open Blogger at
07:00 PM
|
Access Comments