« The Reckoning Continues: Former CNN Host Reza Aslan, Kathy Griffin, Ana Navarro, Elizabeth Warren All Served Papers in New Round of Covington Kids Lawsuits
|
Main
|
The Morning Report - 1/9/20 »
January 08, 2020
Wednesday Overnight Open Thread (1/8/20)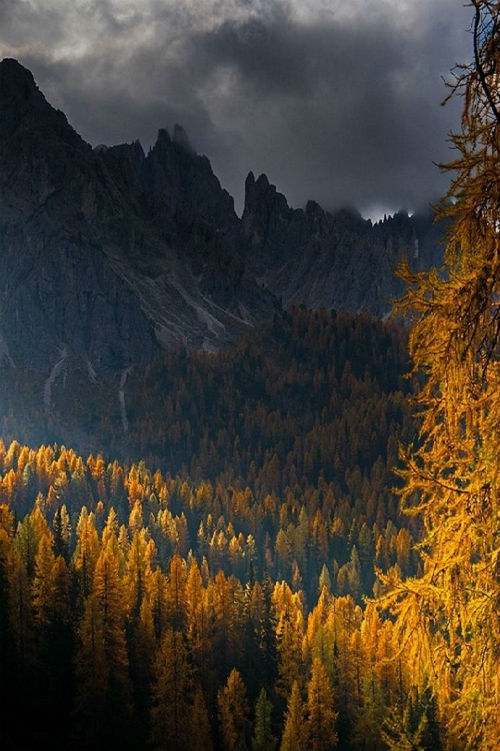 ***
The Quotes of The Day

Quote I

"This was an educational opportunity at a major research university. It's just unfortunate that the university did not take advantage of this educational opportunity. Instead, they chose to follow a punitive process, which doesn't really help anybody. I could have easily dealt with this, if I had been afforded that opportunity. They made a snap judgment and really trampled the reasonable processes we have in place here."Catherine West Lowry

Quote II

"The newer machines, any time something breaks, you've got to have a computer to fix it. That goes against the pride of ownership, plus your lifetime of skills you've built up being able to fix things," Mark Stock

Quote III

"Patients have this perception – and it's probably because we've given it to them – that this is life-sustaining treatment that can just go on forever. But the fact is it doesn't preserve life forever. You get this awful trajectory of spiralling down for patients." Dr. Sara Davison

Quote IV

"If you don't do it, who's going to do it? And if you don't do it now, when are you going to do it? So I said, 'Okay, I'll do it now" Elroy Jespersen of Richmond, British Colombia

Quote V

In a very real sense, the missiles that we saw fired on U.S. servicemen and women tonight were paid for by the billions the Obama administration flooded the Ayatollah with. If history teaches anything, it's don't give billions of dollars to people who hate you and want to kill you." Sen. Ted Cruz (R-TX)

Quote VI

If people can be persuaded to take climate action by talking about the economy, surely this means Democracy works? Eric Worrall

Quote VII

"This is an insult to women in technology. We did hard times in university, engineering, math, and applied sciences. This is what extreme privilege and entitlement get you. It's not what you know it's who you know I guess." Investor Elisabeth Fullerton
Quote VIII

It was shocking that someone would try to tell me what I can and can't fly in my own yard. Tawney Baccellia
***

Did you miss President's Trump address to the nation this morning? Here it is.
***
***

May I add a wee bit of advice? Don't let the door hit you on the ass on your way out of the U.S.A.

Cardi B vowed on Friday to file for Nigerian citizenship, following news that President Donald Trump had ordered the air strike which led to the death of top Iranian military commander Qassem Soleimani.

The feminist pop star and rapper stressed the momentousness of Soleimani's death in a tweet to her 8.6 million followers.

I'll say this much, it is refreshing for one of these big mouths to move to Africa instead of threatening to go to Canada.
***

We can agree to disagree about the drone strike of Qasem Soleimani. And you are free to "resist" President Trump's presidency. However, if you are Speaker of House of Representatives you
ought to care immensely for our armed forces in harms way.

House Republican Conference Chair Liz Cheney, the daughter of former Vice President Dick Cheney, accused House Speaker Nancy Pelosi of being "unfit for office" Tuesday after reports began to emerge suggesting she wasn't being earnest with the public.

As Iranian-fired missiles rained down on two Iraqi bases containing U.S. military forces early Tuesday evening, Vice President Mike Pence reportedly attempted to inform Pelosi about the situation, but she initially refused to take the call.

"'Tell him I'll call him back,' she said according to sources in room, noting she had to go open the House for new session," Politico's Heather Caygle reported via tweets. "Two minutes later, she was handed note about airbase bombing."

She finally called back at 6:34 pm:
***
Iran is refusing to turn over Boeing 737 'black box'. I wonder what they are hiding?

Update: More suspicious details have surfaced over the past few hours as investigators take the first hard look at the circumstances that caused a Boeing 737 to plunge out of the sky minutes after takeoff.

Bloomberg reports that foreign investigations into what happened will undoubtedly be hindered by the regime, particularly amid rising tensions with Washington. Meanwhile, more evidence as emerged to suggest that the jet was a victim of a misfiring of Iran's missile defense system.

As theories multiplied, the Ukrainian embassy in Tehran amended an earlier statement on its website, in which it ruled out terrorism. Instead, it offered 'no comment' on possible causes.
***

It's OK to have an agenda based upon opinions. But, facts are facts. MSNBC really is an enemy of the people.
MSNBC Runs Iran's Propaganda Piece Falsely Claiming 30 US Killed In Rocket Attack
***
Christmas presents of gift cards burning a hole in your pocket? Purchase something unusual and perhaps practical, the BevBuckle.

Have you ever been at a tailgate and wondered, "If only I had three hands I could hold my beer, my plate of hot hogs, and stream the game on my phone." Well, you don't have to pray and wish anymore. Meet the BevBuckle, a hands-free drink holder that also doubles as a belt buckle. It's a Texas dream come true.

Considered the world's first retractable belt buckle, BevBuckle got its start on the popular television show, Shark Tank. On the show the company received a deal from Barbara Corcoran, however, once the cameras stopped rolling, the company's deal fell through (which is apparently super common with other companies on the show). That didn't stop the company though. They currently sell the product through Amazon and on their website.
The BevBuckle not your thing? Maybe this is the thing you want.

***
Elections have consequences. It appears that Virginia gun owners are going to take it good and hard.

Virginia Democrats have introduced a revised ban on so-called "assault weapons" that requires existing gun owners to register their firearms with the state, and also bans outright the possession of magazines that can hold more than ten rounds as well as a ban on suppressors and "trigger activators".

I see an uptick in canoe sales.
***

A very cool Father/Daughter project. Talk about bonding...........

***

If you find yourself in Amsterdam and want to check out some sights off the beaten path, you can check out the Red Light Secrets Museum of Prostitution.

Amsterdam is filled with beautiful architecture, long twisting canals, and a rich history. While many tourists come for these draws, some are more interested in the Red Light District and the legal marijuana. The Red Light Secrets Museum of Prostitution tackles the former, and informs visitors about the lives of sex workers and the history of the district.

Known to locals as De Wallen, the Red Light District is Amsterdam's oldest district, built around 1385. The district has gained notoriety for its many brothels, and has been controversial as the legality of sex work has ebbed and flowed over time. As of 2000, brothels are legal in the Netherlands and require a permit to do business.
***

An interesting project? Or just a fool parting with his money?
***
Do you feel like retiring? 'Quit Your Job And Live Abroad: 10 Places So Cheap You Might Be Able To Stop Working'

It's 2020, which means you can clearly see what's ahead. This is the year to live the dream: Quit your day job and move to a foreign country where it costs so little you might never have to work another day in your life. In 2019, 2018 and 2017, I provided plenty of temptation by examining the cheapest places to live around the globe. For 2020, I again tapped into International Living, which releases an Annual Global Retirement Index of the top places to retire. But don't think this list is limited to retirees: It's also for people who want to move to a place where the cost of living is much cheaper than in the U.S.—so cheap, in fact, that you might not have to work.
***
Goodbye. After 70 years the VW Beetle is being retired. A nostalgic look back.....

After 70 years, the Volkswagen Beetle is retiring. Once upon a time, my father moved my family from Paradise to Sacramento to become the manager of the only Volkswagon franchise in Northern California. Years later he told me that when he would pull up at stoplights in the Beetle people would look at the Beetle and burst out laughing and he'd feel sick that he'd staked his family's well-being on the Beetle.

The Beetle bought us a house with my own private bedroom. The Beetle paid for my college education and that of my brothers and helped my mom establish her own business after my father died.
***
Loosing federal workers isn't such a bad thing. Your odds of being audited are getting lower.

Taxpayers are half as likely to be audited by the Internal Revenue Service as they were a decade ago following a sharp reduction in staff over the past several years.


The audit rate for individuals declined to 0.45% for fiscal-year 2019, down from 0.9% in 2009, according to IRS data. Even a decade ago, the audit rate was sharply lower than in the 1970s, when the agency audited about 2.5% of individual returns. The IRS now has fewer auditors than at any point since World War II.

The staffing reduction at the IRS is taking a toll on auditing, with some critics saying the trend is allowing billions in potential tax revenue to go uncollected. Former U.S. Treasury chief Lawrence Summers has argued that the federal government could collect an additional $100 billion a year without raising taxes a cent — simply by increasing the audit rates for millionaires.
***
The ONT Musical Interlude
On this day: 8 Jan 1935
Elvis Aaron Presley, the King of rock 'n' roll. He had his first No.1 in 1956 with the US No.1 & UK No.2 single 'Heartbreak Hotel'. His first UK No.1 single was in 1957, with 'All Shook Up'. Presley went on to have over 100 US & UK Top 40 singles from 1956 - 2006. Presley is one of the most celebrated and influential musicians of the 20th century, with estimated record sales of around 600 million units worldwide. Elvis Presley died on August 16th 1977. via thisdayinmusic.com
&&&
Born on this day: 8 Jan 1941
Anthony Gourdine from Little Anthony and the Imperials who had the 1958 US No.4 single 'Tears On My Pillow', which was The Imperials' first million-seller. The song has been extensively covered, including a No.1 in the UK Singles Chart version by Kylie Minogue in January 1990. via thisdayinmusic.com
***

The power of dipping sauces, amazing. Genius Award Winner, 1st Runner up

Incensed that she would have to pay extra for dipping sauce, a McDonald's customer threatened to "rob" the restaurant and warned that she would get the condiments "by whatever means necessary," according to Florida police.

As detailed in an arrest affidavit, Maguire McLaughlin, 19, arrived at a McDonald's in Vero Beach around 3:45 AM on January 1. McLaughlin, seen above, ordered a "large amount of food," which she paid for at the drive-thru window.

At that point, McLaughlin, who lives about five miles from the restaurant, asked for one dipping sauce in each flavor McDonald's offers. An employee responded by saying that each packet would cost McLaughlin 25 cents, "at which point a verbal altercation ensued," cops say.

Wonder what her BAC was at the time of arrest.
***

Home is where the heart is and your significant other. Genius Award Winner.

Be careful what you wish for. In Kentucky, authorities have arrested a man they say expressed a desire to go to jail to support his jailed girlfriend.

Raymond Pace, 47, is charged with offenses that include possession of methamphetamine, heroin and drug paraphernalia, Kentucky news outlets reported.

From the Garrard County Police Department's Facebook Page:

True Love.....

On January 4, 2020 at around 7:04 pm, Mr. Raymond Pace called dispatch wanting to report a stolen laptop computer.

When Officer Steven Debord arrived to take the report, an intoxicated Mr. Pace stated that he wanted to go to jail and needed to be locked up for 5 months, and asked if assault on a police officer would get him 5 months. Officer Debord advised Mr. Pace that he didn't want to do that, and instead suggested that they talk about whatever issues he was having. Mr. Pace agreed and invited Officer Debord into his home.
***

Helping out the helpless. Tonight's Feel Good Story of The Day.

Kenya's Tsavo West National Park is rich in wildlife, however, the land has been left dry and hot due to lack of rain over the past few years.

Hundreds of animals have perished due to thirst and heat but there's not much that the wildlife service is doing about it. But one man took matters into his own hands and he is determined to ensure that these wild animals are given enough drinking water to stay cool.

To help these animals, Mwalua rented a truck. Now, he drives for hours every single day to transport water to several areas in the national park."Last night, I found 500 buffalo waiting at the water hole," he said. "When I arrived they could smell the water. The buffalo were so keen and coming close to us."


Everyday, Mwalua carries 3,000 gallons of water to fills the watering holes. He often finds the holes dirty with buffalo droppings which he cleans to ensure the animals get to drink fresh and clean water.
***

Tonight's ONT has been brought to you by The Pucker Factor.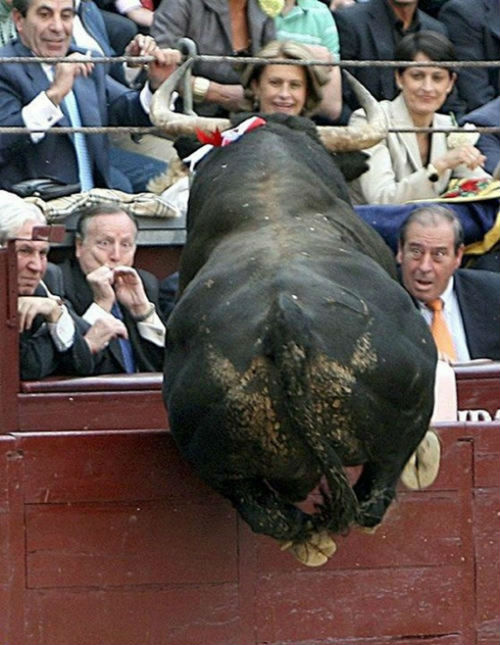 Notice: Posted with permission by the Ace Media Empire and AceCorp, LLC. Ne pas enlever avant la livraison au consommaterur.


posted by Misanthropic Humanitarian at
10:00 PM
|
Access Comments