« Socialist Bernie Sanders Raises $34.5 Million in Last Quarter of 2019, Beating All Democrat Rivals
|
Main
|
Both Bush and Obama Passed On Opportunities to Kill Suleimani »
January 03, 2020
The Soyciety Pages: Hill Reporter Saagar Enjetti Gets Into It With Cliff Asness, aka Jonah's Sugar Daddy;
David French's Wife Overshares Again
How about a palate cleanser?
Most of this stuff is from a week ago, and has just been sitting in draft.
But it might be amusing.
The Funder of Jonah Goldberg's Asness Chair of Liberty is a Twitter Sperg.
Birds of a feather, huh?
A little more drama: A reporter is asking for emails and texts from New York Times Fake Republican and NeverTrumper Brett Stephens -- he has a Jake Tapper-level problem with attacking people in DMs for criticizing them.
In fact, Stevens takes the DM Meltdown a step further -- he sends complaints to your boss trying to get you fired or disciplined for daring to publicly disagree with him.
Meanwhile, chronic oversharer and the Lucy of the NeverTrump rump, always trying to get into her husband's salsa band, once again offers Too Much Information to the Washington Post, in an effort to quench her Saharan thirst for fame.
This is a weird relationship. I don't get it, and I'm happy not to get it.
Let's read this deeply Christian woman dishing about the shaky foundations of her marriage for clicks and notoriety.
Nancy French is rebranding herself as some kind of relationship writer for unattractive people.
I ignored warnings from friends and family not to marry my husband. Was I making a big mistake?



When I was 20, a man I barely knew proposed without a ring.

I said yes.

Our friends were alarmed about our fast decisions to marry and move from Tennessee to New York City. I got a handwritten letter from an elder at church suggesting I wait to get to know my fiance better. His friends held a tearful intervention. One of our beloved professors questioned the decision. My mother referred to my fiance not by his name-- David -- but by the nickname "rank stranger."
Her family warned her not to marry French, and French's friends staged a "tearful intervention."
Great.
Anyway, let's skip ahead.
This story is going to get very, very silly. It's not funny, it's just stupid, and it takes a Chronic Oversharer to think that this stupid anecdote (which might not even be true) is something that the general public would be interested in.
(The Washington Post publishes it because they have a political interest in propping up the anti-Trump, anti-Bret Kavanaugh French Power Bottom Couple.)
Then, after one week of marriage, the phone rang.

"May I speak to David?" asked a sultry-voiced woman.

Reluctantly, I handed my new husband the phone, which he quickly hung up.

"Wrong number," he said.

A few hours later, it rang again. Another woman. I dusted near the phone, so I could eavesdrop. Did my seemingly loyal husband have a double life?

Another wrong number, he said. I believed him, until the phone rang at 3 a.m. And 4. The calls became more regular, at all hours of the day and night. It got so common, I was no longer surprised when the breathy voices on the other end of the line morphed into sighs of disappointment.
Women are calling at all hours of the night, desperate to arrange sexual liaisons with David French?
Are you sure they were calling for David French?
Um, are you sure they were women?
"Are we talking about the same David? Tall, blond?"

"And handsome," she added sarcastically. "Are you going to tell me I have the wrong number? I'm looking at the note he wrote me now. 212..." She read the number. It was definitely ours.
Does anyone else smell freshly applied horse manure?
Well, let's skip to the idiotic punchline which I do not believe, just as I don't believe the set-up.
Um, the women were calling for David Lee Roth, of Van Halen.
There'd been a big mix-up. Apparently, the rock star had changed his number right before we moved to Manhattan but still gave out his old number to women he met but wanted to let down easily. Later that year, he appeared on MTV with Van Halen. When rumors of them getting back together started flying, our phone rang with congratulations and invitations to exclusive parties.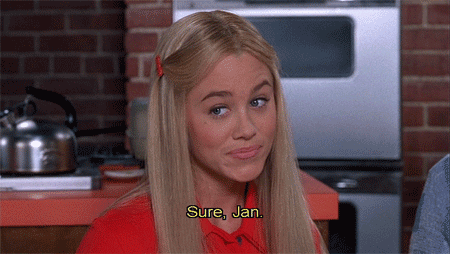 I disbelieve every bit of this, including the punctuation.

posted by Ace at
04:52 PM
|
Access Comments