« Is Comey Setting The Stage For A Legal Defense?
|
Main
|
Gun Thread: 2nd Amendment Sanctuaries [Weasel] »
December 15, 2019
Food Thread:The Question Of The Day: Is The Appetizer The Highest Form Of Food?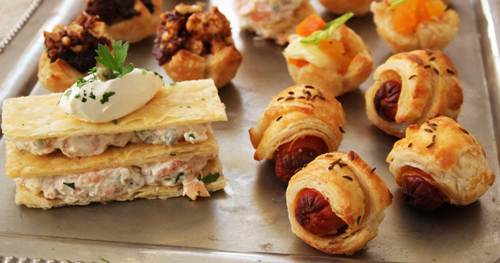 I love appetizers, which is the only reason I ever accept invitations to weddings. There is nothing quite like wandering around a big room, breathlessly waiting for the next round of lamb lollipops or crab and cheese cones or tenderloin with horseradish on buttered toast to emerge from the kitchens. It's as good, if not better than an open bar!
I have always wondered why people bother with the sit-down portion of wedding celebrations when they have at their fingertips (hah!) the perfect medium to get people to mingle and chat and drink and eat.
There have been appetizers at weddings that have knocked my socks off, but I don't remember a single dish at any of the dinners that was...well...memorable.
So my advice to the Horde: when you begin to plan your second wedding, consider an all-appetizer party. I'll come, and I'll make sure you get your money's worth!
So trapper's gal starts it off below the fold, but how about the rest of you reprobates? anyone have a knock-out app recipe? I posted one of my favorites last week, but too often we get stuck on main dishes and side dishes for dinners, and forget about that all-important first bite!
******
I know...NO MATH!...but this is interesting and helpful if anyone here is interested in why the government guidelines for cooking food are mostly bullshit.
how quickly at various temperatures enough Salmonella is killed to make the food safe to eat.
Wow...science...what can't it do? The relationship between sterilization (or killing enough of the microbes to be functionally equivalent), time and temperature is an important one. That's why Pasteurization works and doesn't ruin the milk.

******
From commenter "TN Deplorable" comes an eggnog recipe that is...shall we say...calorically intense.
And...um...that's a lot of booze!
******
Have You Been Eating Fake Guacamole?
I don't want to know the answer to this question.

******
Artisanal Water Makers
Yes, it is tongue-in-cheek, but some of you may recall a fad recently among the profoundly stupid? Drinking raw water. So this video may very be a harbinger of things to come.
[Hat Tip: Bitter Clinger]

******
From commenter "trapper's girl" comes her favorite appetizer recipe.
Hot Crab Fondue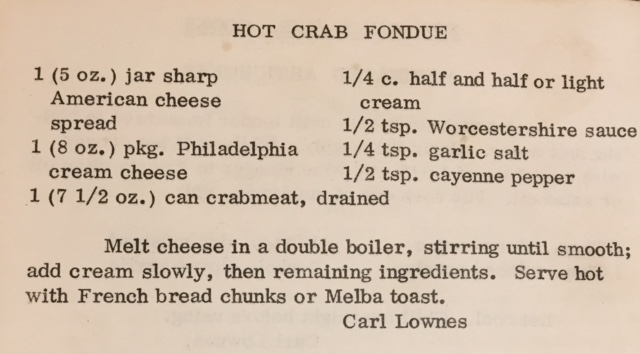 She tells me to use fresh crab, although with those ingredients it would be fine with a chopped shoe. Yes, I like this kind of stuff!

******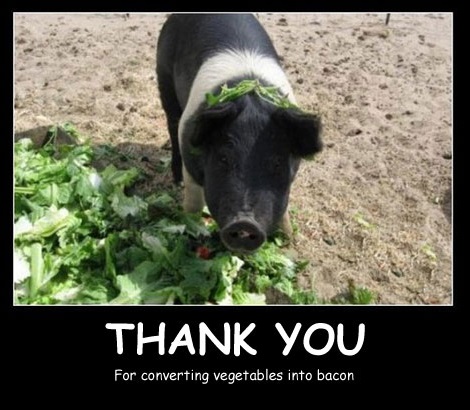 ******
Food and cooking tips, Castelvetrano olives with a sprinkle of chili flakes, young wild pigs, crisp bacon (although I am moving toward less crisp), thick and fluffy pita, and good tomatoes that aren't square, pale pink and covered with Mestizo E.coli:
cbd dot aoshq at gmail dot com
. Any advocacy of French Toast with syrup will result in disciplinary action up to and including being
nuked from orbit.
And yes, shaking a Manhattan is blasphemy...it's in the Bible!
&topic=world_news">

posted by CBD at
04:00 PM
|
Access Comments