« Thread before the Gardening Thread [KT]
|
Main
|
Ace of Spades Pet Thread »
November 30, 2019
Saturday Gardening Thread - Wild Rice: The Real Thing [KT]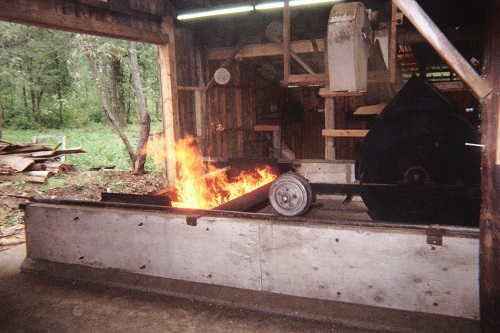 Fire pit with fire.
The wild rice parcher sits on rails, to the right.
Happy Thanksgiving Weekend! A special post today courtesy of Gordon in Minnesota about real wild rice. Real American food! Makes me think of maple syrup for some reason. Though I normally would not think of eating them together.
This is not wild rice that comes from some big conglomerate. And the original method of harvesting and processing is also described. Not so different from the process Gordon is familiar with. UPDATE: More fire added below.
Harvesting Wild Rice out on Rice Lake, White Earth Minnesota. Ojibwe style!!
Processing wild rice by hand in Ojibwe tradition near the shores of Mille Lacs Lake.
Back to the photos from Gordon. UPDATE: Videos shot by Gorden added.
I visited the DeWandeler family plant in Ponsford, MN. It's bigger and more mechanized than the one I learned on, but I recognize all of the equipment and I could finish rice with it.

The parcher that the DeWandelers use is about 140 years old, from an old locomotive boiler. It was used as the Ponsford community parcher for many years before the family acquired it. They have since added another parcher to increase their processing capacity. Their company is Lake Region Wild Rice.

I have attached some pictures provided by Jeannette DeWandeler. One picture shows green rice after it's been cleaned. It needs to dry a day or so before parching.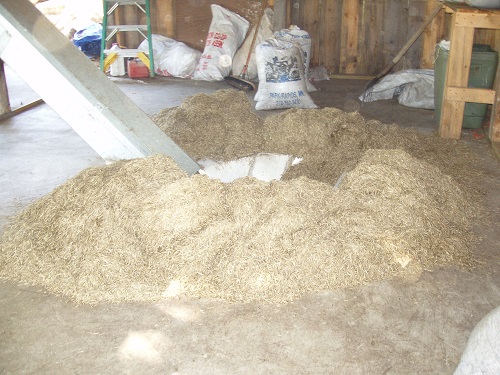 Loading wood into the parcher:
Parcher in operation.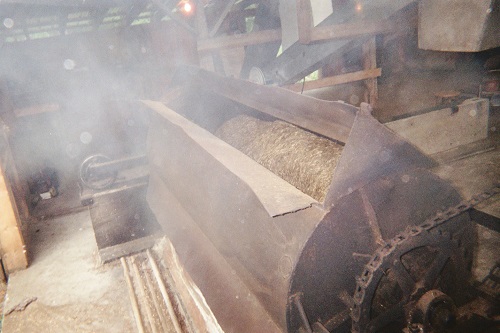 A look inside the 140 year old wild rice parcher at the DeWandeler plant in Ponsford, MN. Shot in the fall of 2018.
Dumping rice out of the parcher to cool. I like that it goes into wood instead of plastic.
Rice resting after parching.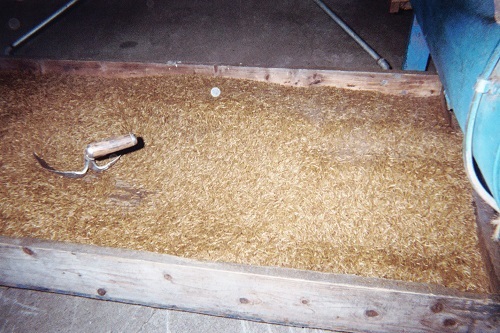 Thresher. Note air goes in, and out.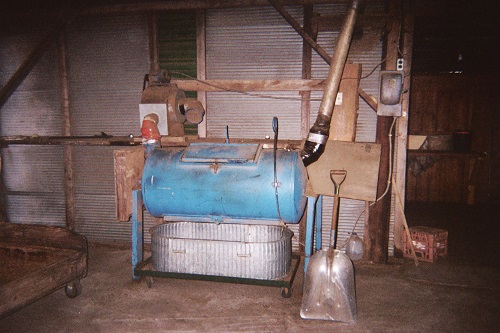 I think it is interesting that the grain is parched before it is threshed. This machine looks more efficient than stomping on the grains, then winnowing them in the wind.
The sorter. This is a family operation.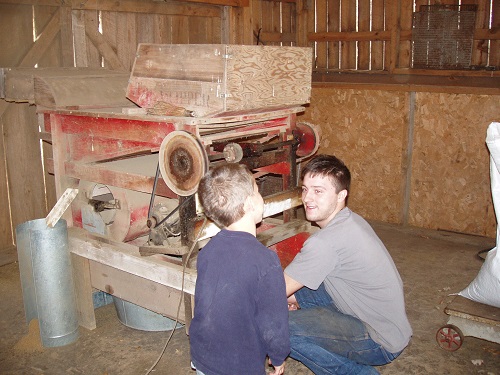 Paddy Rice - the bad stuff
These are various packages of wild rice on a grocery shelf in Minnesota, where folks should know better. All of these are cultivated paddy rice, which does not taste or cook like the real thing. It's not really even cheaper.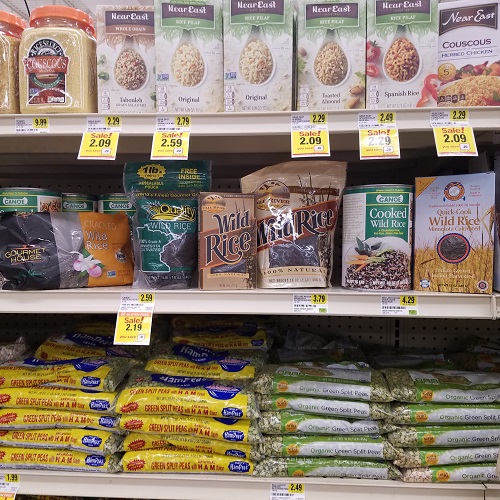 Cooking with Wild Rice
Up top are wild rice from two different processors. The right bowl shows whole grain rice cooked in ham broth. The middle is uncooked whole grain wild rice. The left bowl has uncooked soup, or broken wild rice. And in the middle is acorn squash stuffed with the ham broth wild rice and ham, of course.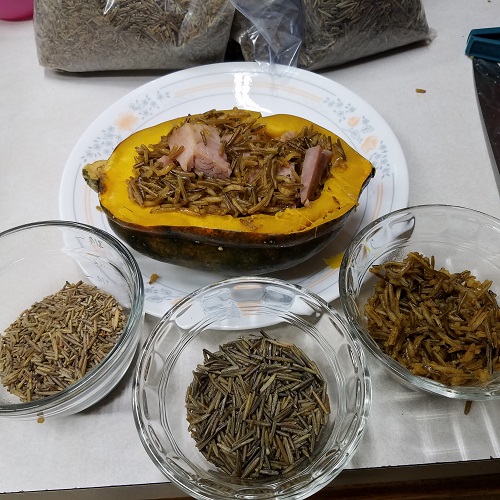 The stuffed squash looks great.
Besides ham and squash, what foods do you think go with wild rice? Do you have a favorite recipe to share?
Gardens of The Horde
Did you cook anything from the garden for Thanksgiving?
If you would like to send information and/or photos for the Saturday Gardening Thread, the address is:
ktinthegarden
at g mail dot com
Include your nic unless you want to remain a lurker.


posted by Open Blogger at
01:13 PM
|
Access Comments