« Saturday Morning Coffee Break
|
Main
|
Saturday Gardening Thread - Wild Rice: The Real Thing [KT] »
November 30, 2019
Thread before the Gardening Thread [KT]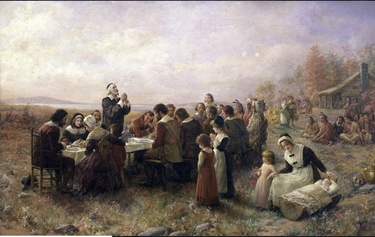 Serving your mid-day open thread needs
Hope everyone made it through Thanksgiving and Black Friday. I don't feel very organized myself. I'm starting off with a description of a left-on-left war. Leave us out of this one.
Race and Gender War in Communication Studies
Did you know that there is a Culture War in Communication Studies? Did you know that the white racism which infects all of our media today can be traced back to -- wait for it -- The Frankfurt School?
This piece was written by an admirer of the Frankfurt School, actually. At least certain members of it. Some of their early predictions about mass communications are interesting in an ironic way.
Communication studies is a broad field, encompassing verbal, written and non-verbal sub-categories. And it has been affected by some of the same ideological forces whose influence is now felt throughout the liberal arts. During my postgraduate work in Canada, in fact, I abandoned communications (in favour of sociology) largely because of this phenomenon. As I recounted in a 2018 Quillette article, a professor stood up in front of one class and proclaimed to all of us that the sociology academics at another well-known Canadian university were "white racists." For this, the professor received applause.

The call for #CommunicationSoWhite abstracts were very much of this broad-brush type, as was the mission statement: "to decenter white masculinity as the normative core of scholarly inquiry." The keynote speaker was Roopali Mukherjee, an Associate Professor at Queen's College, New York. She opened with a history lesson. It was American Jewish scholars fleeing Nazi Germany who essentially founded the field of communication studies, Mukherjee told us. These Frankfurt School scholars, having escaped a nightmare world of anti-Semitism and hatred, focused their work on issues of race, on how media spreads hate, and on how propaganda works against vulnerable groups. But once the Second World War was over and these scholars were comfortably ensconced in American universities, Mukherjee lamented, their focus wandered. This is where Mukherjee believes the field lost its way.

These scholars ceased, in her view, to study how media affects members of disenfranchised groups, and instead began to study how media affects everyone, the human animal. Under this approach, the generalized human, according to Mukherjee, was now conceived as a white American. Hence did communications begin to grow #SoWhite. . . . .
BAD Frankfurt School Scholars -- focusing on how media affects everyone.
Random quote I liked:
One reason why many smart students have given up on not just communications, but the liberal arts more generally, is that they don't see value in paying tens of thousands of tuition dollars each year for lectures from professors whose ideas and methodology are increasingly difficult to distinguish from the kind of rants one finds on YouTube.
Author's bottom line:
One of the most important texts in the history of communications was Dialectic of Enlightenment: Philosophical Fragments, originally authored (in German) by Frankfurt theorists Max Horkheimer and Theodor Adorno in the 1940s. Published amid the cultural transformations wrought by radio, film and the still-nascent medium of television, the authors gave voice to Marxist-inspired concerns that mass-produced culture would allow society's commercial class to program our cultural tastes in a way that served its own needs and justified pre-existing hierarchies. From this early stage, those who developed and studied the field of communications imagined themselves to be--and sometimes really were--independently minded people who could resist this cultural programming and stand outside the media onslaught that was seducing society at large. And this idea of communications scholars as a sort of special priestly class, uniquely resistant to the effects of propaganda, was a hubristic conceit that survives within the field to this day.

Whether or not this conceit was ever fully justified, the #CommunicationSoWhite controversy now has made a mockery of it: The scholars I observed at that May event, like those I see calling for heretics' heads on campuses, now traffic in the same sort of ideologically-driven propaganda that giants of the Frankfurt School warned of. They deliver lectures without evidence, elicit applause for coarse attacks on broad swathes of the population, and use social media to scream at the people they're instructed to scream at.

In Dialectic of Enlightenment, Horkheimer and Adorno warned that new media were transforming audience members into passive receptacles, "in order to expose them in authoritarian fashion to the same programs...No mechanism of reply has been developed, and private transmissions are condemned to unfreedom." It is sad to see these dire predictions vindicated--without any hint of self-awareness--by the very academics purporting to follow in their footsteps.
Europe
Best thing about the stabbing incident yesterday in London? The guy who fought back with a 5' narwal tusk.
Worst things? The terrorist had been part of a plot to bomb the London stock exchange, and had been invited to attend a program on prisoner rehabilitation. "The police would have shown more interest if he had retweeted a 'transphobic' poem."
And the London incident was followed by more stabbings in The Netherlands.
Note to Jihadists: In France, it's not murder if you smoke pot before murdering a Jewish kindergarten teacher.
Best wishes to our friends in Europe in dealing with these inane developments.
Thanksgiving Leftovers
Buck Throckmorton got an Instalanche on his second-ever Open Blogger piece yesterday, from Ed Driscoll. Congrats!
Never Yet Melted has some interesting observations for the holiday weekend. However bad you think America's universities are, they are worse. Yep.
Maybe you shouldn't send those kids back to school.
And there's an excerpt from a piece on the real story of Thanksgiving from 2005 in Human Events that begins:
Writing in his diary of the dire economic straits and self-destructive behavior that consumed his fellow Puritans shortly after their arrival, Governor William Bradford painted a picture of destitute settlers selling their clothes and bed coverings for food while others "became servants to the Indians," cutting wood and fetching water in exchange for "a capful of corn." The most desperate among them starved, with Bradford recounting how one settler, in gathering shellfish along the shore, "was so weak ... he stuck fast in the mud and was found dead in the place."

The colony's leaders identified the source of their problem as a particularly vile form of what Bradford called "communism." . . .
Sarah Hoyt passed along a Response to Thanksgiving History as told by the New York Times. From the Bookworm Room.

The NYT gives space to a lily-white George Washington University History Professor, David J. Silverman, who, surprise, thinks that Thanksgiving is a tragedy of colonialism. He states that the "Native American past and present tend to make white people uncomfortable because they turn patriotic histories and heroes inside out and loosen claims on morality, authority and justice. " According to this donkey's ass, white people were evil, while red people were pristine, good, and with a culture that was "every bit as ancient and rich as in Europe."
Hope the rest of your weekend goes well.
Is this art, or is it rubbish?

posted by Open Blogger at
11:18 AM
|
Access Comments