« Gun Thread: Mail Call!! [Weasel]
|
Main
|
The Morning Report - 11/18/19 »
November 17, 2019
Sunday Overnight Open Thread (11/17/19)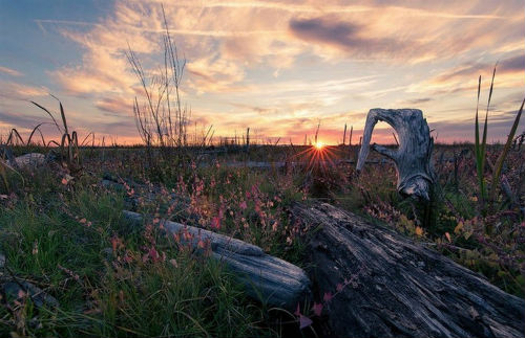 ***
THE QUOTES OF THE DAY

Quote I

Humanity has unquestionably one really effective weapon—laughter. Power, money, persuasion, supplication, persecution—these can lift at a colossal humbug—push it a little—weaken it a little, century by century, but only laughter can blow it to rags and atoms at a blast. Against the assault of laughter nothing can stand. — Mark Twain

Quote II

As of September of this year, the Senate had been forced to invoke cloture on 236 Trump nominees — each of those representing its own massive consumption of legislative time meant only to delay an inevitable confirmation. How many times was cloture invoked on nominees during President Obama's first term? 17 times. The Second President Bush's first term? Four times. It is reasonable to wonder whether a future President will actually be able to form a functioning administration if his or her party does not hold the Senate. Attorney General William Barr

Quote III

"Respect is a cardinal value in our society. As public officials, we must be exemplary."French Cultural Minister, Franck Riester

Quote IV

We all talk about Trump as an "existential threat" but his side sees Democratic control of government the exact same way. And when both sides believe the other guy taking over means the end of the world, yes, you can have a civil war. Trump rallies are filled with words like "enemies of the people," "human scum." They talk of people to be locked up. Well, you can't lock all us up. Liberals are described as weak, lame, coddling, oversensitive, and limp-dicked.

Which are strong words for a bunch of mouth-breathers, shit kickers, knuckle draggers,bible thumpers, sister-fuckers and rubes Bill Maher
***

Doesn't he have some bootleg booze to peddle? Robert F. Kennedy, Jr. is an avid anti-vaxxer.

Just two organizations were responsible for the majority of anti-vaccine advertisements on Facebook before the social media giant restricted such content in March of this year, according to a November 13 study in the journal Vaccine.

As anti-vax movement gets weirder—and dumber—Facebook announces crackdown
Of 145 anti-vaccine Facebook advertisements that ran between May 31, 2017 and February 22, 2019, the World Mercury Project and a group called Stop Mandatory Vaccination together ran 54% of them.

The World Mercury Project, which ran the most ads of any single source, is an organization closely aligned with the anti-vaccine group Children's Health Defense. Both are spearheaded by Robert F. Kennedy Jr., an environmental lawyer turned prolific peddler of dangerous anti-vaccine misinformation. He and his organizations promote conspiracy theories about vaccine safety, including the roundly debunked claim that safe, life-saving immunizations are linked to autism. More recently, Kennedy has become a prominent opponent of laws aimed at increasing vaccination rates among school children.
***

The NFL continues to be a laughing stock. Ungrateful bastard is given a break by the NFL.

It's not often that the NFL holds a special workout for an unemployed player during Week 11 of the regular season.

But then again, former San Francisco 49ers quarterback Colin Kaepernick is not like most players, thanks to the massive media attention and controversy constantly swirling around him.

Kaepernick, who last threw a meaningful NFL pass on New Year's Day 2017, was firmly back in the spotlight this week when news broke that he would be participating in a special workout in front of NFL personnel.
Rumor has it that Stevie Wonder is the NFL's pass interference replay official.
***
Good work if you can get it. The Rev. Al hits one hell of a pay day.

Last year, Sharpton's National Action Network — a non-profit linked to the Freddy's Fashion Mart massacre and anti-Semitic Muslim Rep. Rashida Tlaib — paid him $1,046,948, according to tax filings reviewed by the New York Post.

"Sharpton got a $324,000 salary — 32% higher than his 2017 pay — in addition to a $159,596 bonus and $563,352 in 'other compensation,'" the Post reported.

The nonprofit reportedly claimed the extra money was simply money it owed him as per the work he'd done for it between 2004 and 2017. He was "underpaid and received no bonus," the Harlem-based group said in a statement to the Post.

"NAN said it hired an executive compensation firm that determined the good reverend was owed $1.252 million — but he was generously willing to take $500,000 less," the Post added.
***

Former NYC Mayor Michael Bloomberg is sorry that he made NYC safe. Pandering without giving away the treasury.

Former New York City Mayor Michael Bloomberg has yet to formally announce whether he will run for president in 2020, but during remarks where he looked to the future before a majority-black church in Brooklyn, he apologized for his controversial "stop and frisk" policy that sowed distrust of police in black and Latino communities during his administration.

That policy, which was later repealed, allowed police to stop individuals on the street and briefly question and frisk them if they had reasonable suspicion that the person may be committing, had committed or is about to commit a crime. During his Sunday speech, Bloomberg recognized that this led to "far too many innocent people" being stopped, many of them black or Latino.


"Over time I've come to understand something that I've long struggled to admit to myself," Bloomberg told congregants at the Christian Cultural Center in the East New York neighborhood of Brooklyn. "I got something important wrong. I got something important really wrong."
***


Bob Lazar Says the FBI Raided Him to Seize Area 51's Alien Fuel. The Truth Is Weirder
New documents obtained by Motherboard show why the FBI raided the Area 51 insider's scientific supply company.
***

Even Old Testament folks said no Christmas music before Thanksgiving.

Scholars all over the world now believe that King Saul actually threw a spear at David after the young musician insisted on playing Christmas music well before Thanksgiving.


It was early November, just after Halloween and still a couple weeks before Thanksgiving, and David played Christmas music, even though it wasn't really even close to December yet.

"If you play 'Little Drummer Boy' one more time, I'm going to pin you to the wall," King Saul reportedly growled. "I double-dog dare you."

David continued happily playing Christmas song after Christmas song, from "The Christmas Shoes" to "Here Comes Santa Claus." The last straw came when David started in on "Last Christmas," and Saul went into a blinding rage. He grabbed a spear and hurled it at David.

"NO MORE MR. NICE SAUL!" Saul screamed as he hurled the ranged weapon at David's face. "Make it stop!"
***

Looks like the current pope missed Genesis in Theology 101.

Genesis 1:26-28 King James Version (KJV)
26 And God said, Let us make man in our image, after our likeness: and let them have dominion over the fish of the sea, and over the fowl of the air, and over the cattle, and over all the earth, and over every creeping thing that creepeth upon the earth.

27 So God created man in his own image, in the image of God created he him; male and female created he them.

28 And God blessed them, and God said unto them, Be fruitful, and multiply, and replenish the earth, and subdue it: and have dominion over the fish of the sea, and over the fowl of the air, and over every living thing that moveth upon the earth.
THE ONT MUSICAL INTERLUDE
Born on this day: November 17, 1938
Gordon Lightfoot, Canadian singer, (1971 UK No.30 single 'If You Could Read My Mind', 1974 US No.1 single 'Sundown'). via thisdayinmusic.com
&&&
Born on this day: November 17, 1946 - Martin Barre
English rock musician Martin Barre best known for his work with progressive rock band Jethro Tull from their second album in 1969 to the band's initial dissolution in 2012. via thisdayinmusic.com
***
Repeat after me, marijuana is not heroin. Marijuana is not heroin. Genius Award Winner.

ANCHORAGE (KTUU) - The Marijuana Control Board unanimously voted to revoke a marijuana handler's permit for a man charged with trying to import heroin to Nome.

On Oct 29, Quincy James Iyatunguk, 28, was arrested at Ted Stevens Anchorage International Airport with 8.8 grams of heroin. Alaska State Troopers say the heroin had been concealed internally.

The amount of heroin was said to make 88 individual doses and was valued at roughly $10,560, according to troopers.

On Wednesday, members of the Marijuana Control Board considered whether or not to take Iyatunguk's handler permit. Members of the board say he was a manager at Good Leaf, a Nome-based marijuana store.

When arrested, Iyatunguk was transporting marijuana to Nome. Erika McConnell, the former director of the Alcohol and Marijuana Control Office, says the marijuana "did not state the correct manufacturer."

The marijuana was taken back to Good Weeds, a store based out of Anchorage.
***

A young man and hero bags are Tonight's Feel Good Story of The Day.

Tyler Stallings was 4 years old when he first learned that some veterans are homeless.

Veterans are part of the Maryland boy's extended family and he always thought of them as heroes. Homeless veterans didn't make sense to him.
He wanted to do something to help them right away, so he asked his mom if he could build houses for them. At such a young age, he wasn't in the best position to start building houses.
***

Tonight's ONT has been brought to you by Cob Math.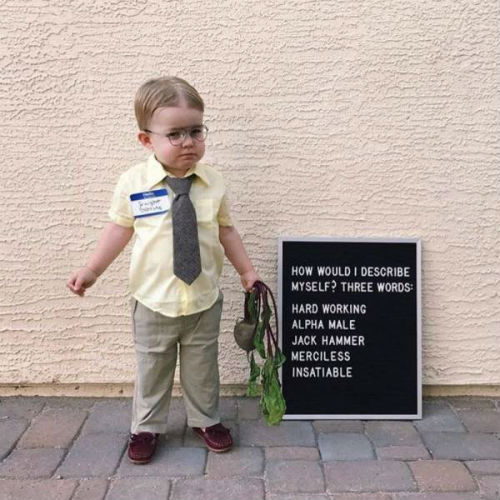 Notice: Posted with permission by the Ace Media Empire and AceCorp, LLC. The ONT has been reviewed and approved by the law firm of Dewey, Cheatem & Howe, S.C.


posted by Misanthropic Humanitarian at
09:50 PM
|
Access Comments