« Saturday Evening Movie Thread 11-09-2019 [Hosted by: TheJamesMadison]
|
Main
|
EMT 11/10/19 »
November 09, 2019
Saturday Overnight Open Thread (11/9/19)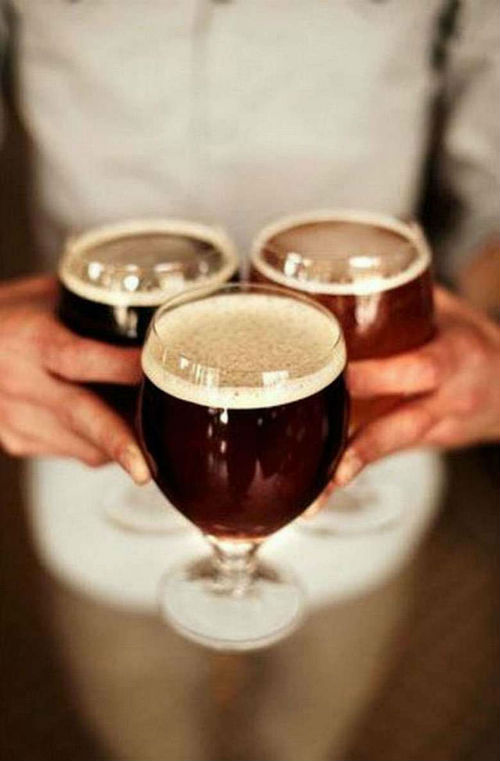 ***
THE SATURDAY NIGHT JOKE
Ed and Linda met on a singles cruise and Ed fell head over heels for her. When they discovered they lived in the same city, only a few miles apart, Ed was ecstatic. He immediately started asking her out when they got home.
Within a couple of weeks, Ed had taken Linda to dance clubs, restaurants, concerts, movies, and museums. Ed became convinced that Linda was indeed his soul mate and true love.
Every date seemed better than the last. On the one-month anniversary of their first dinner on the cruise ship, Ed took Linda to a fine restaurant. While having cocktails and waiting for their salad, Ed said, "I guess you can tell I'm very much in love with you. I'd like a little serious talk before our relationship continues. So, before I get a box out of my jacket and ask you a life changing question, it's only fair to warn you, I'm a total golf nut. I play golf, I read about golf, I watch golf on TV. In short, I eat, sleep, and breathe golf. If that's going to be a problem for us, you'd better say so now!"
Linda paused, then responded, "Ed, that certainly won't be a problem. I love you as you are and I love golf too; but, since we're being totally honest with each other, you need to know that for the last five years I've been a hooker."
Ed said, "It's probably because you're not keeping your wrists straight when you hit the ball."

***

Talk about a student who really applied himself. Medieval executioner. H/T Anonosaurus Wrecks

One afternoon in May 1573, a 19-year-old man named Frantz Schmidt stood in the backyard of his father's house in the German state of Bavaria, preparing to behead a stray dog with a sword. He'd recently graduated from "decapitating" inanimate pumpkins to practicing on live animals. If he passed this final stage, Schmidt would be considered ready to start his job, as an executioner of people.

We know the details of this morbid scene because Schmidt meticulously chronicled his life as an executioner, writing a series of diaries that painted a rich picture of this profession during the sixteenth century. His words provided a rare glimpse of the humanity behind the violence, revealing a man who took his work seriously and often felt empathy for his victims. But what's more, Schmidt wasn't necessarily all that unusual; historical anecdotes reveal that the prevailing stereotype of the hooded, blood-spattered, brutish executioner falls far short of the truth.

So then, what was it like to do this work hundreds of years ago in Europe? And how did "executioner" become a legitimate job title in the first place?
***

From the files of: Hmmm, we didn't see this coming.
***
After six years in the natural medicine business, Green Angel CBD owner John Dee has faced an obstacle so large that he could be forced to close his doors: the New York Police Department's 75th Precinct.

Over the weekend, Dee sent a 106-pound shipment of hemp flower from a Vermont farm via FedEx Freight. FedEx thought the $30,000 shipment might be pot, so it informed the Williston Police Department in Vermont. After investigating, the cops produced a police report showing that the company was a licensed hemp grower and that the hemp's THC content was 0.06 percent, well within the legal limit.
***

Literally and figuratively, a Feel Good Story.

More than a year after undergoing a 14-hour operation to transplant a penis, scrotum, and lower abdominal wall, a severely injured veteran reports that he has regained normal sensation and function of his new body parts.

The young man now has "near-normal" erections, the ability to achieve orgasms, and normal sensation in the shaft and tip of his transplanted penis, according to his medical team at Johns Hopkins School of Medicine. He urinates while standing up with a "strong stream" and no issues with urgency or straining. (The transplant did not include donor testicles, to avoid the possibility of fathering non-genetically related children.)
The doctors reported the update on their patient November 7 in the New England Journal of Medicine.
***

A perfect song for that Man Cave.
***

There still is a lot of NFL football left. However, one sportsbook company is making refunds to a certain bettor.

Were it not for a missed field goal during the first round of the playoffs last season, the Bears and quarterback Mitch Trubisky — who went 12-4 during the regular season — would have been competing for a berth in the NFC Championship game.

But, Cody Parkey's field goat failed to make it through the uprights and the Bears fell to the Eagles by a point.

Despite the way the season ended, there was plenty of optimism for the Bears this season and for Trubisky, who finished last season with 24 touchdowns, 12 interceptions and more than 3,000 passing yards, to continue to improve. There was so much optimism for Trubisky that some sportsbooks even took bets on him winning this year's MVP award.


Unfortunately for Chicago, the Bears are now 3-5 on the season and Trubisky has looked like anything but an MVP. He's been so bad in fact that one oddsmaker, PointsBet Sportsbook, has decided to refund MVP bets that were placed on the 25-year-old.

Which reminds me of my favorite polka.
***

What do you give to the folks who have everything? Give them a gift card rather than this.

2020 Pooping Dogs Calendar Is Here!
Talk about a gift that keeps on giving; each month reveals yet another beautiful pooch answering nature's call. Also important: $1 from each "Pooping Pooches" calendar is donated to the Maui Humane Society to support animals in need. Available on Etsy and Amazon.
***
Edmund Love and his restaurant quest.

Interesting thing to do. Expensive to boot I imagine.
***
***

Just maybe you aren't so weird and different after all.

We understand common fears like being afraid spiders or clowns, or a rational fear of heights, it's something we deal with. Believe it or not, there are some people out there with who have to live with more strange phobias like the fear of chopsticks or the number 13. Here are 5 of the most obscure phobias recognised by science.

#5 is not a phobia, it just means you're a dumb sh!t.
THE ONT MUSICAL INTERLUDE
***

Needle. Eyes. Not a good combo. Genius Award Winner.

Come on guys, you have to know when enough is enough. I mean, do you really think that putting a needle and ink INSIDE your eyeball is a good idea? Because if you do, I think you might want to re-evaluate your choices. I get it might seem like a good idea at the time, but come on.

Turns out an Australia woman thought it was indeed a great idea to get the over the top tattoo…which caused her to lose her eyesight. The woman, who apparently has already spent nearly $26,000 on tattoos, says she went blind after undergoing an eyeball procedure to tattoo the whites of her eyes.
***

Tonight's ONT has been brought to you by Hydration Practices.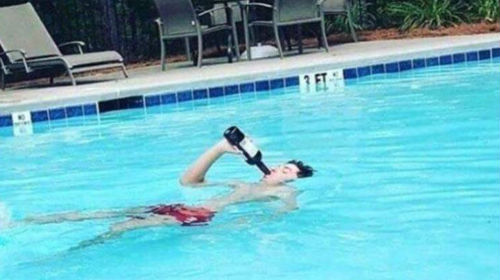 Notice: The ONT may have been posted with permission.

posted by Misanthropic Humanitarian at
10:00 PM
|
Access Comments