« The Occasional Fishing and Hunting Thread [Bandersnatch]
|
Main
|
President Announces "Something Big Happened;" Will Make Statement Sunday at 9 am ET;
Rumors Say That US Forces Killed Al Qaeda in Iraq Leader, then ISIS Leader and Declaring "The Caliphate," Abu Bakr Al-Baghdadi »
October 26, 2019
Saturday Overnight Open Thread (10/26/19)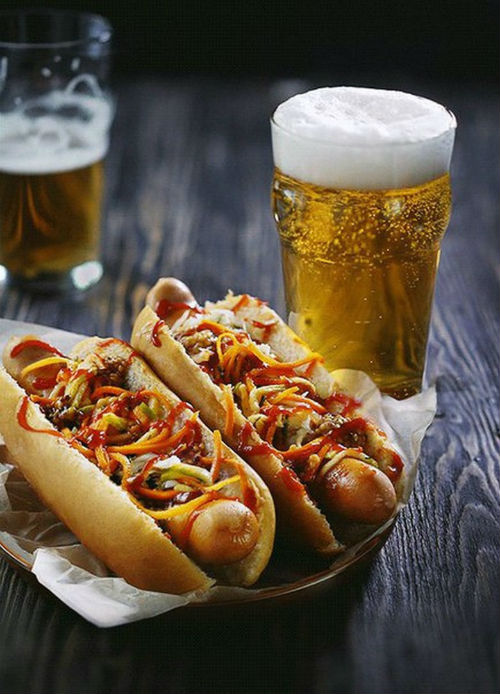 ***
THE SATURDAY NIGHT JOKE

An Engineer dies and goes to Hell. Dissatisfied with the level of comfort, he starts designing and building improvements. After a while, Hell has air conditioning, flush toilets and escalators.
The engineer is a pretty popular guy.
One day God calls and asks Satan, "So, how's it going down there?"
Satan says, "Hey things are going great! We've got air conditioning and flush toilets and escalators, and there's no telling what this engineer is going to come up with next."
God is horrified. "What? You've got an engineer? That's a mistake - he should never have gone down there! You know all engineers go to Heaven. Send him up here! "
Satan says, "No way. I like having an engineer on the staff. I'm keeping him."
God says, "Send him back up here or I'll sue!"
"Yeah, right," Satan laughs, "and where are you going to get a lawyer?"
***

The ONT Is Always Looking Out For YouTM
Don't do this..............

***
Never too early to think about gifts to give.
***

Ingenious? Or destructive?
A rock in West Omaha is catching everyone's attention for its ability to wreck cars. That's right, this is not a Hollywood movie pitch, I'm talking about a rock, not The Rock. Someone put it in place to stop drivers from cutting the corner, but some of them still do it. And get owned. Since the rock is more or less shaped like a ramp, if a car hits it with just a little bit of force, it gets stuck right on top of it. Locals have been documenting these incidents and they even created a Facebook group to share them. It might not be one of the popular ones (yet), but it sure is amusing.
***

Well this didn't work out too well. But, he did die doing something he enjoyed, so there is that.
The worst nightmare of any hunter checking on a kill occurred in Arkansas.
Authorities and wildlife officials with the Arkansas Game and Fish Commission have reported the death of 66-year-old Thomas Alexander, who shot a buck near Yellville with a muzzleloader.

"I've worked for the Game and Fish Commission for 20 years, and it's one of the stranger things that's happened," said Keith Stephens, the Chief of Communications with the agency, according to KY3.com.

When the Arkansas hunter approached the deer he just shot, it apparently attacked, leaving puncture wounds on his body.
***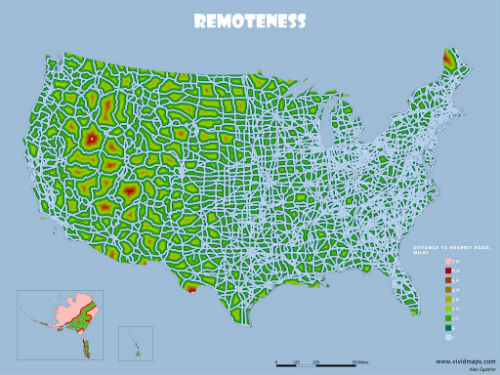 Damn, I'm not as remote as I once thought.
***

Nothing surprises me anymore. However, I did raise an eyebrow at this one. Trial by Kyle.


A furious mum who discovered her daughter had broken her bed having sex is demanding she pays her £1,600 for a new one.

Nicole has been at loggerheads with daughter Rhiannon ever since her night of "intense passion" which saw her and an unnamed lover snap the bed frame and break several wooden slats.


Rhiannon claims she cannot afford to pay her mum for a replacement, but Nicole has branded her excuse "bulls**t!".

Such is the bubbling tension and bad blood between them, the pair can barely speak two words to each other.

So to settle the matter once and for all, Nicole dragged Rhiannon on an Australian TV court show called Trial By Kyle - similar to Judge Rinder in the UK.
***

"Auto-Brewery Syndrome", drunk without drinking?

After years of inexplicably getting drunk without drinking alcohol, having mood swings and bouts of aggression, landing a DWI charge on the way to work one morning, and suffering a head injury in a drunken fall, an otherwise healthy 46-year-old North Carolina man finally got confirmation of having alcohol-fermenting yeasts overrunning his innards, getting him sloshed any time he ate carbohydrate-laden meals.

Through the years, medical professionals and police officers refused to believe he hadn't been drinking. They assumed the man was lying to hide an alcohol problem. Meanwhile, he went to an untold number of psychiatrists, internists, neurologists, and gastroenterologists searching for answers.

Those answers only came after he sought help from a support group online and then contacted a group of researchers at Richmond University Medical Center in Staten Island, New York.

By then, it was September of 2017—more than seven years after his saga began. The New York researchers finally confirmed that he had a rarely diagnosed condition called "auto-brewery syndrome."
***

The Most Depressing places on earth. Well, at least their names.
***

Bone-in Ribeye tenderizes man.
***
'11 Real-Life Horror Stories That Are Way More Terrifying Than Anything Hollywood Could Dream Up'

From Alexander the Great being buried alive to one man paying to watch a little girl be cannibalized, these true horror stories go way beyond Rated R.
***
THE ONT MUSICAL INTERLUDE
&&&
***

Be careful of who you grind. Genius Award Winner.

OCTOBER 22--The Alabama woman who was recorded grinding her rear end into the crotch of a cop attempting to handcuff her early Sunday is facing a pair of criminal charges, according to court records.

April Teale, 24, was arrested by police on misdemeanor disorderly conduct and harassment charges. The 2018 University of Alabama graduate was collared outside a Waffle House in downtown Tuscaloosa, just blocks from Bryant-Denny Stadium, where, earlier that evening, the Crimson Tide football team defeated the University of Tennessee.

As seen in a brief video recording that has gone viral, Teale was pinned up against a Waffle House window as a cop sought to handcuff her. Teale took the opportunity to press her buttocks into the officer while breathily declaring, "Oh, yeah, you like that? You like that, yeah?"
***

Tonight's ONT has been brought to you by Irish Rolling Pins.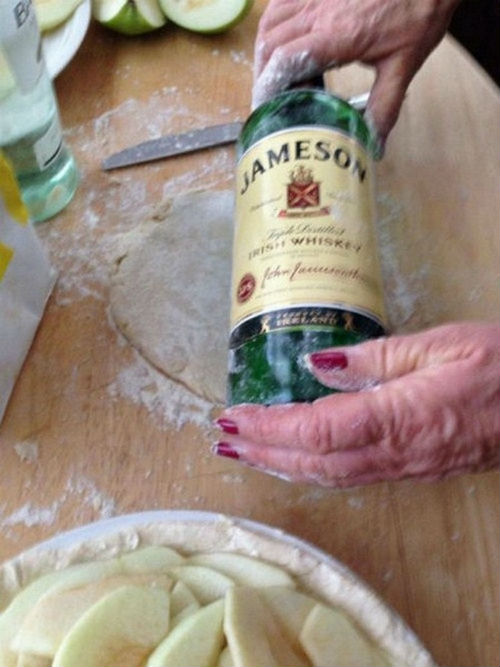 Notice: Posted with permission by the Ace Media Empire, AceCorp, LLC and your favorite watering hole.

posted by Misanthropic Humanitarian at
09:40 PM
|
Access Comments