« Washington Post: Intelligence Community Increasingly Worried That Trump Is Investigating Insane "Conspiracy Theories" That They Ran Some Kind of Covert Op in the 2016 Election
|
Main
|
The Morning Report - 10/1/19 »
September 30, 2019
Monday Overnight Open Thread (9/30/19)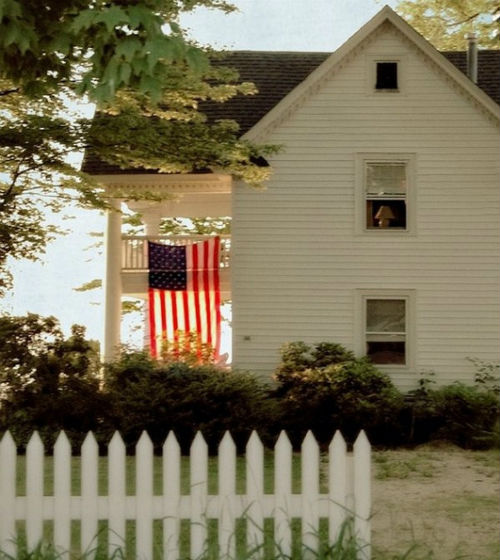 ***
THE QUOTES OF THE DAY

Quote I

"I know that he knows that this wasn't on the level. I don't know we'll ever know everything that happened, but clearly we know a lot and are learning more every day, and history will probably sort it all out. So of course he's obsessed with me. And I believe that it's a guilty conscience, in so much as he has a conscience." Hillary Clinton

Quote II

'We gave you mobile phones and laptops and the internet. We created the social media you use every day and we run the banks that pay for it all,'So how dare you stand there and lecture us, you spoilt brat.'Jeremy Clarkson

Quote III

"The future belongs to sovereign and independent nations who protect their citizens, respect their neighbors and honor the differences that make each country special and unique," President of Lithuania Gitanas Nausėda

Quote IV

"I've dedicated my career fighting to prevent the deportation of immigrants, and this scares me. The unconstitutional criminalization and restriction of unpopular speech is something that should scare us all," Immigration lawyer Matthew Kolken

Quote V

I am convinced that this is the right way to ensure success as your employer, remove arbitrary barriers in our community, and provide leadership that is reflective of our shared values. Chief Administrative Officer Tom Rinehart
***

Troubling? You don't say. New Zealand student lay dead in dorm room for nearly 2 months before his body was discovered: reports H/T CBD

A New Zealand university student was dead in his dorm room for nearly two months before his body was finally discovered, reports say.

The body was found Monday night at the Sonoda residence at the University of Canterbury, in Christchurch, after fellow students noticed a foul smell and notified officials, Stuff reported.


According to the report, the student's father also contacted police after he was unable to reach his son. Police did not confirm this.
***

Police vs. Antifa. NSFW-Language

***

Speaking of Antifa, Classy! Real classy!
***

Obedience training your pet? Good. Fido come is always a good command to teach. Obedience training your car?

Just a few days ago, Tesla announced their new Version 10 software update, which included such things as the ability to play Cuphead and watch Netflix while in park, as well as their new Smart Summon feature, which frees humanity from the brutal indignity of short walks to their cars in parking lots. As you can imagine, people have been trying out the Smart Summon feature eagerly, leading to Twitter posts of people discovering that maybe, just maybe, it's not exactly perfect.

Smart Summon is pretty dramatic. It allows an owner to call, from some distance (line of sight only, though, and be ready to stop the 4,000 pound machine you're having drive through public areas) right to you, so your lazy ass doesn't need to walk to the car.
***

Freedom of religion? Not in California when it comes to the transabled. Transabled?

American Spectator: A California Court of Appeals ruled recently that a Catholic hospital could be sued for refusing to allow a transgendered man — meaning a biological woman — to receive a hysterectomy as part of the transition process from female to legally recognized male. The hospital, Dignity Health of Sacramento, adheres to the principles of Catholic medicine, which holds that removing a healthy organ in a situation in which there is no biological pathology — which would also sterilize the patient — violates Church dogma. Tough toenails, the court ruled. The hospital discriminated based on sexual identity, and thus, the allegedly wronged patient has the right to seek redress.
***

The ONT is always looking out for youTM. Including you Cam Newton.
NFL star quarterback Cam Newton's 2019 season couldn't have gotten off to a worse start, as he is struggling to perform to past standards and dealing with an injury to his foot.

In his ninth season with the Carolina Panthers, Newton has been sidelined, recovering from his foot injury. The player has not looked like his old self this season and one notable difference has been his diet. The Charlotte Observer reported that since February, Newton has been a vegan and is eating no animal products.

The quarterback reportedly said at a recent news conference that he was getting "vegan strong."

Man was designed to eat meat.
***
***

The Church of Sweden has gone f*cking nuts.

Greta Thunberg activist is proclaimed "Successor of Christ" by Church of Sweden

For [her] defense of the environment, the Swedish church has claimed that activist Greta Thunberg is the "successor of Jesus Christ" at this time.
***

I've been wearing eyeglasses for longer than I care to admit. This is one thing I would avoid like the plague, injectable night vision. No, this isn't a cheesy Steven Segal movie.

In the near future, U.S. troops could trade in their night vision goggles for a direct eye injection that allows them to see in the dark. The process, being developed by scientists in both the U.S. and China, has already proven successful in laboratory mice. The researchers are confident it would work in humans, too.

Today, U.S. troops wear large goggles to see in the dark. The devices use infrared sensors to pick up on heat sources, painting an image of a person's surroundings based on radiated warmth. Night vision goggles (NVG), while effective, are expensive, bulky, and require electrical power to operate. NVGs also heavily restrict the wearer's field of view, making it similar to viewing the world through a pair of toilet paper tubes. That can create a false perspective of wearer's surroundings, which in wartime could prove dangerous.
***
An inexperienced hunter goes hunting.

"Every good hunter is uneasy in the depths of his conscience when faced with the death he is about to inflict on the enchanting animal," Ortega y Gasset wrote in Meditations on Hunting.

Feral hogs are not enchanting, of course. Feral hogs are gross. They're ugly and dangerous and, in enough numbers, destroyers of natural habitats. But I felt Ortega's unease nonetheless. Witnessing the death of another living creature — a creature I had killed — was a profoundly uncomfortable experience that no amount of adrenaline could erase.

We don't have the feral hog problem here. I've taken the past couple of years off from deer hunting. This year might be different.
***
THE ONT MUSICAL INTERLUDE
On this day: 30 Sep 1947
Marc Bolan (born Mark Feld), English guitarist, singer, songwriter, best known as the lead singer of the glam rock band T. Rex. Bolan was one of the pioneers of the glam rock movement of the 1970s. He had the 1971 UK No.1 single 'Hot Love', plus over 20 other UK Top 40 singles, and the 1972 US No.10 single Bang A Gong, (Get It On). Bolan was killed in a car accident on 16th September 1977 aged 29 a fortnight before his 30th birthday. via thisdayinmusic.com
&&&
On this day: 30 Sep 1974
Police were called to a Lynyrd Skynyrd and Blue Oyster Cult concert after a fight broke out between two sound engineers. The Skynyrd roadie claimed that the sound had been deliberately turned off during the bands set. via thisdayinmusic.com
***

Someone needs to learn how to deal with stress. Genius Award Winner.

Meet Heather Mayeux.

The 43-year-old was arrested last night for domestic battery after allegedly stubbing out a cigarette on her boyfriend's forehead during an argument in their Florida residence.

Cops allege that Mayeux got into a "verbal altercation" with the 46-year-old victim upon his return home from work. After pushing the man several times, Mayeux "took her lit cigarette and extinguished it on the victim's forehead," according to an arrest affidavit.

After being read her rights, Mayeux reportedly copped to using her beau as an ashtray. "Mayeux admitted to being frustrated" and said she "may have put the cigarette out on the victim's forehead," police noted
***

Romance is not dead. Tonight's Feel Good Story of The Day.
***

Tonight's ONT has been brought to you by Philosophy.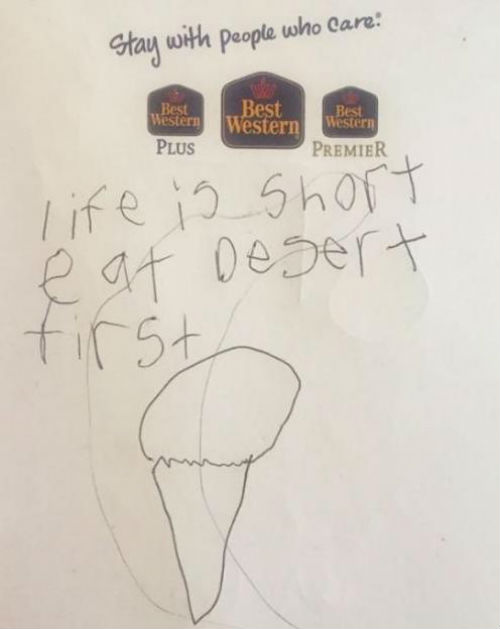 Notice: Posted with permission by the Ace Media Empire and AceCorp, LLC. Just a friendly reminder mood swings and jumping to conclusions are not calisthenics.


posted by Misanthropic Humanitarian at
10:00 PM
|
Access Comments