« Democrat Debate, Second Thread
|
Main
|
The Morning Report - 07/31/19 »
July 30, 2019
Tuesday Overnight Open Thread (7/30/19)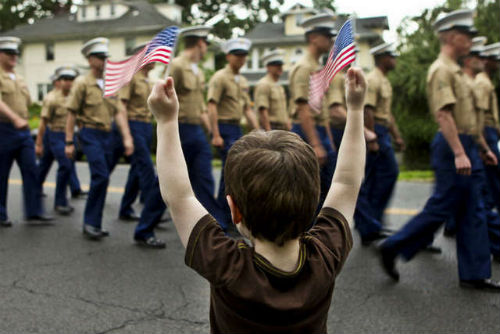 ***
The Quotes of The Day

Quote I

And that's the problem with the idiotic, purely emotional, and utterly unquantifiable notion of "justice"—men get sacrificed to the hysterical whims of women, who get sacrificed to the sick predilections of men who claim that they're women. As illogical as it sounds, the logical end of "justice" is injustice.Jim Goad

Quote II

"Top Gun is an American classic, and it's incredibly disappointing to see Hollywood elites appease the Chinese Communist Party. The Party uses China's economy to silence dissent against its brutal repression and to erode the sovereignty of American allies like Taiwan. Hollywood is afraid to stand up for free speech and is enabling the Party's campaign against Taiwan." Sen. Ted Cruz (R-TX)

Quote III

Anyone who knows anything of history knows that great social changes are impossible without feminine upheaval. Social progress can be measured exactly by the social position of the fair sex, the ugly ones included. Karl Marx

Quote IV

"The E.U. and China will further lower interest rates and pump money into their systems, making it much easier for their manufacturers to sell product. In the meantime, and with very low inflation, our Fed does nothing - and probably will do very little by comparison. Too bad!" President Donald J. Trump

Quote V

"He immediately went to a bar 'cause he was like, 'I got bit by a shark,' and people were like, 'I'll buy you drinks.' So he went and hung out at the pier," RJ Berger
***
Paul Joseph Watson weighs in on Orangemanbad and rats. Language-NSFW

***

Mark Steyn's observations on the U.K.'s new Prime Minister, Borris Johnson.

Until his car passed through the gates of Buckingham Palace en route to the kissing of hands, I didn't quite believe Boris Johnson would actually make it to the premiership. That's partly because many years ago he arrived late at a Spectator lunch, told us he'd just realized he was going to be prime minister, and we all laughed. Yet, a quarter-century later, here he is. As his sister Rachel points out, only fifty-five people have ever become UK PM, and, even if one has difficulty recalling the names of any of the recent occupants, that's still fewer than have gone into space.
***

Thinking about losing weight. Weight loss plans for you............. H/T Bitter Clinger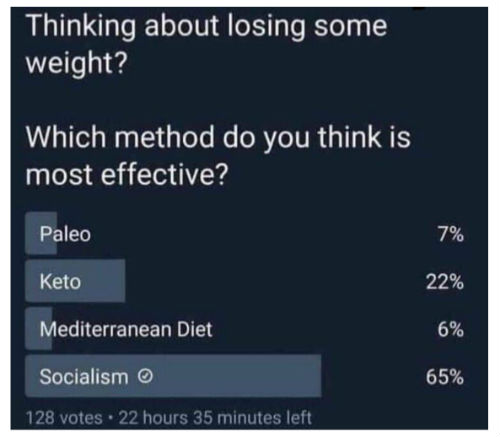 ***

I'm not surprised. Our government is too big to succeed. 76,000 people may have committed student loan fraud.

A new government watchdog report says that 76,200 people may be committing student loan fraud.

Here's what you need to know.

Student Loan Repayment Fraud: New Report

A new report from the U.S. Government Accountability Office (GAO) found the following with borrowers enrolled in an income-driven student loan repayment plan:

76,200 borrowers claimed they earned zero income and therefore could not "afford" to make a monthly student loan payment
As a result, these borrowers paid less money than they should have
These borrowers were enrolled in 95,100 income-driven repayment plans
This represents 11% of all income-driven repayment plans the GAO analyzed
These borrowers owed $4 billion of Direct Loans as of September 2017
***

The University of Wisconsin College Democrats are having a cow over Chick-Fil-A.

A University of Wisconsin – Madison College Democrat published an op-ed in the school's student newspaper after she expressed concern over the group's support for Chick-fil-A, citing her sexuality, and other members expressed indifference.

UW Madison student Anna Barry wrote the piece, which was titled, "Dear College Dems: My sexuality is not a joke," regarding comments made in the College Democrats' GroupMe chat on July 17. Barry claimed that the club was preparing for a "statewide volunteering day of action" and that a group member had offered to provide Chick-fil-A to any member who helped knock on doors.

"As a bisexual woman, I responded, reminding the chat that Chick-fil-A funnels money directly to anti-LGBTQ+ organizations," later characterizing the Salvation Army, Fellowship of Christian Athletes, and Paul Anderson Youth Home as "three groups with a clear history of anti-LGBTQ+ discrimination."

Speaking of Chick-Fil-A restaurants, Why do you see so many Chick-Fil-A restaurants?
Everyone who loves the famous Chick-fil-A sauce—this is the secret ingredient that makes it so addictive, by the way—will be jumping for joy when they learn that it's one of the cheapest fast food chains to open.

Chick-fil-A has the eighth highest sales out of all fast-food chains in the United States, however, to open a franchise it will only cost you $10,000. To give you some perspective, it costs between 1 to 2.3 million dollars to open up a McDonald's and that doesn't include the $45,000 franchise fee and a slew of requirements you have to meet. On top of the low cost, Chick-fil-A pays for all startup costs and the buyer doesn't have to meet a threshold for net worth or liquid assets.
***

There are other conspiracies out there besides the Russia collusion conspiracy. No, Lyme Disease is not a military bioweapon.

Could Lyme disease in the U.S. be the result of an accidental release from a secret bioweapons experiment? Could the military have specifically engineered the Lyme disease bacterium to be more insidious and destructive – and then let it somehow escape the lab and spread in nature?

Is this why 300,000 Americans are diagnosed annually with this potentially debilitating disease?

It's an old conspiracy theory currently enjoying a resurgence with lots of sensational headlines and tweets. Even Congress has ordered that the Pentagon must reveal whether it weaponized ticks.

And it's not true.
***
The search for depression treatment continues. Compound found in red wine opens door for new treatments for depression, anxiety

Like to unwind with a glass of red wine after a stressful day? Don't give alcohol all the credit.

New research has revealed that the plant compound resveratrol, which is found in red wine, displays anti-stress effects by blocking the expression of an enzyme related to the control of stress in the brain, according to a University at Buffalo-led study.

The findings shed light onto how resveratrol impacts neurological processes. According to the Anxiety and Depression Association of America, depression and anxiety disorders affect 16 and 40 million people respectively in the United States.

"Resveratrol may be an effective alternative to drugs for treating patients suffering from depression and anxiety disorders," says Ying Xu, MD, PhD, co-lead author and research associate professor in the UB School of Pharmacy and Pharmaceutical Sciences.
***

Do you work out? Do you want to work out harder? Music will assist. What songs make you work out harder.

Before every match, Serena Williams reportedly listens to Flashdance…What a Feeling by Irene Cara, a song that helps her to gather her strength and prepare her mind before the trials ahead. For workouts, she's a fan of Kelly Clarkson's Stronger (What Doesn't Kill You) and P!nk's Just Give Me a Reason. Last year's US Open champion Naomi Osaka, meanwhile, claims that Eminem and Nicki Minaj were crucial to her success.

You don't need to be an elite athlete like Williams or Osaka to know that a good song can get you pumped up and motivated. Everybody has a song or playlist to help get them through a jog or workout. But can it ever do more than that? Can music boost your actual performance as well as your mood?

Psychologists and sports scientists have taken these questions very seriously – and their discoveries could help us all create the perfect power playlist for the summer.
***

It's not my job to drive the train,
The whistle I can't blow.
It's not my job to say how far
The train's allowed to go.
It's not my job to blow the horn,
Nor even clang the bell.
But let the damn thing jump the track
And see who catches hell.
Autonomous trains are ready to roll.>

If all goes as planned in August, a freight train will chug down a track near Pueblo, Colo.—entirely controlled by computers. Humans in the locomotive will merely observe, as the latest in artificial intelligence and sensor technology puts thousands of tons of steel through its paces.

The experiment, on 48 miles of track at the railroad industry's advanced testing ground, is a big step in the push for autonomous train technology. The outcome could fundamentally alter the railroad industry.

While still a huge, highly profitable business, railroads move less freight than they did 10 years ago, and their biggest customer—the coal industry—is in long-term decline. Almost $700 billion in cargo moved by train in 2017, the latest government figures show, but trucks carried far more, over $12 trillion.
***

So much for bipartisanship. Not one piece of f*cking sh!t Democrat Not one Democrat attended the President signing the 9-11 bill extending funds for first responders.

A White House official told the pool reporter that every single member of Congress was invited to the ceremony but none of the Democrats showed up to the event.

"Following up on the guest list the White House provided for the 9/11 event—which notably did not include any Democratic lawmakers—an official tells me the following on background: Every member of Congress was invited to attend today's event," the reporter said.

Some Republican members attended, including Sen. Deb Fischer (R-Neb.), Rep. Mark Meadows (R-N.C.), and Rep. Peter King (R-N.Y.).

How utterly childish.
***
Topline: Capital One said Monday that sensitive financial information—including social security and bank account numbers—from over 100 million people were exposed in a massive data breach that led to the arrest of former Amazon employee Paige Thompson, a hacker who lives in Seattle.
***
Face Book live. Instagram, Twitter, sexual hookup apps. The next logical step: Live streaming funerals.

In a culture obsessed with tweeting and Instagramming every moment of life, it's little surprise that streaming extends to death. Funeral livestreaming services have been around for more than a decade, but the practice has recently exploded in popularity, says Bryant Hightower, president-elect of the National Funeral Directors Association. He estimates that nearly 20 percent of US funeral homes now offer the service—a big number in an industry resistant to change—in response to demand from clients. Tech-savvy entrepreneurs offer livestreaming as a service to hesitant funeral directors.
***
The ONT Musical Interlude
&&&
Born on this day: July 30, 1941 - Paul Anka
Paul Anka, singer, (1957 UK & US No.1 single 'Diana'. The single sold over 9 million copies world- wide). Wrote many classic songs including: 'It Doesn't Matter Anymore', 'Puppy Love' and the lyrics to 'My Way.' via thisdayinmusic.com
***

Tased and arrested before sunset. Nice. Genius Award Winner.

PITTSBURGH (KDKA) — A police officer needed more than a dozen stitches to his face after authorities say he was punched by a man accused of being aggressive to his neighbors at a block party.

Pittsburgh Police say they had to use a Taser to bring 48-year-old Charles O'Leary into custody.


(Source: Allegheny County)

According to police, it all started around 6:30 p.m. Sunday when officers were called to Shady Avenue over a fight at a block party.
***

An older story just coming to light. Not a barn raising but a pizzeria raising. Tonight's Feel Good Story of The Day.

A compassionate pizzeria owner had a reputation for ensuring that his Amish neighbors never went hungry—so when his rural restaurant later burned down, they were sure to repay their debt.

Just before Christmas in 2013, Delta Pizza burned to the ground. It was a big deal in the tiny hamlet of Delta, Pennsylvania. The remote town of about 700 people on the Maryland border doesn't have a lot of options when it comes to where to eat.


Then, something magical happened.

"We're cleaning up and I heard this noise outside, like a train was coming through," says Sal Ferranti, the owner since his father, Guiseppe, died in 1999. "It was 30 Amish men in buggies. They helped for one day with the demolition of the building."
***

Tonight's ONT has been brought to you by Correct Posture.

Notice: Posted with permission by the Ace Media Empire and AceCorp, LLC.

posted by Misanthropic Humanitarian at
10:06 PM
|
Access Comments