« Soyboy Tweet-Party Thread!
|
Main
|
Thursday Seftonless Morning Report (7/25/19) »
July 24, 2019
Wednesday Overnight Open Thread (7/24/19)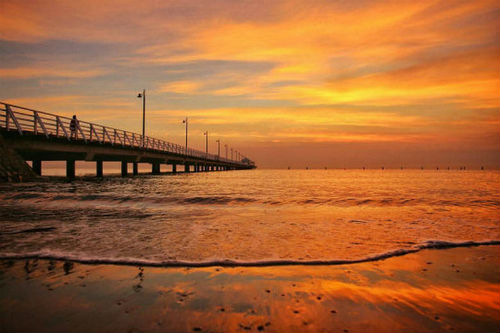 ***
The Quotes of The Day

Quote I

"I've got people that live down there that have said it's just absolutely just a joke," "But that's what this whole country has been with the people that we've got running it. So, hopefully, we can get something done. You know, you've got the far-left Democrats that are just absolutely against helping anybody. They don't want Donald Trump getting any credit. He doesn't want the credit. He just wants to get it done. He's a doer. It's a slow process, and you know hopefully, he can get things done in his way, and that's really the only way." Tommy Tuberville

Quote II

"Starting today at prisons around the country, nearly 3,100 inmates are being released from Bureau of Prisons custody due to the increase in good conduct time applied to reduce their sentences under the First Step Act,"Deputy Attorney General Jeffrey Rosen

Quote III

[The pretense] certainly does not benefit minority children. To the contrary, they are its greatest victims. African American students disproportionately go to school with other African American students. . .If teachers fail to keep order in those classrooms out of fear that they will be accused of racism, it is these minority students who will suffer most.

Children can't learn in disorderly classrooms. Gail Heriot

Quote IV

"And I think that if Donald Trump is re-elected, and in the second term maybe a reporter ends up in jail, maybe one of those investigators being investigated for the third time now ends up in jail, I think that every Democrat that blinked when this document came out will have some explaining to do." Nicole Wallace

Quote V

How does 13 seconds of "Send her back!" compare with the chant of the mob that shut down midtown Manhattan in December 2014: "What do we want? Dead cops! When do we want it? Now!"

This past week revealed anew what we Americans think of each other, which portends trouble ahead for the republic.Patrick J. Buchanan
***

To be kind to Robert Mueller, the doddering old man was in over his head today. So much for the case for impeachment.

If Democrats believed that Robert Mueller would provide them with additional ammunition for an impeachment inquiry, they made an extraordinary miscalculation. Not only was Mueller often flustered and unprepared to talk about his own report—we now have wonder to what extent he was even involved in the day-to-day work of the investigation—but he was needlessly evasive. In the end, he seriously undermined the central case for impeachment of President Donald Trump.

The often-distracted Mueller didn't seem to know much about anything. The very first Republican to question him, House Judiciary Committee Ranking Member Rep. Doug Collins, forced Mueller to correct his own opening statement. In it, the former FBI director had asserted that the independent counsel "did not address collusion, which is not a legal term."
***

"Gin, Sex, Malaria, and the Hunt for Academic Prestige. How the misadventures of Margaret Mead, Reo Fortune, and Gregory Bateson shaped anthropology."

living room in Grantwood, N.J., has a good claim to being the birthplace, in the late 1920s and early 1930s, of a new science of humankind. Amid the demands of advising and fund-raising, the chair of the Columbia University anthropology department, Franz Boas, had decided to host regular Tuesday evening seminars at his suburban home. His students, passing plates of oatmeal cookies, were elaborating a way of seeing the world. They called it cultural relativity. Their essential finding was that societies did not come rank-ordered as civilized or primitive, moral or deviant. Each culture was only a sampling taken from the vast inventory of possible human beliefs and practices.

Graduate students, established scholars, and visiting academics exchanged reports from the field. Ruth Benedict, a junior professor, had been recasting her earlier work on the American Southwest and editing articles for the Journal of American Folklore. Most of a recent issue had been taken up with a hundred-page study of folk religion on the Gulf Coast, written by the Boas student — and sometime novelist — Zora Neale Hurston. Margaret Mead, another of Boas's advisees, was going through the field notes on the Omaha nation that she had compiled with her husband, Reo Fortune. Her Coming of Age in Samoa, a publishing phenomenon when it appeared in 1928, was still selling briskly in Manhattan bookshops.
***

The latest from Paul Joseph Watson Language-Warning
***

Drug addiction is a bitch. It's quite bad in Boone County, West Virginia. Wasp spray used as an alternative for meth. H/T redc1c4

The drug crisis in West Virginia is so bad that wasp spray is now being used as an alternative form of methamphetamine, reported WCHS-TV Charleston, West Virginia.

Police are warning about this dangerous trend as it erupts across Boone County, a region in West Virginia known for widespread opioid and methamphetamine use.

"We're seeing this here on the streets in Boone County," Sgt. Charles Sutphin said. "People are making synthetic type methamphetamine out of wasp spray."


State Police have said the wasp spray has already led to three overdoses in the last week.

"In my opinion, drugs are so bad around here. It's so available to people, and then all the time trying things new that we wouldn't even think about," Diana Ferguson said.
***

Smart military blog material. H/T Hank Curmudgeon
***

Vacation. A week without politics.

Then the squirrels get chased away by my two dogs, Bam-Bam and Junior—one a mentally retarded 80-pound Pit Bull/American Bulldog mix, the other a canny and manipulative 30-pound Boston Terrier/Boxer mix. With the squirrels chased away, they proceed to have a tug-of-war over a rubber strap. Junior almost always wins. And unless Junior happens to sniff Bam's ass—which happens more than I wish it did—I don't have to think about homophobia or Pride Month.

And this girl next to me. If Mick Jagger had her lips, The Rolling Stones would have outsold The Beatles. She's so beautiful and kind…and so humble, she doesn't even realize it.

A world without politics feels like heaven.
***

Let's hear it for socialism. Wonderful, life to get worse before it gets better.

Widespread electricity outages could become the new normal in Venezuela, experts have warned, as the country struggled to restore power after a massive blackout that left millions without power or access to the internet.


The energy minister, Freddy Brito, said on Tuesday morning that power had been restored in Caracas and at least five states after the outage which the government blamed on an "electromagnetic attack" at hydroelectric dams in the south of the country. About 80% of Venezuela's grid is served by hydropower.

But energy analysts were deeply suspicious of government claims, arguing instead that years of corruption and mismanagement have eroded Venezuela's energy capacity.
***
There are much, much better places to observe marine wildlife than in a one-man kayak.
If you're looking to get an up-close-and-personal look at some of the world's largest organisms, nothing will give you a more intimate encounter than a kayak. As you're about to see, however, a kayak can also get you a little too close.

You've probably seen some of the videos that highlight kayak fishermen that hook into a fish bigger than their boat, whether that's a big game fish or a large predator, such as a shark.
***

Feral mother kills her child in fistfight.

Is this really something that people need to be told?

A 26-year-old Georgia woman has been charged with felony murder, first-degree cruelty to children, second-degree cruelty to children, simple battery and affray.

Karen Lashun Harrison from Moultrie, Georgia, got into a fight in front of a beauty store while holding her 3-month-old son. During the exchange, Harrison dropped her son onto the pavement in the parking lot but continued the fight instead of checking on her son.
The ONT Musical Interlude
&&&
***
Try sweet nothings not the vice grip. Genius Award Winner.

A Florida Woman arrested early yesterday for grabbing her husband's genitals with "such force that the victim crumpled over and had trouble walking" told cops that she was just trying to "arouse" her spouse "in an effort to have sexual intercourse."

According to cops, Anastacia Tasch, 44, approached her husband while he was asleep around 5:30 AM on the living room couch in the Tampa-area home they share with their two children.
***

A vet climbs a flag pole to fix a flag. Tonight's Feel Good Story of The Day. H/T Hrothgar
***

Tonight's ONT has been brought to you by Deplorables.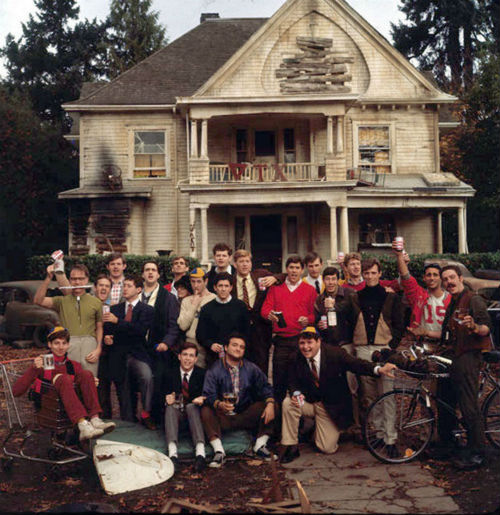 Notice: Posted with permission by the Ace Media Empire and AceCorp, LLC. Contrary to popular belief The ONT is available in all 57 states, Puerto Rico and Faber College.

posted by Misanthropic Humanitarian at
09:58 PM
|
Access Comments