« Is This Something?
|
Main
|
The Morning Report - 07/19/19 »
July 18, 2019
Swave And De-Boner ONT
So what do you jokers feel like doing tonight? Maybe take in a moo-vie?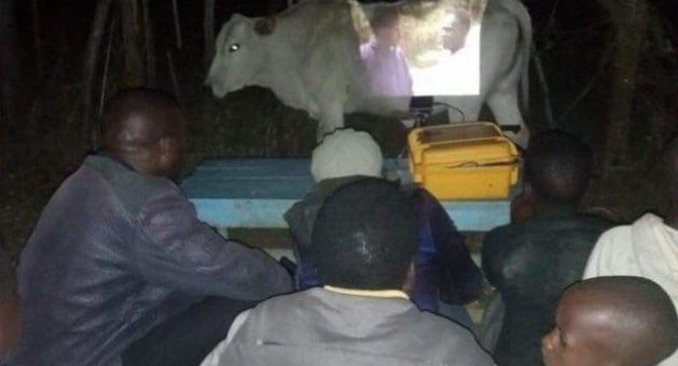 Hate Chicken
Isn't it awful that Chick-fil-a is now the third largest food chain in the nation? I mean, where else can you find such horrible, hateful people? And the crowds! Terrible. Why, you never know when some crazy, raucous mob scene is going to erupt.
And on top of all that, their chicken is just awfully delicious. No thank you.

What I Did Last Sunday
I'm actually rather pleased with how it turned out.

History
I pride myself on knowing more than a little bit about history, and I'd never heard the story recounted in this article.
What Ted Cruz Got Wrong About Nathan Bedford Forrest Day
I'm still not ready to forgive his post-war actions, but this is an interesting example that shows that people are more complex than we think.

Forget Yoko
Next time y'all misbehave, I'm gonna punish you with an ONT that's nothing but this clip, over, and over, and over, and over.

Amusing Stuff
Dad's 5-year-old daughter's hilarious answers to his questions have the internet screaming.
There is some funny stuff there, no doubt, but I also note this:
Comedy writer James Breakwell

Isn't it odd how someone who is by profession a comedy writer just happens to have a 5 year old who constantly says funny things that he can promote on Twitter? Maybe it's just the cynic in me, but I'm sure he's just sharing this stuff for the general amusement of the world, and surely not making it up to advance his career in any way. Of course not. And the fact that his 7 and 3 year old are also featured, well, that can only mean that the apples don't fall far from the tree, right?
I'm not the only one who finds this kind of thing suspicious.: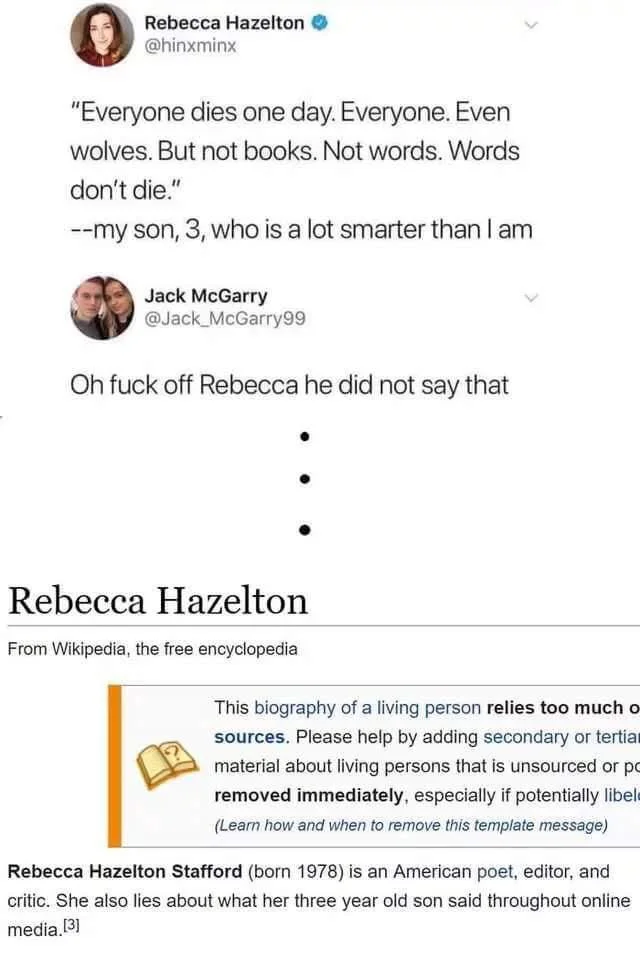 Little is 14 and legitimately funny. Ask anyone who has met him. Know what he said when he was 3?
Daddy! Poo is brown!
Tweet of the Week
That guy's a future star, maybe a future president.

Road Trip!
Four kids steal parent's car and run away on 600-mile road trip
They were finally stopped by a herd of young goats blocking the road. When apprehended, the eldest was heard to say 'We would have gotten away with it if it wasn't for those meddling kids"
Can It Play 'Paper Lace'?
Tonight's ONT brought to you by AlextheChick: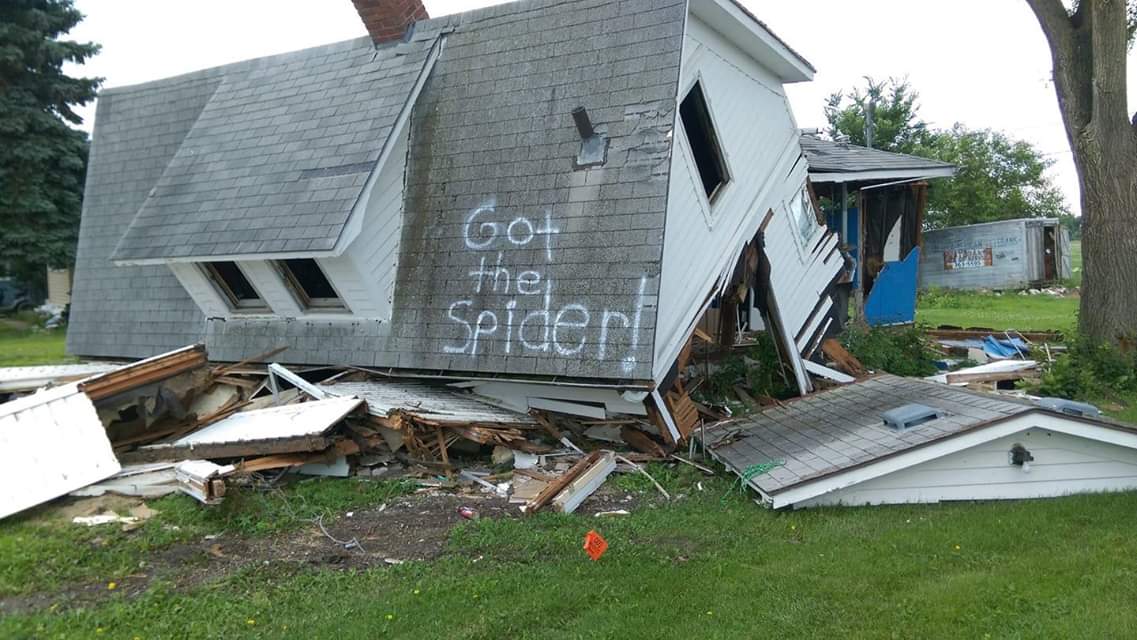 posted by WeirdDave at
10:00 PM
|
Access Comments