« Food Thread: It May Be Hokey, But
Poke Is Good!
|
Main
|
Sunday Overnight Open Thread (6/23/19) »
June 23, 2019
Gun Thread: Mail Call! [Weasel]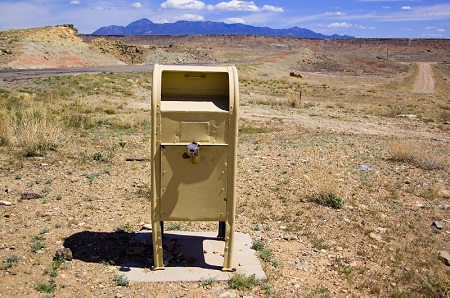 We recently had a couple of good questions in the comments regarding barrels, and I thought I'd save them as Gun Thread topics. Pretty smart of me, huh? So without further a-doo-doo, let's take a look shall we?

The first question comes from our pal Gref who asks:
What's your barrel cleaning process and materials? And how clean is clean enough, when it comes to copper deposits? (I've only found about 3.6 million different opinions on those topics on the InterWebs!)
Well there are two answers which depend on which gun I'm cleaning. Let's start with the easy one first, which is for the guns I use for recreational shooting. These are the handguns and rifles I take to the range just for the joy of shooting itself, where a score is not being recorded and it's all just for funsies. The answer, honestly, is I do not do much at all. Digging waaaay back in the archives. we find this topic sort of addressed in the September 23, 2018 Gun Thread. Warning: Don't comment in old threads! Anyhoo, to understand my answer, one first has to appreciate that I'm pretty lazy, and all I'm trying to do is keep them properly lubricated and functioning while prohibiting any sort of rust. Rust isn't a big problem for me because I control humidity in my gun safes and keep a light coating of oil on everything. I go hundreds and hundreds of rounds without really "cleaning" anything. Having said that, I have never had any type of malfunction with any of my firearms due to what some of you will no doubt consider a neglectful cleaning and maintenance protocol.
When I do clean these guns, I keep the process pretty simple, and let's call this the:
Basic Cleaning
I like Hoppe's 9 and I use a lot of it with WeaselWoman's toothbrush to get the visible crud out of the nooks and crannies. For stainless steel revolvers, I use a tack cloth with polishing compound on the cylinder face to keep them from looking like crap. If I've said it once I've said it a thousand times, range babes are not attracted to a crappy looking cylinder face. For barrels (both handguns and rifles) my process is to run H9 saturated patches through a couple times first, then either a bronze or nylon brush (with more H9) until it slides through without resistance. Then it's alternating wet/dry cotton patches until they come out clean. If that's taking too long, I may go back through a few more times with the brush to remove stubborn deposits, then repeat the wet/dry patch process. Finally, I wet a patch with oil and run it through the barrel, being careful to keep the chamber dry All in all, I suspect it's about what everyone does, and I do not worry about copper fouling much, if at all. If I'm not in a hurry and want to remove copper fouling the easy way then I use a product called Wipe Out which does an excellent job. Spray the foamy solution into the barrel, leave it overnight, and patch it out the next morning. I will say I also pay a little more attention to my carry pistol, cleaning and maintaining it on a slightly more frequent basis.
And then we have:
More Better Cleaning
This is typically reserved for my match rifles. I'm still lazy as shit, but accuracy degrades significantly unless these barrels are kept pristine, and I clean them meticulously at the end of every day. I never let these barrels go more than 100 rounds without being cleaned, ever. My daily match gun cleaning process is exactly as described above, except I use a Gradient Lens Borescope to inspect the chamber and rifling each day.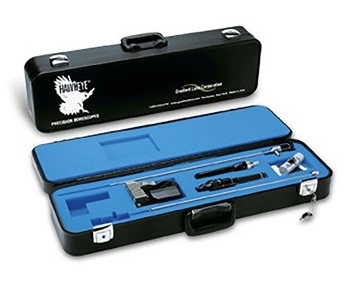 Gradient Lens Borescope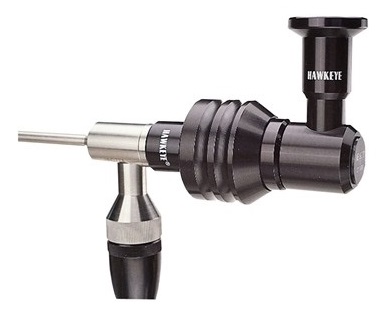 optional angled eyepiece
The borescope is a precision optical instrument and represents something of an investment at around $2,000 with the optional angled eyepiece. If you're really serious about seeing inside your barrel, this is the way to go. Again, I use the basic method daily and rather than Wipe-Out I use J-B Bore Compound to remove any remaining copper fouling. A few passes with a small amount of the bore paste on a cotton patch is usually sufficient, but in cases where deposits are stubborn, I may go back with a bronze brush and repeat the entire process until the rifling is clean. For competition, I shoot the overbore caliber 6.5-284 and my barrels only last about 800 rounds due to chamber erosion, so I'm not worried about wearing out the rifling with a little bore paste.
Thanks and I hope this answers your question, Gref!
I know we have a lot of people who are very conscientious cleaners, but how many lazy people like me do we have? Has your sloth in cleaning and maintenance ever caused a problem?
*****
Our next question comes from Gun Thread regular Semi-Literate Thug who asked something I've wondered about from time-to-time myself:
Parkerizing and similar treatments are done in a hot liquid bath. Is the barrel normally plugged to prevent the surface treatment from reaching the bore?
Parkerizing (or phosphating) is a chemical process of adding a protective coating to steel which gained popularity in WWII. What is this coating, you ask? Well, it's the end result of a process in which a dilute solution of acid and manganese, zinc or iron salts are used to form a crystalline layer on steel which protects the surface from wear and corrosion. It can be done at home, and DIY kits are available, including bore plugs, although I'm not sure I'd try it myself. Anyway, the process requires the surface of the part to be prepared by sanding or bead blasting and then submerged in a heated solution, but how do you keep from parkerizing the inside of the barrel and messing up the rifling or bore diameter? As usual, the answer depends on who you ask, and naturally the internet is full of experts arguing both ways. Apparently the phosphating doesn't "stick" very well to a surface that hasn't been prepared before immersion in the solution, which would support the "don't need to plug" camp, however, Step 1 in the Brownell's Parkerizing Instructions recommends plugging the bore. (Note to the chemists out there: the above few sentences are intended as a quick summary and not intended to represent an exhaustive or particularly technically correct discription of the process - Weasel)
A helpful video of the process is linked HERE.
From Brownell's detailed parkerizing instructions:
TO PLUG OR NOT TO PLUG THE BORE: It is Brownells recommendation that if the firearm is intended to be fired, the bore should not be Parkerized. The smooth surface of the bore will only take a thin Parkerized coating and part of the coating can be removed with a stiff bore brush and by shooting. The problem lies with the fact that the Parkerizing action will etch the bore to some degree. This etching will cause an increased tendency to foul and in all likelihood, degrade accuracy. In addition, all other things being equal, an etched bore will result in higher pressures than a smooth bore. So, Brownells recommends that all bores should be protected from the Parkerizing process. (A possible exception would be chrome lined bores, which, if in good tight condition, are unaffected by the process.) Recommended plug materials are soft wood, neoprene, or other synthetic materials. Gas ports in autoloading firearms must also be plugged. The easiest way to plug these port holes is to use round toothpicks, driven solidly in place.
The Brownell's answer and explanation makes a lot more sense to me than something opined on the Super Badass Gun Genius Forum by a commenter calling himself BubbaX. Plugging the bore doesn't seem complicated, so why not do it? Don't etch your bore, bro!
Has anyone tried parkerizing at home, and if so, what was your experience with the process? For those who haven't, does it look like something you would attempt?
***
Last week we talked about the incredible collection at the Springfield Armory NHS in Springfield, MA and here is an American Rifleman article on the Model of 1903 with S/N 1 on display there. Anyone who misses an opportunity to visit the museum is a retard!
***
And speaking of retarded, here's a
Breitbart News article
on how the mandatory gun confiscation in New Zealand is going. Who could have seen this coming? NZFrank - you and your pals and your guns are always welcome here.
*******
Link-O-Rama
Georgia Arms: Free .22LR Offer!
White Oak Armament: In Stock Uppers
Shooting Sports USA: 12 Best High power Articles
Shooting Sports USA: Trigger Technique
American Rifleman: Marines Adopt Sig Sauer M18
Midsouth Shooters Article: Ballistic Coefficient
*************
Please note the new and improved gmail account morongunthread at gmail dot com. An informal Gun Thread archive can be found HERE. If you have a question you would like to ask Gun Thread Staff offline, just send us a note and we'll do our best to answer. If you care to share the story of your favorite firearm, send a picture with your nic and tell us what you sadly lost in the tragic canoe accident. If you would like to remain completely anonymous, just say so. Lurkers are always welcome!
That's it for this week - have you been to the range?

posted by Open Blogger at
07:00 PM
|
Access Comments