« Gun Thread: Mail Call! [Weasel]
|
Main
|
The Morning Report - 6/24/19 »
June 23, 2019
Sunday Overnight Open Thread (6/23/19)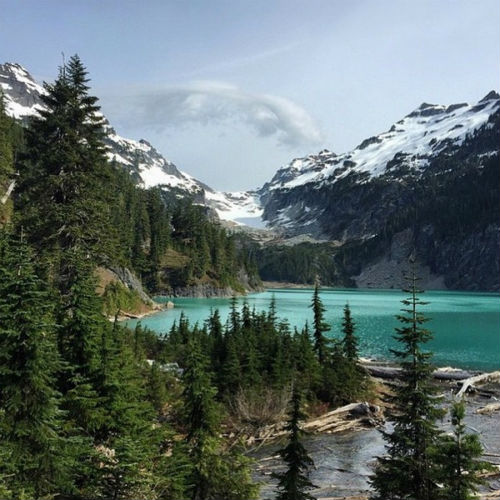 ***
The Quotes of The Day

Quote I

"Our 2019 focus is on operational execution in our restaurants and optimizing the experience for our customers," McDonald's CEO Steve Easterbrook

Quote II

Who wants a U.S. war with Iran?

Primarily the same people who goaded us into wars in Iraq, Syria, Libya and Yemen, and who oppose every effort of Trump's to extricate us from those wars.

Should they succeed in Iran, it is hard to see how we will ever be able to extricate our country from this blood-soaked region that holds no vital strategic interest save oil, and America, thanks to fracking, has become independent of that.Patrick J. Buchanan

Quote III

"I've got the [SNAP] form in my hand and I'm thinking of my financial situation, and I said 'you know, I just can't believe this. So I went down to the second floor of the Sterns County Courthouse, stood in line a little bit, handed in the application and three weeks later I'm getting food stamps, a balance on my EBT card." Rob Undersander

Quote IV

"I'd like to express my deep and heartfelt gratitude to David Gilmour for this utterly remarkable gift. David has a long history of supporting charities and I am honored that he has chosen ClientEarth to benefit from this landmark auction." James thornton
***

Did any of you vote for Kevin McAleenan to set immigration policy? I didn't think so.

The chronic problem of sabotage by bureaucrats hostile to the outsider president shaking up the Deep State will never be solved until unmasking and punishment become the order of the day. That's why it is so heartening that with unusual swiftness, accusations are pointing to the alleged identity of a leaker who successfully delayed implementation of a key Trump policy initiative, the planned ICE raids on illegal alien scofflaws who have defied court orders for theior deportation.

This exercise will – if the allegations are sustained by evidence – help establish a norm of exposing the rat finks that could discourage future saboteurs.

Leaks to multiple media outlets, first reported by the Washington Post, exposed plans for ICE raids on illegal aliens who have gone through the appeals process and ignored court orders for their deportation. As a result, following strong Democrat protests, implementation of the plan has been delayed by two weeks.

In my misanthropic world Mr. McAleenan, would be facing harsh consequences if the accusations are true.
***

It really is a small world after all.H/T Hank Curmudgeon

On a Sunday morning last summer, Pat Reidy, who lives near Wrigley Field in Chicago, received an email from a stranger in France.

"I allow me to contact you," it began. "I am Anthony Paysant a 22-year-old French citizen and I live in the town of Mortain near Barenton, Normandy."

The stranger went on to say that he and his family were very interested in the Second World War and always participated in local memorial celebrations to show their gratitude to the soldiers who had helped liberate France from the German Nazis.
***

Great Britain metropolitan cities continue to be a warm and inviting cities. Nah, just kidding.

Children attacked two gay men with a knife after making homophobic insults towards them. One of the men was left with serious injuries to the head and neck, while the other man escaped with a minor hand injury in the 'appalling and unprovoked attack'. Both men, in their thirties, were walking home in Liverpool around 9.20pm on Saturday when they were approached by three male youths, police said. The offenders are described as between 12 and 15, with one wearing a dark bubble coat and one riding a bike. They insulted the men, before one of the male youths pulled out a knife and assaulted them.
I bet next week's paycheck that the culprits are affiliated with the Religion of Pieces Peace.
***

If the byproduct of vaping was filthy litter, vaping would be legal in San Francisco.

San Francisco became the first city in the U.S. to ban the sale of e-cigarettes Tuesday despite opposition from corner store owners and local vaping manufacturer Juul.
The Board of Supervisors voted 11-0 to approve the legislation introduced by Supervisor Shamann Walton, which is intended to prevent youth from vaping.
"We spent the '90s battling Big Tobacco. And now we see its new form through e-cigarettes," Walton said.
This is a good idea. A youth walking down a San Francisco street for a vape refill might slip on some human feces and fall into a pile of dirty needles. We have to think about the children.
Maybe vapers should self-identify as heroin users.
***

Violating a Minneapolis cop's privacy was an expensive misdeed.

When Krekelberg asked for an audit of accesses to her DMV records, as allowed by Minnesota state law, she learned that her information—which would include things like her address, weight, height, and driver's license pictures—had been viewed nearly 1,000 times since 2003, even though she was never under investigation by law enforcement. In fact, Krekelberg was law enforcement: She joined the Minneapolis Police Department in 2012, after spending eight years working elsewhere for the city, mostly as an officer for the Park & Recreation Board. She later learned that over 500 of those lookups were conducted by dozens of other cops. Even more eerie, many officers had searched for her in the middle of the night.

Krekelberg eventually sued the city of Minneapolis, as well as two individual officers, for violating the Driver's Privacy Protection Act, which governs the disclosure of personal information collected by state motor-vehicle departments. Earlier this week, her case prevailed. On Wednesday, a jury awarded Krekelberg $585,000, including $300,000 in punitive damages from the two defendants, who looked up Krekelberg's information after she allegedly rejected their romantic advances, according to court documents.
***

I'M A JOURNALIST BUT I DIDN'T FULLY REALIZE THE TERRIBLE POWER OF U.S. BORDER OFFICIALS UNTIL THEY VIOLATED MY RIGHTS AND PRIVACY

I SHOULD HAVE kept my mouth shut about the guacamole; that made things worse for me. Otherwise, what I'm about to describe could happen to any American who travels internationally. It happened 33,295 times last year.

My work as a journalist has taken me to many foreign countries, including frequent trips to Mexico. On May 13, I was returning to the U.S. from Mexico City when, passing through immigration at the Austin airport, I was pulled out of line for "secondary screening," a quasi-custodial law enforcement process that takes place in the Homeland Security zone of the airport.
***

That's one way to attract talent. The NSA dares students to break a cyber code challenge.

The National Security Agency's best and brightest cybersecurity experts are putting their skills to the test.

No, it's not by stopping the Chinese or Russians from hacking government systems—though they are doing that too, we think.

Rather, it's by developing a cyber challenge and daring more than 330 schools and 2,600 students to solve it.

Kathy Hutson, the senior strategist for industry and academic engagement at the NSA, said the Codebreaker Challenge has become one of the best ways to attract the next generation of talent to the federal government.


Kathy Hutson is NSA's Senior Strategist for Academic Engagement.
"We are doing the high touch and personal approach to educate and attract students. Through the Codebreaker Challenges, we are using a non-traditional approach, which also teaches good fundamental skills for NSA as well as the nation," Hutson said on Ask the CIO. "In our new employee orientation class, we started to poll all of our new employees as far as how they became interested in NSA. Among the new employees at a recent orientation class, one woman identified that she came to NSA through the GenCyber camps, which NSA hosts, and what sealed the deal for her was participating in the Codebreaker Challenge."
***

Just how the f*ck do you politicize a benign hobby? This is how.

Knitting And Crochet Site Bans Any Posts Supporting Donald Trump
How crazy has the left gotten? They're even forbidding speech on knitting sites.
***
In last night's ONT the following comment was made:

554 Hey MH/Ace/any other co-blogger, long time listener (a REALLY long time) first time caller. Love the show.
Hey, how do I submit tips? This post will be in the mid-500's so most likely, no one will see it. But I just read a post on an Australian blog (I'm Aussie) that I thought had merit and may be of interest to all morons.

http://catallaxyfiles. com/2019 /06 /22 /jupes -on -veteran -suicides -poor-service -delivery -or- poor-training/(Remove all the spaces to get the link to work. Comment rejected because "long strings are annoying" apparently)

That's the article in question. I wonder if the US has a similar experience?
Posted by: Shaun at June 23, 2019 01:13 AM (v0Emz)

It isn't only the U.S.A. that has an alarming veteran suicide rate, so does Australia .Veteran suicides poor service delivery or poor training?
***
The ONT Musical Interlude
On this day: June 23, 2003 - Diana Ross
Diana Ross appeared in court and testified that she was coerced and felt intimidated into taking a breath test that showed her blood alcohol level was 0.2 (well over the 0.08 limit). The singer said, "If I didn't take the breath tests, I was either going to go to the hospital or to jail". After the hearing, Ross asked the judge if it would be possible to have court paperwork processed using her married name of Diana Naess. The City Magistrate said he thought it was "a little late" for that now. via thisdayinmusic.com
***

Arrested with fake erect penis, gun and hair conditioner? No, not Florida man. Genius Award Winner.

A Tuscaloosa County man accused of impersonating a ride-sharing driver has been arrested and indicted on multiple charges.

Tommy Beard was arrested in March, and charged with two counts of kidnapping and impersonating a transportation network company driver.
***

She self-identified as a winner. Tonight's Feel Good Story of The Day.

A teenage tennis star hopes to go all the way to the top after earning the Wimbledon wildcard - despite having only eight fingers and seven toes.

Fran Jones, 18, was born with rare genetic disorder ectrodactyly-ectodermal dysplasia cleft lip/palate - commonly known as EED or EEC.

It means that she was born with webbed fingers and, after countless operations, today has three fingers and a thumb on each hand, four toes on her left foot, and just three toes on her right foot.
***
Tonight's ONT has been brought to you by Gray Pride.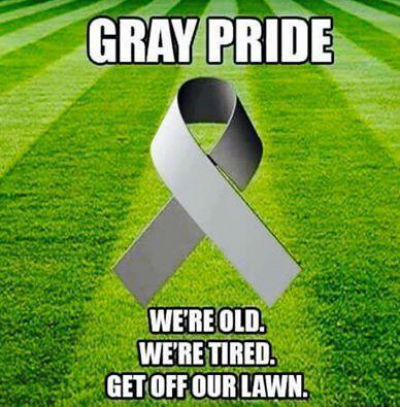 Notice: Posted with permission by the Ace Media Empire and AceCorp, LLC. The ONT was produced in a facility that may use ibuprofen, acetaminophen, Glucosamine Sulfate and ice.
ONT Tips, loose change, drink tokens, burner phones and heating pads to petmorons at gmail dot com.

posted by Misanthropic Humanitarian at
10:02 PM
|
Access Comments