« Alexandria Donkey-Chompers: What Is This Strange "Garbage Disposal" You Speak Of?
|
Main
|
The Morning Report - 5/8/19 »
May 07, 2019
Tuesday Overnight Open Thread (5/7/19)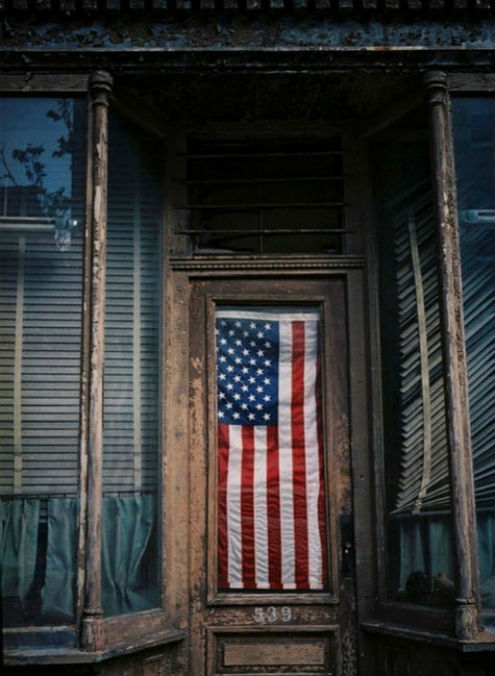 ***
The Quotes of The Day

Quote I

"Steady reductions in sea ice are opening new passageways and new opportunities for trade. This could potentially slash the time it takes to travel between Asia and the West by as much as 20 days. Arctic sea lanes could come before—could come [sic] the 21s century Suez and Panama Canals." Secretary of State Mike Pompeo

Quote II

If you're unreliable it doesn't matter what your virtues are, you're going to crater immediately. So doing what you have faithfully engaged to do should be an automatic part of your conduct. You want to avoid sloth and unreliability. Charlie Munger

Quote III

Now, smack me upside my bald-ass skull and call me Pappy Yokum, but maybe I missed the part where these unduly powerful media monopolies explained exactly why any of those they banned were even remotely dangerous, much less actively violent. Jim Goad

Quote IV

"It attracts attention to him and he gets points for being open and honest and gives people a chance to affirm their lack of prejudice. I think Beto O'Rourke may be regretting that he's straight." Retired US Rep. Barney Frank (D-MA)
***

Would you like to visit Kentucky for a vacation? The ONT has a suggestion for you.

Twice a year, firearm enthusiasts meet at the Knob Creek Gun Range in Bullitt County, Kentucky, for an event billed "the world's largest machine-gun shoot." Visitors can avail themselves of a wide variety of powerful weapons, including magazine-fed and belt-fed machine guns, automatic rifles from the 1930s, and more exotic artillery, like a full-size cannon.
***

Another Democrat who opposes freedom of speech, so what else is new? Hopefully they have Nick Sandmann's attorney on speed dial.

Pennsylvania state Rep. Brian Sims, a Democrat and LGBT activist, offered a $100 reward for anyone who could release the personal information of three young girls protesting outside of a Pennsylvania Planned Parenthood.

"What we've got here is a bunch of protesters. A bunch of pseudo-Christian protesters who have been out here shaming young girls," Sims said in a livestreamed video posted Monday.

"So, here's the deal: I've got a $100 for anyone who will identify any of these three," Sims said as he approached a woman and three teenagers. Sims calls them "white," but one protests, saying she is "far from white."
***

An amazing business feat Amazon can ship to 72% of American within one day.

A closer look at Amazon's delivery network illustrates why the company is now ready to make one-day shipping the default for its Prime members.

Amazon is already capable of offering same-day and next-day delivery to 72% of the total U.S. population, including almost all of the households (95% or more) in 16 of the wealthiest and most populated states and Washington, D.C., according to a report published in March by RBC Capital Markets.

The vast delivery network is the result of significant investments over the past four years, a period during which Amazon built out fulfillment centers across the country, nearly tripling its U.S. logistics infrastructure, RBC said. Amazon has added roughly double the amount of distribution space Home Depot currently owns.
***

Reason #997 why I detest people fashion. Nose hair extensions are "in".

It looks like someone decided to grab their extra eyelashes and stick them up their nose, and then decided to call it a trend. Because well, what's one more trend, right? Introducing the latest beauty trend that we didn't ask for and are very terrified of: The Nostril Hair Extensions.
***
Open borders? If we can't take care of our own, how in the hell are we going to care for people pouring into our country?

It was last July, somewhere around Malibu on the Pacific Coast Highway, when I first noticed the RVs. Miles and miles of vintage cream-colored RVs parked bumper to bumper along the inland shoulder of the PCH. My first thought was that they must have belonged to tourists spending a day at the beach. But they were still there at night, stretching down the shoulder of the highway like a caravan caught in purgatorial gridlock, no closer to entering the city than to escaping it.

I started reading about the homeless camps spreading across the western United States around 2014. My initial impression was that the stories were paranoid allegories about late capitalism and American greed—postscripts of a sort to the rumors of encroaching FEMA camps from the previous decade, not meant to be taken literally. But the reports didn't go away, and at some point I started to wonder if they could possibly be true, and—if they were true, and dust-bowl-era settlements were cropping up across American cities—how it wasn't bigger news.

I'd read in one account that it was a crisis of rising housing costs and stagnating wages, and then, in another, that it was a crisis of drug addiction, mental illness, and deinstitutionalization. Were warm weather and welfare benefits drawing homeless people from other states to the West Coast? Had progressive governments, fearful of infringing on the rights of even the most disturbed people on the streets, effectively ceded public spaces to unincorporated settlements? Were business interests and real estate developers to blame, or was this the consequence of family breakdown and social atomization?

I wanted to see for myself, so I went out west.
***
The Forehead (Paul Begala) remains an asshole to this very day.


Former President Clinton adviser Paul Begala joked on CNN's "Cuomo Prime Time" that any of the Democratic presidential candidates could "shoot my dog" and still have his support against President Trump.

"I'm a JFK Democrat. I will pay any price, bear any burden, oppose any foe to ensure the defeat of Donald J. Trump," Begala said on Monday. "You can be Medicare for all or not. You could shoot my dog and, if I think you can beat Trump, I'mma be for ya."

If John F. Kennedy were alive today he wouldn't be accepted by the current Democrat party. Talk about white privilege.
***

So you want some directions?
***

Quite the obstacle course and it's called by Bob Menery. NSFW
***
The ONT Musical Interlude
&&&
7 May 1991
Wilson Pickett was arrested after running into an 86 year old man and yelling death threats whilst driving his car over the mayor's front lawn in Englewood, New Jersey. Pickett was charged with driving with open bottles of alcohol in his car. via thisdayinmusic.com
***

When you're three times over the legal limit of intoxication, best to leave the lawn mower alone unless you're a Genius Award Winner.

A Florida Man a blood alcohol level of 0.241 was arrested after crashing a lawnmower into a police cruiser.

68-year old Gary Wayne Anderson faces DUI charges after causing minor damages to the bumper of the vehicle.

The Florida Man told deputies he "didn't cause any damage" and that he was drunk.

He was also unable to perform field sobriety tests and accused the police of poisoning him.

According to police, Anderson's driver's license has been suspended since March 1978. He also has two prior DUI convictions from 1987
***
Persistence and spirit all wrapped up into one individual. Tonight's Feel Good Story of The Day.

After being told that he would never live a normal live following a spinal cord injury, this man is riding his powered wheelchair 2,900 miles from Los Angeles to Washington D.C. in order to raise money and awareness for the 6 million individuals and wounded service members in the US living with paralysis.

In 2006, Janne Kouri was paralyzed from the neck down after he suffered a spinal cord injury. He was told by countless experts that he would never recover and never lead a normal life after the accident.
***

Tonight's ONT has been brought to you by AoSHQ Break Room Microwave.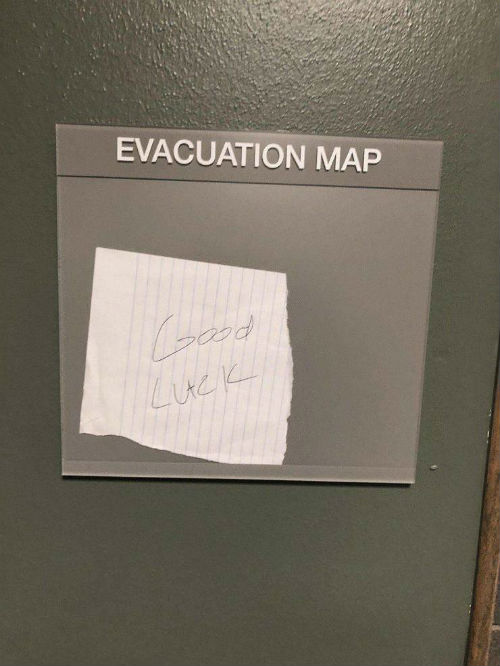 Notice: Posted with permission by the Ace Media Empire and AceCorp, LLC. Contrary to popular belief The ONT is available in HI, AK and PR.

posted by Misanthropic Humanitarian at
10:03 PM
|
Access Comments