« Gun Thread: Reloading 101 Pt. 5: Assembly!! [Weasel]
|
Main
|
The Morning Report - 5/6/19 »
May 05, 2019
Sunday Overnight Open Thread (5/5/19)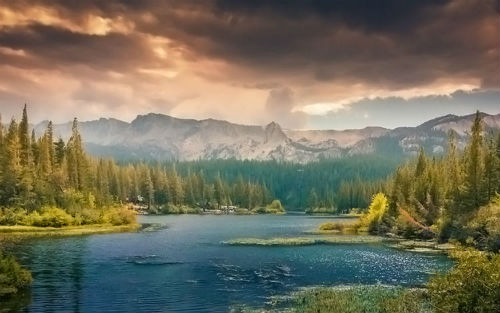 ***
The Quotes of The Day

Quote I

Anyone who has had any truck with UK Tories over the decades knows that large numbers of them are devious, duplicitous, slimy, oleaginous, frankly repellent and utterly treacherous. But it didn't matter because, when all else failed, their selling point was competence. After less than three years of Theresa May they're now in the difficult position of having to market a not obviously winning combination of incompetence-and-betrayal. Mark Steyn

Quote II

Well, it's worked. Because I think that I am channelling many members of the American public who feel that these past two years have been disheartening for people who believe in justice. The reason that I say that is because you see in the Mueller report ample evidence laid out of obstructionm of what Robert Mueller considered obstruction, but nothing happens. You see violations of the emoluments clause, but nothing happens. You see nepotism, but nothing happens. Alisyn Camerota

Quote III

"In keeping silent about evil, in burying it so deep within us that no sign of it appears on the surface, we are implanting it, and it will rise up a thousand fold in the future. When we neither punish nor reproach evildoers, we are not simply protecting their trivial old age, we are thereby ripping the foundations of justice from beneath new generations." Aleksandr I. Solzhenitsyn
***
No planning went into robbing this store.
***

Boeing launches another technical breakthrough in Japan after so much bad publicity over the 737 Max 8
They say Trudeau is looking at these for Canada.
***

First he told the Paris Climate Accord participants to piss off. Now, President Trump tells the the United Nations to go pound sand when it comes to guns.

An effort to globalize gun control via the regulation of "conventional arms," the Arms Trade Treaty was approved by the Obama Administration in 2013. Thankfully, it was never ratified by the U.S. Senate so it never became binding here in the Land of the Free.

But because former Secretary of State John Kerry actually signed the darn thing at the behest of Obama, it was still a threat waiting in the wings. While GOP lawmakers in Congress passed amendments year after year banning the Dept. of Defense from using taxpayer dollars to promote the treaty, which is the best they could do to keep it from gaining momentum stateside, it needed a POTUS to officially kill it.

Trump did exactly that at the National Rifle Association Annual Meetings and Exhibits in Indianapolis, IN.

"We will never surrender American sovereignty to anyone," Trump said during his NRAAM address. "We are taking our signature back."
***

It appears that Germany is doomed. The number one boys baby name in Berlin is Mohammed.

Mohammed was the most popular first name for baby boys in Berlin last year, it has emerged.

The Association for German Language revealed that the name was among the ten most popular in six of the country's 16 states.

As well as the state of Berlin it featured near the top of the list in Berlin, Hamburg, North Rhine-Westphalia, Saarland and Hesse in the 2018 figures.

In Germany as a whole it was 24th on the list, when its various spellings and use in children's middle names were added together.
***

If you work at MSNBC you must wear a really thick protective layer of aluminum foil on your head. The latest conspiracy theory: Businesses during the JEF presidency undermined him.

MSNBC Chris Hayes conspiracy theory: Trump economy surging because businesses undermined Obama

How quickly MSNBC moved from blaming the Russians for everything to blaming millions of business owners.
***

Who would have thought that poor weather station placement would lead to bad climate change summer.>
***

Before becoming a US Senator, Bernie Sanders was mayor of Burlington, VT. And a cable TV star.

When Bernie Sanders was mayor of Burlington, Vermont, he had a cable access show called Bernie Speaks. In this 1988 episode, Sanders spoke to a couple of affable goth kids about capitalism, fashion, politics, anarchy, and society.
***

NSFW
***
The ONT Musical Interlude
Born on this day: 5 May 1942
Tammy Wynette, US Country singer, 1968 US No.19 and 1975 UK No.1 single 'Stand By Your Man'. Known as the first lady of country music. Had the 1991 hit with The KLF 'Justified and Ancient' which became a No. 1 hit in eighteen countries. She died from cardiac arrhythmia aged 55, on 6th April 1998 via thisdayinmusic.com
On this day: 5 May 2015
American rock bassist Craig Gruber died of prostate cancer in Florida aged 63. He is best known as the original bassist in Rainbow and also played in Elf with vocalist Ronnie James Dio and worked with guitarist Gary Moore. via thisdayimusic.com
***

Two less stellar citizens are free to roam about. Genius Award Winner.

Evans is accused of accidentally shooting his friend, 22-year-old Kyree Kennedy, of Success Avenue, in the head while the two were in the middle of a drive-by shooting on May 2, 2017.

Kennedy was found slumped over in the driver's seat of his car shortly before midnight on Read Street. He was pronounced dead at the scene.

Police said witnesses told them Evans had gone for a ride with Kennedy to Read Street to shoot up a car that belonged to a person Kennedy had an ongoing feud with.

As they approached the target car, police said, Evans began firing from the front passenger seat across Kennedy and out the driver's side window. But at one point, Kennedy turned his head and one of Evans' shots struck him instead, police said.
***

Heartwarming and Tonight's Feel Good Story of The Day.
***
Tonight's ONT has been brought to you by The Wild Side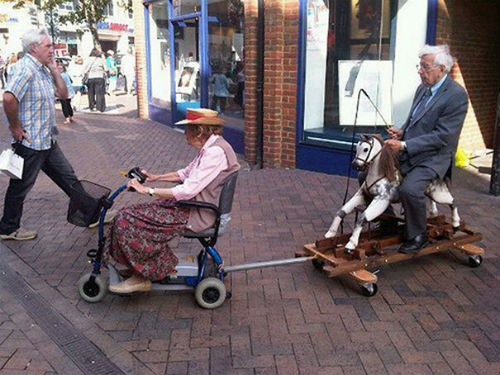 Notice: Posted with permission by the Ace Media Empire and AceCorp, LLC. No animals or children were injured in the production of this ONT.
Weekly commenter stats for week of 5-5-2019

Top 10 commenters:
1 [555 comments] 'artisanal 'ette' [77.85 posts/day]
2 [492 comments] 'garrett'
3 [448 comments] 'rickb223'
4 [404 comments] 'Insomniac '
5 [395 comments] 'TheJamesMadison, Read Some Movie Thoughts'
6 [387 comments] 'Anon a mouse'
7 [359 comments] 'Mark Andrew Edwards, Angry, Radical, Anti-Liberal, and Dangerous: buy ammo'
8 [346 comments] 'Deplorable Jay Guevara'
9 [345 comments] 'Sponge'
10 [331 comments] 'Anna Puma'
Top 10 sockpuppeteers:
1 [279 names] 'Miklos, rebranding' [39.14 unique names/day]
2 [35 names] 'DamnedYankee'
3 [35 names] 'Meade Lux Lewis'
4 [34 names] 'Notorious BFD'
5 [31 names] 'freaked'
6 [26 names] 'joncelli, because somebody had to'
7 [26 names] 'wth'
8 [26 names] 'Count de Monet'
9 [24 names] 'mindful webworker - ape days a week'
10 [23 names] 'Cicero (@cicero)'

posted by Misanthropic Humanitarian at
10:00 PM
|
Access Comments