« Chess Thread 03-09-2019
|
Main
|
Saturday Overnight Open Thread (3/9/19) »
March 09, 2019
Saturday Evening Movie Thread 03-09-2018 [Hosted By: TheJamesMadison]
Best of 2018
So, I should have done this last time, but I just plum forgot. So, here it is. They leave the most important awards for last, so it makes sense that the AoSHQ award for Best Picture be the last one handed out for 2018. I took your nominations and took the top five. You vote. Last year it was Dunkirk, who will win this year?

And just as a note, I removed my own opinions from consideration. I would have probably included Annihilation, but since no one else either liked it or saw it, it stays off.
Auteurs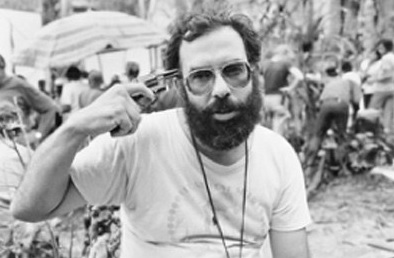 Months ago, I was commenting in a weekday thread and the conversation, as it often does when I'm involved, turned to movies. A commenter (I've honestly forgotten which) took a small tangent against Auteur Theory. His point was that because the Redux Cut of Apocalypse Now was, in his opinion, a lesser film than the original cut, then it disproved Auteur Theory altogether.
Because the comment was a bit of a tangent of the conversation, I never took it up and we all moved on (as is our wont), but the comment stuck with me for a while. So, here is my response.

History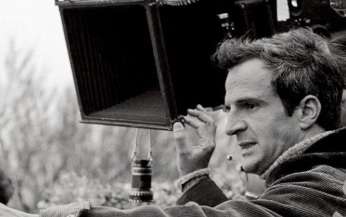 Auteur Theory began in German film circles but was popularized by the French film magazine, Cahiers du Cinema in an essay by the critic (and future director) Francois Truffaut called "A Certain Tendency of the French Cinema".
It's an interesting read. The first half or so is actually a harangue against a pair of French screenwriters that Truffaut saw as intentionally undermining the points and themes of novels they were adapting. The second half is about director/screenwriters and how their efforts are generally superior than the works described in the second half. Reading through it recently, it was amazing to see how few of the films listed I had even heard of, much less knew. Truffaut lists dozens of films made in France from the late 40s to the earliest of the 50s, and I recognized about a third of the names, most of which were used in support of people like Jacques Tati and Henri-Georges Clouzot.
Truffaut's actual point was that the artists in the medium of cinema were the ones doing the directing of personal works, often functioning as writers as well.

Definitions


I don't think of auteur theory in the same way that Truffaut did. In fact, the general definition has morphed quite a bit. Here's how Britannica defines it: "Auteur Theory holds that the director, who oversees all audio and visual elements of the motion picture, is more to be considered the "author" of the movie than is the writer of the screenplay."
Another way to say that (and my definition) is: "The director, more than any other individual contributor on a film, has a greater claim to primary authorship of the film than anyone else involved."
In both of these modern definitions, there's no assertion that the director is always right or omniscient or all-powerful. Just that the director, more than the screenwriter, editor, actors, or producers is more responsible for the overall artistic merit of any given film.
That, of course, is a general rule. I can think of certain exceptions, the biggest and most recent would probably be the Marvel films where the producer, Kevin Feige, seems to control each production more than any of the directors (which is one rumored reason why Edgar Wright left Ant-Man). He functions more like an executive producer and showrunner on a television show than a producer on a film.

Sources of Confusion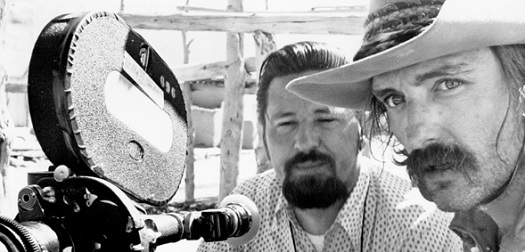 I think the confusion around the idea of Auteur Theory comes from the New Hollywood.
In the late 60s and early 70s, Hollywood was in crisis. They were producing large epics and extravagant musicals, but nothing was really making much money. Bonnie and Clyde began studios thinking in a new way with its embrace of violence. Then came a little movie called Easy Rider. Made dirt cheap by Dennis Hopper and starring Jack Nicholson and Peter Fonda (whose father, Henry, walked out of the screening confused), the movie was a huge success with college students and made significantly more than its budget. Movie studios, as they always do when they see a success, immediately began to imitate it.
From 1969 through to the late 70s, studios hired and shoveled money at young directors who could make movies for cheap that would, hopefully, appeal to the youth who weren't going to see the latest disaster movie. In this era we got movies like Five Easy Pieces, The Last Picture Show, Badlands, and The Godfather. These were movies where the studios stepped back and released a certain amount of control to let these snot-nosed kids from the film departments like George Lucas, Francis Ford Coppola, and Brian de Palma.
This very conscious business and process move on the part of the American cinema apparatus became, in many minds, the manifestation of Auteur Theory. Studios seemed to embrace it, giving directors more power and money over the years until it ultimately collapsed. Bad bets were bound to happen, but when the studios were spending only a million dollars on a movie, if it failed they wouldn't hurt that much. Letting Michael Cimino go way over budget on the ponderous Heaven's Gate ended a studio and marked the end of the rest of Hollywood's enamoring of directors.
However, the cat was out of the bag. The studio system wasn't completely taking over any time soon. Martin Scorsese kept making his movies through to this day (to the point that Netflix has given him more than $100 million for his latest, The Irishman). Brian de Palma produced his own distinctive films until he made himself irrelevant through a series of bad films (like Mission to Mars).

Application


As a movie goer, what's the point of all this? Is it just a giant academic exercise that leads to no greater appreciation of movies?
I would argue, that as someone who is interested in exploring films, embracing Auteur Theory, in my limited form, is a helpful guide to the vast ocean that is cinema. It's not about living inside a box and arguing with people about how this or that movie must or must not be great because of whether a "great" director was in charge of the production. It's about finding those guideposts across the history of film.
Across the world, moviemakers produce thousands of movies a year. There are hundreds of thousands of movies dating back to the earliest years of the silent era. How do you navigate that? Do you just start at the beginning and go forward? Do you just give up and watch the latest blockbuster?
Or, do you hear about this guy Truffaut. He was a French film critic who decided that the French cinema was too moribund overall that he made his own movie, The 400 Blows. Seeing that and, hopefully, enjoying it because of its greatness, you ask, "What else is there like this?" So you find other French directors from that era. You find Clouzot and Tati, but also Godard, Demy, and Melville.
That Jean-Pierre Melville guy, though, he was interesting. He's both in and out of the French New Wave, and he was heavily inspired by American gangster movies of the 30s. So, after a quality screening of La Cercle Rouge, you decide to check out something like Howard Hawkes' Scarface, and then realize that this Howard Hawks guy knew what he was doing too. So, you take the next logical step and start exploring his filmography until you get to Red River and some unknown actor named John Wayne.
You realize that another famous director made John Wayne famous, this guy named John Ford, so you find The Searchers. Loving that (as you must being a good American), you guy further in, finding The Man who Shot Liberty Valance and Stagecoach.
That journey began with Francois Truffaut's semi-autobiographical film about him as a pre-teen in Paris and ended with John Wayne in a stagecoach flying through Apache territory.
Does this mean that someone like John Ford couldn't make a bad movie? Or Alfred Hitchcock? Or Francis Ford Coppola?
Of course not. These men were (and are) artists, but still men. They were not perfect, or unassailable, or gods. Just men with a camera.

Watching It All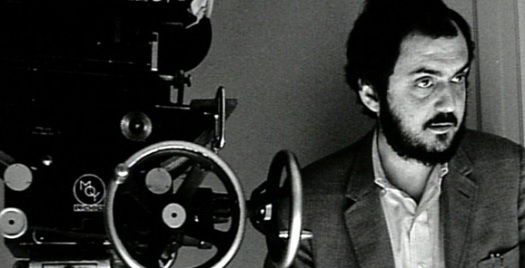 My mother bought me the Ingmar Bergman box set from the Criterion Collection for Christmas (it was out of stock and came in early February), and I've been going through the entire set at the pace of about one movie a week. I'll have more thoughts on the entire experience later, but it keeps to the forefront when, months back, I watched all twelve of Stanley Kubrick's films in about a three week period.
What was most interesting to me about the experience as a whole was how much it humanized Kubrick to me. Without that concentrated experience, my view of the director was heavily skewed by those of his that were my favorite (2001 and Barry Lyndon), but watching all twelve so quickly removed Kubrick from the pantheon and back down to earth. I consider about half the man's filmography to be great, but the rest ranges from good to very good. I knew that all going in, but to contrast something like 2001 with A Clockwork Orange (a movie I consider to be very good) one night after the next was illuminating. The man who had made what I consider to be one of the greatest films of all time followed that up with a movie that largely succeeds, but has issues.
Stanley Kubrick was a great artist, but he was still only a man. I've plucked him from the stars and placed him back on earth, and I find it much more comforting that he's there. It means that to become a great artist may be incredibly difficult, but it doesn't remove you from the human experience, even just filtered through the art itself.

Movies of Today
Opening in Theaters:
Captain Marvel
Next in my Netflix Queue:
Here Comes Mr. Jordan
Movies I Saw This Fortnight:
The Babe (Netflix Rating 1/5 | Quality Rating 0.5/4) Full Review Poster blurb: "I don't know if the Babe deserved any better, but I do think the movie going public certainly did." [Netflix DVD]
1776 (Netflix Rating 5/5 | Quality Rating 4/4) Full Review "It navigated its different tones deftly, provided enough context to get a solid grasp of the overall conflict (in musical form…read an actual history book if you want to learn history), and ended rather perfectly." ["Library"]
Murder Party (Netflix Rating 5/5 | Quality Rating 4/4) Full Review "It's a fun movie in its own right, but it's also an interesting first look at a (still) promising young director." [Netflix Instant]
Summer Interlude (Netflix Rating 5/5 | Quality Rating 3.5/4) Full Review "It's a gentle and quiet film that evokes lost youth and innocence in such a tender and tragic way. It's a wonderful little film." [Personal Collection]
Summer with Monika (Netflix Rating 5/5 | Quality Rating 4/4) Full Review "Monika is no heroine. She's selfish and placed her own sense of nostalgia over responsibilities she willfully entered. And the movie is great." [Personal Collection]
Panic in the Year Zero! (Netflix Rating 4/5 | Quality Rating 3/4) Full Review "Again, a strong (thought not perfect) script can overcome a lot of production based obstacles." ["Library"]
The Killing of a Sacred Deer (Netflix Rating 4/5 | Quality Rating 3/4) Full Review "[A]n odd but entertaining little thriller." [Amazon Prime]
Dreams (Netflix Rating 4/5 | Quality Rating 3/4) Full Review "I really liked it, finding the individual stories involving, well-acted, well-photographed, and interesting, but the package as a whole suffers from the distance between the two." [Personal Collection]
Sansho the Bailiff (Netflix Rating 5/5 | Quality Rating 4/4) Full Review "What a beautiful and sad film." [Personal Collection]
How to Train Your Dragon: The Hidden World (Netflix Rating 5/5 | Quality Rating 3.5/4) Full Review "Still, overall, a mighty fine adventure that also mostly entertained my 4-year old son." [Theater]

Contact
Email any suggestions or questions to thejamesmadison.aos at symbol gmail dot com.
Follow me on Twitter.
I've also archived all the old posts here, by request. I'll add new posts a week after they originally post at the HQ.


posted by OregonMuse at
07:33 PM
|
Access Comments