« Gun Thread: The Sig Sauer 1911 [Weasel]
|
Main
|
The Morning Report - 3/11/19 »
March 10, 2019
Sunday Overnight Open Thread (3/10/19)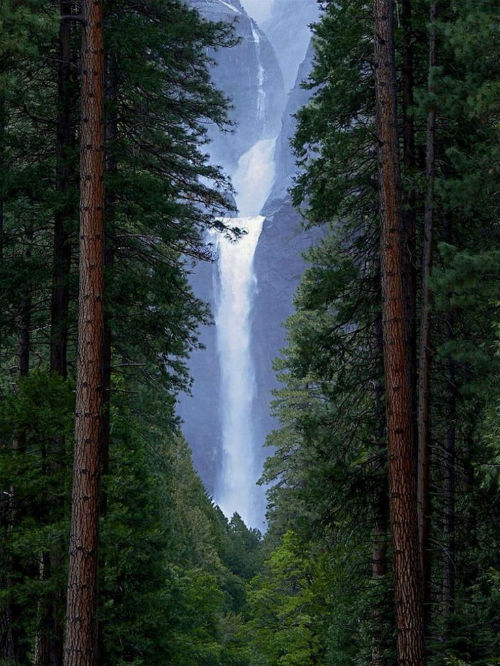 ***
The Quotes of The Day

Quote I

"It's the only choice I got to live, man," Sousley told the officers. "We're Americans. I was born here, it's my right to live." Nolan Sousley, cancer patient

Quote II

All you're doing is continuing a cycle of every year taxing or finding new taxes so you don't have to deal with the 800-pound gorilla in the room. N.J. State Senate President Steve Sweeney

Quote III

"The tragic reality is this planet simply can't sustain billions of people consuming industrially produced animal agriculture because of environmental impact. It's just not possible, as China, as Africa move toward consuming meat the same way America does because we just don't have enough land." Sen. Cory Booker (D-N.J.)

Quote IV

What this means is he's constantly at the center of what Republicans and Democrats discuss, debate, or think about. He's gotten in their brains.

A whole tribe of political columnists have been affected. They can't write about anyone besides Trump. His presence caused George Will, the great conservative writer, to quit the Republican Party. Trump's rise prompted Max Boot, the military affairs expert, to become a liberal. The Never Trump cabal is small, but if you were running for reelection, you'd want those folks on your side.Fred Barnes

Quote V

But the point is: Isn't this beginning to feel the way it usually goes? No doubt somewhere or other the Mitch McConnell/John Boehner types are assuring everyone: Not to worry, it'll never happen... But that's what they said about Obamacare and gay marriage and all the rest.

Democrat presidential candidates, "moderate" conservatives... Sooner than you think, Republicans will be telling each other: Let it go, this isn't the hill to die on...

It never is, is it? Mark Steyn
***

Ann Coulter vs. President Donald J. Trump. This doesn't bode well for Ms Coulter.

It appears as though the divorce is final. President Donald Trump took to Twitter on Saturday and blasted former ally and extreme right-winger Ann Coulter.
***
No helmets, knee pad, elbow pads or helicopter parents present.

***

Shane Bouchard is a Republican and without a job. Had he been a Democrat he would still be employed.

The Republican mayor of Maine's second-largest city stepped down on Friday after one of his self-described "racist" jokes went public.

According to the Sun Journal, former Lewiston mayor Shane Bouchard texted the joke to a woman he was romantically involved with–Heather Berube. She also just so happened to be supplying Bouchard with dirt on his political opponent during a run-off election in 2017.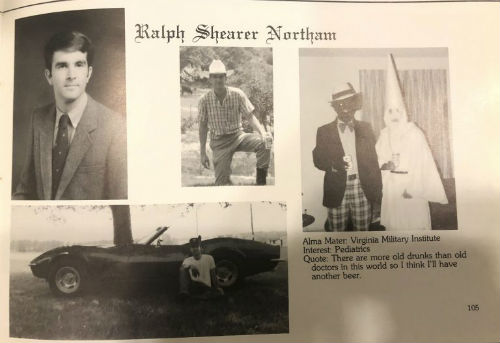 ***
Socialism appears to have claimed another victim. 'Finland's Government Resigns After Failure of Flagship Health and Social Care Reforms'

Finnish Prime Minister Juha Sipila stepped down just weeks before a general election after failing to push through parliament plans to overhaul health services and social care in the face of an aging population.

The former businessman tendered his resignation to President Sauli Niinisto, who asked him to stay on as caretaker until the April 14 vote.

The decision is seen as a tactical move that will allow his Center Party a freer hand during the election campaign in the northernmost euro country.
***
The ONT Musical Interlude
Born this day March 10, 1947 - Tom Scholz
Tom Scholz, guitar, keyboards, Boston, (1977 UK No.23 single 'More Than A Feeling', 1986 US No.1 single 'Amanda'). Boston have sold more than 75 million records worldwide, including 31 million albums in the United States, of which 17 million were from their self-titled debut album and seven million were for their second album, Don't Look Back, making them one of the world's best-selling artists. via thisdayinmusic.com
***

Once again Uncle Sam and its one size fit all mentality does not work. 'How, exactly, can doctors determine whether someone is using prescription opioids to manage their chronic pain, or if they are truly addicted? And can you predict whether someone will become addicted to opioids, even if they are initially prescribed to manage a legitimate health condition?'


Overall, we have every reason to believe that the opioid crisis is getting better, not worse. Since the Centers for Disease Control issued its guidelines dictating appropriate opioid prescription rates and dosages in 2016, opioid prescriptions have declined significantly. Overdose deaths have also been on the decline, though some health experts believe that effect might be temporary.

Two groups that have not benefited from increasing public health efforts to stem the opioid crisis, however, is people living with chronic pain and their health care providers. In a letter to the CDC that was published on Wednesday, a coalition of health care providers, doctors and patient representatives, writing on behalf of an organization called Health Professionals for Patients in Pain (HP3), issued a call for the CDC to "address misapplication of its guideline on opioids for chronic pain through public clarification and impact evaluation" — in short, to clarify its guidelines on opioid prescription for doctors, particularly when it comes to weaning patients off the drugs.
***
Rules are for little people. Rep. Cortez Donkey-Chompers business faces back tax bill.

Rep. Alexandria Ocasio-Cortez wants to pass sweeping tax hikes on the wealthy, but the freshman lawmaker might want to take care of her own unpaid tax bill first.

Brook Avenue Press, a company she founded in 2012 to publish children's books in The Bronx, owes the state $1,870.36 in corporate taxes, public records show.

The state slapped the company with a warrant on July 6, 2017, two months after Ocasio-Cortez announced her candidacy to run against Democratic incumbent Joe Crowley for the district that encompasses parts of Queens and The Bronx.
***

KFC needs to crowdfund their latest adventure. No it's not some tasty chicken dish, but a hot tub.

Fast food chain KFC is turning to crowdfunding to raise money for an unusual tie-in product: the Kentucky Fried Hot Tub.

KFC is raising money on crowdfunding site IndieGoGo to develop hot tubs designed to resemble the chain's iconic fried chicken buckets.
***
The art world has lost another artist. Carolee Schneemann RIP
***

Some of us spend an entire lifetime without being arrested. Then there is our Genius Award Winner

A woman arrested for trafficking a hallucinogen is locked up a second time just hours after bonding out.

On Wednesday just before 10 p.m. a Walton County Sheriff's K9 Deputy pulled over a car hauling a U-Haul trailer for speeding on U.S. Highway 331 South.
***

Dialysis is miserable but life saving event. Tonight's Feel Good Story of The Day.

Rather than sleeping in on a snow day, a group of high school students got together at 4:30AM so they could make sure that an elderly woman could get to her dialysis appointment.

Brian and Patrick Lanigan are both students at Parsippany High School in New Jersey. They also live next to an older woman who relies on ambulance transportation to bring her to her dialysis treatments.
***

Tonight's ONT has been brought to you by the Sunday Stroll.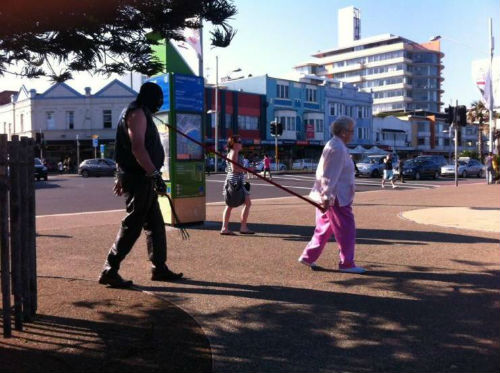 Notice: Posted with permission by the Ace Media Empire and AceCorp, LLC. Sweeps week is right around the corner. The ONT may improve.
Weekly commenter stats for week of 3-10-2019
Top 10 commenters:
1 [455 comments] 'Christopher R Taylor' [63.90 posts/day]
2 [449 comments] 'Mark Andrew Edwards, buy ammo'
3 [448 comments] 'mikeyG'
4 [446 comments] 'TheJamesMadison, Read Some Movie Thoughts'
5 [446 comments] 'Sponge'
6 [370 comments] 'Deplorable Jay Guevara'
7 [358 comments] 'Commissar Hrothgar'
8 [351 comments] 'rickb223'
9 [327 comments] 'J.J. Sefton'
10 [294 comments] 'Skip'
Top 10 sockpuppeteers:
1 [74 names] 'mindful webworker' [10.39 unique names/day]
2 [69 names] 'Krebs v Carnot: Epic Battle of the Cycling Stars (TM)'
3 [63 names] 'Miklos de Molnar'
4 [47 names] 'Little Lupe'
5 [44 names] 'Blue Hen'
6 [41 names] 'mikeyG'
7 [41 names] 'Sponge'
8 [39 names] 'freaked'
9 [36 names] 'Cuthbert the Witless'
10 [31 names] 'DamnedYankee'


posted by Misanthropic Humanitarian at
09:40 PM
|
Access Comments