« Food Thread: Neither Snow Nor Rain Nor Heat Nor Gloom Of Night Keeps Me From Eating Steak
|
Main
|
Sunday Overnight Open Thread (3/10/19) »
March 10, 2019
Gun Thread: The Sig Sauer 1911 [Weasel]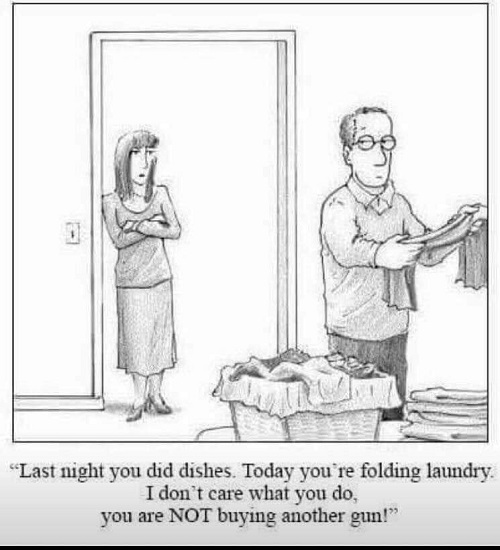 Frankly, I could have probably used a little adult supervision along the way with respect to gun buying. Way to not do your job, WeaselWoman!
I like shiny things and have never really met a gun I didn't like (even Glocks!). The first firearm I purchased was a Sig, on the recommendation of a friend who was at the time a Special Forces type dude. Since I liked the brand, the first 1911 I added to the then growing collection was the Sig Sauer pictured below.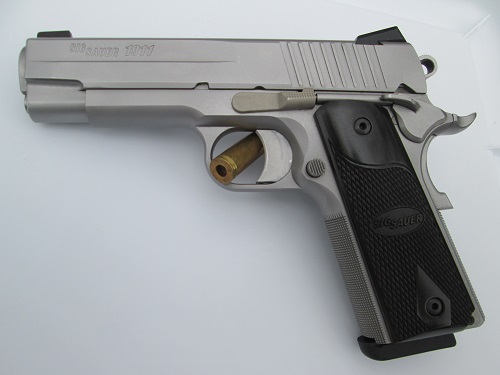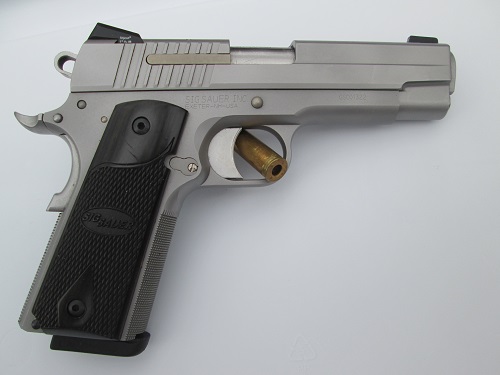 The fit and finish of this Sig is impressive with nice features such as front strap and mainspring housing checkering and Trijicon Novak night sights. It works with all of the ammo I've tried so far and the bullets go right where the gun is pointed when the trigger is pulled. It's a pleasure to shoot, and everyone who has fired this gun really likes it. The Sig 1911 can be found new for around $1,000 which is not a bad deal considering what you're getting, and in my opinion, the next step on the 1911 ladder will cost you some multiples of that amount. There is not much else to say about the gun. It's nicely made, the fit is tight and the adjustable trigger is crisp. Finally it just shoots well, which is always a big bonus.
Although Sig Sauer cannot take credit for the design, their execution of this classic is noteworthy. I think part of what I like about guns and shooting in general is a simple appreciation of a well made tool functioning as intended. That's not to say you cannot find the same satisfaction at a lower price point, but at least for me there is a certain industrial art component that I find appealing.
Sig used to just make nice plain ol' black nitride and stainless steel guns, but at some point their marketing department must have become involved and they began offering all sorts of wacky color schemes. While that's not my thing, if it helps you shoot better, or to make a bold statement, or attract range babes, then by all means go nuts and show your individuality with a metallic purple gun.
Did you know the company that today is Sig Sauer began as a wagon manufacturer more than 160 years ago? For decades the company made fine hunting rifles and later pistols such as the P210 and P220. In the 1980's the company moved it's headquarters from West Germany to Northern Virginia to begin capturing part of the lucrative U.S. market. In 1990, the company moved to it's present location in Exeter, New Hampshire, and began manufacturing in the U.S. rather than importing components. It's an interesting story which can be found summarized here.
So how about you all? Do you agree there is an appealing artistic element in firearms, or for you, are guns simply a functional tool?
***
Day Late and a Dollar Short
In looking around for content this week I found an excellent article on buying gun safes. Wish I'd had it last week, but better late than never. It's full of good advice and absolutely worth your time to read. Article linked here.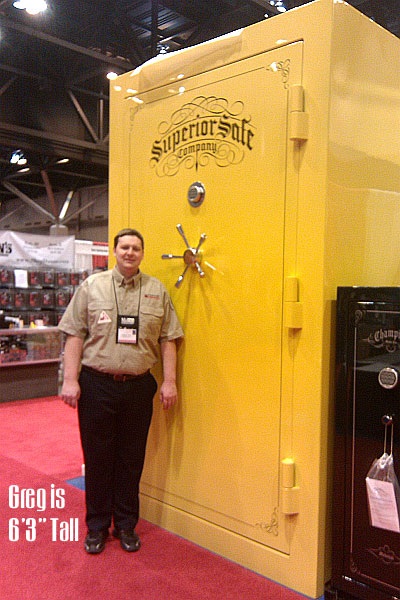 Now this is a safe!
*******
Link-O-Rama
Ammo Sale: Georgia Arms - 10% Off Everything
MidSouth Shooters Article: Farewell to the Hi-Power
Article: Interesting Take on Dry (Firing) Practice
Accurate Shooter: Bullet Buying Guide
***Mail Bag***
This week we have a real winner sent to us by IrishEi. Talk about industrial art! This is a thing of beauty, and has the delightfully useful third selector position. An obvious exception to my Black/Stainless Rule, any effort openly mocking Libturds is welcome. Thanks IrishEi!!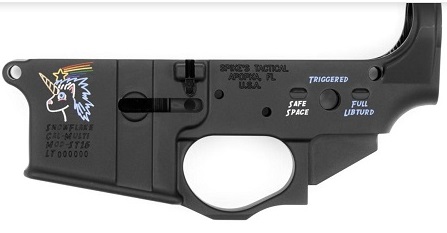 *************
Please note the new and improved gmail account morongunthread at gmail dot com. If you have a question you would like to ask Gun Thread Staff offline, just send us a note and we'll do our best to answer. If you care to share the story of your favorite firearm, send a picture with your nic and tell us what you sadly lost in the tragic canoe accident. If you would like to remain completely anonymous, just say so. Lurkers are always welcome!
That's it for this week - have you been to the range?

posted by Open Blogger at
07:05 PM
|
Access Comments