« Restoring the West's Telos (an open thread) [KT]
|
Main
|
Ace of Spades Pet Thread »
March 09, 2019
Saturday Gardening Thread, March 9 [KT]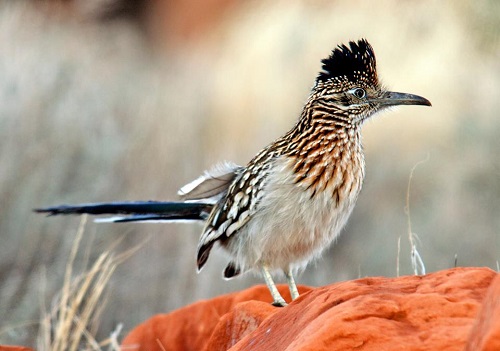 Happy Saturday, gardeners and those who might like to be gardeners. Today we have some birds, some stuff on weather and firewood, a possible building project and some other nice information and photos from The Horde.
Above, a photo of a roadrunner by By-Tor, from his recent trip to Southern Utah. Hope it didn't have anything to do with this: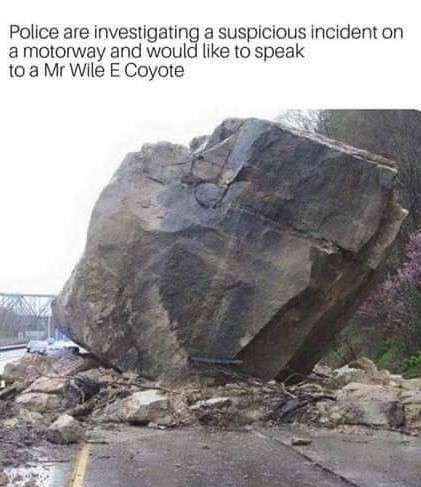 from The Fabulous Fifties
Though that bird looks kind of smug: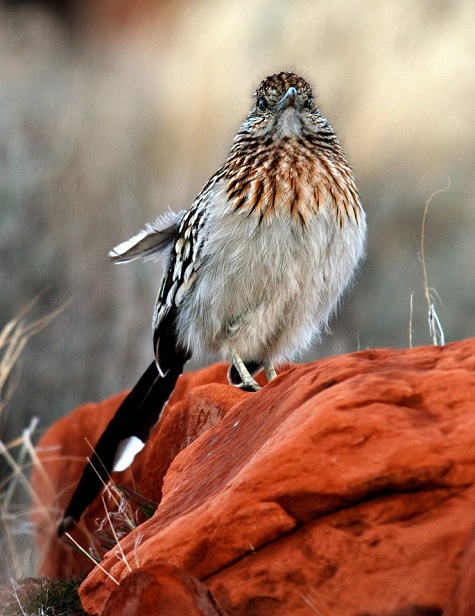 More birds later. For now,
Weather
From a niece:
Ok.. it's March now. This can be the last snowstorm.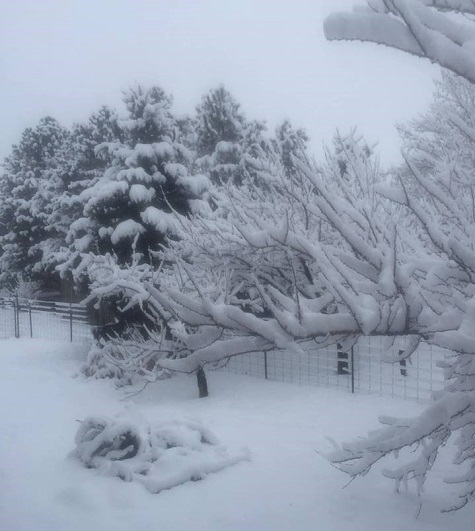 Does your garden look kind of like that? Could be worse. I'm certainly ready for tornado season to be over.
Here's a piece on the most extreme temperatures in history in every state. I'm not much for slides you have to click through, though. Here's the table direct from the National Oceanic and Atmospheric Administration. I am not seeing a trend here toward the world ending in 12 years due to global warming. I think we can carry on the the garden, expecting some extreme weather from time to time.
Fallen trees and firewood
In the comments last week, we learned about some trees that fell due to saturated soil. Bird Dog at Maggie's Farm had a dying, giant Copper Beech taken down last week, too.


Tree guys are skilled guys with highly-dangerous work. Well-paid, too. Taking down a half-dead 60' Beech tree is not for amateurs, especially where pool fences and utility wires are a factor. Last week's windstorm put an end to coddling this failing but magnificent monster of a tree. Sometimes reality says Give Up. Beech Bark Fungus.

Beech is tough on chainsaws - very dense wood - and near-impossible to split by hand whether seasoned or not. It's like iron. I think, as dense as Ironwood which does not provide much firewood but which also wears out blades. Beeches are great for wildlife. Beech nuts are food for turkey, grouse, squirrels,chipmunks, deer, birds, etc.
There are some good pointers on firewood at the link, and some interesting comments on wood types in the comments.
This week, another of his trees came down: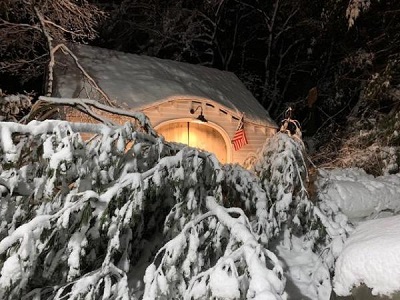 Last night, a damp heavy snowstorm took down a White Pine in an instant, around 4 AM. The quick way to down a tree. The boom woke me up. The main trunk missed my shed by 3' and missed my car by less than a foot, and somehow missed my flag. I uttered a Thanks to the Snow Goddess. It did knock down my fence, though.

White Pine is a fast-growing, brittle tree. It's best kept far from things that matter. Terrible landscape trees. . .
Do you agree? You can see a bigger photo at the link, plus comments on using White Pine for kindling or outdoor fires.
Hardscaping
While waiting for the weather to warm up, you might want to build one of these cool garden arches, made from cattle panels. Thanks to Hank Curmudgeon.
Birds, Birds, Birds
From Dr_No:
here's a photo of my new bird feeder with Avian Investigators checking it out. I know, it's a bit on the dark-ish side and y' can't really be sure there are three birds (remember Picard's 'There are FOUR lights!"?), but there are - look in the top-right corner for the third. I'll send other shots of Avian Amusements as they're captured and processed. There's now also a bird bath near the feeder. It may not see much use since, being prey animals, birds don't like to bathe when there's not sufficient space to allow for a quick escape.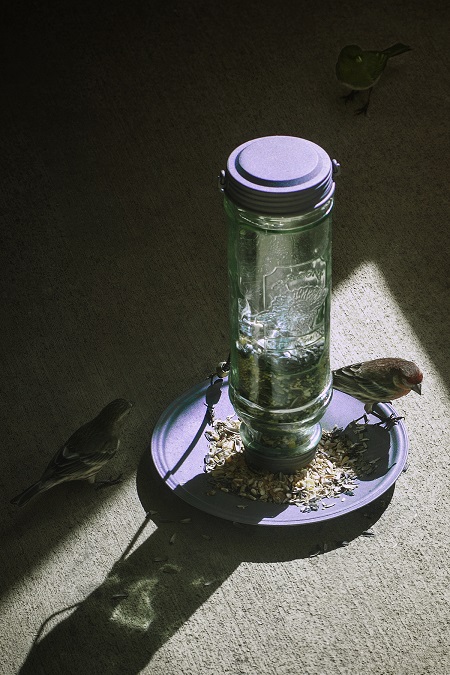 This is the first dove to visit the feeder, and I'm surprised 'cos I usually see them in pairs. Maybe this was a scouting mission. It took this bird less time to figure out where to peck to get the seed than any other bird I've seen at the feeder. Sparrows, wrens, finches ... even cardinals - they're all slow learners compared with this one. He (?) stayed in one spot gorging once he figured out how to make the seeds keep coming. There are more brightly-colored birds, true, but this one is at the head of the class until I see evidence that others learn as quickly as it did. I'm unexpectedly impressed. Enjoy ...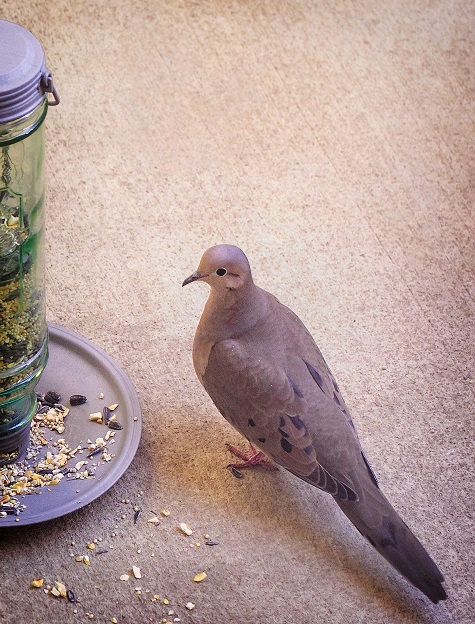 Le Vieux Garde sends in a photo of Eagles in the Mist, from two doors down. Says they live in the neighborhood year round. How would it be? Plus:
We've got two nesting pairs of osprey that live in the power pylons that cross the lake. They are technically smaller than eagles! I can see them from the back yard but my camera phone won't cut it.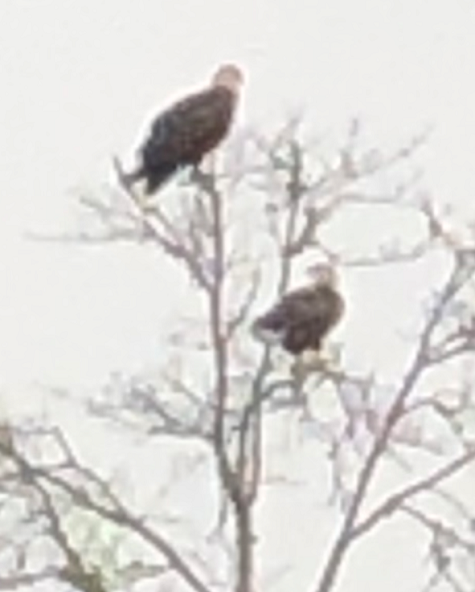 Bird Dog asks, Why aren't birds bothered by wind noise? That's the kind of question that comes up in conversation among his friends. Now you want to know, too. Don't you?
Bird Dog has also posted his annual reminder to put up wood duck houses if you live near a suitable habitat. If you have a good spot in your yard, even better.
The mother of one of my friends had a large greenhouse which sometimes served as a makeshift zoo, where she cared for several animals, including some from the Chaffee Zoo in Fresno that needed some nursing care. I don't think many people could keep wood ducks in a greenhouse. But they were reportedly very entertaining, with the male walking sentry.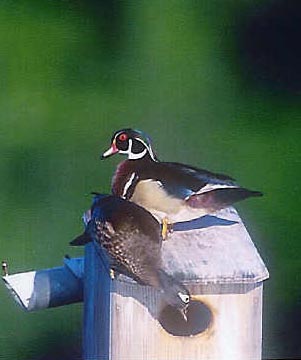 Bird Dog gives very thorough instructions for putting up the houses.
I won't shoot a Wood Duck unless by mistake. They are highly edible, but too small. My joy is just to see them around, and my worry is just how many Snapping Turtles and egrets eat the young ones.
Gardens of The Horde
Speaking of greenhouses, here are a couple more flower photos from Average Guy's greenhouse. The one we discussed last week. Anybody have any critters in a greenhouse, along with the plants?
An odontoglossum orchid: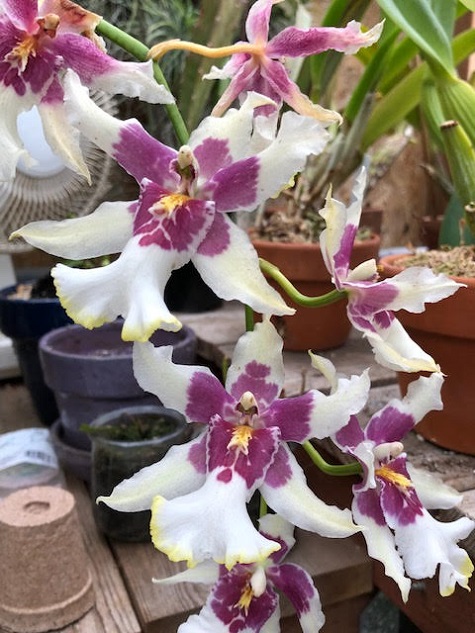 I think I see a little face.
And I believe this is a oncidium orchid: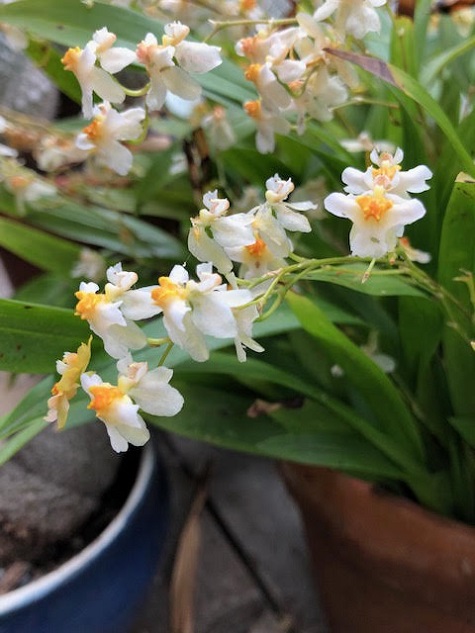 It is weed season here. I would like to know if you have a favorite weed.
If you would like to send information and/or photos for the Saturday Gardening Thread, the address is:
ktinthegarden
at g mail dot com
Include your nic unless you want to remain a lurker.


posted by Open Blogger at
01:04 PM
|
Access Comments