« So The Alleged House Condemnation of Antisemitism Is Already Watered Down, and Now the Congressional Black Caucus and Progressive Caucus are Delaying It
|
Main
|
The Morning Report - 3/6/19 »
March 05, 2019
Tuesday Overnight Open Thread (3/5/19)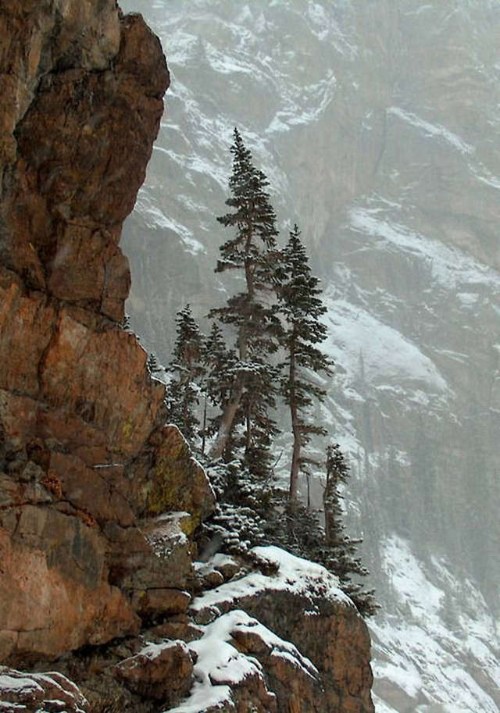 ***
The Quotes of The Day

Quote I

I will come into office with a strong belief that climate change is a national emergency, that the fact that so many people in this country die because of gun violence, that is a national emergency."

"If the president's action, in this case, is upheld by the Supreme Court, then it does open up new avenues for future presidents to take action." Julian Castro, Dem. Candidate for POTUS

Quote II

This is why I no longer understand the moral logic of the Never Trumpers. I know they are good people — some of them are pals. I know they want what is best for the country. But as they regroup from the Weekly Standard or split off from National Review in order to oppose Trump and attack his supporters, I simply cannot understand what real-life better outcome they are offering.

It makes sense to imagine the future of conservatism in a post-Trump world. But if that world comes too soon, the goals of conservatism will be out of reach for a long, long time to come Andrew Klavan

Quote III

"We think that if we're going to be more selective, you know, raise the bar before getting involved, that it makes sense, therefore, to do more primaries," Tim Phillips

Quote IV

'I was paying $10,000 a year in real estate taxes up north. I'm paying $600 a year in Florida. It's stress-free down here.'Blanca Ocasio-Cortez

Quote V

Less than 1% of the addicts on the street got their start with prescription opioids. And chronic pain patients rarely die of overdoses. Ted Noel, MD
***

I found this and I snickered to myself. Google makes admission they were naughty.


The story we're used to hearing is that women get paid less than men. In Google's case, according to its own internal pay audit, it turned out male-identified Level 4 Software Engineers received less money than women in that same role. That led to Google paying $9.7 million to adjust pay for 10,677 employees.

It's not clear how many of the employees who received pay adjustments were men (TechCrunch reached out to Google about this, but the company declined to share any additional data), but Google does cite the underpaying of men as a reason why the company paid more in adjustments for 2018 than in 2017. But The New York Times reports men received a disproportionately higher percentage of the money.
***

If you're going to San Francisco. Be sure to wear some flowers in your hairbring wheelbarrows full of cash.

Get your Kleenex ready.

The median rent for a one bedroom apartment in San Francisco has reached a new peak of $3,690, according to survey data from Zumper, a home and apartment rental app. That's also a rise of nearly 9 percent from the same time last year, the survey found.
***

If you scream loud enough, the sky is falling that someone is a Nazi or Hitler eventually your scream will fall on deaf ears. On the other hand the internet is forever.

California's Newport Beach High School and Costa Mesa High School are the latest schools with a Nazi problem. A series of viral photos from this past weekend shows students gathered around a table giving Hitler salutes to a "German rage cage," a drinking game that featured a swastika made from red solo cups.

Images from the students' party went viral after YouTuber Ava Rose turned to Twitter, posting multiple Snapchat images over the weekend depicting high schoolers building and saluting the swastika solo cups. The thread's main post has over 9,900 retweets and 26,000 likes, and subsequent replies show Snapchat users joking about "German engeneraing [sic]" and building a "German rage cage."
***

RIP King Kong Bundy. Professional wrestlers sure don't live very long.
***

What's happening in Wisconsin?

***

I've been to South Dakota. Hell, I've been to South Dakota in the winter. Judas Frickin' Priest, let the kids have some G.D. fun.

The Student Bar Association at the University of South Dakota says it was pressured to change the name of its "Hawaiian Day" party because it violates USD's policy on inclusiveness.

According to the Argus Leader, a student submitted an essay to the USD law school administration, who then advised the Student Bar Association to change the name of the event.

"It was determined that these are culturally insensitive by the administration after doing research based off of the essay written by the initial complainant" Tweet This
The SBA changed the name of the event to "Beach Day" and then sent a message to their members stating that the dress code would still be the same, which was floral shirts and leis, according to the report. A second message followed, however, stating that the leis would no longer be part of the event due to complaints by the law school administration surrounding the inclusiveness of the leis.

Let me guess, the student who submitted the essay doesn't have a life outside of his bedroom.
***
The ONT Musical Interlude
5 Mar 1982
Actor and singer John Belushi died from an overdose of cocaine and heroin. Belushi was one of the original cast members on US TV's Saturday Night Live, played Joliet 'Jake' Blues in The Blues Brothers and also appeared in the film Animal House. His tombstone reads "I may be gone, but rock n roll lives on." via thisdayinmusic.com
5 Mar 1957
Mark E. Smith, singer from Manchester post-punk band The Fall. Smith formed the Fall in 1976 and was the only constant member of the band. He was known for his tempestuous relationship with his bandmates, and frequently fired them – there have been 66 different members over the years. Smith died on 24 January 2018 aged 60 after a long illness with lung and kidney cancer. via thisdayinmusic.com
***

The State of Florida once again has produced out Genius Award Winner.

The semi-nude cyclist has struck again.

A man wearing a headband, hot pink socks and sneakers and we believe a thong was spotted riding a bicycle backwards Sunday on Interstate 95
***

Tonight's Feel Good Story of the Day x 2

Two sisters have been found alive and well, more than 44 hours after they were reported missing in Humboldt County, CA.

According to the Humboldt County Sheriff's Office, 5-year-old Caroline and 8-year-old Leia Carrico went missing from their home on Friday afternoon.

On Sunday, March 3, 2019, around 10:30 a.m., searchers Delbert Chumley and Abram Hill from the Piercy Volunteer Fire Department located the two girls approximately 1.4 miles away from their home in Benbow.
***

Tonight's ONT has been brought to you by Etiquette.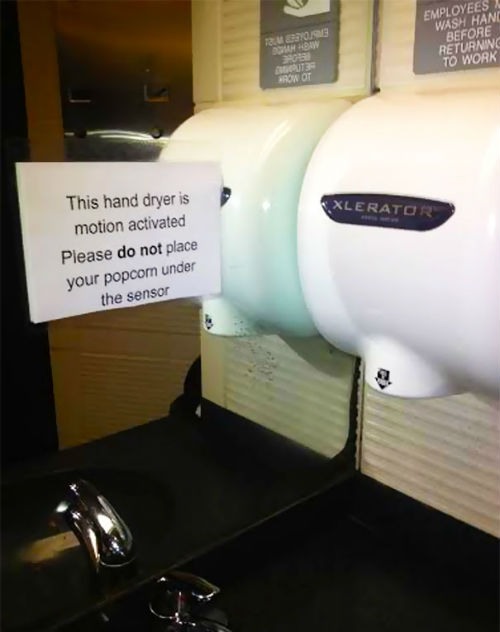 Notice: Posted with permission by the Ace Media Empire and AceCorp, LLC. The ONT promises not to give you flesh eating genital infections.

posted by Misanthropic Humanitarian at
09:57 PM
|
Access Comments