« Mobility [KT]
|
Main
|
Ace of Spades Pet Thread »
February 23, 2019
Saturday Gardening Thread, February 23 [KT]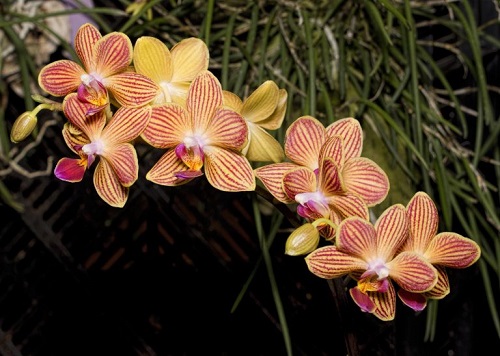 Wow. Weather continues around the country. Just short of three feet of snow in Flagstaff in one day! Snow in the Los Angeles Basin and Las Vegas! Not to mention all the excitement in the East. Don went to an orchid show. That's one way to beat back winter. Be sure to check out the photos and follow the link. So fun.
We have some other nice photos from The Horde this week, too.
Further to last week's post
Sounds like some members of The Horde are starting some plants indoors. Progress?
We got to see Wee Kreek Farm Girl's passion fruits and passion flowers. We're going to have to discuss some other types of Passiflora and the butterflies they host soon. Meanwhile, here's another photo from the desert:
Another one of my garden areas. Mr. Wee Kreek and I built a hoop structure over this area (on our Anniversary two years ago) to keep the birds out as they were always digging up my seedlings and flinging them about. Nothing says romance like bleeding fingers from working with chicken wire. I have beets, kale, bok choy, carrots, borage, lettuce, arugula, two kinds of garlic, and some i'itoi onions which are a multiplier onion that does very well in our heat. I had some cucumbers, tomatos and peppers here as well but the cold snap did them all in. I will plant those again in March.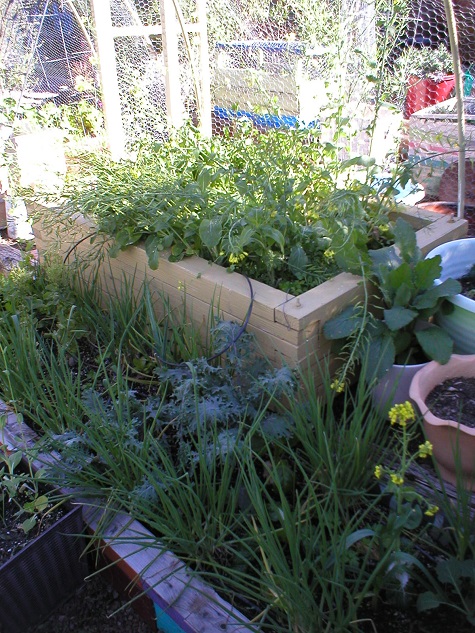 And a question:
Yesterday we got some Kiwi vines in the mail and planted them up. We have to build a trellis but I will send pictures when we get it all done and it looks like something other than 4 sticks. I got 3 female Vincents and 1 male Tomuri, any of the hoard have any advice on growing Kiwi? They are supposed to grow in zone 9 which I am but after I ordered them someone said they wouldn't fruit. I of course am always up for a challenge and I hope they are wrong.
Any feedback for her?
Critters
By-Tor went birding in Southern Utah recently. Here are some of his photos:
Some birding pics from today.

White Crowned Sparrow

Mallard

Robin

Northern Flicker.

Canon EOS 50d, Sigma 100-300 EX lens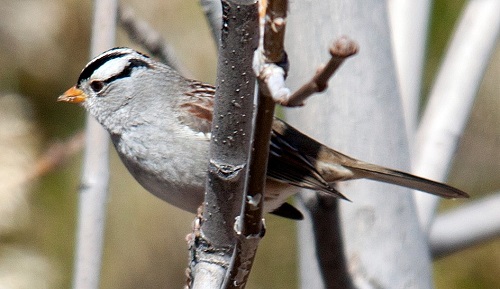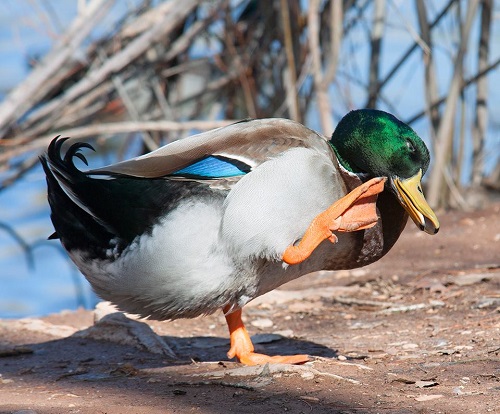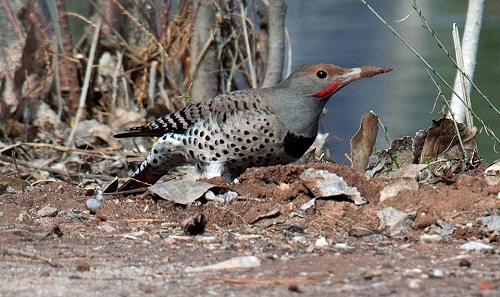 He also has a couple of photos of the San Gabriel mountains with snow. The first one was taken before the storm this week. Already had some snow.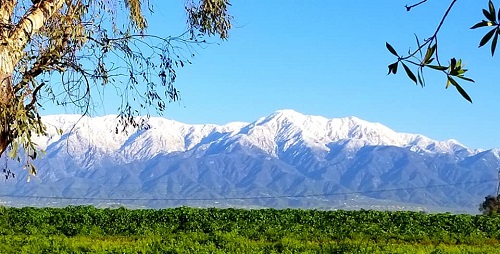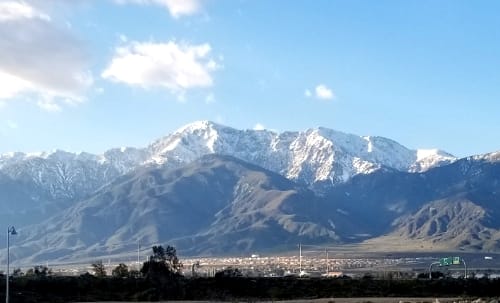 If you are up for a hike, somewhere in the San Gabriel Mountains is the
Bridge to nowhere . Reportedly the only place to legally bungee jump in California.
One of the cities along the mountain front, Ontario, was originally planned to balance agriculture with other civilized activities. Maybe the streets there don't follow cow trails, maybe they do. Lots of plant nurseries in Ontario, and in other communities along that mountain front. A few famous ones.
Gardens of The Horde
Le Vieux Garde sent in a photo of a forlorn abandoned cherry at an abandoned house recently.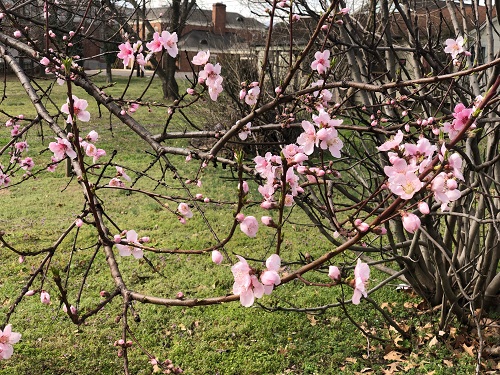 Have you had success renewing a blossoming tree like this?
And this week:
My sainted neighbor says these are called Narcissis and are related to Daffodil's. She says she rescued them from a previous house so IDK. They look like overgrown snow drops to me. Very nice fragrance.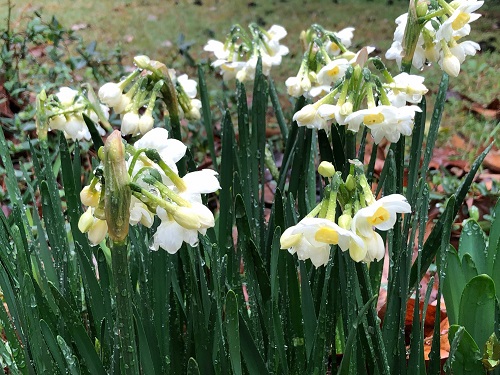 Think they're jonquils? It's Alabama.
Music
Couldn't resist this tune posted by Don.
Anybody planning to plant corn?
>
If you would like to send information and/or photos for the Saturday Gardening Thread, the address is:
ktinthegarden
at g mail dot com
Include your nic unless you want to remain a lurker.

posted by Open Blogger at
01:17 PM
|
Access Comments