« Saturday Gardening Thread, February 23 [KT]
|
Main
|
Chess Thread 02-23-2019 »
February 23, 2019
Ace of Spades Pet Thread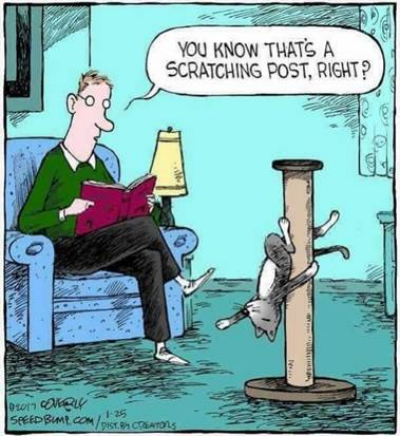 (H/T Blake)
***

Welcome to the almost world famous Ace of Spades Pet Thread. Kick back and relax. And while relaxing enjoy the world of animals.
***

K9 Humor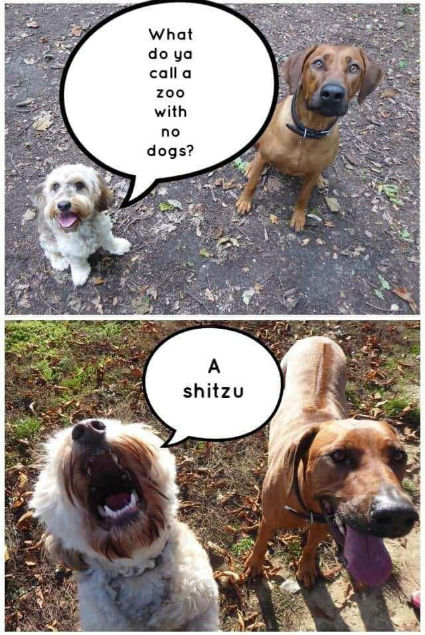 A Little of This. A Little of That.

Meet a puppy that has at least 2 lives. Vegas woman rescues her pup.
"We just let them out and then the bird swoops in drags her and is like choking her, it stood on her," Celis told KVVU-TV of the security camera footage of the incident.

Celis rushed to rescue Lulu, grabbing a patio furniture pillow and swatting at the bird of prey four times to drive it away.
If you care to watch there is a video of this incident.
***

Of course, dogs and cats will be best of friends.
***

Do you lock yourself out of the house on occasion? Perhaps you need to train your cat to help you out.
Meet The PetMorons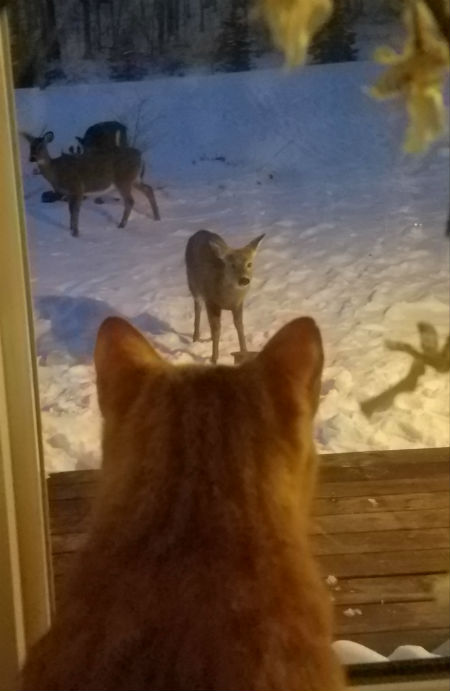 My daughters cat Libby (for Liberty not the obscene "L" word) was found "mostly dead" but not completely dead by her husband in a trash can when she was only a few weeks old. After more than a year of TLC she is trying to figure out if these things outside the window are edible.

Ray (Zeus)
L is one lucky cat. Don't be afraid to submit a photo of her from the front. Looks like she has some friends outside. Thanks for sharing Grandpa.
***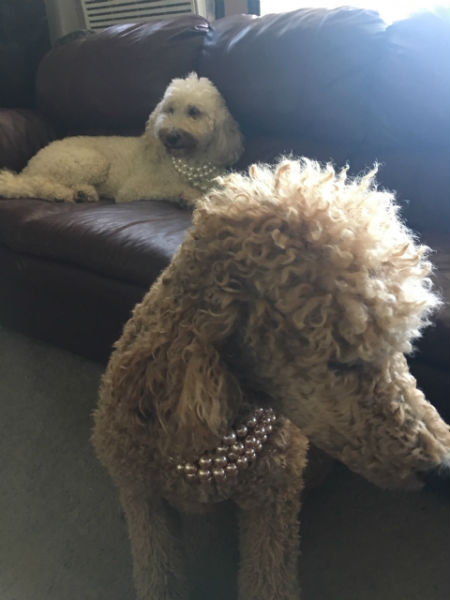 Long time lurker here. This is Dallas. She's half American Staffordshire Terrier and half Pug according to her DNA test. She was found abandoned in an apartment complex near a dumpster at about 1 year old. Ten years later and now her favorite things are removing squeakers from toys, chewing rawhide bones, snuggling under blankets with her humans, and snoring in front of the fireplace. But mostly snoring. - Shawn
That is a great story Shawn. Dallas looks like a totally cool dog who has life made. It sounds like she has quite the home.
***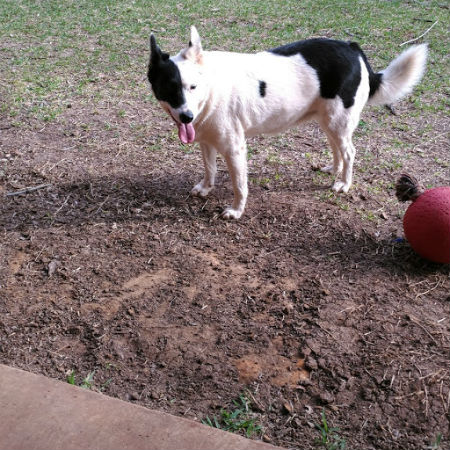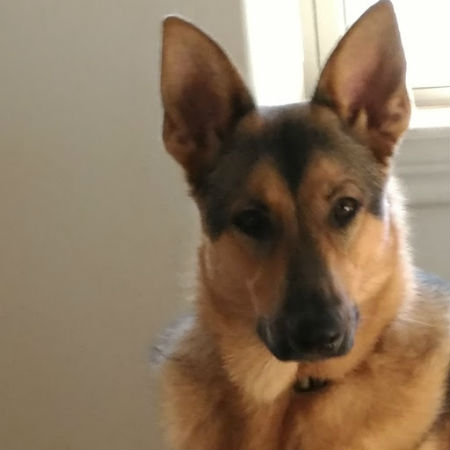 The black and white dog is Kis (I call her my Star Trek dog). I adopted her when she was a year old. She's a border collie/
heeler mix,the sweetest dog and not hyper. She's also Alpha Dog since I lost Ike. She never challenged his position, but she campaigned for it like Elizabeth Warren at a casino. She would sit for pets and belly rubs all day if someone would accommodate her. She's around 5 yrs. old now.

And then there's Maizy, the German shepherd. She's now about 17 months and still a little ringy. She's Amazing Maizy when she's good
and Crazy Maizy when she's...not. Is it just me, or does she have the Trudeau eyebrow thing going on? She's got a strong
prey drive and the cats loathe her. She's been a bigger handful than all my male shepherds put together. But she's getting better as she grows up and I think she'll be a great dog. She ain't stupid. I'll get around to cat pictures next if that's OK. I only have two cats.

Bean Counteress of Rohan

First of all, beautiful looking dogs. The GSD pup? Well, she's a girl that explains a lot. My history with dogs is that dogs are easier to train than the bitches. Good luck with her, she definitely has some mischief in her eyes. Thanks for sending us their stories and photos.
***

A fine group of pets today who have very proud humans. Thanks for submitting their photos and stories.
Would you like to see your pet as a PetMoron? Do you have an interesting story, video or tidbit you would like to share? Well you can reach us at petmorons at gmail dot com.
Have a great week!!!

posted by Misanthropic Humanitarian at
02:57 PM
|
Access Comments