« Post Speech Reaction, Commentary, Media Spin, and the Democrat Rebuttal
|
Main
|
The Morning Report - 2/6/19 »
February 05, 2019
Tuesday Overnight Open Thread (2/5/19) State Of The Union Edition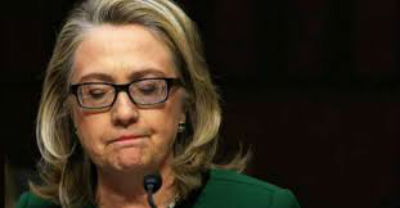 (Nacho President)

A couple of observations from tonight's SOTU Speech.
Our president loves this country and its history. He was conciliatory, offered compromise yet was boastful confident.

President Trump could have made a better pitch on the border wall. We will see how effective it was in the next few days.

The populist Trump was on full display tonight, paid family leave, infrastructure, spending on diseases.

The WWII Vets and Holocaust survivors were awesome, as was Buzz Aldrin. The allergies kicked up.

Sen. Kamala Harris, Rep. Cortez and Sen. Mazie Hirono looked like they were sucking on lemons. Sour puss witches that they are. I don't think there is enough Bond-o in the world to repair the chips on those shoulders.

The white out fashion statement? Is it Memorial Day yet? Or are these the new KKK robe wear?

Speaker Pelosi needs better meds to control her facial twitches.

Sen. McConnell should drink high energy dark roast coffee before the next televised speech.

Is Justice RBG alive? Or as JJ says, pics or it didn't happen.

And lastly how badly did tonight's speech gall Skipper Bill, Charlie-3 wives and Scrotum Head Rick Wilson?

***
The Quotes of The Day

Quote I

"Usually most people want to not look internal and see what their actions that makes another react. For us, it's always 'I must have not done anything. Why is it happening to me?' Nobody wants to take accountability of how these are byproducts of the actions of our involvement in other people's affairs." Rep. Ilhan Omar (D-MN)

Quote II

I wish someone could explain the moral difference between going to a NICU unit and injecting poison into a premature baby that is causing the mother emotional stress & injecting poison into another baby – same age; same reason– that's in the womb? @davidharsanyi
***

What's been happening in Wisconsin? Let's take a look.
***
Gwyneth Paltrow: Vaginal Expert and Expert Skier. Not!

Actress Gwyneth Paltrow has been accused in a new lawsuit Tuesday of breaking a man's ribs and leaving him with a concussion when she smashed into him from behind while skiing at a Utah ski resort in 2016.

Retired optometrist Terry Sanderson, 72, said during a news conference in Salt Lake City that he heard a "hysterical scream" and was then struck between his shoulder blades on a beginner run at Deer Valley Resort on Feb. 26, 2016. He remembers being thrown forward and losing control of his body before losing consciousness. An acquaintance who witnessed the events said he saw Paltrow hit him squarely in the back.
***

For the record, I am a pro-life individual. However, this next story leaves me shaking my head and questioning my belief system.

A man is planning to sue his parents in India for giving birth to him 'without his consent'.

Raphael Samuel said he had a 'great relationship' with his parents but has compared having children to 'kidnapping and slavery'.

The 27-year-old from Mumbai is an 'anti-natalist' who believes it is wrong to put an unwilling child through the 'rigmarole' of life for the pleasure of its parents.

The anti-natalist movement is gaining traction in India as younger people resist social pressure to have children.
***
The ONT Musical Interlude
February 5, 1944, Born on this day, American songwriter, record producer and musician Al Kooper, known for organizing Blood, Sweat & Tears (although he did not stay with the group long enough to share its popularity). His first professional work was as a 14-year-old guitarist in the The Royal Teens, who in 1958 had the US No.3 single 'Shorts Shorts'. As a member of Blood Sweat & Tears, he had the 1969 US No.12 & UK No.35 single 'You've Made Me So Very Happy'. Kooper played organ on Bob Dylan's 'Like A Rolling Stone' as well as playing on hundreds of records, including ones by the Rolling Stones, B. B. King, The Who, The Jimi Hendrix Experience, Alice Cooper, and Cream. via thisdayinmusic.com
***

Hey Boo-Boo, that dead body is not a pic-a-nic basket. H/T Bitter Clinger

A man whose body was found in the Great Smoky Mountains National Park last year died of a meth overdose before being partially eaten by a bear, an autopsy found.

The body of William Lee Hill Jr., 30, of Louisville, Tenn., was discovered in a wooded area off Rich Mountain Road in Townsend on Sept. 11 — four days after he became separated from a friend while the pair were searching for ginseng in the park.

After search crews found an adult black bear scavenging the body, the animal stayed in the area and exhibited aggressive behavior for hours.

Biologists trapped the bear long enough to apply a GPS tracking collar and recover human DNA from the animal. Officials then released the bear, reviewed the evidence and determined the bear should be euthanized.
***

Nothing says love and commitment more than a Genius Award

It's the romantic tragedy of the year: A Chicago man held-up a Boystown bank last week shortly after asking a nearby tattoo artist how much it'd cost to have his girlfriend's name inked on his body. But as the budding Romeo ran from the bank to get the work done, he discovered a GPS device hidden in the cash and he had to ditch the satellite-tracked money behind the tattoo parlor and slip back home.

Christopher V. Berry, 26, of the Albany Park neighborhood is now charged with one federal count of bank robbery in connection with the hold-up at TCF Bank, 3531 North Broadway on Jan. 23rd.
***

Tonight's ONT has been brought to you by Salesmanship.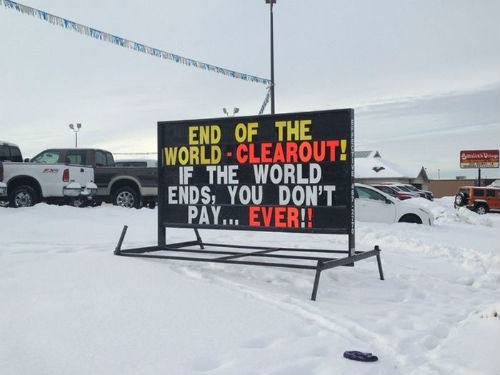 Notice: Posted with permission by the Ace Media Empire and AceCorp, LLC. Loose change, drink tokens and ONT tips to petmorons at gmail dot com. Cash, Ikea gift certificates and real news to Ace.

posted by Misanthropic Humanitarian at
10:40 PM
|
Access Comments