« Huge News, Everybody: The Teleprompter Glitched During Butterball Powerbottom's Show So He Actually Talked Up Talking Points He Had Already Written "Off the Cuff"
|
Main
|
The Morning Report - 1/30/19 »
January 29, 2019
Tuesday Overnight Open Thread (1/29/19)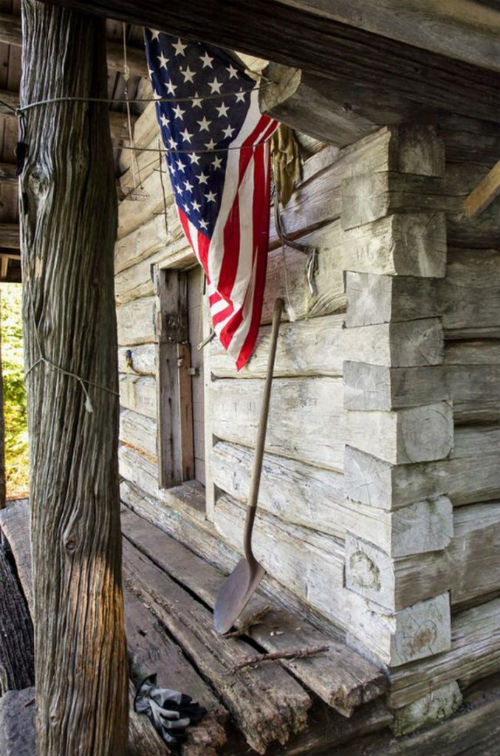 ***
The Quotes of The Day

Quote I

"Howard Schultz doesn't have the 'guts' to run for President! Watched him on @60Minutes last night and I agree with him that he is not the 'smartest person.' Besides, America already has that! I only hope that Starbucks is still paying me their rent in Trump Tower!"President Donald J. Trump
Quote II

Democracy and socialism have nothing in common but one word, equality. But notice the difference: while democracy seeks equality in liberty, socialism seeks equality in restraint and servitude. Alexis de Tocqueville

Quote III

Let's speak truth about our economy. Our economy today is not working for working people.

The cost of living is going up, but paychecks aren't keeping up.

For so many Americans, a decent retirement feels out of reach and the American Dream feels out of touch.

The truth, is our people are drowning in debt.

Record student loan debt. Car loan debt. Credit card debt. Resorting to payday lenders because you can't keep up with the bills.

People are drowning in America.

We have a whole generation of Americans living with the sinking fear that they won't do as well as their parents. Sen. Kamala Harris (D-CA)
***

Living in Fly Over Country isn't so bad.

I nearly vomited on my way to work today. I don't have stomach flu, and I wasn't hungover. What did I see? My walk to the subway takes me down a stretch of East 124th street, which is lined, daily, with human urine and excrement. I usually manage by holding my breath as I walk at a brisk pace, averting my eyes from the sights. Sometimes, I'll walk along East 125th street, which has fewer recessed doorways serving as ad hoc toilets.

As I turned onto the avenue, I watched a seemingly homeless man, naked from the waist down, stumble toward what looked to be a breakfast cart. Typical stuff, these days. But as I got closer to the subway steps, I saw that he was reaching for a pile of newspapers. He wasn't intrigued by the cover story. Somewhere in the vicinity was a pile of diarrhea on the ground; the rest of it was packed between the man's buttocks. The sight sent me into a frantic jog down the subway steps, dry-heaving behind my leather gloves.
***
The glass ceiling is still intact in the UAE.

Authorities in the United Arab Emirates have been ridiculed after it emerged that all of the winners of an initiative designed to foster gender equality in the workplace were men.

Certificates and medals were awarded by Sheik Mohammed bin Rashid al-Maktoum, the vice-president of the United Arab Emirates and ruler of Dubai, in the categories of "best government entity supporting gender balance", "best federal authority supporting gender balance" and "best gender balance initiative" at a ceremony on Sunday.

The awards went to the finance ministry, the federal competitiveness and statistics authority and ministry of human resources respectively, which were all represented by male awardees.
***
Since we are visiting the ME Crickets from the left on the "Don't Ask. Don't Tell." policy in Iran.

The Islamic Republic of Iran publicly hanged a 31-year-old Iranian man after he was found guilty of charges related to violations of Iran's anti-gay laws, according to the state-controlled Iranian Students' News Agency.

The unidentified man was hanged on January 10 in the southwestern city of Kazeroon based on criminal violations of "lavat-e be onf" – sexual intercourse between two men, as well as kidnapping charges, according to ISNA. Iran's radical sharia law system prescribes the death penalty for gay sex.
***

America has its faults. But, it still is the greatest nation on the face of the earth.
The Central Texas State Veterans Cemetery was unable to locate any family members to attend services for a Vietnam Air Force veteran named Joseph Walker — so staff members charged with organizing his funeral made a public plea for attendance.

"We do not leave veterans behind," they said.
***

Drunk and on ecstasy. This isn't going to end well. Jackass inspired stunt. Of course it didn't go well.

Most of us are perfectly content to share a few drinks with our friends without engaging in any dangerous, potentially lethal behavior. But there are, of course, exceptions to that standard. For instance, this group of young Dutchmen who made it a tradition to end their nights about town by swallowing live fish.

The "Jackass"-inspired stunt took a wrong turn when one of the young men accidentally consumed a spiky — and venomous — catfish that then lodged in his trachea.
***
Yes, California is a beautiful state and has some lovely weather. What will be the straw that broke the camels back?

California's new governor has wasted little time continuing the state's seemingly limitless expansion of government. Governor Gavin Newsom's first budget proposal, published last week, suggests instituting a tax on drinking water in the name of cleaning up California's water systems.

The "Environmental Protection" section of the 2019-2020 budget seeks to

establish a new special fund, with a dedicated funding source from new water, fertilizer, and dairy fees, to enable the State Water Resources Control Board to assist communities, particularly disadvantaged communities, in paying for the short-term and long-term costs of obtaining access to safe and affordable drinking water.
***

I must study up on this "ableism". Russian-born comedian Konstantin Kisin knows about this oh too well.

Russian-born comedian Konstantin Kisin received the agreement from the event's organizer, university society UNICEF on Campus, along with an invitation to perform at London's School of African and Oriental Studies (SOAS), according to BBC. He tweeted that the contract "nearly" made him "puke."

The "no tolerance policy" listed several topics including "racism, sexism, classism, ageism, ableism, homophobia, biphobia, transphobia, xenophobia, Islamophobia or anti-religion or anti-atheism. If any such topic was covered, it must be done in a "respectful and non-abusive way."
***
Snow removal tips, 1. Don't allow 7 feet to accumulate on your roof.
***
The outfit makes sense for someone who spends a lot of time tinkering with new inventions in the basement. Ashkin, who's 96 years old, has turned the bottom floor of his house into a kind of laboratory where he's developing a solar-energy-harnessing device.

"I'm making cheap electricity," he said.

Ashkin's new invention uses geometry to capture and funnel light. Essentially, it relies on reflective concentrator tubes that intensify solar reflections, which could make existing solar panels more efficient or perhaps even replace them altogether with something cheaper and simpler.
***

A Russian Bot at his best...........

The ONT Musical Interlude
January 29, 1947, Born on this day, David Byron, singer, from English rock band Uriah Heep who had the 1975 UK No.7 album Return To Fantasy. They have sold over 40 million albums worldwide. Byron died on 28th February 1985.via thisdayinmusic.com
&&&
January 29, 1952, Born on this day, Thomas Erdelyi, (Tommy Ramone), Hungarian drummer with the Ramones who had the 1977 UK No.22 single 'Sheena Is A Punk Rocker'. Erdelyi also worked as a record producer and was an assistant engineer for the production of the Jimi Hendrix album Band of Gypsys. He died on July 11, 2014 following unsuccessful treatment for bile duct cancer.via thisdayinmusic.com
***
If I had $6,500 in cash, I would be going to the bank......Genius Award Winner.


CONYERS, Ga. - Someone in metro Atlanta ended up with way more than they bargained for at a local Goodwill store -- and now a family is asking for the public's help.

Thanks to a new best-selling book, people across the country are tidying up. But one metro Atlanta family accidentally threw something out worth thousands of dollars.

Lindsay Preiss reached out to Channel 2 Action News on behalf of their son, Devon Silvey, 27. She recently donated her Silvey's childhood souvenir to a Goodwill store in Conyers. The only problem? Unbeknownst to her, it had $6,500 stashed inside.
***

Risk vs. Reward and Tonight's Feel Good Story of The Day.

Charlie Landeros, aged old enough to know better, loved his far-left activism. He belonged to an armed Antifa group we've covered, training "oppressed peoples" in armed self-defense. And now he's no longer with us after drawing down on two Eugene, Oregon police officers who attempted to arrest him at a Eugene middle school there.
***
Tonight's ONT has been brought to you by Safe Working Conditions.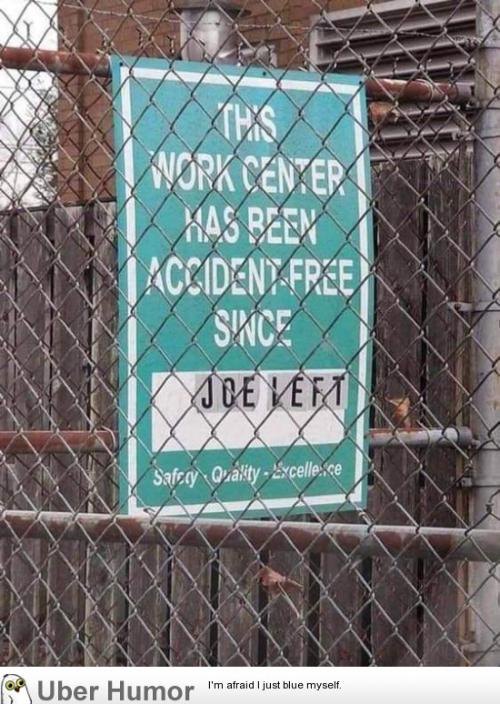 Notice: Posted with permission by the Ace Media Empire and AceCorp, LLC. And recommended by 4 out of 5 coders.
L
LE
LEA
LEAR
LEARN
LEARN T
LEARN TO
LEARN TO C
LEARN TO CO
LEARN TO COD
LEARN TO CODE
LEARN TO COD
LEARN TO CO
LEARN TO C
LEARN TO
LEARN T
LEARN
LEAR
LEA
LE
L

H/T Ace. See that was easy @JonahNRO

posted by Misanthropic Humanitarian at
10:07 PM
|
Access Comments