ę Washington Post "Reporter" Calls Trump Voters "Rubes" On Podcast
|
Main
|
Tuesday Overnight Open Thread (1/29/19) Ľ
January 29, 2019
Huge News, Everybody: The Teleprompter Glitched During Butterball Powerbottom's Show So He Actually Talked Up Talking Points He Had Already Written "Off the Cuff"
Tweets below the fold.
This did not garner the online validation that Oliver Skinnypants Darcy or Brian "Tater" Stelter were seeking.
As several people pointed out, it's not "off the cuff" if you're merely repeating what you've already written. You're not improvising, you're just remembering.
Also, as some pointed out: How hard is it to improvise "ORANGE MAN BAD ORANGE MAN BAD ORANGE MAN BAD ORANGE MAN BAD"?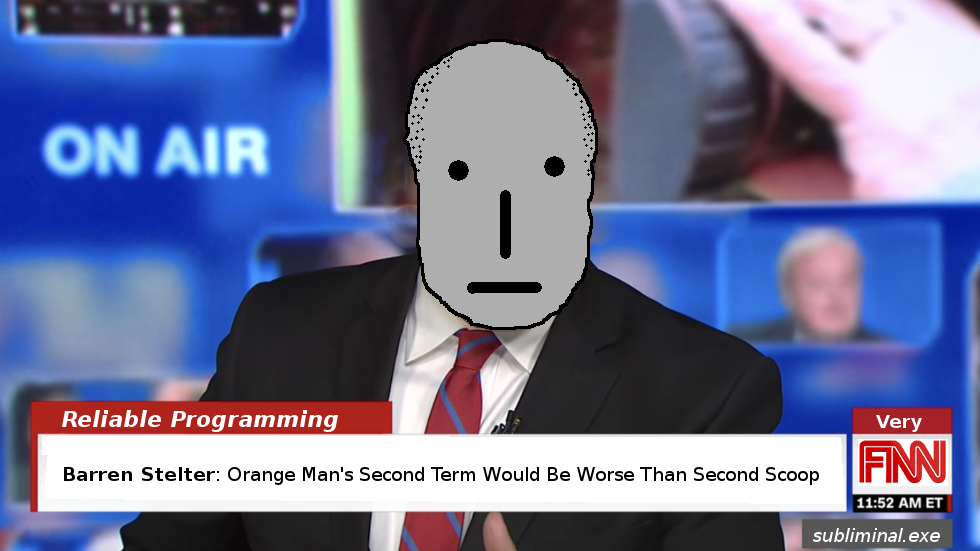 Image taken from Reddit.

posted by Ace of Spades at
08:09 PM
|
Access Comments