« Gun Thread: I Can't See You!!! [Weasel]
|
Main
|
The Seftonless Morning Report: Day Two (1/7/19) »
January 06, 2019
Sunday Overnight Open Thread (1/6/19)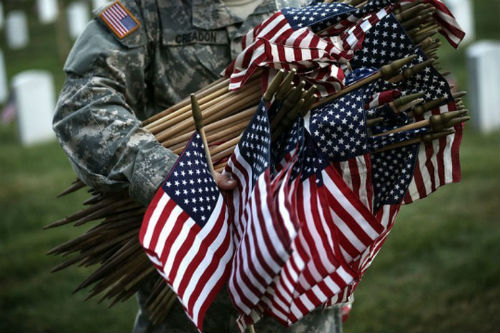 ***
The Quotes of The Day

Quote I

The "Full steam ahead" method would be undoubtedly the most desirable. This is the military view. Mobilise, it is urged, a nice field force, and operate at leisure in the frontier valleys, until they are as safe a Hyde Park. Nor need this course necessarily involve the extermination of the inhabitants. Military rule is the best rule suited to the character and comprehension of the tribesmen. They will soon recognize the futility of resistance, and will gradually welcome the increase of wealth and comfort that will follow a stable government. . . Only one real objection has been advanced against this plan. But it is a crushing one, and it constitutes the most serious argument against the whole "Forward Policy." It is this: we have neither the troops nor the money to carry it out. Sir Winston Churchill

Quote II

"You call him an M-fer because you don't like the way he talks," she said. "But you don't have the guts to follow through with your claim. When you are confronted by the press you whimper away and run from the American media. Did Nancy [Pelosi] rein you in, Rashida?" Judge Jeanine Pirro

Quote III

Europe's three most powerful leaders—Angela Merkel of Germany, Emmanuel Macron of France, and Theresa May of the United Kingdom—have worse approval ratings than the embattled Donald Trump.

In sum, the more media pundits claimed that America was on the brink of disaster in 2018, the more Americans became prosperous and secure.Victor Davis Hanson

Quote IV
History, in other words, is just a device to be used by well-paid boobherds to drive the American cattle in bovine content to their pastures or to the abattoir. Revilo P. Oliver
***
Need a smile? Hopefully this helps!
***

It appears Tech and free speech is on a collision course. Grindr facing lawsuit.

A Grindr harassment suit could change the legal landscape for tech — and free speech
Months of harassment led Matthew Herrick to file a lawsuit against the dating app — and he's using laws meant to protect consumers from dangerous products to do so.

Matthew Herrick, a restaurant worker and aspiring actor in New York, claimed that for months an ex-boyfriend used the dating app Grindr to harass him.

His former partner created fake profiles on the app to impersonate Herrick and then direct men to show up at Herrick's home and the restaurant where he worked asking for sex, sometimes more than a dozen times per day. Herrick took action against his ex, filing 14 police reports.

He also filed a lawsuit against Grindr in 2017. The alleged harassment continued for months, even after Herrick obtained a temporary restraining order against Grindr that required the company to disable the impersonating profiles.
***

Back to the drawing board for the the ocean clean up machine.

The path to innovation is not always a smooth, straight line. In some cases, it's U-shaped.

In September, a 2,000-foot-long floating barrier, shaped like a U, was dispatched to the Great Pacific garbage patch between Hawaii and California, where roughly 1.8 trillion pieces of plastic have formed a floating field of debris roughly twice the size of Texas. Made of connected plastic pipes, the barrier was meant to catch and clean-up the plastic.

Invented by Boyan Slat when he was just 17, the barrier has so far done some of what it was designed to accomplish. It travels with wind and wave propulsion, like a U-shaped Pac-Man hungry for plastic. It orients itself in the wind and it catches and concentrates plastic, sort of.

But no good deed, or thought or effort goes unpunished or commented about.

But experts on plastic pollution have expressed concerns about the project's effectiveness.

George Leonard, chief scientist at Ocean Conservancy, told NPR in September that only 3 to 5 percent of the total amount of ocean plastic actually winds up in systems of circulating currents. He estimates that about 8 million metric tons of plastic go into the ocean each year — roughly the equivalent of one dump truck full of plastic every minute.

Critics say efforts should be aimed at preventing plastics from going into the ocean in the first place, and that Slat's barrier project could divert resources away from that goal. Others have expressed concern about the barrier's impact on marine wildlife.
Damned if you do, damned if you don't.
***

What is the purpose of the the United States Military? Is it to break things and kill people or to be Red Cross workers in camo? Navy's top Seal facing murder charges.
***

Col. Kurt Schlichter has charm, wit and now a crystal ball: 2019 Predictions."

5. Candidates and Candidon'ts: Some Democrats we thought might be 2020 contenders will either not run (Felonia Milhous von Pantsuit, Old Joe Biden) or run and stumble at the gate (Tex Kennedy O'Rourke, Big Chief Warren, Nuke 'Em Swalwell). Kamala Harris will come out of 2019 the frontrunner. Pray for America.
***
Holidays and other family functions are going to be quite downright uncomfortable for the foreseeable future.

A devoted father has revealed he discovered the three sons he had raised for more than 20 years were not his when doctors told him he had been infertile since birth.

Now Richard Mason's ex-wife has been ordered to pay him £250,000 following an extraordinary legal case that has allowed her to keep the identity of the real father a secret.

Devastated Mr Mason never doubted he was the boys' biological dad until two years ago when he was diagnosed with cystic fibrosis – an inherited disease which prevents male sufferers from fathering children naturally.

DNA and other tests later confirmed beyond doubt that the businessman has no biological link to his eldest, now 23, and his 19-year-old twins, throwing his life – and his relationship with them – into turmoil.
***
Left-wing progtards aren't the only ones who can RESIST!

Boulder's newly enacted "assault weapons" ban is meeting with stiff resistance from its "gun-toting hippies," staunch liberals who also happen to be devoted firearms owners.

Only 342 "assault weapons," or semiautomatic rifles, were certified by Boulder police before the Dec. 31 deadline, meaning there could be thousands of residents in the scenic university town of 107,000 in violation of the sweeping gun-control ordinance.

"I would say the majority of people I've talked to just aren't complying because most people see this as a registry," said Lesley Hollywood, executive director of the Colorado Second Amendment group Rally for Our Rights. "Boulder actually has a very strong firearms community."
***

You. Can't. Make. This. Shit. Up.

As the transgender movement has developed, so too has its focus on the transitioning of younger and younger people. TransKids, according to the "about" section of the transgender youth website, is "a safe and affirming place where helping your kids live fully and embodied is our only goal."

TransKids.biz, which is "dedicated to providing young folks with gender expression gear and resources," not only recommends transgender children's books like "Who are you? The Kid's Guide to Gender Identity" and "Be Who You Are," it markets and sells garments and prosthetics designed to fit young children between the approximate ages of 8-13.
***
The ONT Musical Interlude
&
***

Forgiveness. And Spell Check. And mostly Spell Check and Tonight's Genius Award Winner.

Start saving for laser removal AND a divorce!' Internet mocks cheating husband after he got a poorly-spelled chest tattoo that brands him a 'liar' and a 'prostitute lover' to try and 'earn his wife's trust back'

A Texas-based tattoo artist shared a photo of a chest tattoo he did on January 2
Jose L. Torres has a bold message written on his torso, in which he says he is 'voluntarily' getting the tattoo to make up for 'suffering' in his marriage
He cops to being a 'manipulator,' 'deciever,' and 'dishonest and disrespectful' in permanent ink
***

From one extreme to the other, Tonight's Feel Good Story of The Day.

Woman Donates Kidney To Ex-Husband 20 Years After Divorce

A woman helped save her ex-husband's life by donating her kidney – 20 years after their divorce.
***
Tonight's ONT has been brought to you by Smoke and Lightning, Heavy Metal Thunder And Racin' With The Wind.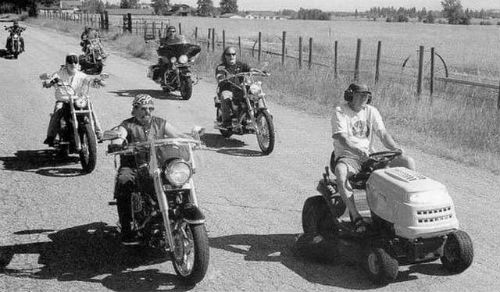 Notice: Posted with permission by the Ace Media Empire and AceCorp, LLC. This product contains no lead so piss off CA 65.
***
Weekly commenter stats for week of 1-6-2018
Top 10 commenters:
1 [488 comments] 'Skip' [68.49 posts/day]
2 [482 comments] 'garrett'
3 [373 comments] 'Christopher R Taylor'
4 [371 comments] 'Deplorable Jay Guevara'
5 [347 comments] 'bah'
6 [310 comments] 'Mark Andrew Edwards, Tribune of the Hotties'
7 [309 comments] 'hogmartin'
8 [299 comments] 'Joe Mannix (Not a cop!)'
9 [289 comments] 'rickl'
10 [285 comments] 'qdpsteve'
Top 10 sockpuppeteers:
1 [221 names] 'Miklos, a mere gastronome' [31.02 unique names/day]
2 [61 names] 'Adirondack Patriot'
3 [54 names] 'Axeman'
4 [43 names] 'garrett'
5 [41 names] 'Hands'
6 [39 names] 'Duncanthrax'
7 [26 names] '18-1'
8 [25 names] 'Don Q'
9 [25 names] 'Count de Monet'
10 [24 names] 'Insomniac'

posted by Misanthropic Humanitarian at
09:43 PM
|
Access Comments