« Chinks In The Democrat Armor? Maybe They Are Reading The Polls That Say That A Clear Majority Of Americans Want Robust Border Security
|
Main
|
Gun Thread: I Can't See You!!! [Weasel] »
January 06, 2019
Food Thread: Is A Double Made From Two Halves Better Than A Single Made From A Whole?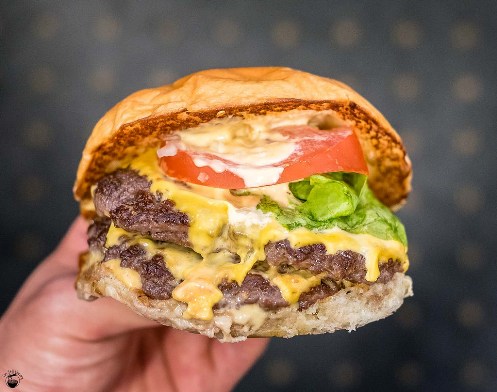 At first glance the idea of a double burger is problematic. It is more difficult to cook two thin patties to the correct temperature (medium-rare) while getting some grill flavor and browning. But there is something undeniably pleasing about that double burger, preferably with a slice of cheese between the patties. There is more surface area, so maybe the meat exudes more juice, and of course if the patties are cooked correctly there is that luscious combination of tender beef and crunchy exterior.
And then there is the difficult-to-quantify movement between the patties. There is something decadent and wonderful about a big, sloppy, dripping-with-juices burger that requires some significant fluid dynamics study and a thorough hosing-down and a change of clothing. I usually wear some small portion of my meals, but in this case I enjoy it!
By the way, while that burger looks delectable, Does anyone have an issue with the structure? Is there a place in this world for burgers with accompaniments on both the top and the bottom?
Yes, this is the kind of burning question that keeps me awake at night.
******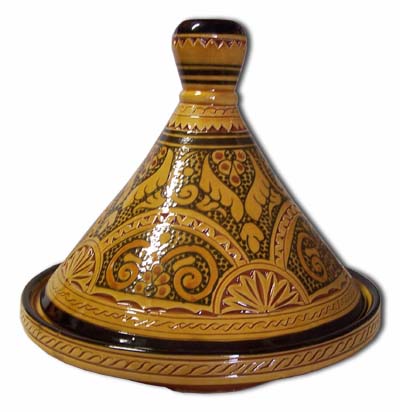 I have eaten Tagine Chicken in Moroccan restaurants and have been pleased. It's sort of halfway between a braise and a saute, and the recipes I have read have been simple and tempting. The only reason I haven't hauled out the tagine, happily sitting in its original box, is because I am really, really lazy, and often just roast chicken in a cast-iron pan. That takes almost no time and is a guaranteed excellent meal.
But this isn't even a recipe, it's more like some guidelines, and I like cooking that way.
DON"T TELL ME WHAT TO DO!
How to cook with a tagine

******
From commenter "Old Blue"
Was out doing a little late Christmas shopping today for Mrs. Old Blue, and decided to stop at a sports bar in the neighborhood that I'd never been to before to slake my thirst. I ordered a Heineken and the cost was $4.75 so I gave be beertendress a $20.00 and she gave me back $15.00 in change. I didn't notice the first time that I didn't get the quarter back. When I noticed that she also did that the second time, I said something about it. (I was tipping a buck each beer). She said that she forgot and gave me the quarter.

Since I was sitting where I could watch the register, every time a bill came up to something .75, she would pull the quarter out of the register and throw it in her tip bucket. I'm also sure that very few people said anything about the quarter.

Now for some math. If she does that 40 times per shift, it's an extra $10.00 in her tip jar. If she does it 80 times per shift, it's $20.00 bucks. She's skimming off her customers and it appeared that most people didn't notice or didn't mind. It pissed me off. I'm a generous tipper, but I refuse to be taken advantage of. I tipped her a buck for the first beer, but I made sure to just tip her the quarter for the second.

When I bar tended I treated every customer honestly and fairly. I never took any money from them that they were not willing to offer freely.

It just pissed me off.
I have seen this sort of thing in many places, and it never fails to piss me off. I am a generous tipper, but if you want to scam me out of a buck or two it is going to cost you far more in the end.
******
[Insert CBD's obligatory disclaimer that Jamie Oliver is an insufferable, pompous ass and an immense fraud, but the dude can cook!]
I really like cauliflower, and I have waxed poetic about the glories of roasted cauliflower with ketchup and garlic. Here is a slightly more elegant version, and it sounds pretty damned good as a side dish, although I would definitely leave out the saffron. That's a waste of money and an affectation.
Pot-roast cauliflower
Please ignore the poppycock about it being a main dish. This is America. We are red-blooded Americans who scoff at effete, puny Brits who eat vegetables and pretend that they are a substitute for meat.

******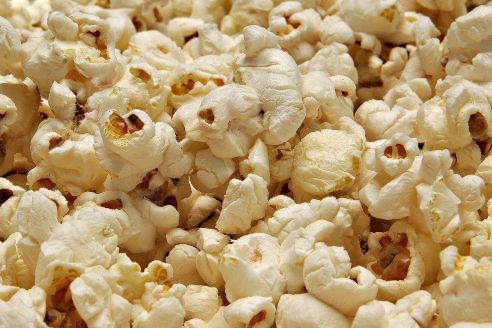 Look, popcorn is the best bang for your snack buck when it comes to price vs. quality. But only if you make it yourself. Trust me, the recipe isn't complicated, and the technique is learnable even for a Democrat.
I walk through the market and see bags of pre-popped popcorn for $3.50, and I chuckle. It's about three-cents worth of corn and another 15-cents worth of packaging. That must be the biggest scam in the snack-food industry.
The best part about making popcorn fresh at home is that the number of flavorings is limitless. Try saving some bacon grease from breakfast and use that instead of corn oil to pop the corn. You'll thank me...I promise. Or just a sprinkle of Parmesan cheese, or even better, if you can find powdered cheese use that! Or salt and pepper. Or a sprinkle of your favorite BBQ dry rub with a pinch of extra sugar.
Seriously...if you can imagine it, popcorn will handle it.
And don't give me any shit about how microwave popcorn is great and easy. If you can open a plastic bag and operate a microwave, you can make fresh popcorn too.

******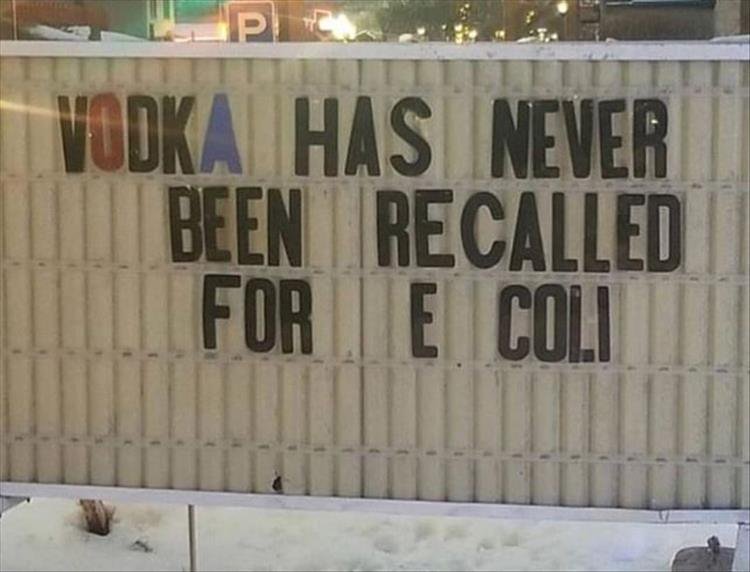 ******
Food and cooking tips, Haggis, young wild pigs, Venison Steak and Eggs (Swiped from Garrett), thick and fluffy pita and good tomatoes that aren't square, pale pink and covered with Mestizo E.coli:
cbd dot aoshq at gmail dot com
. Any advocacy of French Toast with syrup will result in disciplinary action up to and including being
nuked from orbit.
&topic=world_news">

posted by CBD at
04:00 PM
|
Access Comments