« Weird News Dump
|
Main
|
Saturday Gardening Thread, Going Bold [KT] »
December 08, 2018
Thread before the Gardening Thread, December 8 [KT]
Serving your mid-day open thread needs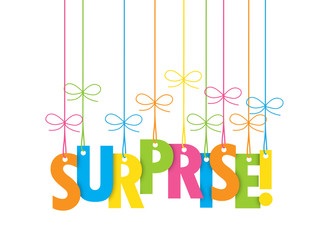 Are surprises good for us?
Think Macron considers surprises to be good right now?
Ace and others have been writing here about the Yellow Jacket protests in France this week, which were expected to escalate today. I have seen some interesting information in the AoSHQ comments this morning, too. Skynews reports that tear gas and water cannons have been used. There are several dramatic photos at the link. Weren't we just told that Trump was a war criminal or something for using tear gas? How could this be happening under Macron?
The Wall Street Journal had a headline up reading, "Globtrotting Macron overlooked swelling anger at home". On Facebook, they referred to him as being "Astride the globe". How long do you think THAT will last?
Richard Fernandez made the following observation about this unexpected preference cascade:
Macron, the media -- nobody saw it coming. Nobody really predicts anything. Pearl Harbor, Hitler's invasion of Russia, the fall of the USSR, 9/11, 2008, Brexit or Hillary's loss. The really important info is not what you know but what you've ignored.
Bush the Elder didn't seem to like surprises
Speaking of the fall of the USSR, Michael Walsh wrote this about Bush the Elder:
Cautious, diplomatic, pedantic ("the Helsinki Final Act")--this was classic Bush, a man who prized "stability" over everything else and did all he could to maintain the status quo. Why this should be surprising is unclear. Bush had been Director of Central Intelligence at the end of the Ford Administration and like most DCIs, and the agency in general, had evolved a modus vivendi with the KGB and the other enemy intelligence services. Each side knew where the boundaries were, and nobody actually wanted a "final" victory.

The last thing Bush wanted, or could handle, was the sudden collapse of the postwar bipolar world. His disgraceful "New World Order" speech came on March 6, 1991, even before the dissolution of the Warsaw Pact and the end of the Soviet Union. With its chilling echoes of Hitler's "New World Order" speech of 1941--which White House functionary approved that phraseology?--it made clear where Bush's sympathies lay.

With order.
Walsh was in Eastern Europe before the Fall of the Wall, and has some interesting observations in addition tho those above.
A surprise from Chicago
I got a little surprise of my own this week. Glenn Reynolds linked a column from the Chicago Tribune about a young condidate who is getting a lesson in the Chicago Way. It is written as a David vs. Goliath story:
The David is David Krupa, 19, a freshman at DePaul University who drives a forklift part time. He's not a political powerhouse. He's just a conservative Southwest Side teenager studying political science and economics who got it in his head to run for alderman in a race that pits him against the most powerful ward organization in Chicago.

The Goliath is the 13th Ward Democratic Organization run by House Speaker Michael J. Madigan, aka Boss Madigan, the most powerful politician in the state. Boss Madigan has long hand-picked his aldermen. He likes them loyal and quiet. The current silent alderman of the 13th Ward is Marty Quinn.
Is there something I don't know about the Chicago Tribune? I was surprised by the strong description of "Boss Madigan". And of the corruption in this case, which involves getting people to sign notarized retractions of signatures they never made. This is apparently a felony.
Anyway, is this kind of writing expected from the Chicago Tribune or is this something new?
Music
Papa Haydn enjoyed a little surprise now and then:
Hope you have a great weekend. If you have any surprises, hope they are good ones.

posted by Open Blogger at
11:17 AM
|
Access Comments