« Saturday Night Live Writer's Lame Jokes Too Much for Sensitive Suzies at Barnard University
|
Main
|
The Morning Report - 12/04/18 »
December 03, 2018
Monday Overnight Open Thread (12/3/18 )
***
The Quotes of The Day

Quote I

"We have to rebuild, I think, the confidence of our own base. Then we have to win over a new generation of people to our philosophy. If we do the messaging well, we do the policy development well … I think we've got a great moment ahead of us to do that."
Rep. Mike Johnson (R-LA)

Quote II

"But, ladies and gentlemen, let me explain something. When the president of the United States — Republican or Democrat, male or female, none of that matters — when the president of the United States, and I'd never met Mr. Trump until I met him as president- elect when he called me back for a job interview, when the president of the United States asked you to do something in America you just do it." Defense Secretary James Mattis

Quote III

May I say in passing, I do not appreciate the ridicule directed at my friend Cory Booker for that proud declaration we all remember. He wasn't just making it up. The DNA evidence — at a precise ratio of one over one-thousand-and-twenty-four — has now proven his noble Thracian ancestry," Sen. Ted Cruz (R-TX)
***

Thinking outside of the box. Marketing virgin sex robots.

Questions about consent loom after tech brothel auctions off robot's virginity for $10K

Sex robots are everywhere at the moment (not literally – you won't find them marching down the street just yet), but figuratively, as a growing number of 'robot brothels' divide public opinion as they feel out the market in the US and Canada.
***
Woke. But really not awake.

An NFL player caught on film pushing and kicking a woman at a Cleveland hotel happens to be a "woke" social justice warrior who protested the national anthem at a game last year.

During the playing of the anthem prior to the start of a game between the Kansas City Chiefs and the Los Angeles Chargers on Sept. 24, 2017, Chiefs' running back Kareem Hunt sat on a bench.
***

It is about time that someone put their foot down on the anti-vaxx movement.

CLEVELAND HEIGHTS, OH (WOIO) - A local school is now saying religious beliefs are no longer an excuse for refusing to have your child vaccinated. This coming as New York is experiencing a measles outbreak and there's a chickenpox outbreak at a school in North Carolina.
***
Goat Cat must have Linda Sarsour's tongue. Egyptian actress facing prison time.

An Egyptian actor could face up to five years in prison if found guilty of public obscenity for wearing a see-through dress that revealed her legs.

Rania Youssef, an actor and model known for her roles in Egyptian films and television shows, attended the closing ceremony of a film festival in Cairo wearing the black dress, which had a gauze skirt.

Her appearance at the event on Thursday caused instant debate on social media.

Users were divided, with some subjecting Ms Youssef to abuse, and others defending her right to wear the dress.
***
How not to sell your vehicle on Craigslist?
***

Does this fall into the category of Oooops or under the category of You Had One Job To Do?

New York State Attorney General Barbara Underwood has concluded that seven New York hospitals illegally billed rape survivors for their rape kits, at least 200 times, for sums ranging from $46 to $3,000, and then sent collections agents after survivors who could not pay.

New York law requires hospitals to bill the state's Office of Victim Services for rape kits; in addition to ensuring that rape kits are available regardless of ability to pay, the rule clears an impediment to reporting rape: women who bill their insurance for rape kits may fear stigma from their employers or families.
***

New Jersey has a lousy reputation for its politicians. These two feral politicians don't help.

A Democratic New Jersey mayor brawled with a local councilman, a casino surveillance footage released on Thursday shows..

Atlantic City Mayor Frank Gilliam was caught on camera in a vicious fight with the city's Councilman Jeffree Fauntleroy and other unidentified men outside at the Golden Nugget Hotel & Casino last month.
***
The ONT Musical Interlude
allow="accelerometer; autoplay; encrypted-media; gyroscope; picture-in-picture" allowfullscreen>
*
***

Fight to the death over pizza. Genius Award Winner.

CARY, N.C. (AP) — A North Carolina teenager who strangled his mother after a disagreement over pizza has been sentenced to serve more than a decade in prison.

News outlets report that Arnav Uppalapati was sentenced Friday to spend between 12 years and 15 years in prison after pleading guilty to murdering his mother in 2015.

Prosecutors said Uppalapati angered his mother, Nalini Tellaprolu, after ordering a pizza. She slapped him and then he choked her to death.
***

Co-workers chipping in to help one of their own. Tonight's Feel Good Story of The Day.
Restaurant Dishwasher Has Car Stolen, Coworkers Buy Him A New One

A restaurant dishwasher had saved up for months to buy a car for his family, only to have it stolen.

When his coworkers found out, they pitched in and bought him a new one.
***

Tonight's ONT has been brought to you by Helpful Suggestions.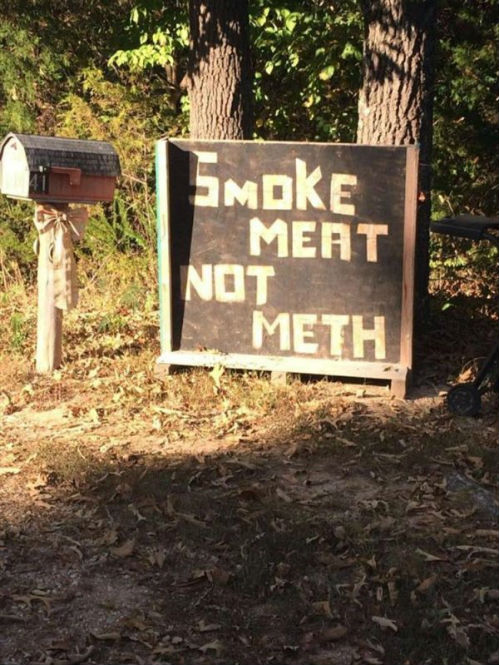 Notice: Posted with permission by the Ace Media Empire and AceCorp, LLC. Checks accepted with 3 forms of ID.
Weekly commenter stats for week of 12-2-2018
Top 10 commenters:
1 [503 comments] 'Mark Andrew Edwards, buy ammo' [70.62 posts/day]
2 [478 comments] 'Insomniac'
3 [450 comments] 'yankeefifth'
4 [375 comments] 'hogmartin'
5 [371 comments] 'runner'
6 [344 comments] 'Skip'
7 [318 comments] 'DamnedYankee'
8 [307 comments] 'Yudhishthira's Dice'
9 [304 comments] 'steevy'
10 [294 comments] 'Jane D'oh'
Top 10 sockpuppeteers:
1 [129 names] 'Cogswell of Cogswell Cogs' [18.11 unique names/day]
2 [55 names] 'DamnedYankee'
3 [49 names] 'Adirondack Patriot'
4 [48 names] 'Duncanthrax'
5 [32 names] 'Surfperch'
6 [31 names] 'Bertram Cabot, Jr.'
7 [30 names] 'tu3031'
8 [24 names] 'andycanuck'
9 [24 names] 'Hands'
10 [23 names] 'davidt'

posted by Misanthropic Humanitarian at
10:00 PM
|
Access Comments