« Gun Thread: It Just Blowed Up! [Weasel]
|
Main
|
The Morning Report - 11/19/18 »
November 18, 2018
Sunday Overnight Open Thread (11/18/18 )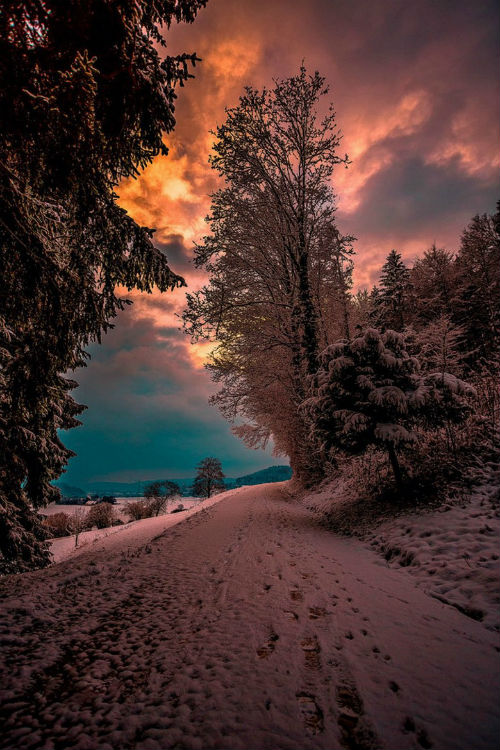 ***
The Quotes of The Day
Quote I

"What hurts the most is this wanton disregard for the public safety of the community, apparently for some sort of personal vendetta, I don't know … but it's definitely gonna be difficult. It just made a difficult job more difficult." Garden City (MO) Police Chief Thomas Alber

Quote II

For example, the several hundred people who were arrested for felony rioting at the time of the President's inauguration have all been let go. But, on the other hand, there's complete Unequal Justice in Charlottesville, at the Unite The Right Rally. People who were simply defending themselves are going to jail. The people who attacked them were being let off.

So, yes, we've reached the limits of American pluralism. Peter Brimelow

Quote III

When stupidity seems a sufficient explanation, there is no need for recourse to any more elaborate analysis. Michael M. Uhlmann
h/t Hrothgar

Quote IV

"Everything government touches turns to crap." Ringo Starr
***

Tonight's giggle...........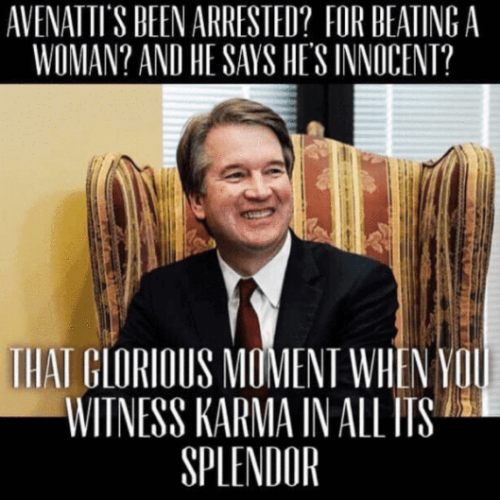 ***

Brilliant, fvcking stupendously brilliant.
***

Sissy Patriotic French President has a wee bit of a problem.

At least one person has died and 229 others have been injured as around 282,000 people protested against soaring fuel prices throughout France. Police used tear gas to stop demonstrators at the Champs-Elysees.
Starting from the early hours of Saturday, tens of thousands of people have taken to the streets of French cities to express their discontent with the policies of President Emmanuel Macron and the French government's recent decision to raise fuel prices through additional taxes.

"Gasoline prices never stop rising. It's the straw that broke the camel's back. Macron and his buddies just let… things go from bad to worse," one protester told RT.
***

If this teacher is telling the truth, The Snowflake Nation continues to swell.

"Long story short, one of the kids wanted to see the counselor, and then two days later I was asked to leave the building and never come back," he said during a school board hearing this Tuesday, according to station KMOV.

The school revealed to him that the student had told them he'd been "hurt" my Furkin's remark, and according to KTVI, this "hurt" that Furkin allegedly delivered to the boy counted as an act of "bullying."
***

I wish Congress critter Eric Swalwell (D-CA) had a pair of balls and was honest about his intentions.

Dem Rep Left Speechless After Dana Loesch Asks the One Gun Control Question He Couldn't Answer
***

No word if this is the congress critter as a young boy............


Strong resemblance.
***
Will organizations and businesses calling for "open borders" pick up this tab? Forbes Mag: Illegal Immigrants Cost Taxpayers $18.5 Billion/Yr. In Health Care Costs

Illegal immigrants cost the U.S. billions a year in health care costs that the illegals never pay for, a Forbes Mag. report says. And that is even though federal law supposedly prohibits this spending.

Federal law claims that no federal dollars can go to pay for health care for illegals. Unfortunately, this is a smoke screen because literally BILLIONS of our tax dollars go to fund medical care for illegals anyway.

Forbes magazine's Chris Conover recent ran the numbers and came up with at least $18.5 billion of our tax dollars wasted on health care for illegal immigrants.
***

I'm guessing we all have had some crappy maybe even shitty jobs over the years. Probably none this shitty.
***

Murder is murder. Countries kill their own citizens, shocking isn't it. Why wont the USA hold Saudi Arabia responsible?

There's One Reason America Refuses to Hold Saudi Arabia Responsible for Murder

The apparent extrajudicial execution of Saudi Arabian journalist Jamal Khashoggi in Turkey on Oct. 2, 2018 seemed like a watershed moment in the protracted push to hold the autocratic, theocratic Saudi regime accountable.


The moment seems to have passed. The recent U.S. elections have overshadowed the story, and neither Khashoggi's murder nor U.S. relations to the Saudi government were election issues.


How is it possible that neither party took advantage of the controversy to stake out a position opposing such a criminal state? The answer is that Saudi Arabia is a linchpin of U.S. imperialism, and the American way of life makes it inevitable that we turn a blind eye to murder and crime from regimes like Saudi Arabia. Undoing that is something neither party intends to do.

Besides being a "Journalist", He was also an Islamic terrorism sympathizer.
***

As of late there has been a big push for more compassion in the criminal justice system. From prison reform to allowing felons to vote. #MeToo movement doesn't believe in forgiveness or compassion.

Before killing himself with a drug intended for rapid and painless animal euthanasia, Richard A. Morrisett had endured a nightmare at the University of Texas in Austin. The 57-year-old tenured professor of pharmacology and toxicology was once a rising star in the College of Pharmacy – a man regarded as a first-rate research scientist and teacher during his 21 years at the state's flagship university. Morrisett's research offered new insights into alcohol-related brain disorders and alcoholism – an arcane area of research among neuroscientists. Some colleagues called him "brilliant."

Morrisett's career, however, was destroyed by a single newspaper article. Published by the Austin American-Statesman, a metropolitan daily, the article dredged up an ugly episode from Morrisett's past – a domestic violence incident involving his girlfriend at the time.
***

Bill Maher is a fvcking a$$hole.

Merely days after the death of the comic world's superhero, Stan Lee, television host and political commentator Bill Maher has blamed him for creating a culture responsible for electing President Donald Trump.

Lee, who died on Monday at the age of 95, was the creator or co-creator of characters such as the Fantastic Four, Thor, Iron Man, the Hulk, and the X-Men. How this led a generation to elect Trump is unclear from Maher's post, titled "Adulting," that he shared on his blog early Saturday.

"The guy who created Spider-Man and the Hulk has died, and America is in mourning," he wrote in his post. "Deep, deep mourning for a man who inspired millions to, I don't know, watch a movie, I guess.
***
This is how your betters slobber over their desired Overlords.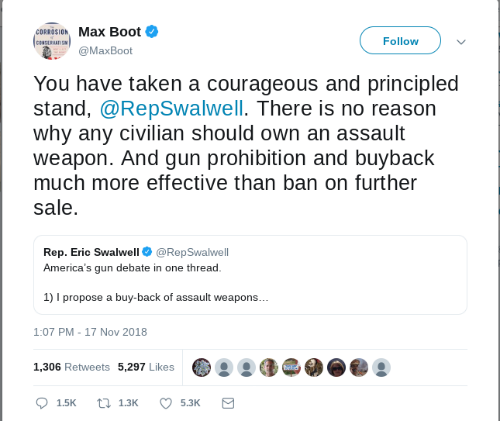 ***
The ONT Musical Interlude
November 18, 2017, Australian musician and songwriter Malcolm Young died age 64. Young was best known as a co-founder, rhythm guitarist, backing vocalist and songwriter for AC/DC. Except for a brief absence in 1988, he was with the band from its November 1973 beginning until retiring permanently in 2014. Young was born in 1953 in Glasgow before his family emigrated to Australia when he was 10. His family confirmed he was suffering from dementia in 2014. via thisdayinmusic.com
***
November 18, 1962, Born on this day, Kirk Hammett, guitar, Metallica, (1991 UK No.5 single 'Enter Sandman', 1991 US & UK No.1 album 'Metallica'). via thisdayinmusic.com
***
Digital Social Credits: How authoritarian and a new play in the Democrats playbook.

"As individuals rack up DSCs, they would have both a permanent balance they've earned over their lifetime and a current balance. They could cash the points in for experiences, purchases with participating vendors, support for causes, and transfer points to others for special occasions," Yang states on his website. "As their permanent balance gets higher, they might qualify for various perks like throwing a pitch at a local ballgame, an audience with their local Congressperson or meeting their state's most civic-minded athlete or celebrity."

Sounds like this candidate has been culturally misappropriating from the Commies of China.
***
That is an impressive resume, party planner and Genius Award Winner.

TANUGGYI, Myanmar -- A hot air balloon packed with pyrotechnics exploded over a crowd during a popular festival in Myanmar, sending revelers running for cover.

The frightening scene unfolded Nov. 14 during the Tazaungdaing Festival of Lights, an annual celebration that marks the end of the wet season in Myanmar. According to local media reports, festival organizers invite participants to launch unmanned balloons full of fireworks to usher in a new season.
***

At the right place, at the right time with the right attitude. Tonight's Feel Good Story of The Day.
***

Tonight's ONT has been brought to you by Science.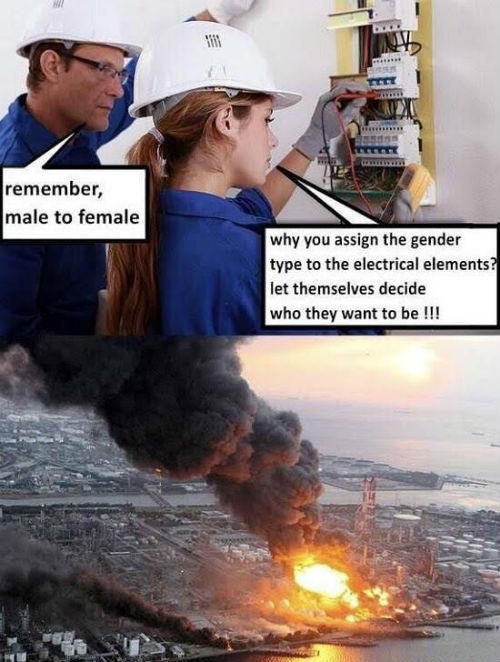 Notice: Posted with permission by The Ace Media Empire and AceCorp, LLC. ONT tips, drink chips and loose change to petmorons at gmail dot com. Or to the Twitter Thingy.
Weekly commenter stats for week of 11-18-2018
Top 10 commenters:
1 [390 comments] 'Skip' [54.75 posts/day]
2 [386 comments] 'Mark Andrew Edwards, yea Nationalism'
3 [361 comments] 'hogmartin'
4 [357 comments] 'qdpsteve'
5 [345 comments] 'Jonah'
6 [330 comments] 'Yudhishthira's Dice'
7 [313 comments] 'willow'
8 [309 comments] 'Insomniac'
9 [305 comments] 'yankeefifth'
10 [302 comments] 'runner'
Top 10 sockpuppeteers:
1 [51 names] 'Miklos, at the Waffle House' [7.16 unique names/day]
2 [40 names] 'Adirondack Patriot'
3 [35 names] 'LeftCoast Dawg'
4 [31 names] 'Duncanthrax'
5 [26 names] 'Notorious BFD'
6 [24 names] 'Duncanthrax'
7 [23 names] 'Bertram Cabot, Jr.'
8 [23 names] 'Mike Hammer, etc., etc.'
9 [23 names] 'Meade Lux Lewis'
10 [22 names] 'Julia Ioffe'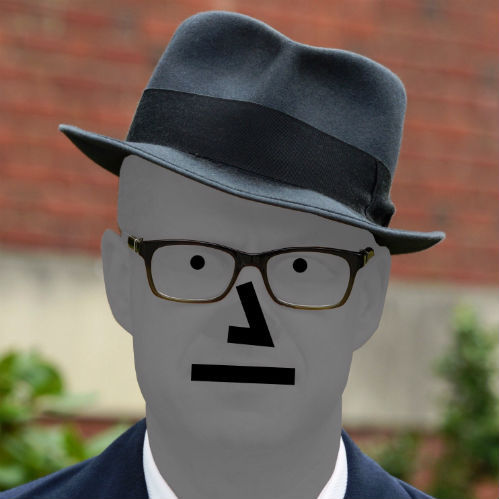 &topic=world_news">

posted by Misanthropic Humanitarian at
09:45 PM
|
Access Comments