« Chess Thread 11-17-2018
|
Main
|
Saturday Overnight Open Thread (11/17/18) Lighten Up Edition »
November 17, 2018
Saturday Evening Movie Thread 11-17-2018 [Hosted By: TheJamesMadison]
Comparing Movies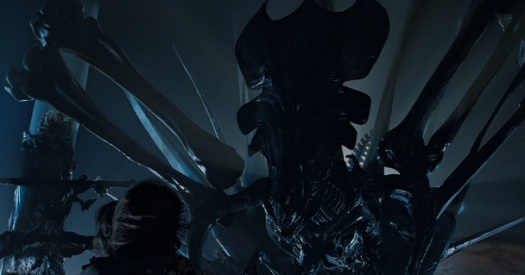 One line of argument that I see with relative frequency stems from the conceit of comparing two movies against each other. Over time, I've grown to generally dislike the practice of comparing movies to each other. I find it to be of limited use, but many people consider it a valid way to critique a film.
The argument usually goes along the lines of something like this: Movie A did x this way. Movie B did x another way. Movie A was successful, so that means that because Movie B did not do x the same way as Movie A, then movie B is bad. An actual example could be someone saying that Aliens is a bad movie because it doesn't retain the horror elements of Alien. Seriously.
So, I've come up with two pairs of movies that compare and contrast quite well, but the relative merits of the films on their own are what drive their relative qualities. John Wick against John Wick Chapter 2 and Brazil against The Zero Theorem.

John Wick Gets Confused
John Wick is a fun action vehicle with just enough plot and character to string along a series of very well made action sequences for about a hundred minutes. Its plot is spare: A former hitman loses his wife to cancer, her last give to him is a cute dog. A punk Russian mob boss's son steals the hitman's car and kills the dog. Said hitman proceeds to murder everyone.
Just the basic plot synopsis is so ridiculously simple to understand and so obviously manipulative with the use of the dog to make it entertaining on its own. It's the stuff of B-movie exploitation films from the 70s, but it's filmed very slickly, produced well, and the action sequences are almost balletic in their execution. It works because it understands the limits of its concept (the brotherhood of hitmen is kind of silly, so it doesn't do too much with it) and where its real strengths lie: those much ballyhooed action sequences.
I believe I'm in the minority opinion, however, about the sequel, John Wick Chapter 2. I found it interminable, slow, confused, and nearly unwatchable.
And, here's where my thesis comes into play, the sequel, in some important ways, is different from the original in key ways that undermine the effectiveness of the movie. It's not because the sequel does things differently than the original that I don't like it. The comparison to the original is really just informative.
John Wick's plot is super simple, as previously described, but John Wick Chapter 2's is shockingly byzantine. I've seen people say, "In the first one, he goes on a rampage because they kill his dog, but in the second they blew up his house!" And that's really not why John does what he does in the movie.
John goes on his second rampage because someone we've never heard of extracted a promise from John (a Marker, a metal disk with a bloody thumbprint inside) in order for John to retire, an exchange of a promise that allowed John to walk away from the hitman life. Note: this is all retconned onto the first movie. There's no hint that this is the situation in the first film, but whatever. John refuses to honor the Marker, new (old) bad guy blows up John's house, and then John goes to the owner of the hitman hotel (The Continental) to get advice. The owner tells him that John is going to break one of the commandments of the hitman underworld if he refuses the contract. So, John takes the job, goes after bad guy's sister, who apparently has a long history with John (this is now about 45 minutes into the film). She takes her own life, and then the bad guy's men try to kill John.
Finally, John goes on a rampage, almost halfway through the movie, and we've spent most of the running time up to that point with confusing world building, retconning of the first movie, and deeply emotional scenes with people we've never met before but are assured have long histories with John.
So, where does the comparison between the first and second movies become useful? John Wick Chapter 2's failures are its own. It does not fail or succeed because of anything that John Wick did. John Wick Chapter 2 fails because the story is a morass of needless detail that bog down an action movie in unearned sentimentality and curious plot mechanics, two things that were completely absent from the original.
Comparing the first movie to the second really just highlights the problems in the second. If John Wick Chapter 2 existed in a vacuum with no previous movie, it would have the exact same problems.

Brazil Goes Digital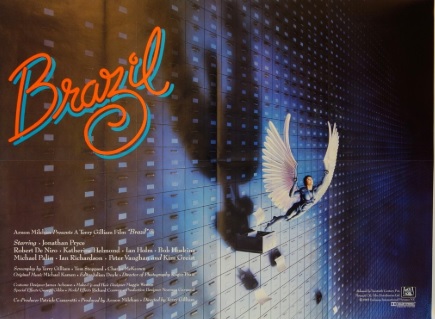 Terry Gilliam is equal parts brilliant and frustrating. He has a wonderful comic mind that fit in very well with the rest of Monty Python, but he has almost no discipline when crafting stories. He tends to follow whatever interesting threads (usually visual and design based) while leaving other, more traditional, narrative elements flapping in the breeze. His movies are always messy to a certain extent, but contain differing amounts of wonderfulness within.
I think I fall in with most Terry Gilliam fans and call Brazil his best film (although there are certainly those who call Twelve Monkeys that). The movie is 1984 filtered through Kafka and Gilliam's own visual sensibilities (one of the working titles was actually 1984 1/2). Telling the story of Sam Lowry, a talented young bureaucrat with no ambition other than to live in his own head. He understands the systems and bureaucracies around him, but he has no desire to climb any ladder, content to dream of himself as a warrior in shining armor with wings saving a fantasy woman from monsters. It's only when he finds that fantasy woman in the real world that he decides to live fully in the real world in pursuit of her. He ends up running afoul of the whole system and receiving its wrath for crossing it at all.
The movie is really a deliriously joyful exploration of the humanity killing nature of bureaucracy.
The Zero Theorem shares some aesthetic similarities to Brazil, but little else and the two get compared to each other all the time. Made almost thirty years later, The Zero Theorem also takes place in a dystopian vision of the future where a loner who values his loneliness and tries to buck the system, however the comparisons between the two films really end there. And yet, nearly every review of the film brings up Brazil as though the two should be compared to one another.
First, The Zero Theorem is honestly just not a very good movie. It's interesting enough for a short time, but the central thesis about existential dread really wears thin across the entire runtime. The main character (Qohen Leth played by Christoph Waltz) was intentionally written in a way to distance him from the audience. He always refers to himself as "we". He's completely unconcerned with any material ends, repeatedly refusing to even eat pizza. His central concern, to work at home so he can wait by his phone for a call from an unknown entity that will provide him with purpose, is so oddball that it's hard to empathize with his plight.
The future vision itself is remarkable in its unremarkableness. The movie was made on the cheap for about $8 million in Romania, and the vision of the future includes little else than brightly colored clothes and screens everywhere (including a lot of 2013 era iPhones for some reason). The movie is also largely set on a single set of Qohen's home inside an abandoned church (the movie has its share of heavy-handed symbolism for sure).
So, why does Brazil come up so often in the conversation about The Zero Theorem? I think it's largely lazy thinking. The two movies share very shallow characteristics but almost nothing else. "Terry Gilliam drags us back to Brazil," says The Globe and Mail. "There's no going back to Brazil," declares IndieWire. "A dystopian delight but it lacks Brazil's genius" announces Metro.

Movies! Stand Alone!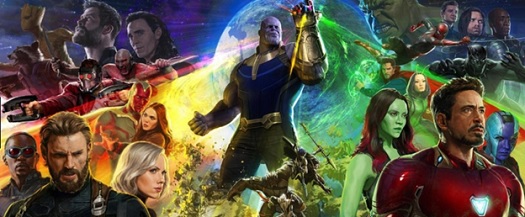 The act of comparing one movie to another can be helpful in breaking down films, but how a movie stands in relation to another should be irrelevant to any individual movie's quality.
Is Aliens a different movie from Alien? Did the artists of the second movie chose to make a movie completely different from the original? Should that count against the second movie? Should the merits of the first movie have any bearing on the merits of the second?
Ideally, a critique of a movie should never address any other films. It should take the merits of the individual film on its own, discussing the filmmakers intentions and the successes of the efforts.
Now, I'm sure that there are those who would vehemently disagree. One man, whose reviews are half references to other movies no matter what, is Armond White. His reviews are bursting with notes about how this image in this film is referencing this other image in another film (half the time I haven't even heard of the other film). Take this paragraph from his review of Avengers Infinity War:
What academics call "narrativity" (employing memory and structural awareness in storytelling - the secret to John Boorman's Excalibur) here gets steamrolled by busyness and chronic fits of campy, facetious jokes between swashbuckling hunks Thor, Star-Lord, and erectile-dysfunction-sufferer the Hulk. The drawback to this - a lack of credible substance when characters pretend worry or ambivalence - is worse than Hollywood trashiness. The frantic comic-book mythology merely plays out the form's intrinsic commercialism, not cultural or historical beliefs. The Russo brothers' flippancy doesn't match the brio of Boorman's Arthurian masterpiece. In Excalibur, mythology represented historic human compulsions, resulting in a constantly moving sensual, kinetic, and visual panorama. (Visionary philologist Neil Jordan was billed as Boorman's "creative associate.")
I believe that Armond was trying to sell the idea that the two films (Avengers Infinity War and Excalibur) were both attempting similar things, or that the latter is a degradation of an idea represented by the former. However, the whole thing reads to me like he's saying, "Avengers is different than Excalibur, therefore I don't like Avengers." I find it wholly unpersuasive. It's not a mark against his taste in movies (which I largely don't share), just his technique in talking about film. If the point of his review is to convince me that Avengers Infinity War is trash, I don't think he does a good job doing that because he spends so little time actually talking about the movie itself. Hell, the first paragraph of his review is about Quentin Tarantino.
Take this final paragraph from Richard Brody's negative review of the same movie instead:
But that ending is also a narrative cheap shot, because it doesn't feel like an ending-it feels like the turning point of a movie that is about to enter its heroic final act (which, in this case, will instead be the sequel). The ground rules governing the film's superheroics are undefined and limitlessly malleable: infinite powers mean infinite dramatic possibilities, and none of the limitations by which real lives and choices are constructed and compelled. That's why, for all the colossal C.G.I. kinetics and pyrotechnics of the movie's massive battles and thudding fights, the stakes seem so low. Even the surprising deaths of beloved characters, for all their momentary power to disturb, feel cheap, because the powers of superheroism-amped up by the reversibility of time thanks to the time stone-make no result seem conclusive, no death seem final. The redemptive heroics that are doubtless forthcoming in the next episode are little to look forward to; they have the inevitability of the calendar.
I find this reasoning much more persuasive. It's not about how well the movie reflects the ethos of another movie from decades ago, but about the merits of the film itself. It talks about the low stakes of the universe and the lack of impact as a result. It brings up plot devices in the film (the time stone) that undermine any emotional grab of the film.
In the specific case of Avengers Infinity War, I find it to be an enjoyable adventure. A fun, pretty good movie, but if either of these two men were trying to convince me that it was less than that, White would fail and Brody would be more likely to succeed.

Movies of Today
Opening in Theaters:
Fantastic Beasts: The Crimes of Grindelwald
Instant Family
Widows
Next in my Netflix Queue:
Jane Eyre
Movies I Saw This Week:
Tess (Netflix Rating 5/5 | Quality Rating 4/4) Poster blurb: "Handsomely produced, impeccably acted, and emotionally compelling." [Netflix DVD]
The Zero Theorem (Netflix Rating 2/5 | Quality Rating 1.5/4) "An unengaging, visually uninspiring misfire from Gilliam." [Netflix DVD]
Dersu Uzala (Netflix Rating 5/5 | Quality Rating 4/4) "A marvelous curio from Kurosawa's filmography that highlights such a marvelous humanism." ["Library"]
Green for Danger (Netflix Rating 5/5 | Quality Rating 3.5/4) "Full of wit and intelligence, it's a whodunit made with great craft." ["Library"]
Captain Horatio Hornblower (Netflix Rating 3/5 | Quality Rating 2.5/4) "Adapted from three novels, and it feels it." ["Library"]
Silver Bullet (Netflix Rating 2/5 | Quality Rating 1.5/4) "Poorly assembled with unnecessary distractions all over the place. I'm not even sure it would appeal to kids." ["Library"]
Spotlight (Netflix Rating 5/5 | Quality Rating 3.5/4) "Absolutely engrossing film about the process of taking a bombshell story to print against incredible pressures." [Netflix Instant]
We Need to Talk about Kevin (Netflix Rating 5/5 | Quality Rating 3.5/4) "A portrait of a woman who raised pure evil, and the guilt the pervades her because of it." [Amazon Prime]
Allied (Netflix Rating 5/5 | Quality Rating 3.5/4) "Mature and intelligent spy tale that is so underrated." [Amazon Prime]
You Were Never Really Here (Netflix Rating 4/5 | Quality Rating 3/4) "Incredibly well made, but it seems written with the purpose of keeping the audience at a distance, which blunts the film's impact." [Amazon Prime]
Outlaw King (Netflix Rating 5/5 | Quality Rating 3.5/4) "Grungy and beautiful with strong performances and a great sweep." [Netflix Instant]
Hold the Dark (Netflix Rating 5/5 | Quality Rating 3.5/4) "Jeremy Saulnier is fast becoming my favorite filmmaker of his generation." [Netflix Instant]

Contact
Email any suggestions or questions to thejamesmadison.aos at symbol gmail dot com.
I've also archived all the old posts here, by request. I'll add new posts a week after they originally post at the HQ.

posted by OregonMuse at
07:22 PM
|
Access Comments