« Wild in the Streets! ONT
|
Main
|
EMT 10/6/18 »
October 05, 2018
Overnight Open Thread ( 10-5-2018 ) - Post-Cloture Afterglow Edition
Accept no substitute ONTs!
Sexual intercourse began in nineteen sixty-three (Which was rather late for me) between the end of the Chatterley ban and the Beatles' first LP.

-- British poet Philip Larkin, "Annus Mirabilis," 1974.
Born in 1963, died 2016 - alas poor Sex. We knew you well. Well, not WELL. We knew you. Slightly. That was a good summer.

-- Eva Wiseman, the London Guardian, 2016
And it was more or less regulated and criminalized by 2018.
Miguel Estrada, one of the most distinguished appellate lawyers in the country whose D.C. Circuit nomination battle lasted over three years, stated when his name was mentioned as being a possible nominee for Solicitor General: 'I would never accept a job that requires Senate confirmation or, for that matter, willingly place myself in any situation (e.g., a hearing room) in which convention requires that I be civil to Chuck Schumer.'
Good life advice in general. And note that Estrada's 28 months in nomination limbo had a very high personal cost to him.
Thanks to the miracles of modern medicine, Democratic Party activists have not yet murdered any Republican politicians. Steve Scalise is still alive, and the Democratic Party press is trying hard to make us forget rabid Democrat James Hodgkinson.

-- John Hinderaker in How Far Will Democratic Party Violence Go?
Soap doesn't work. Toilets don't flush. Clothes washers don't clean. Light bulbs don't illuminate. Refrigerators break too soon. Paint discolors. Lawnmowers have to be hacked. It's all caused by idiotic government regulations that are wrecking our lives one consumer product at a time, all in ways we hardly notice. It's like the barbarian invasions that wrecked Rome, taking away the gains we've made in bettering our lives. It's the bureaucrats' way of reminding market producers and consumers who is in charge.
"If someone tells you that they just have a few Excel sheets that they want help with, run the other way," tweeted 32-year-old statistician Andrew Althouse. "Also, you may want to give them a fake phone number, possibly a fake name. It may be worth faking your own death, in extreme circumstances." The few Excel sheets in question, during one recent encounter, turned out to have 400 columns each, replete with mismatched terms and other coding no-nos, said Mr. Althouse, who works at the University of Pittsburgh. The project took weeks to straighten out.

-- from The First Rule of Microsoft Excel - Don't Tell Anyone You're Good at It
Jezebel: The Next Step for #MeToo Is Into the Gray Areas
And the gray areas seem to include anything that women consented to but weren't really okay with - often only after later review. The villain of the piece is lefty reporter Jack Smith IV and he does seem to be a total manipulative jerk when it comes to women. But on the other hand all of the women  kept going out and voluntarily sleeping with him even after his repeated jerky behavior.

He's definitely not a good guy - but the women involved also had free will and were capable of walking away from him at any point. #MeToo does not magically absolve women from responsibility for their own life choices just because some guy was an insensitive jerk to them.
5 Signs You're In The Midst Of A Moral Panic
Check, check, check, check, and...check.
The Practice of Ritual Defamation
In 1990, a Kansan civil liberties advocate named Laird Wilcox wrote an excellent and cogent essay entitled "The Practice of Ritual Defamation." The essay provides a major public service. It clarifies the mechanics of ritual defamation and lists its eight primary features. It's a short must-read for any citizen with a shred of goodwill.
You have 15 seconds beginning.....now.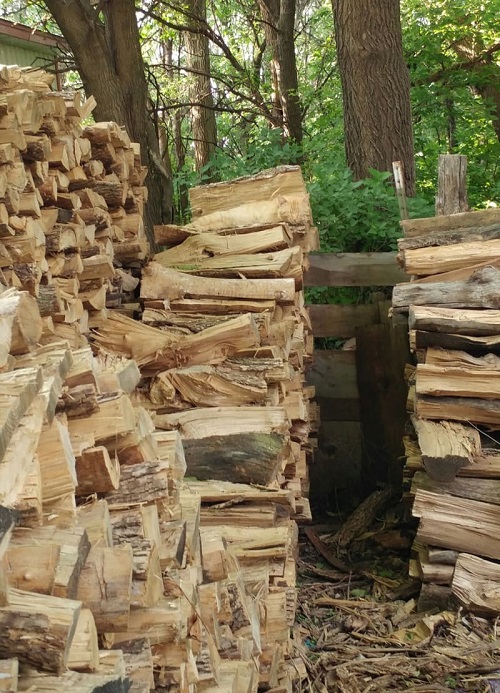 Robert Hugh Benson's 'Lord of the World'
When a science fiction novel has been recommended by Elizabeth "The Anchoress" Scalia and Pope Benedict XVI and Pope Francis, I'm interested. 'Lord of the World' was written in 1907 by Robert Hugh Benson, a Catholic priest, and is often included with 1984, and Brave New World as a classic dystopian novel.
The story takes place in the early 21st century in a world where marxism and secular humanism are dominant and religion is viewed as a retrograde force and the church has been reduced to a vestigial state. The main character, Father Franklin, is a priest in England doing his best to maintain the church in the face of a hostile government and society. Meanwhile as the world appears on the brink of war a mysterious and uncannily charismatic American Senator from Vermont suddenly appears and becomes a peacemaker and eventually the de facto ruler of the world, promising a world of peace  and unity in return for obedience and rejection of the old beliefs. I'll leave the rest for you to discover by reading it.
Benson is most off when it comes to technology since he just extrapolated the existing technology of 1907. But he definitely knew people and how they behave - so that part feels very fresh and up to date. Definitely worth a read if you like these kind of novels.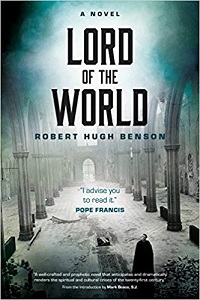 A Different Time: Miss America Poses With the New Colt AR-15
From the November 22nd, 1963 issue of Time magazine (later added to the LIFE archives). A different time, a different country, a different world.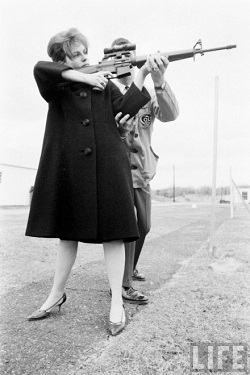 Where Physics And Guitars Collide: Dr Mark Lewney
An entertaining lecture where he starts off with guitar licks and walks the audience through vibration modes, hyper-cubes and space-time, and eventually to string theory. With guitar accompaniment. Too bad all physics lectures aren't like this.
Why Vietnamese Immigrants Dominate the Nail Salon Business
Short answer: Actress Tippi Hedren (that's Melanie Griffith's mother for all you younglings)
When she wasn't onscreen, Hedren was an international relief coordinator with the organization Food for the Hungry. After Saigon fell, she was working with Vietnamese women in a refugee camp near Sacramento when several admired her long, glossy nails.

Hedren had a manicurist named Dusty at the time and asked her if she would come to the camp to meet with the women. Dusty agreed, and Hedren flew her up to Camp Hope every weekend to teach nail technology to 20 eager women...

Le and her sister manicurists have transformed the nail business, which is projected to pull in some $7.3 billion this year. Today, affordable manicures have become so synonymous with the Vietnamese that Nails magazine offers a Vietnamese-language version.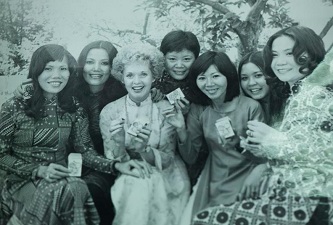 No jobs, just hanging around outside, and getting high on puffer fish toxin. Plus the occasional raping. As is their wont.
Lack of Penis Bone In Humans Linked To Monogamous Relationships and Quick Sex, Study Says
Well that's a rather optimistic view of the lack of bone in the boner.
Before the Kardashians....There Were the Mitford Sisters
Rich and aristocratic, they spent considerable time at champagne-soaked balls and coming-out parties. "Oh Nina, what a lot of parties," Waugh writes in Vile Bodies, his wickedly funny novel that helped define the generation. "Masked parties, Savage parties, Victorian parties, Greek parties, Wild West parties..."

The Mitford sisters were at the heart of it. Beautiful, intelligent, and in full possession of what Waugh called the English curse - charm - they were the celebrities of the era, capturing public attention like an early twentieth century version of the Kardashians.
But as war divided the world they also were divided - some became fascists, a few became communist and others became British patriots.
Diana wound up spending most of the war years in Holloway prison for her political affinities; sister Nancy, a good Churchillian patriot, was instrumental in putting her there. Unity shot herself in the head when Britain declared war with Germany, leaving herself a brain-damaged invalid. Jessica high-tailed it to America with second cousin, fellow socialist, and soon-to-be husband Esmond Romilly (in part funded by her running away money). Stateside, Jessica became a civil-rights activist, successful journalist, and eventually the wife of hard-leftist labor lawyer Robert Treuhaft. (Fun fact: a young Hillary Rodham got her start in Treuhaft's radical Oakland law firm.)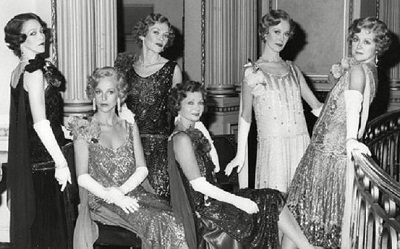 Related: Ditch the Granny Knot to Tie Your Shoes More Efficiently
Vintage Bondage and Fetish Gear
Definitely NSFW due to vintage nippleage - you have been warned. It's interesting how much of the lingerie and gear from almost a 100 years ago is more or less the same as what you would find in your local uh, adult-type shop today. Why it's as if human firmware hasn't changed at all in that time...
So Apparently Asia Argento and Rose McGowan Are No Longer BFFs...
There's a bit of an arms race going on in CrazyTown and for now I have to give the edge to the hate tattoo.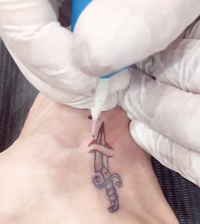 An Objective, Dispassionate Review of Cher's New ABBA Cover CD
OH HECK YES CHER!!! It's so good. A true masterpiece rendition. An instant classic!
Now This Is What I Call Music Volume: CHER RULES. My ears opposite-bled while I listened to this song. Brilliant!
I cried! I sobbed! I felt emotions I didn't know existed. Remarkable! A+! Perfect!
FINAL ALBUM RATING: 11 out of 10 stars.
I am skeptical yet intrigued.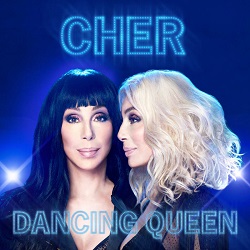 Tonight's post brought to you by right here, right now: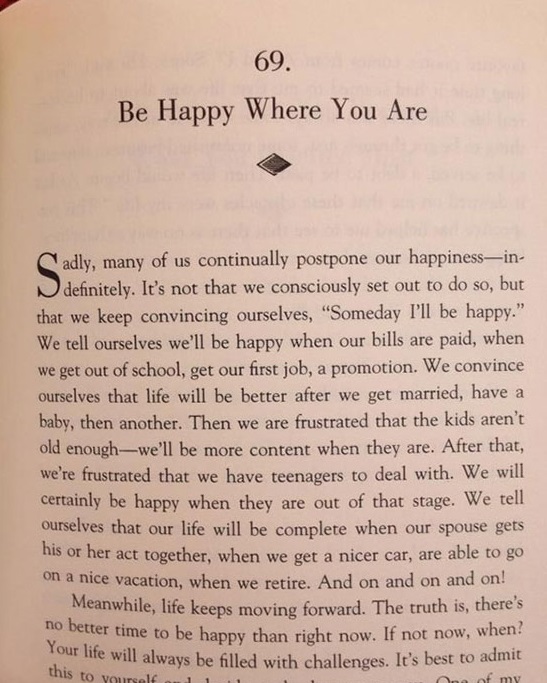 Notice: Posted by benign neglect of AceCorp LLC and the CT Overlords. Please send overnight open thread tips to the appropriate parties. Otherwise  pester Ace - because he loves that kind of crap.

posted by Maetenloch at
11:18 PM
|
Access Comments